5 Whys: Finding the Root Cause of a Problem
Question
Week 3 Project Update
Post your project update to this discussion forum. Make sure to include all of the following in your project update this week. Use the headings in bold to organize your update and make it clear that you are addressing each item.
1. Activities Completed
Start your project update by discussing and describing the activities you completed on your project last week. (week 2)
Complete the 5 Whys document and attach to your post
Describe the process completed in paragraphs with each paragraph being at least three sentences long.
2. Review of Project Goals and Objectives
Review content of week 3 Moodle site: the 5 Whys

This week, we are defining the reasons that the problem exists

Complete the 5 Whys-the pdf is posted in this week's Moodle page. You do not need to edit the pdf. Use the template to type into a word document, or directly into the forum.

From the identified factors, or reasons, for the problem, pick one to design an intervention to target.
Make sure each paragraph is at least three sentences long.
Project Struggles or Challenges
In one paragraph, discuss ONE of the following:
something you are struggling with or would like ideas about regarding your project,

a challenge you have experienced with your project, OR

something you have learned while completing your project.
Make sure your paragraph is at least three sentences long.
Your post should be at least 150 words and should be free of grammar, spelling, and APA errors.



Top level essay Service
Our professional unemployed professors are waiting for your signal to offer you the best academic writing service you so deserve.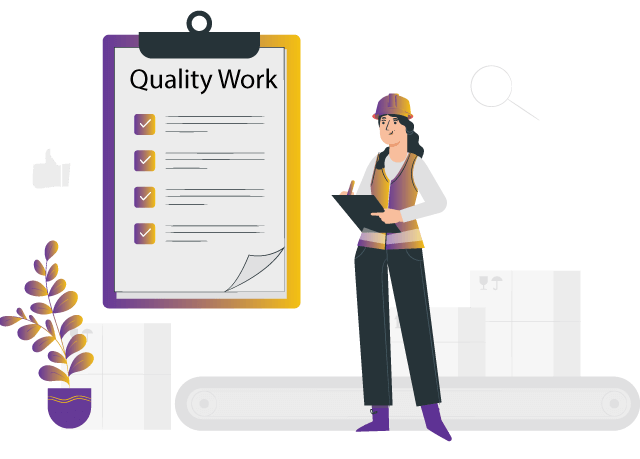 Solution
Recap of Week Two Work; Causes of Nurse Burnout
Burnout reduces the quality of nursing care and compromises patient safety. Analyzing the root causes of burnout is essential in eliminating the problem and facilitating corrective measures to be taken. Burnout is caused by poor staffing, shortages, and high turnover, leading to nurses' increased workload and fatigue. Effects of burnout on the nurses include fatigue, lack of motivation and impaired well-being, which affects service delivery to the patients. Medical errors which have adverse patient outcomes are commonly caused by nurses' burnout. We also covered the interventions to help decrease nurse burnout, including integrating technological practices, reviewing existing literature to propose feasible solutions, and applying legal, ethical, and cultural practices.
Root Cause Analysis
1. Define the problem
The issues at hand should be identified and categorized depending on the situation where the problem falls. A problem should be a descriptive statement of the state of issues and not a judgment or a question. Existence of a perceived gap between the existing state and the desired outcomes allows the organization to achieve its goals. It allows enables the organization to determine the magnitude of the problem.
2. Collect adequate information
Gather data that provides clues to the scope and solution of the problem. Patient experiences, timeliness of care and effectiveness of care can be used to get accurate valid data. Questionnaires or surveys can be administered to the patients because they provide accurate representation. Information obtained should be categorized in the order of liability. Also, include the course of effect and how long the situation has occurred.
3. Identify causal factors
Factors that are attributed to the problem at hand are identified. Medical errors occur due to failure to complete an intended plan of action. The nurse failed to counter check the specimen and correctly labels it which led to the wrong specimens being sent to the laboratory. Inadequate staffing especial during the night shift leaves the nurse with an increased workload. The ration of patients to nurse is 1:8. This makes it hard to takes breaks because all patients needs have to be attended to.
4. Determine the root cause
Staffing balances the quantity of staff available with the quantity of staff needed by the organization. It ensures that there is the right staff mix to provide quality care. However, there is an inadequate number of nurses leaving the available staff to take up more workload to ensure that organizations achieve the objective of providing quality care to the consumers of health. This causes burnout because the nurses are forced to work longer hours and take up more roles and responsibilities.
5. Recommend and implement solutions
Health policies formulated by the legislative, judicial or executive branches of government should ensure that healthcare organizations can achieve their goals. Staffing and scheduling policies should be appropriate to promote high productivity and job satisfaction among the staff. Patient needs, staff needs, patient population and workload should be put into consideration. Quality improvement and patient safety depends on the well-being of the nurses therefore organizations should strive to ensure that nurses do not experience burnouts.
Project Struggles or Challenges
Something you have learned while completing your project
The occurrences of medical errors, near events and adverse events are the primary cause of disability and death. It compromises patient safety and the quality of care being provided. The errors can be due to human or organizational factors. Every healthcare provider should collaborate to enhance patient safety and improve the quality of care provided. Leadership, management at all levels, organizational structure, policies, procedures and practice guidelines should be adhered to because they help eliminate undesirable consequences that should have been prevented. Everyone should be accountable, and managers should develop a culture of safety. Also, regular audits should be done to determine what is done right or wrong and the corrective measures to implement.
Grab the best

Academic Assistance

with just one click
Our team of

experienced writers
FREE

samples of completed work
Our custom academic writing service has a library of past work done. Browse our library of samples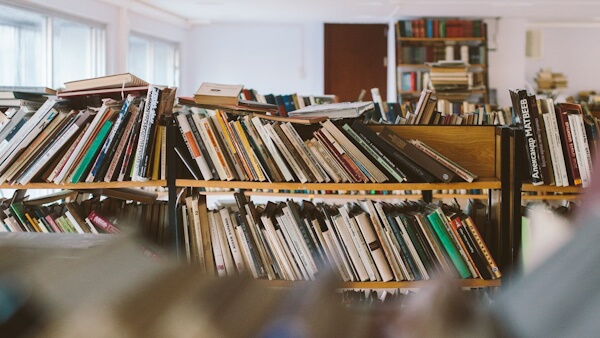 Find the right expert among 500+

We hire Gradewriters writers from different fields, thoroughly check their credentials, and put them through trials.

View all writers
Tough Essay Due? Hire Tough Essay Writers!
We have subject matter experts ready 24/7 to tackle your specific tasks and deliver them ON TIME, ready to hand in. Our writers have advanced degrees, and they know exactly what's required to get you the best possible grade.
Find the right expert among 500+
We hire Gradewriters writers from different fields, thoroughly check their credentials, and put them through trials.
View all writers