Uluru Tourism Destination
Question
SUPPLEMENTARY ASSESSMENT BRIEF

Subject Code and Title

PCD101 Place, Culture and Destination Management

Assessment

Supplementary Assessment

Individual/Group

Individual

Length

1500 words (+/- 10%)

Learning Outcomes

The Subject Learning Outcomes demonstrated by successful completion of the task below include:

a) Describe the role & structure of destination management organisations and their relationship with a range of tourism stakeholders

b ) Identify the factors that contribute to the creation of destination image and tools that destination managers use to influence image formation.

c) Discuss the influence of culture on the tourist experience and strategies used by destinations to manage barriers to successful cross-cultural communication.

d) Explore changing travel patterns & trends in global tourism and examine the impact of these on the management of tourist destinations

e) Explain strategies used by destination management organisations to competitively market destinations to a range of different consumer groups.

Submission

Due by deadline notified by the Academic Services Officer. (Due date will be five (5) business days from the date of notification)

Weighting

50% Supplementary Pass/Fail

Total marks

Not applicable

This supplementary assessment will not be awarded a mark but will be graded against the marking rubric as a Supplementary Pass of 50% or

Fail.
Context
Successful destination management organisations are continually adapting their operations in response to changes in the external environment and consumer travel patterns. Global tourism has been severely impacted due to the covid-19 pandemic when international borders were closed for most international visitors to Australia. Tourism Regions acted quickly with government support to provide incentives (vouchers) for people within Australia to travel within their own state. As state borders and international borders begin to open, Australia's destination management organisations, led by the national body, Tourism Australia, have been preparing their strategic focus across five major areas, including branding and marketing, and growing the indigenous and sustainability tourism experiences.
The interaction between different cultures during tourist encounters (tourist to tourist, tourist to host, tourist to tourism providers) can be a double-edged sword. If managed effectively by a destination, cross-cultural communication can foster respect and understanding between different social groups.
This assessment allows you to investigate the visitor economy for a particular iconic destination and to explore the role of cross-cultural communication in the development (or redevelopment) of destination image and investigate marketing strategies that destination management organisations use to alter a destination's image and to continue to attract visitors.
Instructions for case study report
One iconic tourism destination is Uluru (formerly known as Ayers Rock), situated in the Uluru-Kata Tjuta National Park, part of the Lasseter region, Northern Territory. A very popular activity was climbing the rock. Since 26 October 2019, there has been a ban on climbing the rock due to cultural and environmental considerations. The National Park was handed back to the traditional owners- Anangu- in 1985 and in 2010 the intention to ban climbing was announced. See Uluru climb closure | Uluru-Kata Tjuta National Park (parksaustralia.gov.au)
Thousands of tourists rushed to climb the rock before the official closure on 16 October 2019. See the images on this report:
BBC News (2019, 25 October). Uluru climbing ban: tourists scale sacred rock for the final time.
Uluru climbing ban: Tourists scale sacred rock for final time - BBC News
Review the current images of Uluru from Discover Aboriginal Experiences - Tourism Australia www.australia.com/en/things-to-do/aboriginal-australia/discover-aboriginalexperiences.html
And from Uluru Destination Guide | Northern Territory, Australia
View the www.tourismnt.com.au/research-strategies/destination-managementplans/lasseter-region
Lasseter Region | Tourism Northern Territory (tourismnt.com.au)
Review the Lasseter Regional Report Year Ending December 2017-19 (3 year average)
And compare with annual report card 2021.
Prepare a summary report that:
• Identifies and discusses the special images of place and activities that can be experienced in the Uluru-Kata Tjuta National Park since 2020. Include reference to activities that have replaced climbing Uluru.
• Summarises the changes in visitor numbers, and source markets since 2010-2021.
• Discusses the special cultural issues of attraction and activities with reference to at least one major international (country) market and domestic visitors.
• Summarises and evaluates two marketing strategies (one domestic; one international) designed to improve the overall image and future tourism growth.
Referencing
You should make significant references to the subject material and substantial wider reading. A minimum of three (3) academic (books & peer‐reviewed journal articles) & three (3) other sources (eg, newspaper articles, trade publications, websites) must be used. References to 'Wikipedia' or similar unsubstantiated sources will not be accepted.
It is essential that you use appropriate APA style for citing and referencing research. Please see more information on referencing in the Academic Skills webpage.
Submission Instructions
Submit your assessment to the supplementary assessment submission portal in the subject
Blackboard page. On successful completion of this assessment, you will only receive a
'Supplementary Pass' for the subject. A 'Fail' grade for this assessment will lead to a 'Fail' grade for the subject.
Marking
The following rubric will be used as a guide to assist the marker. The supplementary assessment will not be given a mark but will be graded a 'Supplementary Pass' or a 'Fail'. A 'Pass' results in a maximum of 50% final grade for the subject, and a 'Fail' results in no change to the standing final grade mark prior to the supplementary assessment being offered.
Academic Integrity
All students are responsible for ensuring that all work submitted is their own and is appropriately referenced and academically written according to the Academic Writing Guide. Students also need to have read and be aware of Torrens University Australia Academic Integrity Policy and Procedure and subsequent penalties for academic misconduct. These are viewable online.
Students also must keep a copy of all submitted material and any assessment drafts.
Special Consideration
To apply for special consideration for a modification to an assessment or exam due to unexpected or extenuating circumstances, please consult the Assessment Policy for Higher Education Coursework and ELICOS and, if applicable to your circumstance, submit a completed Application for Assessment Special Consideration Form to your Learning Facilitator
Top level essay Service
Our professional unemployed professors are waiting for your signal to offer you the best academic writing service you so deserve.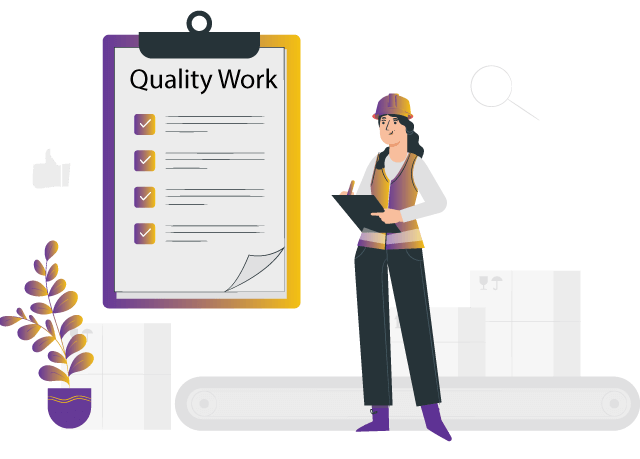 Solution
Uluru Tourism Destination
Brief Overview
Uluru is always and will remain to be a significant place of knowledge and learning. As one of Australia's most recognizable natural landmarks, it has been a pick of various activities in the country, such as the camel train, among others. Each year, it attracts hundreds of people to stand in the shadows of its awe-inspiring size as a giant monolith National Park. The park, which has been around for thousands of years, is a representation of Anangu and the environment. The significance of the Uluru cultural landscape is also highlighted by the park's natural and cultural qualities being inscribed on the World Heritage List (Adams, 2014). For many years Uluru has been holding deep aboriginal significance to Anangu people, and also, people visiting it learn about Ayers Rock. Therefore, this paper aims to discuss special images of places and activities that can be experienced in Uluru-Kata Tjuta National Park since 2020 and special cultural issues.
Main Discussion
It is fundamental that Uluru is the spiritual heart of Australia's special images and activities. Since 2020, numerous special images indicate how the park has evolved to become a more attractive place for tourists from Asia and other parts of the globe. For instance, since 2020, the images indicate that the number of people climbing Uluru has reduced compared to the early days. This was a move by the park's management to ensure that the place is kept strong for future generations. Also, the images of the park since 2020 indicate the change in the activities in the park, as people who have visited the park have been there to support the local community and deepen their understanding of Uluru National Park (Warne, 2019). I have also identified that since 2020 the park has changed the way it does its activities. As shown in this figure, the visitors in the park are guided by rangers, giving them a deeper insight into the natural and cultural heritage of Uluru. Another special image of the place indicates that since 2020 numerous commercial tours have been offering visitors in and around the special park experience to make them enjoy the serenity of Uluru during the pandemic. Both the images indicate that since 2020 the park has ensured that people who tour the park are offered the best services that suit their taste and budget.
Also, from the images of the park, it is significant that there have been numerous activities in the park since 2020. For instance, it is clear that one cannot experience the serenity of Australia until you visit this sacred Aboriginal site in the spiritual heart of the country. To truly appreciate the beauty and magnitude, the park has to be experienced up close and personal. Like Grand Canyon and Pompeii, it is clear that photographs have failed to capture the place's essence fully. From the view, Uluru is a remarkable destination that every tourist today would like to visit because it gives the opportunity to connect to aboriginal culture and experience the authentic Aussie outback. Therefore, since 2020 the activities at Uluru have changed because tourists visiting the park were no longer allowed to climb it. This was because Uluru is a sacred ground (Tourism Australia (n.d). It is clear the activities have changed since 2020 in a manner that continues to promote and protect Anangu interests and cultural and natural values of the park. The Uluru outback cycling has become a great activity that has replaced climbing Uluru. From 2020 outback cycling has become an essential activity because it enables tourists who visit the park to see a different perspective of the rock environmentally friendly. Another significant activity that has replaced climbing Uluru is hiking Kings Canyon. The challenging 500-step climbing has made visitors have a view from the summit of how the park is beautiful and attractive. Another essential activity one can do when visiting Uluru today is walking at Talinguru Nyakunytjaku so that to increase their understanding and appreciation of Anangu culture and survival skills (Figueroa & Waitt, 2010). Thus, from the analysis of the park, it is significant that various activities that replaced climbing since 2020 have helped maintain the natural beauty of Uluru and increased its profitability going in the future.
For many years the positive and powerful image of Uluru has been used to promote tourism for Northern territory and Australia successfully. The attractive nature of Uluru national park has seen a change in the park's tourism trend since 2010 to 2021. It is approximated that every year the park receives more than 250,000 people from all over the world; the data has been different in the whole years since 2010. Since 2010 the park was receiving the highest number of visitors because most of the tourists were embraced by Uluru national park features. It has been indicated that since 2010 they were a steady increase in visitors to Uluru national park, with dramatic growth being observed every year from 2012 onwards. The restriction contributed to the changes in the number of visitors in Uluru not to climb the park. The act of ensuring that nobody climbs Uluru was meant to protect and conserve biodiversity (Simons, 2022). It is also clear that the management's decision to close the Uluru climb led to a drop in visitors by 20 percent. But after the management came together and established other activities, Uluru has been experiencing a significant increase in the number of visitors in recent years. It is also true that even though the management of Uluru national park closed the climbing, it continued to record a positive number of visitors while the number of climbers continued to fall (Australian explorer. (n.d). For instance, from the analysis of the park, it has been shown that in the financial of 2016, there were 395,338 visitors, an increase of 20 percent from the previous years. Looking at the trend of the number of visitors since 2010, it is clear impending closure of the site was not the only reason for the increasing number of visitors in Uluru but also direct flights from Darwin and Adelaide to Ayers Rick Airport. At the peak of Covid-19 between 2020 and 2021, Uluru National Park recorded a low number of visitors due to restrictions and health advice from the health ministry. When it comes to source markets from 2010 to 2021, the park has depended on traditional Anangu culture and building a new tourism experience that has attracted more visitors. Further, local flora and fauna, bush foods, and aboriginal stories have also been part of the Uluru-Kata Tjuta National Park source markets.
Uluru is home to one of the most beautiful art exhibitions globally. For instance, the surrounding landscape of the park is lit up with thousands of lights that can change their color constantly, thus making the visitors have unforgeable experiences after vising the place. When you see this tourist site's special cultural attractions and activities, you might think you are walking on another planet. The special cultural issues of attraction have made Uluru one of the most iconic landmarks and a hugely important part of the country's cultural history. Having analyzed the Uluru effectively, it is an important geological site that has made international tourists visit the place and learn some important factors concerning rock creation. The creation, material, and size of Uluru make it one of the most noteworthy sites for geologists (Tombleson & Wolf, 2022). Further, the park is extremely popular due to its vital role in conserving the environment. This special cultural issue has made Uluru recognized internationally as a natural site worldwide. For instance, international visitors from countries like Japan visit the park during holidays due to cultural attractions such as unique traditional customs and natural landmarks. It is also significant that beautiful sunset and sunrise, fascinating culture, and ancient landscapes have attracted more domestic tourists to the area (Taylor, 2019). The aboriginal culture of Uluru National Park was an attraction of international markets to the park. Further, millions of international and domestic visitors have been flocking to Uluru Park because of its unique nature. The outstanding culture of Uluru has made it one of the successful tourist attractions both in the international market and domestically. On the other side, activities such as bush food experience have also attracted international visitors to Uluru as there is a place to learn all about Australian and local native bush food from an expert guide on this interactive food experience. Another significant activity attracting domestic and international visitors to the park is cycling (Ye, 2021). Cycling around the base of Uluru and discovering ancient rock art and beautiful waterholes is an excellent experience that tourist gets after visiting this beautiful site.
When it comes to the target market, Uluru National Park attracts middle-class people, both domestic and international, across the globe. For instance, Japanese visitors have been significant market visitors to Uluru in terms of volume and spending. The decision to close the climbing of Uluru has built a strong cultural interpretation leading to the attraction of more tourists from Japan vising the park for a holiday. It is clear Japanese is the mature target market for Uluru as numerous people from the country have made the country their holiday destination. Although the primary target market for Uluru is both domestic and international visitors from Japan, there are various characteristics of the chosen market. For instance, the chosen target market is always inspired by the special cultural significance of the place. Also, the people in a new generation always want to discover; thus, visiting Uluru makes them know an inspiring landscape where creation stories are whispered on the winds.
In order to improve the overall image and the growth of tourism revenue of the country, it is essential to come up with strategies that promote both domestic and international visitors. It is also clear that both domestic and international tourists play a significant role in the economic growth of communities around tourist sites and boost the revenue collection because it gives businesses such as hotels opportunities (Camacho-Murillo, Gounder & Richardson, 2021). Therefore, one of the domestic strategies that can be used by Uluru national park to improve its overall image and future tourism growth is working with the local influencers. In most instances, influencers have significant numbers of followers; thus, using them in domestic tourism attractions is essential because they help ensure that domestic visitors know what the park offers, thus attracting the highest number of them. Further, using local influencers makes it easier for domestic tourism to connect and be aware of the place they need to visit, thus improving its image and future tourism growth. The excitement for domestic travel makes people aware of the options available when visiting a particular tourist site. When it comes to international marketing strategies, live video marketing is a significant strategy that can help the future growth of international tourism. The use of video marketing will give international tourism opportunities to view the videos of destinations they want to travel to. This should include live streaming to ensure the international visitors get updates on what they expect when visiting the place.
Conclusion
In conclusion, it is clear that tourism plays a vital role in the country because it helps boost the country's revenue. With a good marketing strategy, the tourism sector can maintain profitability and attract more visitors. Also, it has been indicated that visiting Uluru makes you feel connected to the land because it is an iconic rock formation that hides wisdom and diverse plants.
Recommendation
Having looked at the trend in the market, it is essential that, going in the future, Uluru should initiate a campaign in order to increase the number of visitors to the place. I also recommend that Uluru management come up with marketing events that would allow it to get more revenue in the market. The idea of having a marketing event will increase awareness of Uluru, thus promoting it as an exciting travel destination.
References
Adams, M. J. (2014). Pukulpa pitjama Ananguku ngurakutu-Welcome to Anangu land: World Heritage at Uluru-Kata Tjuta National Park.
Australian explorer. (n.d.). Uluru. Retrieved May 21, 2022, from https://www.australianexplorer.com/uluru.htm
Camacho-Murillo, A., Gounder, R., & Richardson, S. (2021). Regional destination attributes that attract domestic tourists: the role of man-made venues for leisure and recreation. Heliyon, 7(6), e07383.
Figueroa, R. M., & Waitt, G. (2010). Climb Restorative justice, environmental heritage, and the moral terrains of Uluṟu-Kata Tjuṯa National Park. Environmental Philosophy, 7(2), 135-164.
Simons, M. (2022, May 06). 13 beautiful things to do at Uluru-Kata Tjuta National Park. Retrieved May 21, 2022, from https://www.miksimons.com
Taylor, J. (2019, July 11). Tourists are rushing to climb Uluru before the ban takes effect. Retrieved May 21, 2022, from https://www.theguardian.com
Tombleson, B., & Wolf, K. (2022). Sustainable tourism and public opinion: Examining the language surrounding the closure of Uluru to climbers. In Case-Based Research in Tourism, Travel, Hospitality, and Events (pp. 401-419). Springer, Singapore.
Tourism Australia, T. (n.d.). History of uluru-kata tjuta national park. Retrieved May 21, 2022, from https://parksaustralia.gov.au/uluru/discover/history
Warne, K. (2019). Why Australia Is Banning Climbers from This Iconic Natural Landmark. National Geographic. Travel.
Ye, Q. I. (2021). Understanding Chinese tourists' landscape perceptions and meaning-making at Uluru-Kata Tjuta National Park.
Appendix
https://parksaustralia.gov.au/uluru/do/ranger-guided-activities
Grab the best

Academic Assistance

with just one click
Our team of

experienced writers
FREE

samples of completed work
Our custom academic writing service has a library of past work done. Browse our library of samples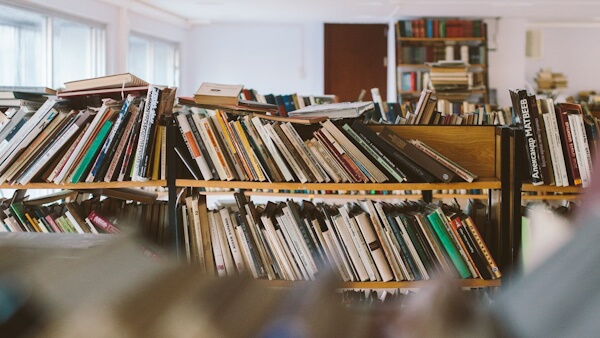 Find the right expert among 500+

We hire Gradewriters writers from different fields, thoroughly check their credentials, and put them through trials.

View all writers
Tough Essay Due? Hire Tough Essay Writers!
We have subject matter experts ready 24/7 to tackle your specific tasks and deliver them ON TIME, ready to hand in. Our writers have advanced degrees, and they know exactly what's required to get you the best possible grade.
Find the right expert among 500+
We hire Gradewriters writers from different fields, thoroughly check their credentials, and put them through trials.
View all writers