Alibaba
Question
Course Objective: Develop the skills to assess the success of the plan.
Evaluate strategic initiatives to leverage opportunities and mitigate threats to small businesses.
Demonstrate how to build a competitive advantage through functional level strategy
Prompt:
Prepare a strategic plan that contains the following sections:
Executive Summary
Company Overview (with ticker symbol)
Company History
Products and or services
Operations
Vision
Mission Statement
Corporate Values & Culture
SWOT Analysis
Competition
Management team/Leadership
Financial Outlook (financial predictors)
Strategies
Conclusion
Instructions:
Paper must be written in 7th Edition APA format using headers, headings, in-text references, reference page, 1' margins (use template provided below)
Make sure you use adequate, credible and reliable APA source citations to support your work.
Assignments used in prior courses are not accepted for grading in future courses (ex: Marketing 600).
Review DO NOT LIST OF COMPANIES (COMPANIES TO AVOID) in below attached PDF
This strategic plan will incorporate what you have learned over the past 7 weeks. Your company selection must be listed on either the NASDAQ or NYSE (not OTC).
To confirm your company is on the NYSE and or NASDAQ please use the following links to conduct a search
Nasdaq Company Search
NYSE Company Search
You may review the sample strategic plans shared in the resource section and use them as a guide in developing your strategic plan. Please keep in mind that you must still meet the 20% similarity scan requirements upon submission. Submittals of assignments/papers to previous courses are not accepted.
Review the examples listed below prior to submittal.
DO NOT SIMPLY COPY AND PASTE MATERIAL FROM THE COMPANY WEBSITE.
Important Notes:
You must include a minimum of 6-9 sources and 3-4 must be from a peer-reviewed source (library/journal articles)
Your paper should be in essay format; not bullet format.
Minimum 12 full pages of content (Word Document) of strategic material (does not include cover page, executive summary nor reference pages); DO NOT GO OVER 14 pages of actual CONTENT (max content).
All charts, graphs and pictures are to go in appendix (not a substitute for content)
Once you submit your document to the assignment folder it will automatically be loaded to TURNTIN.COM within the course.
Strategic Plan requires a similarity scan of 20% or less (the following will be excluded: headers, bibliography, etc. prior to instructor grading paper – focus on content of scan percentage)**
Due Day 7, Week 7 by 11:59 pm ET.
Please make sure you review the below links on what constitutes a paragraph, when to use a comma and the use of 1st person PRIOR to submitting your week one written assignment:
APA 7th Edition
Grading Rubric
A rubric is provided here for your convenience that details how this assignment will be graded. Please review it carefully prior to

Top level essay Service
Our professional unemployed professors are waiting for your signal to offer you the best academic writing service you so deserve.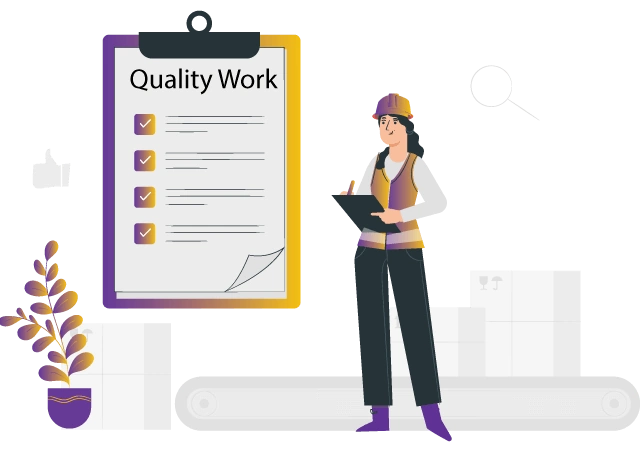 Solution
Executive Summary
Based on the overall dollar value of all online purchases, Alibaba is the largest online and mobile retailer in the world. The company helps small businesses sell their goods to larger organizations by offering business-to-business and customer-to-customer sales services through its retail marketplaces and wholesale platforms. It is one of several 'Chinese tech giants' moving outside China to take on global IT heavyweights. Alibaba works in various industries, including cloud computing, banking, entertainment, and logistics. The business is among the world's top ten most valuable companies and the best internet businesses. Since 2012, Alibaba has reportedly attracted more foreign direct investment (FDI) than any other firm on Earth, according to some experts. However, due to its private ownership structure, Alibaba has not yet been listed on the Fortune 500 list. The company's main competitors include PayPal Holdings Inc., Visa Inc., eBay Inc., and Tencent Holdings Ltd. In addition to being one of China's most valuable companies, Alibaba is also one of China's most valuable brands. Amazon is also one of Alibaba's biggest competitors in China due to their similar business models: both are trying to provide a platform for third-party sellers to sell their products directly to customers while cutting each sale made through their platform. Both platforms also offer logistics services.

Alibaba
Company Overview
Alibaba Group Holding Limited is a leader in e-commerce, cloud computing, and electronic payments (NYSE: BABA). The company is the largest supplier of mobile and online commerce services worldwide. China's two commercial areas are retail and digital media and entertainment. The China Retail division provides online shopping services to clients and merchants through many websites, including Taobao Marketplace, Tmall, Juhuasuan, 1688.com, and Alibaba Cloud Computing. The Digital Media and Entertainment industry provides online video content providers and advertising services via its websites, including Tudou, Youku, and iQiyi. Alibaba was established in 1999 by Jack Ma as a business-to-business marketplace for Chinese companies, anticipating that the Internet would fundamentally alter how consumers searched for and made purchases (Kwak, Zhang, and Yu, 2019). Alibaba's initial public offering (IPO) on the NYSE took place in September 2014 with a price per share of $68. (NYSE). The company has expanded internationally with operations in Germany, Canada, and the US. In 2011, Jack Ma's Alibaba Group and Ant Financial Services Group split Alipay, their joint venture for digital payments, to form an independent firm.
Company History
Alibaba is a Chinese online retailer, the largest e-commerce firm in the world, Alibaba, with a market capitalization of more than $500 billion. It is a terrific company to be in since you can influence how people purchase and sell items, but it needs a lot of money to succeed. In 1999, Jack Ma, an engineer at Yahoo!, created Alibaba. Alibaba started by building a platform where Chinese companies could advertise their goods for sale online. This was groundbreaking since, up until that point, most Chinese businesses had sold to customers directly through neighborhood shops or word-of-mouth referrals. Alibaba's next move was to develop an online payment system that enables customers to buy products or services from Chinese companies without needing cash or credit cards (Yang et al., 2019). The next stage was to begin offering online translation services to international corporations that couldn't communicate in Mandarin Chinese but wanted to conduct business in China. After a few years, Alibaba started to turn a profit and was able to grow beyond only helping individual Chinese businesses find a global market for their goods. At this moment, Alibaba began letting customers buy directly from the company through its online store.
Products and or Services
Alibaba provides cloud computing services such as database storage, hosting and maintenance, in-depth data analysis, and application development. Its name is Aliyun.
T-mall
Tmall is an online store where customers can purchase goods from various brands in various categories, including apparel, footwear, and accessories. It also enables business owners to mark down the price of their goods (Schmuck and Benke, 2020).
Large Scale Cloud Computing
The supply of computer resources as a service through the Internet is called "cloud computing." Although "cloud computing" can also refer to frameworks for Web programs reliant on cloud-based infrastructures, it is frequently contrasted with "virtual machines" and "enterprise software." The phrase "cloud computing" was first used in a report by Paul Oldham and was invented by Alan P. Grimes in 1981 while working at IBM (Leavy, 2019). Taobao Marketplace, the company's main website, is the largest online retailer with millions of items in categories, including food, apparel, and gadgets. The top cloud computing service provider for businesses globally is Alibaba Cloud.
Digital Media and Entertainment
Digital media and entertainment refer to the digital broadcast of audio-visual information over computer networks like the Internet. It covers digital content from devices like gaming consoles, personal computers, cell phones, and e-books. It also includes music. Amazon, which provides an online store with a selection of books, movies, music, television shows, video games, and other products through Alibaba's Marketplace platform, coined the phrase. Amazon also offers a food delivery service called Amazon Fresh in a few areas of New York City using a computer-controlled fleet of vehicles run by a conglomerate (Leavy, 2019). The firm also provides a variety of online games, social networking tools, music, movies, books, and other digital media and entertainment material. In addition to its core e-retail business, it has expanded into cloud computing services, logistics management systems, payment processing platforms, and other areas of innovation. The business has distinguished itself by creating technology that enables customers to shop using their mobile phones or laptops anywhere in the world at any time of day or night.
Operations
Alibaba Group is a supplier of cloud computing services, an online marketplace, and an advertising firm. By market value and worth, Alibaba is one of the most valuable companies in the world and the most well-known Internet company. Jack Ma and Tsai raised the initial $15 million for the business from their old Wharton School of Business classmates. It belongs to the S&P 500 stock index (Falcone, Kent, and Fugate, 2019). The "Tmall" portal of Alibaba features a range of goods produced by retailers all around China. T-mall offers direct sales outlets to consumers and items with international distribution to small companies as a service. Thanks to Alibaba, many things are now available on Taobao Marketplace. Its primary offering began as a modest business-to-business online marketplace but has now grown to include various products and services. Millions of products are available on the Taobao Marketplace from thousands of dealers. For one billion active purchasers, it handled nearly $300 billion in transactions in 2012 (Kwak, Zhang, and Yu, 2019). The business has also branched into financial services, including processing payments and financing (through Alipay).
Vision
The goal of Alibaba is to create the infrastructure for future trade. While providing small businesses with a platform to expand and compete against more established rivals, the company seeks to provide clients with the most effective, secure, and frictionless purchasing experience possible.
Mission Statement
The company aims to "make it easy to do business everywhere," which reflects its desire to establish an international online marketplace for customers.
Corporate Values & Culture
The Alibaba Corporate Values are:
1. Customer Obsession: They care deeply about our clients and their interactions with us. They obsess over every detail to ensure that our customers can find anything they want to buy. They believe the intense focus on our customers will enable us to create real value for them. This is the foundation of everything we do.
2. Team Spirit: Our company comprises people who share similar ideas and beliefs, work together, love technology and innovation, and are committed to building a better world through team effort. Our focus is on teamwork, and teamwork is how we achieve success beyond what can be accomplished by individuals working in isolation. Team spirit strengthens us and gives us the energy needed for long-term growth.
3. Business Excellence: We are committed to being a first-class organization in every aspect of our business - from product development to customer service; from marketing to operations; from sales to finance; from technology development to human resources management; from leadership development to corporate governance -they strive for excellence in all areas of our business operations so that we can provide outstanding products and services for our customers around the world (Yun et al., 2020).
4. Customer First: To achieve its mission statement, Alibaba focuses on customer satisfaction by providing an efficient platform for sellers and buyers to interact freely through their websites, such as Taobao Marketplace or Tmall Online Shopping Mall etcetera. This can be seen through their focus on high-quality products sold at reasonable prices, making them more attractive to buyers than competitors like Amazon or eBay, where sellers may charge higher fees for fewer quality products. This is because there are no restrictions on what they can sell at all times.
Strength, Weaknesses, Opportunities, & Threats (SWOT) Analysis
Strength:
Global Presence
Alibaba has a global presence in over 200 countries and regions. This allows them to conduct business activities with companies from all over the world. As a result, Alibaba has become one of the largest companies in China, with an estimated market cap of $500 billion.
Strong Investor Base
Alibaba has strong investor backing from investors such as SoftBank Group Corp., Temasek Holdings Pte Ltd., and Silver Lake Management LLC. This gives Alibaba more financial stability than its competitors, who may have less financial support from investors or private equity firms. In addition, Alibaba's investors have helped fuel their growth by investing billions into the company. For example, SoftBank Group Corp. invested $11 billion into Alibaba during its IPO in 2014, while Silver Lake Management LLC invested $2.5 billion into Alibaba after its initial public offering (IPO) (Yun et al., 2020). This ensures that Alibaba will continue growing and expanding as long as it receives investments from these investors and others like them.
Highly scalable business model:
Alibaba's business model has proven scalable and profitable through its robust revenue growth. The company has been able to maintain its gross profit margins despite continuous.
Large Customer Base and Customer Loyalty Program
Alibaba has over 400 million active buyers on its platforms and over 500 million active sellers across China alone! This huge customer base gives Alibaba plenty of opportunities for growth through additional revenue streams such as advertising (Hu and Chang, 2019).
Weakness:
1. The fierce rivalry from other businesses like Amazon, eBay, and JD.com might cause the share price and total sales volume of Alibaba Group Holding Ltd (BABA) shares to decline.
2. Consumers who trust these brands more than the products given by the firm may become less popular if there are no strategic collaborations with notable brands, mainly if these companies are headquartered outside of China or have no presence at all (Gucci) (Hu, and Chang, 2019). Suppose they choose to use this strategy rather than concentrating more on product innovation, which would be more advantageous overall for their company's growth tactic given their current size and market position relative to other competing companies in this sector. In that case, it could also significantly raise costs associated with marketing campaigns.
Opportunities:
Alibaba has identified several opportunities for growth that can be capitalized on shortly. These include:
Due to globalization and the quick growth of information technology, businesses can now connect with clients globally. This leads to greater competition among companies operating in different countries (Hu and Chang, 2019). Therefore, Alibaba has chosen to focus on emerging markets with a significant potential for growth and high demand for products or services.
● Internet penetration in China is still low compared to other countries, so there is ample room for growth in this market segment.
● Online shopping proliferates worldwide, allowing Alibaba to increase its market share by targeting foreign markets such as Europe and America (Falcone, Kent, and Fugate, 2019).
Threats:
Alibaba Inc. has a strong market position in China. However, there are some threats to its market position. Some of them are as follows: Amazon: Given that it entered the market by investing in Cainiao Network Technology Co Ltd (Cainiao), a company that offers logistics services throughout China, this is one of the biggest dangers to Alibaba Inc (Yun et al., 2020). Amazon also has access to Chinese consumers through its retail marketplace operation, potentially becoming a serious competitor for Alibaba's Tmall and Taobao brands. However, Alibaba's biggest threat comes from its management team, reportedly struggling with internal conflicts and power struggles.
Competition
Citigroup:
Citigroup is a financial holding company that provides banking, investment management, and other financial services. The company was founded in 1812 as the Bank of the Manhattan Company, making it one of the oldest banking institutions in the US. Citigroup has since diversified into areas such as insurance and real estate development and provides lending services to small businesses through its credit card division Citibank.
Amazon:
Amazon is an online retailer that offers a variety of products through its website and apps, including music, movies, and books. In 1994, Jeff Bezos launched the business. The current market value of Amazon is $610 billion (Hu and Chang, 2019). Amazon is a sizable online retailer with a vast network of vendors that offer products on its website. The business has been overgrowing, primarily through acquisitions and purchasing smaller enterprises.
Paypal:
Using the internet payment service Paypal, users may send money from any location in the globe to the bank accounts of others. Instead of holding any money, Paypal operates as a go-between for parties looking to interact directly with one another. Elon Musk and Peter Thiel created PayPal in 1998, and it now has more than 200 million active customers globally (as of 2013) (Falcone, Kent, and Fugate, 2019). However, PayPal has come under fire for keeping its revenue from fees levied on transactions using its service a secret. As a result, it has been a great rival of Alibaba.
Management team/Leadership
Jack Ma – Executive Chairman & Founder
Jack Ma is one of China's wealthiest men and the world's most influential tech entrepreneurs. He co-founded Alibaba with 17 others in 1999, when he was just 31. After becoming an English teacher at age 16, Ma studied at Beijing University before starting his own China Yellow Pages company in 1995, which would later become part of Alibaba. He was included in Fortune magazine's 2018 list of "The Global 50 Greatest Heroes," which included renowned figures like Bill Gates and Pope Francis (Zhang-Zhang, Rohlfer, and Rajasekera, 2020). The CEO of Alibaba Group, which owns Alibaba, is Mengxue Jun. Additionally, he serves on board directors for other companies, including Alibaba. Vice Chairman and Executive Vice President of Alibaba Group, the organization that owns Alibaba, is Joseph Tsai. He also sits on the board of directors for other businesses, including Alibaba. Jonathan Lu serves as CFO of Alibaba Group.
Financial Outlook
Revenues
Alibaba is a Chinese online retailer. During the last five years, Alibaba has developed into a multinational company that offers goods, including jewelry, clothing, and gadgets. As a result, Alibaba's revenue increased from $8 billion to $22 billion during the previous five years. The company has also significantly boosted its sales each year, with a compound annual growth rate of 73 percent over the past five years (Yun et al., 2020).
(Image)
Alibaba returns to growth with revenue, 2017-2019. Retrieved: https://techcrunch.com/2019/05/15/alibaba-2019-annual-earnings/
Amazon and eBay are a couple of Alibaba's main rivals. In addition, Alibaba has diversified into new industries, including cloud computing and internet advertising. It introduced an online shopping app in 2011 that, at the time, was unmatched by any other platform and allowed users to make purchases from local Chinese merchants without ever leaving their homes or places of business. It also introduced cloud computing services for businesses in 2014 through its Aliyun OS platform.
(Image)
Fig. 1 Showing Market Summary > Alibaba Group Holding Ltd - ADR. https://www.google.com/finance/?client=firefox-b-d&sa=X&ved=2ahUKEwjDiaGq3I75AhX0lP0HHR9TAYYQ6M8CegQIIxAI
Profits
With more than 1.5 billion users across all of its platforms as of 2015, Alibaba had grown to become one of the giant Internet corporations in the world. Alibaba's balance sheets for the first quarter of 2019 included a share-based distributable cash flow of roughly $851 million (3% of total revenue) (Leavy, 2019). In addition, there was approximately $66 million related to achievement awards given during the quarter and roughly $690 million related to share-based compensation costs incurred during earlier years that were identified as a percentage of the purchase of sales for financial years ended December 31, 2018, and December 31, 2017, as well (Schmuck, and Benke, 2020). (Leavy, 2019).
Operational Efficiency
Alibaba has been able to achieve rapid growth after it went public. However, Alibaba needs to improve its operational efficiency and develop more efficient business models. The company will enhance its customer experience by improving customer service and product delivery. In addition, they will also focus on increasing their product variety, improving customer loyalty, and increasing operational efficiencies within the company.
Capital Efficiency and Solvency
Since its founding, Alibaba has reduced costs with exceptional efficiency. Due to reduced production costs, they have grown internationally and offered low-cost goods at competitive pricing. In addition, they have been able to cut costs through economies of scale, which allows them to operate at lower profit margins than many rivals that operate at higher margins. Yet they use more costly materials than Alibaba to produce these items while keeping cheap pricing for customers worldwide (Leavy, 2019).
Strategies
Alibaba uses a variety of strategies to stay ahead in the marketplace. Some of these strategies include:
Investing in Infrastructure: Alibaba invests heavily in infrastructure to ensure they can keep up with customer demands and provide excellent customer service. This includes investing heavily in technology such as artificial intelligence (AI). In addition, Alibaba has also invested heavily in data centers, allowing them to store more data than any other company in China (Yun, Zhao, Park, and Shi, 2020).
Investing In Technology: Alibaba has invested heavily into developing new technologies such as big data analytics and AI, which help them understand their customers better and provide better services for them down the line.
E-commerce: Alibaba runs several e-commerce sites where sellers can sell their products to consumers all over China and internationally. The most popular area is Taobao Marketplace, which has more than 500 million active buyers and sellers as of June 2016 (Falcone, Kent, and Fugate, 2019). The company also has other online marketplaces such as Tmall (for brands), Juhuasuan (for flash sales), and AliExpress (for global consumers) (Zhang-Zhang, Rohlfer, and Rajasekera, 2020). In addition to these sites, Alibaba also operates Alipay Wallet, which allows its users to pay for goods online using their mobile phones or through an app on their computers or smartphones.
In its retail business, Alibaba operates online marketplaces, Tmall and Taobao Marketplace, which offer a wide range of products, including apparel and luxury goods, beauty products, and jewelry. These platforms also enable merchants to sell directly to consumers through storefronts they create within the sites (Hu and Chang, 2019). In addition, the Cloud Computing arm offers e-commerce companies a secure platform for storing data and other cloud services such as storage for websites and apps, security software, and artificial intelligence systems that help make e-commerce transactions more efficient.
Conclusion
Alibaba is China's largest online wholesale firm. The company was first developed by Jack Ma and Joseph Tsai in 1999. It has an online shopping platform with over 200 million active buyers, larger than Amazon.com and eBay combined. Alibaba's primary business is to operate a website that facilitates online payments and other financial transactions between buyers and sellers. It also offers cloud computing services to companies looking for easy ways to manage their IT infrastructure. Alibaba also has a marketplace, AliExpress, where independent sellers can list their products for sale. Alibaba is facing intense competition from Amazon and other e-commerce businesses. In addition, Alibaba's business model is based on selling its retail products, which limits its ability to attract new businesses. Alibaba has actively invested in infrastructure and technology to improve its service offerings. As a result, many of the site's features have become more user-friendly and convenient. However, many consumers still complain that they cannot easily find the information they need on Alibaba's site. Citicorp and PayPal are rivals to Alibaba in the e-commerce industry. Both companies focus on online payment services for consumers, but PayPal has more of a presence in the US, while Citibank focuses more on international markets. The two companies compete to provide banking services to merchants who want to accept payments from customers using their credit cards or PayPal accounts. Amazon is another major competitor to Alibaba, with its platform for selling products directly to consumers rather than through third parties such as Alibaba. Amazon also offers its e-commerce payment service, Amazon Pay, which links directly into the Amazon Payments account that users maintain with the company. For a very long time, Alibaba has been among the most prosperous businesses in China, and several factors have contributed to this success. But several characteristics stand out from the rest: It has established a productive supply chain network that can deliver goods to clients quickly throughout China, outpacing rivals who would have to do it themselves. This is because Alibaba has worked closely with its suppliers to ensure they can deliver goods at low cost while maintaining high-quality standards, thus ensuring that customers are satisfied with their purchases and will return. This means that Alibaba has been able to keep its prices low while remaining profitable enough to expand into other industries such as entertainment (Youku Tudou) or mobile payments (Alipay).

Grab the best

Academic Assistance

with just one click
Our team of

experienced writers

FREE

samples of completed work
Our custom academic writing service has a library of past work done. Browse our library of samples
View all samples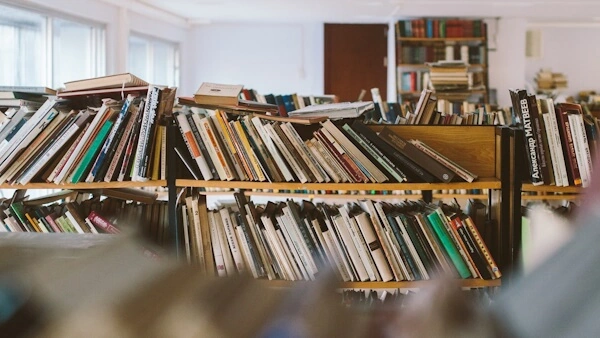 Find the right expert among 500+

We hire Gradewriters writers from different fields, thoroughly check their credentials, and put them through trials.

View all writers
Tough Essay Due? Hire Tough Essay Writers!
We have subject matter experts ready 24/7 to tackle your specific tasks and deliver them ON TIME, ready to hand in. Our writers have advanced degrees, and they know exactly what's required to get you the best possible grade.
Find the right expert among 500+
We hire Gradewriters writers from different fields, thoroughly check their credentials, and put them through trials.
View all writers