Arts, Religion, and Science as Management Tools
Question
Please see attachment assignment Exercise 1a. I have attached 3 pages from the book to answer the science part. A paragraph for each section Art, Religion, Management and Science.
The second question How useful (to what extent) is art, religion, or science for successful business management.
Please see assignment Exercise 1a.
Top level essay Service
Our professional unemployed professors are waiting for your signal to offer you the best academic writing service you so deserve.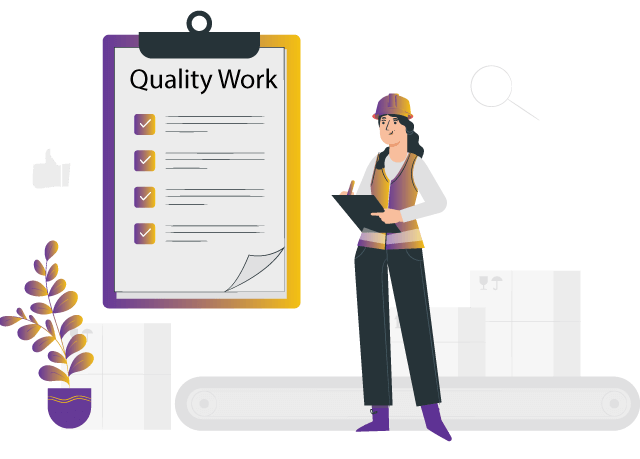 Solution
Arts, Religion, and Science as Management Tools
Arts
Management is an art. It requires the skillful application of knowledge, skills, and experiences to solve problems. In management, the arts will direct and guide one's application of knowledge to resolve specific problems. The arts also help individuals acquire practical knowledge, not just theory. From a prudential, normative, and moral perspective, practical knowledge motivates the manager to act. Arts ensure managers develop personal skills as well. The theoretical base for management success may be the same, but each leader has their approach. Arts inspire managers to be creative innovators. Managers face numerous problems in their work. They must be creative and innovative to solve this problem and prevent conflicts. Arts inspire managers to achieve perfection through practice. The more an individual stays in a managerial position, the more experienced and successful they become. Lastly, arts help managers become goal-oriented. Like art, management exists to achieve specific goals.
Religion
Religion can also serve as a critical management tool. It directly or indirectly affects how business executives and managers work. Religion influences culture affects people's behaviors, dictates morality and ethics, and determines how people relate and interact. Management is about making decisions that affect the organization and other individuals. It is also about steering the organization responsibly and ensuring the effective utilization of resources. Managers apply their religious beliefs in whatever they do at work. Religion offers the manager a view of life and business that helps them understand and address important and basic questions affecting humans worldwide. Religion's answer to these business and life questions is not usually subject to the scrutiny of reason and logic. In many instances, managers' religious beliefs are unreasonable, defy logic, and remain founded in personal beliefs. Religious beliefs are rigid and difficult to change, although they may facilitate more fairness and better utilization of resources.
Science
The basis of most management principles is scientific inquiry and observation. One of the scientific management approach principles proposed by engineer F.W. Taylor is science, not the rule of thumb. According to this principle, managers should not remain stuck in the old work routines. Instead, they should constantly experiment with ideas to create new ways of doing things that simplify and quickly work. The second principle is harmony, not discord. This principle encourages managers to create an equal division of work between top leadership and employees. The two must-see each other as indispensable, creating a mental revolution that resolves all conflicts. Cooperation, not individualism, is the third management principle suggested by Taylor. The principle encourages teamwork and partnerships at work, increasing involvement and responsibility. Finally, Taylor recommends the development of individuals to their greatest efficiency. The principle encourages managers to select employees scientifically and teach and develop them into efficient and effective workers.
Management
Management is a critical institutional process. Its functions are planning, staffing, controlling, organizing, and leading. Planning is about choosing the right goals for the organization to focus on, and staffing is recruiting new employees and training and retaining them. Controlling is about performance improvement based on current outcomes. Organizing is establishing working relationships and assigning responsibilities. Lastly, leading involves providing direction for others to follow. It involves creating a vision, motivating others, and ensuring effective communication. In this regard, the view that managers have a supervisory role is just an illusion. Managers must understand their functions to focus their effort and energy on the right activities. Managers must also ensure the proper utilization of resources and apply the four emotional intelligence dimensions to maximize human potential. The manager must also know the business.
The usefulness of Art, Science, and Religion to Management
Science is useful to a large extent in the successful management of the business. It provides an evidence-based approach to managing people, resources, and time. Science also suggests work approach models that increase effectiveness, reduce waste, and encourage growth. Since scientific knowledge is continuously evolving, its recommendations to managers will improve the ongoing management process. Scientific processes help build knowledge about the universe and transform how people interact with each other and the environment. It allows managers to make informed decisions and solve practical problems.
Grab the best

Academic Assistance

with just one click
Our team of

experienced writers
FREE

samples of completed work
Our custom academic writing service has a library of past work done. Browse our library of samples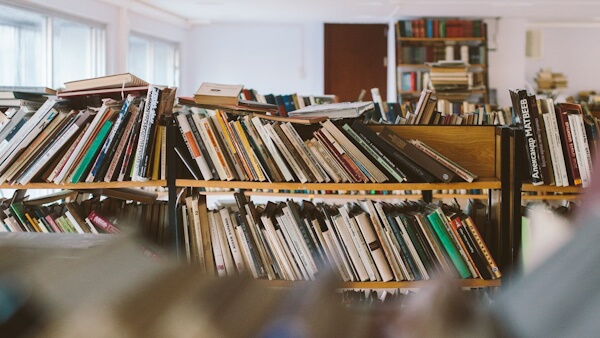 Find the right expert among 500+

We hire Gradewriters writers from different fields, thoroughly check their credentials, and put them through trials.

View all writers
Tough Essay Due? Hire Tough Essay Writers!
We have subject matter experts ready 24/7 to tackle your specific tasks and deliver them ON TIME, ready to hand in. Our writers have advanced degrees, and they know exactly what's required to get you the best possible grade.
Find the right expert among 500+
We hire Gradewriters writers from different fields, thoroughly check their credentials, and put them through trials.
View all writers