Case Columbia Corporation
Question
Case Columbia Corporation
Columbia Corp. is a young, rapidly growing company that manufactures computer accessories and specialized components for networked computer workstations. It has some unique products and a strong reputation for quality. Sales of company products have been good, and a recent contract with a large computer company is likely to increase sales. However, along with this success the company is also experiencing some problems. Quality rejects have begun to increase, and in recent months the company failed repeatedly to meet delivery schedules.

The top executives include Matt Walsh, CEO and founder of the company, and the vice presidents of production, engineering, sales, and accounting. Walsh is a forceful manager who tightly controls important decisions in the company. The other executives are required to get his approval before making any significant changes in operations. Walsh's style has been to deal with each VP separately, rather than meeting as a group to address problems. Relationships between departments have been deteriorating for the past two years. Distrust, competition, and political maneuvering have increased, and Walsh intervenes frequently to resolve conflicts between executives. The distrust and hostility have spilled over to relationships among lower-level employees of the departments.

The Production VP believes that the rash of quality problems is the result of frequent changes in product design by the engineering department. There is little warning of these changes and insufficient time to determine how to make necessary adjustments in production methods. As for the delivery problems, the Production VP believes that the sales department makes unrealistic promises to win new customers. Production capacity has not increased fast enough to meet the growing volume of orders, and additional delays are caused by product modifications designed for customers by engineering. Another reason production is behind schedule is the decision by the Accounting VP to abruptly cancel all overtime for production employees for the remainder of this month. This action appears unwarranted, and the Production VP has asked Walsh to reverse this decision.

The Sales VP blames the late deliveries on manufacturing delays. She believes the production people spend so much time trying to correct quality problems that they can't get the product out the door. The Sales VP and the Engineering VP both believe the Production VP is set in his ways and unwilling to adapt to the special needs of important customers. The Sales VP is also upset with the Accounting VP for tightening customer credit requirements without prior notice. She only discovered the new policy when a key customer complained after credit was denied on a large order. The Sales VP believes the new policy will reduce sales, and the reduction will be blamed on her. She complained to Walsh, who apparently approved the decision without understanding the implications.

Concerned about the growing problems, Walsh asked a management consultant for advice on how get his executive team to be more effective in understanding and resolving key problems such as insufficient production capacity and declining quality.

Written by Gary Yukl

Read Case Columbia Corporation (end of Chapter 11).

In 500 words, answer the following questions:

What issues must be resolved to create an effective executive team?

What types of changes are needed in how Matt leads the team?

All written work must be submitted in student's own words with sources properly attributed using APA formatting. For your convenience, the correct in-text citation for your textbook is (Yukl & Gardner, 2019). The correct full text reference for your textbook is

Yukl, G. & Gardner, W. (2019). Leadership in Organizations (9th ed.). Pearson. https://online.vitalsource.com/#/books/9780134895314/

Top level essay Service
Our professional unemployed professors are waiting for your signal to offer you the best academic writing service you so deserve.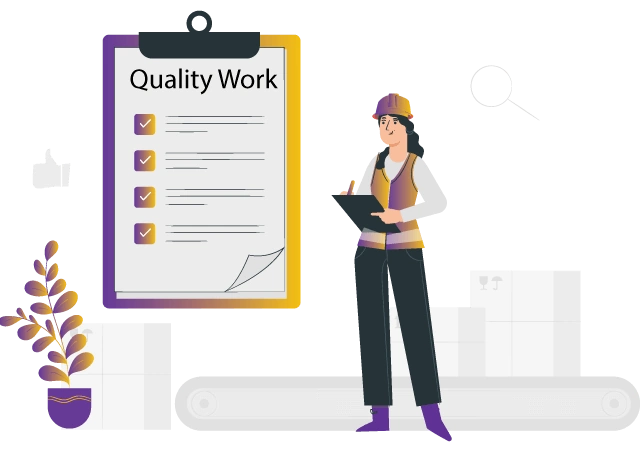 Solution
Case Columbia Corporation
From the analysis of the cases, there are significant issues that need to be resolved to create an effective executive team. For instance, the company CEO needs to ensure that the vice president of production is involved in the decision-making process by holding a joint meeting instead of having individual meetings to share new ideas. The importance of including VPs in decision-making is that it will help improve engagement, innovation, and results in the corporation. Also, there is political maneuvering, distrust, and competition among departments and indication that the working condition among the department means that if not resolved effectively, might result in a hostile working environment. The issue of distrust and competition has increased a lot among the lower-level employees in the past two years and indicates that it must be resolved to create an effective executive team. Further, there is a need to determine frequent changes in product design that the engineering department makes without warning. There is also a need to have time to make necessary changes in the production method in order to avoid inconveniences for the executive. The company is experiencing increased delays in a good production, making it unable to meet the increasing volume of orders on many occasions. But what is contributing to the delays in production is an individual decision of the Accounting VP to cancel overtime for production employees. This indicates that the management needs to resolve the issue to meet the market's demand for products. Another reason is the lack of coordination between departments as each department has continuously been blaming the other, which has contributed to delays in producing goods. Therefore, it is clear that if the above issues are resolved, the company will be able to have an effective executive team. Creating an effective executive team will indeed increase understanding of each department, build trust, and strengthen relationships that will help minimize production delays.
It is fundamental from the issues affecting the company that Matt Walsh, as the CEO and founder of the corporate, needs to make changes in his management style. From these facts, it is essential that Matt, as CEO, practice transformation leadership where he should hold joint meetings with all VIPs and listen to their views collectively instead of dealing with each of them separately. Another significant thing that Matt needs to do to lead the team in an effective way encourages communication among departments as that will help improve workflow and avoid production delays. Also, as a leader, Matt needs to encourage VPs to make independent decisions when making significant decisions within the company (Yukl & Gardner, 2019). That will help improve the working relationship among all departments. This means that if VPs need to make any change within the company, they should discuss it before getting approval from Matt, as that will boost the working relationship. Further, as a leader, Matt should inflict trust among the employees in the company as that will help make them not compete with each other and political maneuvering. He should also monitor all departments' activities to ensure they are clashing among the employees. More importantly, when making crucial business decisions, Matt should focus more as that will help improve the company's sales.
References
Yukl, G. & Gardner, W. (2019). Leadership in Organizations (9th ed.). Pearson
Grab the best

Academic Assistance

with just one click
Our team of

experienced writers

FREE

samples of completed work
Our custom academic writing service has a library of past work done. Browse our library of samples
View all samples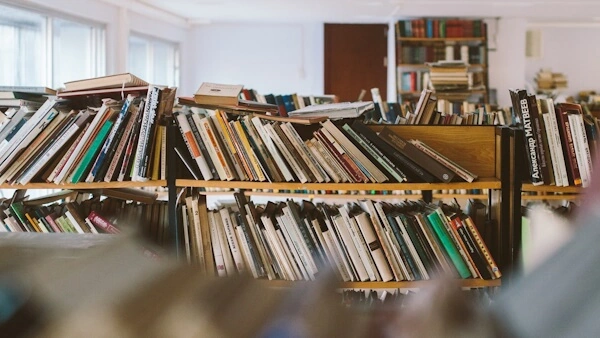 Find the right expert among 500+

We hire Gradewriters writers from different fields, thoroughly check their credentials, and put them through trials.

View all writers
Tough Essay Due? Hire Tough Essay Writers!
We have subject matter experts ready 24/7 to tackle your specific tasks and deliver them ON TIME, ready to hand in. Our writers have advanced degrees, and they know exactly what's required to get you the best possible grade.
Find the right expert among 500+
We hire Gradewriters writers from different fields, thoroughly check their credentials, and put them through trials.
View all writers