Community Agency Project
Question
Go https://petersplaceonline.org/ (Please do not use other organizations) and do research before you answer to all questions.
Background
1. How was the agency created?
2. Indicate the population/geographical areas served by the agency to be investigated.
3. Indicate the reason for the agency's existence.
Agency Environment
1. Provide a detailed description of the exterior and interior of the building.
2. Describe the neighborhood and available transportation. List all issues clients need to consider for their travel to this agency (e.g., buses drop off 2 blocks away, parking fee is $10 an hour).
3. Describe what a client might expect when making the initial contact (e.g., do agency personnel return the initial appointment call the same day? Is there a long wait to get an appointment?)
4. Day of the visit: Is there a long wait once in the building? Is the waiting room inviting, crowded? Is the staff welcoming? Is the environment clean?, etc.
Problem
1. What are the problems that bring the clients to the agency?
2. What are some of the secondary problems such clients face because of the initial problem?
Interviews
When interviewing with the agency administration, report on the following:
We appreciate your interest in Peter's Place and for reaching out to us as part of your community agency project.
We are a grieving center for children and families with our mission being to provide safe and supportive environments for grieving children and families and to act as a community resource to foster understanding of the effects of death and grief. We employ a peer support model and therefore we do not provide therapy or counseling services. Given our model we do not have "actual results".
1. Services performed by the administrators and service staff.
2. In-take procedures and eligibility requirements for admission/acceptance.
3. Type of service provided by this agency – what is provided to clients.
4. Expected outcomes – what is the ultimate goal-what clients should expect.
5. Actual results – ultimate goal vs. reality (e.g., the success rate of services provided). Responses that simply indicate that the staff or the clients seem pleased are not sufficient.
Evaluation
1.How effectively and efficiently is the agency run? Your response should include the interviewer's information as well as your own critical assessment. You should not simply write that all is great with the agency.
2. Would you recommend sending students/clients to this agency? Support your conclusions including concrete benefits/reasons.
3. Identify some creative (not typical ideas – you need to be very creative!) solutions to the problems faced by the agency. No agency is without some problems. Be thoughtful in your analysis and very innovative in your suggested solutions. Only innovation, creative solutions will receive full credit (in other words – think 'outside the box' – fundraisers, etc. are not creative).

Top level essay Service
Our professional unemployed professors are waiting for your signal to offer you the best academic writing service you so deserve.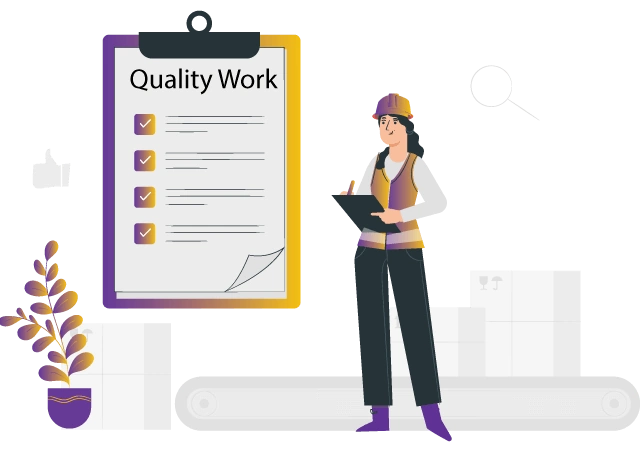 Solution
Community Agency Project
Background
How was the agency created?
Friends of the Morsbach family created Peter's Place in 2001 in loving memory of Peter Morsbach, who had died suddenly aged only ten. Peter's family and friends saw a need to develop an agency to support grieving families, especially those with financial problems.
The population/geographic areas serviced by the investigating agency
Peter's Place targets grieving families, particularly those who have financial challenges. The agency is the first family grief support agency of its kind. The institution is located in Radnor, Pennsylvania, and serves the local population and people from other areas of the US.
The rationale for the existence of the agency.
The main aim of the agency is to provide support to grieving families, particularly those who cannot afford it. The program resembles a nationally recognized institution but is highly advanced to meet the needs of bereaved children and families. The agency combines extensive best practices, professional experience, and local community needs awareness to offer inimitable services.
Agency Environment
Details about the building's exterior and inside
The house is a typical 19th-century house in Radnor, Pennsylvania. Since it was constructed, the house has undergone several changes and features customization that make it appropriate and ideal for its current purpose. The building is located at 336 King of Prussia Road. The interior of the building is decorated well with furniture and paintings that create a comforting mood for all users. It has modern and antique furniture with warm colors on the walls that avoid sharp contrasts.
Details about the neighborhood and the travel agency
The neighborhood is full of business enterprises and a shopping mall. Therefore, this is a business (not a residential) neighborhood. Peter's Place is located at 336 King of Prussia Road, Radnor, Delaware County, Pennsylvania. The agency is a short walk from the R5 Radnor Train Station. People can also drive themselves to the center or use a motorcycle or bicycle. The center is served by paved roads, including routes 202, 76, 476, and 30.
Client's expectations for the initial contact
When making the initial contact, a client should expect a prompt reply. Depending on the number of inquiries, the agency's personnel may reply in one or two days. There is no need to wait for a lengthy time for an appointment. The office is also open to visit without appointments and make inquiries.
The appointment Day
Once in the building, the wait is usually not long. The waiting time will usually depend on the number of visitors on that day. The waiting room is spacious, inviting, and equipped with comfortable seats and a water dispenser. A person gets a positive first impression from the building's interior, exterior, and neighborhood. Visitors also get well-received and treated by the workers at the agency.
Problem
The issues that lead clients to the agency
Grieving is the main problem that brings clients to the agency. Peter's Place accepts, comforts, and supports grieving children, parents, and families. They focus especially on people who cannot afford to pay for alternative services. The agency is the first of its kind in the area.
Secondary issues that consumers encounter as a result of the first problem
Grieving causes emotional and psychological distress and trauma. People experience significant psychological pain from losing a loved one, especially when the death is sudden. Other mental and physical health problems associated with grieving include anxiety, depression, sleep problems, suicidal ideation, behavioral problems, and physical illness.
Interviews
The role of administrators and service workers
The services performed by the administrators and service staff include peer support group, social media management, fundraising, office administration, and volunteers management. They also oversee community administration and provide resources to families and or community support agencies. Their work revolves around the implementation of the agency's programs and providing grieving children and families support and comfort.
Enrolment systems and qualifications for admittance
Families begin the intake process after bereavement. An initial phone consultation is conducted to share program information and schedule an in-person intake meeting. This intake meeting comprises a tour of the space and allows the prospecting clients to sit with staff and learn more about a Peter's Place group experience. Groups are provided to children aged 4-18.
Agency Services
Peer support groups are offered for children and families following the death of a loved one. Groups are held at the agency's Radnor office and in schools in Philadelphia and the surrounding 5-counties. The Radnor groups occur after school hours, whereas the school groups occur during the school day. Peter's Place also provides postvention services, which may include several programs offered to a school or community following the death of a member of that school or community. Through professional development training and connecting others to existing resources, Peter's Place serves as a community resource for education on grief and loss.
Client's result expectations
Peter's Place values creating a safe space where children can connect with others who have experienced the death of an important person in their lives. As such, children may establish healthy processing and relationship with their grief while also reducing feelings of isolation.
Actual outcomes vs. the intended objective
Because the grief experience is lifelong and unique, the agency's ultimate goal is to serve as a foundational component for bereaved children to embark upon a healthy integration of their loss experience in a way that enables them to maintain a connection with the person who died while continuing to grow and manage other meaningful relationships. Currently, the agency's families complete end-of-year program evaluations. Items such as understanding more about grief, understanding more about the experience, being comfortable talking with others, feeling as though others can understand one's experience of grief, etc., are indicators of a therapeutic and supportive encounter.
Evaluation
The agency's effectiveness and efficiency
The agency is run efficiently and effectively, which explains why it has continued to thrive and benefit an increasing number of people since its founding. According to the administrator, the agency is "a grieving center for children and families with our mission to provide safe and supportive environments for grieving children and families and act as a community resource to foster understanding of the effects of death and grief."
What are the advantages of suggesting this agency to learners or consumers?
I would recommend sending students to this agency as it has a lot to offer in training and transformation. Students will learn about the best approaches for handling grief, which will improve their effectiveness in future careers. The agency is an appropriate learning environment because it has many clients, and students can learn through observations and interactions.
The agency's challenges require innovative answers
One of the challenges that the agency faces is grief. The experience of grief and the tasks of bereavement for individuals and groups are always difficult to manage, no matter how experienced a person may be. The best solution to this challenge is providing emotional and psychological support to the staff because some experiences in the line of duty can be extremely traumatizing. Another challenge that the agency faces revolve around finances. The institute operates mostly as a non-profit community organization. The best way to solve this problem is to increase revenue collection and introduce more revenue-generating activities. For example, the agency can offer more slots in its institute for grief education and awareness.
Grab the best

Academic Assistance

with just one click
Our team of

experienced writers

FREE

samples of completed work
Our custom academic writing service has a library of past work done. Browse our library of samples
View all samples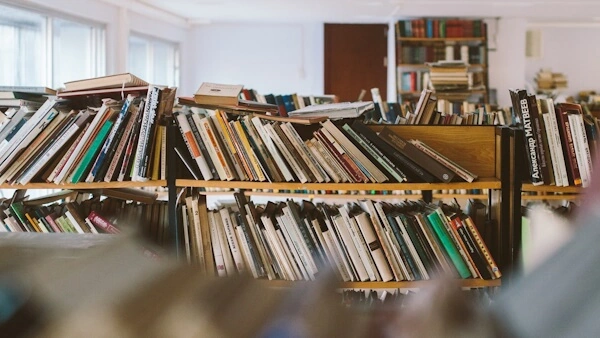 Find the right expert among 500+

We hire Gradewriters writers from different fields, thoroughly check their credentials, and put them through trials.

View all writers
Tough Essay Due? Hire Tough Essay Writers!
We have subject matter experts ready 24/7 to tackle your specific tasks and deliver them ON TIME, ready to hand in. Our writers have advanced degrees, and they know exactly what's required to get you the best possible grade.
Find the right expert among 500+
We hire Gradewriters writers from different fields, thoroughly check their credentials, and put them through trials.
View all writers