Drinking Sugary Drinks Daily Leads to Being Overweight
Question
What I need are correct APA in-text citations in your paper and a correct APA reference page. I also need you to stay under 15% direct quotes. I don't need a title page, abstract, or a specific order of paragraphs.
The paper has to have:
1. Hypothesis
2. Four articles from the TCL database about your topic.
3. Four pages are written in 12-point font and no more than 15% direct quotes. (put information in your own words instead of using direct quotes).
4. It needs to have information supporting your hypothesis AND information that is opposite or different from your hypothesis (this information can come from the same article). The purpose of this is that you learn to think critically about things you believe (your hypothesis = what you believe).
https://pascal-tcl.primo.exlibrisgroup.com/discovery/search?vid=01PASCAL_TCLC:TCLC&tab=Books_Articles_and_More&search_scope=Books_Articles_and_More&mode=basic&displayMode=full&bulkSize=10&highlight=true&dum=true&query=any,contains,food%20and%20depresson&displayField=all
That is the link for the TCL library. All of the sources have to come from that link.
I also have uploaded the example paper.
Top level essay Service
Our professional unemployed professors are waiting for your signal to offer you the best academic writing service you so deserve.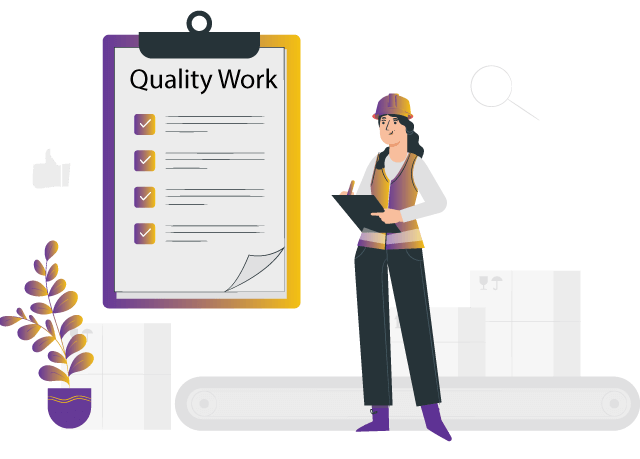 Solution
Drinking Sugary Drinks Daily Leads to Being Overweight
Consuming too many sugary drinks is associated with several health risks, such as obesity. People who drink one or more sugary drinks daily are at a higher risk of becoming overweight. I hypothesize that drinking sugary drinks daily leads to being overweight. According to Adjoian et al. (2014), obesity poses a threat to public health, particularly among African Americans and those with lower incomes. Marketing of food and beverages has, in recent years, gained more interest as a potential contributor to the obesity epidemic and disparities experienced in the world today.
Adjoian et al. (2014) argue that repeated exposure to beverage marketing has largely influenced people's preferences for consuming products with poor nutrient levels and energy-dense. Additionally, studies have reported that there has been disproportionate advertising of foods and beverages among low-income communities, which are primarily comprised of people of color, with the majority of these ads promoting unhealthy products. Also, black adults comprise the highest obesity rates of all races or ethnicities in America, closely followed by American Indians and Hispanics.
According to Diet, Nutrition, and Weight Issues among Children and Adolescents (2011), sugary sodas and fruit drinks could be a major factor behind obesity trends in the United States of America. Additionally, the article notes that "One of the most disturbing observations about over-weight and obesity in the United States is the epidemic of supersized (overweight and obese) kids…" fifty years of study have been reviewed, and it was found that recent increased consumption of sugary drinks and other sweetened soft drinks is directly associated with weight gain and obesity among people of different ages. Even though there have been speculations regarding the contribution of sugary beverages to obesity and becoming overweight, recent studies investigating the relationship between their consumption and long-term weight gain have confirmed that they pose a serious risk to public health.
Studies show that non-diet soft drinks can be considered the leading source of added sugars in most American diets, and in the last 30 years, their consumption has increased by 135%. Tragically, during the past three decades, the obesity epidemic ballooned, whereby nearly two-thirds of adults in the United States between 20 to 75 years are obese today (Brown et al., 2008). It is estimated that a single 12 –ounce can of soft drink such as Coca-Cola contains 150 calories and approximately 45 grams of sugar which is equivalent to taking ten teaspoons of table sugar. That means taking a single soda can a day for an individual results in about fifteen pounds of weight gain annually.
The article by Adjoian et al. (2014) reviewed several studies published over the past twenty years whereby long-term studies confirmed a huge connection between increasing individual consumption of sugary beverages and growing overweight with time among children and adults. Researchers reviewed a study on school children that portrayed the presence of educational programs that advocate for the consumption of beverages and foods that are less sugary to ensure reduced weight gain and become obese among youths. Half of the youths who reported taking sugary beverages such as sodas daily were overweight in the study. Two-thirds of the group was provided with zero-calorie diet beverages, which they were to take for one and half months. There was a significant reduction in consumption of sugary beverages by 85% of the participants (Brown et al., 2008). Additionally, there was a noticeable improvement in the overall body weight compared to the other group that did not participate in the experiment and instead chose to continue using soft drinks.
Adjoian et al. (2014) insist that considering that overweight and obesity incidences have globally skyrocketed, particularly among young people, there must be improved public health strategies intended to emphasize the importance of consuming a proper diet avoiding sugary drinks. These strategies include teaching people proper feeding habits and educating people on the importance of taking other forms of beverages such as water, low-fat milk, and fruit juices in small quantities.
The article by Jia et al. (2012) aimed to establish the connection between the consumption of SSBs among students, especially those at the junior high school level and explore the association between SSB intake and overweight among adolescents in Beijing. Excessive consumption of sweetened beverages (SSB) directly contributes to increased obesity levels among young people. Individual feeding habits are considered a major lifestyle habit mostly acquired at a young age. It plays a central role in an individual's growth, development, overall health status, and the quality of life they live later on. Snacking and consumption of refined sugars have been identified as the two major causes of obesity.
According to a cross-sectional study conducted in Beijing, China, it was established that adolescents with a high sugar intake had a three times likelihood of becoming overweight than those who consumed less. When people consume these sweetened beverages, they are often accompanied by a higher intake of snacks, among other less macro-nutrient-rich foods.
According to Poppitt (2015), the causal role that consumption of sugary beverages plays in the development of obesity has been controversial over the past twenty years. This article aims to present recent evidence to support and refute the link between becoming overweight and the daily consumption of sugary beverages. Today, most SSBs represent global marketing brands, and for many years their consumption has increased in various countries around the world. Particularly in the United States, SSBs have become an issue of concern, considering that more than 50% of the population is estimated to purchase and consume at least one sweetened beverage a day. In 2010, these concerns led to the formulation of guidelines that recommended a limit on the consumption of beverages that contained added sugars and this significantly reduced rise in consumption levels. However, global consumption of SSBs continues to rise, thus the obesity rates among young people and adults.
In conclusion, consumption of sugary beverages is significantly associated with obesity and weight gain. People who take at least one can of a sweetened beverage a day have an increased risk of becoming obese and developing various health problems. Added sugar is unhealthy, especially when consumed in excess, and liquid sugar may be harmful. Study shows that consuming sugar in liquid form tends to be much worse than getting it in solid form.
References
Adjoian, T., Dannefer, R., Sacks, R., & Van Wye, G. (2014). Comparing sugary drinks in the food retail environment in six NYC neighborhoods. Journal of community health, 39(2), 327-335.
Brown, C. M., Dulloo, A. G., & Montani, J. P. (2008). Sugary drinks in the pathogenesis of obesity and cardiovascular diseases. International Journal of Obesity, 32(6), S28-S34.
Diet, Nutrition, and Weight Issues among Children and Adolescents. (2011). In Weight in America : Obesity, Eating Disorders, and Other Health Risks (pp. 57–80).
Jia, M., Wang, C., Zhang, Y., Zheng, Y., Zhang, L., Huang, Y., & Wang, P. (2012). Sugary beverage intakes and obesity prevalence among junior high school students in Beijing-a cross-sectional research on SSBs intake. Asia Pacific journal of clinical nutrition, 21(3), 425-430.
Poppitt, S. D. (2015). Beverage consumption: are alcoholic and sugary drinks tipping the balance towards overweight and obesity?. Nutrients, 7(8), 6700-6718.
Grab the best

Academic Assistance

with just one click
Our team of

experienced writers
FREE

samples of completed work
Our custom academic writing service has a library of past work done. Browse our library of samples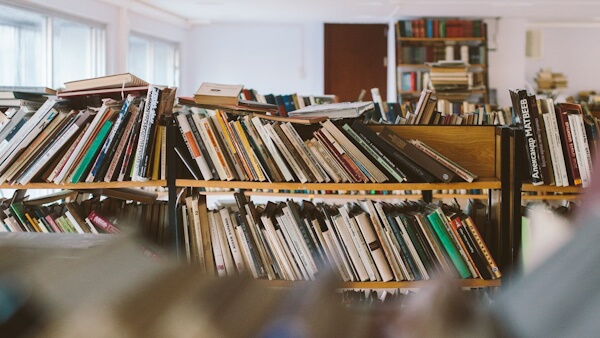 Find the right expert among 500+

We hire Gradewriters writers from different fields, thoroughly check their credentials, and put them through trials.

View all writers
Tough Essay Due? Hire Tough Essay Writers!
We have subject matter experts ready 24/7 to tackle your specific tasks and deliver them ON TIME, ready to hand in. Our writers have advanced degrees, and they know exactly what's required to get you the best possible grade.
Find the right expert among 500+
We hire Gradewriters writers from different fields, thoroughly check their credentials, and put them through trials.
View all writers