Motion in Limine Simulation
Question
Complete the "Motion in Limine" simulation.
Be sure to cite three to five relevant scholarly sources in support of your content.
I have attached template & motion you will be using. Thank you writer! Only 150 WORDS EACH RESPONSE. Please follow all directions on template , thank you.
Top level essay Service
Our professional unemployed professors are waiting for your signal to offer you the best academic writing service you so deserve.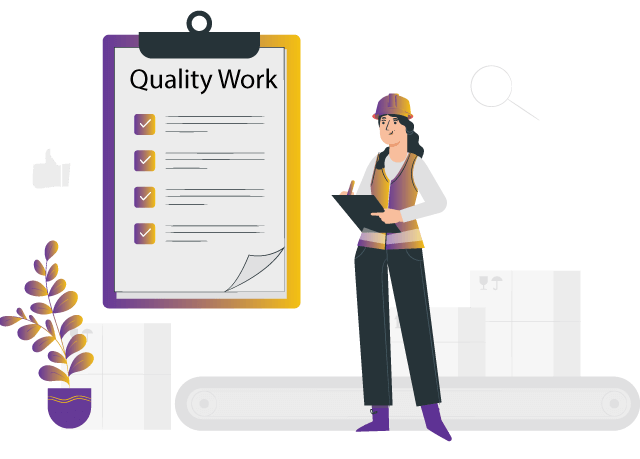 Solution
JUS-441 Topic 5 Motion in Limine Simulation
NOTE: This assignment consists of two parts. Follow the instructions for each part.
Part I: Motion in Limine Documentation
Instructions:
Review the "Memorandum to Smith" document.

Based upon the information found in the "Memorandum to Smith," complete the Motion in Limine below. Be sure to complete the information in every [bracket].

Be sure to include a legal rationale for grounds for exclusion of the evidence.
Motion in Limine
[Ms. Smith]
[Law Offices of John Jameson Esq]
[333 West 3rd Street Phoenix]
[Az 85003]
[John.hameson@azdefense.com]
[(602) 639-6542]
[Family issues]
[Law Offices of John Jameson Esq]
In the Superior Court of the State of Arizona
In and for the County of [Name of County]
[Scottsdale], State of Arizona

NO. [CASE NUMBER]

Prosecutor,

Mr. Craig Lwaford

v.

MOTION IN LIMINE

[Ms. Smith],

Assigned to the Honorable

Defendant.

[Mr. Craig Lawford]

[OPTIONAL: Oral Argument Requested]
Pursuant to Ariz. R. Civ. P. 7.2(b) (2017), [name of party] herein, by and through undersigned counsel, respectfully requests the Court enter an Order precluding the introduction of documentary evidence or testimony concerning [description of matter] at the trial of this matter on the grounds and for the reason that [description of grounds for exclusion ( comp. 1.5)].
This motion is supported by the Memorandum of Points and Authorities attached hereto and incorporated herein by this reference.
RESPECTFULLY SUBMITTED this [date of submission].
_____________
[Ms, Smith]
[Law Offices of John Jameson Esq]
[333 West 3rd Street Phoenix]
Attorney for
[family issues]
[none]
Original efiled with Court on this
[[not available] with Clerk of Court.
A copy has been or will be
​ mailed
​ emailed
​ hand-delivered
on [None] to:
[453 Desert View Lane]
[[Scottsdale, AZ 85260]
Part II: Motion in Limine Analysis
Answer the following questions in a 150-200-word response for each. Be sure to cite at least three scholarly sources supporting your responses.
1. What would happen if the Motion in Limine were denied?
Motion in Limine is a vital tool used in Court for trial preparation because it always acts as presentation evidence to judges. In most instances, judges use it to obtain the standard rules before a trial starts. Also, when strategically used by Court, it can help exclude unqualified witnesses in a case. This indicates that motion in limine is purposely meant to determine whether certain evidence represented should be presented to the jury at any stage and form (Gold, 2021). Effective use of the tool can help the judge attain partial summary disposition. Thus, before any trial begins in Court, there is a need for careful attention to be paid so that you can note that the testimonies are both inadmissible and admissible as a jury. Given that two parties are always involved in the court matter, the one opposing should be first to offer objectionable evidence without taking away the quality of evidentiary objection on appeal. From the analysis of motion in limine, it is clear that it has effective use in Court; thus, it is important to acknowledge it. It is also clear that for Motion in Limine to approve, it needs to be signed by different people such as law firms involved in the case, the judge, both complaint and defendant, and finally, attorneys of both sides of the case. From the analysis of Motion in Limine, it can indeed affect the court proceedings if it is denied.
2. Why was this case filed in the jurisdiction that it was, as opposed to a different jurisdiction such as City Court or Federal Court? (comp. 2.3)
In Court, jurisdiction is an important factor because it limits the power of the Court in hearing and processing certain cases. Given the importance of jurisdiction in a Court, it is clear that if it is not exercised well, it can lead to every Court hearing the case brought to them, something that might bring confusion and contradictory judgment. For instance, courts like states usually handle broad cases; thus, without procedural steps, it can lead to every citizen filing case in this Court, which might lead to confusion (FindLaws, 2016). The only cases allowed in state courts include broke contracts, family matters and robberies. Also, they are federal courts that are mandated to handle constitution and Congress cases. In most instances, it handles cases involving the U.S and its constitution. From this view, we can say this case would have been specifically filled under city court because it relates to family issues.
3. When may a motion be amended? Is this a matter of procedural right or procedural discretion? Explain.
When the general rule takes place, a party may raise by the pretrial motion of any type to request or defend itself as long as it can determine what it needs before official trials start. But when it comes to the time when emotion can be amended, it is significant that court motions can be done anytime. Doing so can cause Court problems and slow down trials, something that derails the Court's decisions to take place. From the discussion material, there is no information indicating the date on when the motion was made because the only thing that has been represented is a memo (Legal Information Institute, 2021). With a memo, it is clear that it is just the start of a trial of the case; thus, no official trial is going on yet at the moment. Therefore, it is clear that once the case progresses, the Court will hold further meetings to clarify the case so that the safety and well-being of each individual involved in the case or official trial can feel involved.
References
FindLaws. (2016, June 21). Federal vs. State Courts - key differences. Retrieved March 31, 2022, from https://www.findlaw.com/litigation/legal-system/federal-vs-state-courts-key-differences.html
Gold, A. (2021, April 01). Obtaining the upper hand with motions in limine. Retrieved March 31, 2022, from https://millerlawpc.com/obtaining-upper-hand-motions-limine
Legal Information Institute. (2021). Rule 12. pleadings and pretrial motions. Retrieved March 31, 2022, from https://www.law.cornell.edu/rules/frcrmp/rule_12
Grab the best

Academic Assistance

with just one click
Our team of

experienced writers
FREE

samples of completed work
Our custom academic writing service has a library of past work done. Browse our library of samples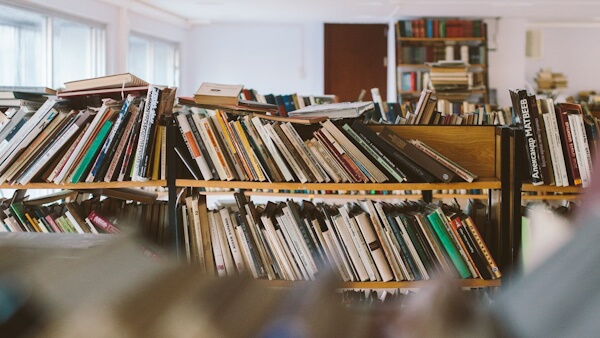 Find the right expert among 500+

We hire Gradewriters writers from different fields, thoroughly check their credentials, and put them through trials.

View all writers
Tough Essay Due? Hire Tough Essay Writers!
We have subject matter experts ready 24/7 to tackle your specific tasks and deliver them ON TIME, ready to hand in. Our writers have advanced degrees, and they know exactly what's required to get you the best possible grade.
Find the right expert among 500+
We hire Gradewriters writers from different fields, thoroughly check their credentials, and put them through trials.
View all writers