Policy Assignment and Seminar Management Strategy
Question
Reread Chapter 4 Better Normal and article "Ulta Beauty Inc 2021"in depth.
You have been hired as a consultant to Ulta Beauty, Inc. owners. Mr,. David Kimbell and Ms. Mary Dillion have asked you for guidance regarding proposed diversification options. How would you recommend that they proceed? Your recommendations should be well supported with arguments and justifications for each recommendation based on the required readings for this module.
Prepare a 2 page report to Mr. David Kimbell and Ms. Mary Dillion with an additional page of exhibits detailing your analysis and recommendations.
ALL POINTS MADE IN THE ESSAY NEED TO BE BACKED UP BY FACTS AND DATA AND SHOW MASTERY OF THE CONCEPTS IN BETTER NORMAL CHAPTER 4 TEXT.
USE THE ATTACHED DOC TO FOLLOW THE EXACT FORMAT WHEN WRITING DOC- "Individual Paper Format and Sample Paper

Top level essay Service
Our professional unemployed professors are waiting for your signal to offer you the best academic writing service you so deserve.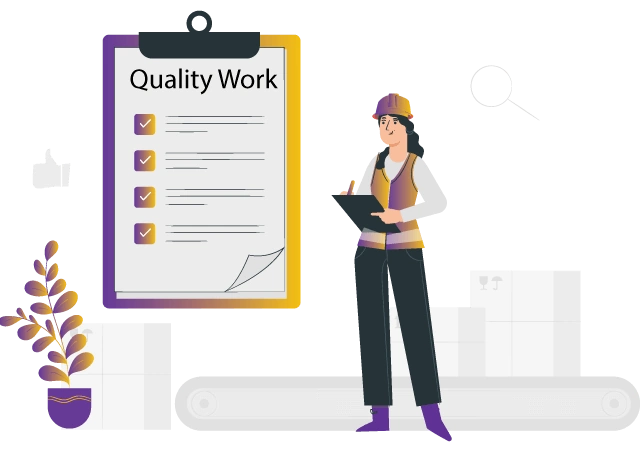 Solution
Seminar Management Strategy and Policy Assignment
Ulta Beauty needs to continue making enough profits in the market while remaining competitive at the same time. To achieve this, the company of Mr. David Kimbell and Ms. Mary Dillion needs to do the following
· Embrace diversification that promotes successful business growth
· Enhance horizontal and conglomerate diversification as a form of diversification.
· This will ensure the corporation continues to be successful and meets consumers' needs in the market.
Ansoff Diversification matrices play a vital role in explaining what Mr. David Kimbell and Ms. Mary Dillion should do to maintain their business growth going in the future. The view of Ansoff Diversification supports the recommendation I have made above on what the company should do to maintain its competitiveness in the market.
From the analysis of Ulta Beauty Inc., It is evident that the company is up against a lot of competition in the industry. As the market becomes more competitive, the corporation needs to look for a substantial way that could make it remain profitable and maintain its consumers. The change in the market environment always makes businesses embrace diversification because that is the best way the corporate can stay competitive and relevant in the market. Diversification is essential to any business because it always makes organizations reach their long-range financial goals while minimizing risks such as product competition. Diversification aims to reduce risk by investing in a variety of areas that should react differently to market movements. Therefore, this paper aims to discuss my proposed diversification options to Mr. David Kimbell and Ms. Mary Dillion that will help their business remain relevant in the current competitive market.
Having analyzed the current situation of Ulta Beauty Inc., I would view that the company should embrace diversification options as the only way to make it remain profitable and competitive in the market. As argued by Igor Ansoff, a known father of strategic management, diversification is one of the significant strategies that a business could tap into in order to increase its reach and revenue. Although for about two years, Dillon and Kimbell realized that the cosmetics and Fragrance Store industry have significantly transformed into an omnichannel sector, it is good for the business to embrace diversification options to remain relevant in the market. For instance, I would recommend that Dillon and Kimbell adopt both horizontal and conglomerate diversification. This is because Ulta Beauty company needs to continue being a successful business for years to come. Given the unique diversification, Ulta Beauty business needs to craft strategies that would enable it to remain competitive in the market. To ensure the company succeeds in diversifying its business, it will need to follow Porter's three tests, including the cost of entry, synergy, and industry attractiveness, to increase its likelihood of succeeding in the market.
My first recommendation is that Dillon and Kimbell embrace horizontal diversification because the company is not sure its business is well-positioned to succeed in an omnichannel industry if government uplifts its restriction. From this view, I think by Ulta Beauty enhancing horizontal diversification, it will be able to decide to add products or services that are unrelated to what Dillon and Kimbell were currently offering but meets some needs of their existing consumers. For instance, Uber 2020 decided to diversify its business by purchasing Postmates for about $2.6 billion, an option that was best for the company as it was looking for a new way to remain profitable in the market. With the use of this diversification option, Ultra Beauty Inc. will maintain its market performance because it will introduce a product that is effective for its consumers in the market. Also, using this recommended diversification option, the organization will be able to maintain its existing customers and attract new ones because they will be embraced with innovation enhanced by the company. What seems to be essential about this option is that it has the least amount of risk because it always makes the organization concentrate on familiar customer and market segments.
Another diversification option that is vital for Dillon and Kimbell organization is conglomerate. Conglomerate diversification is a noble diversification option that a business in an intensive competition like Ultra Beauty should embrace so that to maintain its growth in the market. For instance, corporations like Constellation Brands and Gallo increased their competition by purchasing brands and leveraging their access to remain the best in the market. It is clear that Dillon and Kimbell are not sure how their business will thrive after the pandemic; thus, I recommend that they embrace conglomerate diversification as that will enable them to operate multiple business entities, which will help them maintain their revenue collection after the government has lifted restrictions. See Exhibit 2: which shows that for the company to remain competitive, it needs to attract more consumers from its target market. Therefore, this diversification option is essential to business growth because it retains its market name and brand awareness.
Grab the best

Academic Assistance

with just one click
Our team of

experienced writers

FREE

samples of completed work
Our custom academic writing service has a library of past work done. Browse our library of samples
View all samples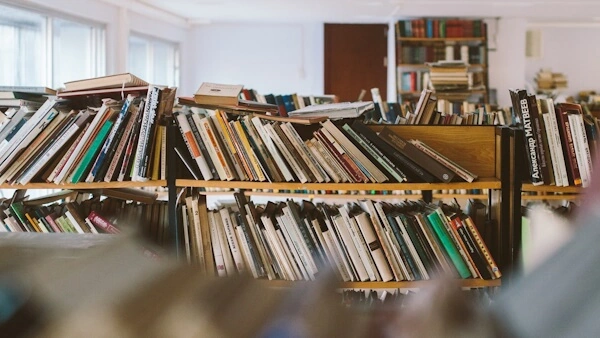 Find the right expert among 500+

We hire Gradewriters writers from different fields, thoroughly check their credentials, and put them through trials.

View all writers
Tough Essay Due? Hire Tough Essay Writers!
We have subject matter experts ready 24/7 to tackle your specific tasks and deliver them ON TIME, ready to hand in. Our writers have advanced degrees, and they know exactly what's required to get you the best possible grade.
Find the right expert among 500+
We hire Gradewriters writers from different fields, thoroughly check their credentials, and put them through trials.
View all writers