Rational For Company Stocks
Question
Please write a 200-230 words rationale for each of these companies stocks
Please write a rationale explaining why these stocks, companies represents good opportunities to invest in . Please use financial arguments feel free to use pe ratios , Q4 numbers ....Explain why they are interesting right now and good investment etc to add value to the rationales , i will add few rationales I did myself for other companies so you can get the example and copy the format with other companies , I do not need sources , whenever you do references numbers etc , just leave the link where yuo got those numbers from in the text while you are talking about it , Here is the list of the companies I will like you to do a rationale for ;
-MercadoLibre - MELI ( Very strong performance and reasonably priced. Attractive in the long term. Numbers for Q3 are solid, and the company has abundant room for growth from current levels. Wathing competiive pressure and macro/political risk in Latin America as the main risk factors)
-Upstart-UPST(Extremely risky due to concentration with Credit Karma and Cross River Bank but the upside potential is enormous and management is very smart. Still early stages in AI applications for credit. The numbers for Q4 are remarkably strong across the board, and the stock is well positioned for further growth.)
-The Trade Desk-TTD(Excellent quarter in Q4, especially with other companies in programatic suffering the pain form the Apple Identifier. Excellent company with a top class managemet team)
-Sea Limited-SE(The company is executing well, especially in ecommerce, which is the most excitig growth opportunity for SE right now. Gaming will slow down and growth investments will hurt margins in the short term, but the long term thesis is intact. China is a big risk for the whole region and margin volatility could put pressure on the stock price)
-Petróleo Brasileiro S.A.-PBR
-Signet Jewelers Limited-SIG
-Bausch Health Companies Inc.

Top level essay Service
Our professional unemployed professors are waiting for your signal to offer you the best academic writing service you so deserve.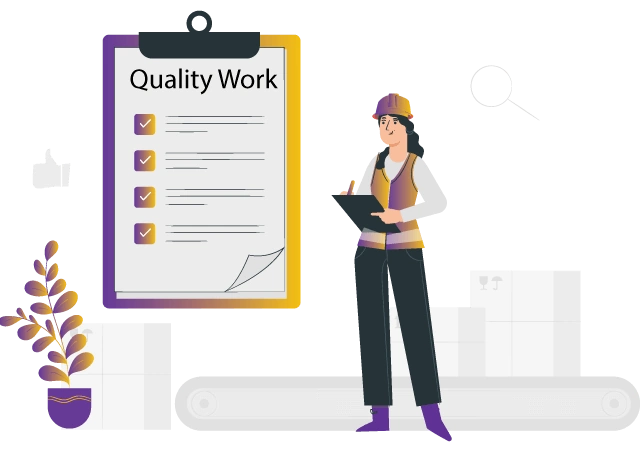 Solution
Rational For Company Stocks
MercadoLibre - MELI
MercadoLibre is the largest e-commerce ecosystem in Latin America. The company operates an online commerce platform that connects buyers and sellers throughout Latin America and offers various products, including electronics, cars, clothing, and footwear, among others. It also provides payment, advertising, and technology services to third-party companies. The company has been growing rapidly due to strong economic growth in the region and the increasing adoption of e-commerce by consumers. The company's addressable market is large enough to support further expansion in the future. The stock has recently come under pressure after it reported Q4 results, which showed the company could not meet the high expectations set by the markets. However, MELI still reported solid growth during the quarter, with Net Revenue growing by 35% YoY and Net Income rising by 23%. In addition, MELI has a significant competitive advantage over potential rivals in its brand recognition and technological infrastructure in the region. The company has also been expanding into new geographies like Mexico, leading to further revenue growth. The company generates most of its revenue by charging fees on transactions made between buyers and sellers on its platform. It also earns income from advertising and payments services. Its gross margin has risen from 62% to 75% during this period. The company enjoys a strong competitive advantage through network effects and economies of scale, which will help it to maintain its leadership position in Latin America.
https://www.fool.com/quote/nasdaq/meli/
Upstart-UPST
Ex-Googlers, including CEO David Girouard, founded upstart. He ran Google's enterprise business and is now backed by Google Ventures. Upstart's AI platforms can make faster lending decisions than traditional lenders. It also enables Upstart to offer lower borrowing rates for customers with higher credit scores but higher rates for borrowers with lower credit scores. The online lending market has grown rapidly over the last 5 years, but it's still in its infancy. In 2017, $138 billion was lent via marketplace lenders. This represents just 6% of all US consumer loans. As more people move their financial lives online, we expect this market to grow to $1 trillion by 2025. While a good personal credit score is a key requirement for a loan, Upstart underwrites borrowers with other factors such as education and job history to help predict creditworthiness. This enables them to charge lower interest rates than peer-to-peer lenders like LendingClub (LC) or Prosper Marketplace (SPR). Their average APR is about 10% compared to 25% for LendingClub and 35% for Prosper Marketplace. Finally, the AI platform creates more diversified loan portfolios, limiting Upstart's exposure if some borrowers default on their loans. Upstart went public last December at $20 per share and closed last Friday at $31.10 per share -- a 56% gain in less than three months. I wouldn't call that a "buy right now" opportunity, but I think the company is still an attractive long-term investment since its AI platform could reshape the fintech landscape over the next five to 10 years.
https://www.forbes.com/companies/upstart/?sh=40835d3f4475
The Trade Desk-TTD
The Trade Desk is the leading independent demand-side platform (DSP) in an online advertising market growing as more money shifts to digital. The company's management team has a track record of high performance and has built a strong competitive advantage over competitive DSP companies through innovation, efficiency, and a focus on relationships with key customers. The Trade Desk is a leader in programmatic advertising with over $1 billion in revenue and growth. The company has recently reported $0.04 per share earnings, beating analyst expectations by $0.06 per share. TTD trades at a trailing P/E of 461x. However, the stock is undervalued and an attractive investment opportunity given its growth profile and future outlook. The stock has risen more than 100% since we added it to our Long-Term Buy List in February 2019. We're raising our estimate for TTD's sales growth to 25% this year and 20% in 2020. CEO Jeff Green told us TTD didn't see any slowdown in demand during the recent market sell-off, as some advertisers pulled their ads from Facebook (FB). Digital ad volume was up in the fourth quarter and grew faster than expected in January. We think TTD shares can continue their upward momentum as the company gains market share and the overall digital ad market grows. The Trade Desk is announced Q4 earnings results on February 27th, after market close. The consensus EPS estimate is $0.70 (+111.1% Y/Y), and the consensus Revenue Estimate is $231.93M (+58.9% Y/Y). Over the last 2 years, TTD has beaten EPS estimates 100% of the time and has beaten revenue estimates 100%. TTD has a history of beating revenue and EPS estimates for 4 out of the last 4 quarters. The average beat over this period has been 9.47%. I believe the company's growth prospects remain strong, but I am concerned about the company's lofty valuation.
https://www.nasdaq.com/articles/why-the-trade-desk-stock-rose-22.7-last-month
Sea Limited-SE
Sea Limited is the leader in Southeast Asia's digital economy, with its core e-commerce, digital entertainment and digital financial services. Sea's mission is to better the lives of consumers and small businesses with technology and is listed on the NYSE under the symbol SE. Sea Limited's (NYSE: SE) share price has taken a hammering recently, slumping from $17.16 on the last day of March to $9.66 at the time of writing. However, there's been nothing wrong with its performance; it reported a huge leap in revenue for Q4 and massively exceeded guidance for full-year revenues. Moreover, as an e-commerce giant in Southeast Asia, Sea also owns leading Southeast Asian gaming platform Garena, which has just launched its hit game Free Fire in India and Brazil and is pushing forward with other titles. In short, I think Sea is an excellent buy right now. Sea reported that Q4 revenue rose by 73% year over year to $1.2 billion, and full-year revenue jumped 65% to $3.6 billion. These are impressive numbers, given that both figures were comfortably above the guidance range of $990 million to $1.01 billion for Q4 and $2.86 billion to $2.89 billion for the full year. The company's impressive performance was driven by strong growth in sales volume through its Shopee e-commerce platform and increasing numbers of gamers using Garena+. These factors helped push total gross orders on Shop trading. Digital entertainment, which is mainly the Garena online gaming platform, is expected to grow as more people use mobile phones for their gaming needs. Overall, SE has a lot of potentials to grow in the region as they are one of the few companies that can provide online gaming, e-commerce, and digital financial services all in one package.
https://www.reuters.com/companies/SE
Petróleo Brasileiro S.A.-PBR
Petrobras has great potential now that the scandal with Lava Jato has subsided, and they have a new CEO who has vowed to clean up the company and make it profitable again. The stock is currently trading at less than half of what it was before the scandal broke, so there's a lot of room for growth if the company can get back on track. Petrobras is the largest company in Brazil and the largest oil producer in South America. It is also one of the world's largest corporations. The company's shares are listed on BM&F Bovespa, trading under the ticker symbol PBR. Petrobras is currently trading at $10/share, down from $22 in 2015 before news of corruption charges circulated about then-CEO Maria das, Gracas Foster. PBR does not look attractive at first glance. The company has a P/E ratio of only 5.0, which is very low compared to its peers. It also shows a negative sales growth of -0.9% over the last year and low-profit margins. However, all these figures are due to some accounting adjustments made by the company to comply with IFRS and clean up the balance sheet.
Looking at the normalized numbers :
P/E ratio of 16.7x
Sales growth of 3.2% year over year
A profit margin of 6.9%
As a bonus, Petrobras' stock has been on a downward trend for some time now, making it even more attractive as an investment opportunity right now.
https://www.marketwatch.com/investing/stock/pbr
Signet Jewelers Limited-SIG
Signet Jewelers Limited (NYSE: SIG) operates as a specialty jewelry retailer in the United States, Canada, Puerto Rico, the United Kingdom, and the Republic of Ireland. Signet Jewelers has a market capitalization of $5.99 billion and generates $6.33 billion in revenue each year. The company earns $410 million in net income (profit) each year or $5.01 on an earnings per share basis. Signet Jewelers employs 22000 people across the globe. It is expected that Signet's revenues to decline at a CAGR of 3.2% over 2019-2024 due to weak store traffic, increased digital competition and an overall slowdown in demand for diamond jewelry products. On the bottom-line front, we expect Signet's EBITDA margins to remain flat at 10% as the Company focuses on cost reduction through diversification of its supply chain base and rationalizing its store. Signet Jewelers Reports Q4 2018 Results: Signet Jewelers Ltd., the world's largest retailer of diamond jewelry, reported a wider-than-expected loss for its fiscal fourth quarter as it continues to face tough competition from online retailers grapples with weak holiday sales. The company also said it plans to cut spending by $200 million over the next two years and has started a process to identify additional structural cost-cutting opportunities of up to $125 million through 2020. The stock currently has a dividend yield of 0.8%. The company has a P/E ratio of 6.0. Currently, there are 3 analysts that rate Signet Jewelers a buy, no analysts rate it a sell, and none rate it a hold. The company will also make changes to its credit card offerings and customer service management to boost customer satisfaction scores.
https://www.cnbc.com/quotes/PBR
Bausch Health Companies Inc.
Bausch Health Companies Inc. is one of the largest drug makers in Canada and has a global presence. It's also an affordable investment for new investors due to its relatively low share price as of September 2019, around $24 per share. The company has a history of consistent growth and good financial performance that may provide opportunities for substantial dividend increases. If you're looking for a long-term investment with a good chance of steady growth, Bausch Health Companies Inc.'s common stock may be worth your consideration. Proactive Investors has analyzed the company's recent financial results to understand how the market views the stock. The firm's fourth-quarter 2020 results showed revenue was down 2% to $2.32 billion, while adjusted EBITDA increased slightly to $460 million. The company also saw gross profit increase by 5% to $1.51 billion, while operating income rose by 23% to $374 million, and net income jumped from a loss of $675 million in Q4 2019 to a gain of $21 million in the most recent quarter. In Tuesday's session, Bausch Health Companies Inc (NYSE: BHC) shares are trading higher by $0.69 at $22.39. The catalyst for the rally isn't known, but it may have something to do with a favorable presentation on the company by Raymond James. After a higher open, it rallied to and through its April 28 high ($22.42). So far, it hasn't been able to maintain that level and is currently attempting another rally attempt above $22.42, albeit at a lower level than its previous high ($22.47). The firm said it expects the full-year 2021 adjusted EBITDA to be in the range of $1.8 billion to $2 billion, which would be a year-over-year increase of 4% at the midpoint and reflects anticipated growth across multiple businesses despite continued COVID-19 headwinds.
https://money.usnews.com/investing/stocks/bhc-bausch-health-companies-inc
Grab the best

Academic Assistance

with just one click
Our team of

experienced writers

FREE

samples of completed work
Our custom academic writing service has a library of past work done. Browse our library of samples
View all samples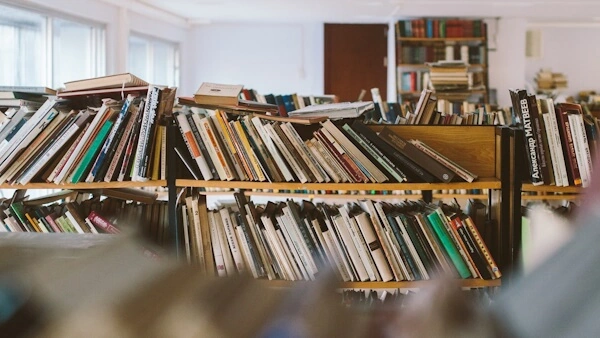 Find the right expert among 500+

We hire Gradewriters writers from different fields, thoroughly check their credentials, and put them through trials.

View all writers
Tough Essay Due? Hire Tough Essay Writers!
We have subject matter experts ready 24/7 to tackle your specific tasks and deliver them ON TIME, ready to hand in. Our writers have advanced degrees, and they know exactly what's required to get you the best possible grade.
Find the right expert among 500+
We hire Gradewriters writers from different fields, thoroughly check their credentials, and put them through trials.
View all writers