Health Information Technology (HIT) interoperability and Standards
Question
Health Information Technology (HIT) Interoperability and Standards
Strategic Plan for a Non-for-profit
1. The Health Information Technology (HIT) standards are developed both by national and international organizations for local and global implementation. In the US, the national organization is NIST (National Institute of Standards & Technology) and the international organization is ISO (International Standards Organization).
Compare and contrast the functions of these two organizations and their healthcare IT standards. Analyze their standard development processes. Which type of healthcare organizations should implement their standards and why? Assess the value of the standards on the international market as well as implications for not adopting the HIT standards globally?
2. Health Information Technology increases both efficacy and quality of healthcare and aids in operational and strategic planning. Although it incurs initial implementation investment and then periodic recurring maintenance and updating costs, it does not generate direct revenue, but the healthcare managers need to justify these costs to the executive management.
Select two (2) methods or techniques that you would use to determine and justify the value of HIT. Evaluate both in terms of their pros and cons. Which of these two methods would you recommend to use for presentation to the management and why? Analyze how these two methods of HIT value determination differ from the traditional IT value determination for business?
The format of this presentation is up to the students. It must be expanded and explanatory for non HIT professionals to comprehend. All supportive evidence need to be formatted in APA 7
Your 4-5 pages, double-spaced, APA formatted assignment typed in 12 Calibri/Times New Roman font, excluding Cover page (with Your name, Course Name & Number, Professor's Name, Assignment #, Date of submission) and References
Video Resource:
Health Information exchange; Making a Difference Health Information Exchange: Making a Difference - Bing video
Module 3 Resources
What is Health Information Exchange Health Information Exchange - HIE (healthcareitskills.com)
How does the HITECH Act address barriers to health information exchange How does the HITECH Act address barriers to information exchange? | HealthIT.gov
Office of the National Coordinator for Health Information Technology (2019). Interoperability. https://www.healthit.gov/topic/interoperability (click left navigation menu for each topic)
Interoperability and Health Information Exchange Interoperability and Health Information Exchange | HIMSS
Health Information Exchange Interoperability Health information exchange interoperability | American Medical Association (ama-assn.org)

Top level essay Service
Our professional unemployed professors are waiting for your signal to offer you the best academic writing service you so deserve.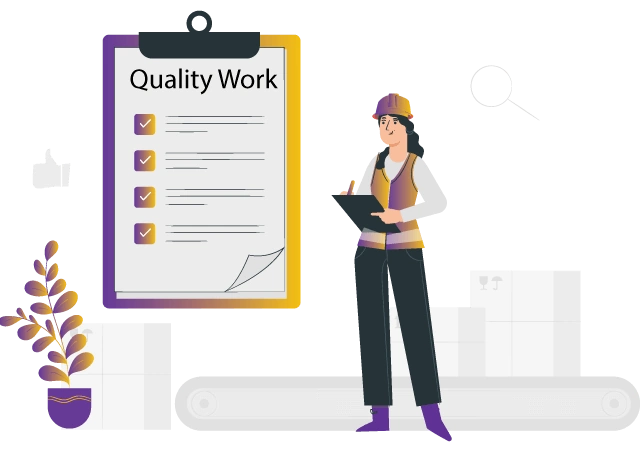 Solution
Health Information Technology (HIT) interoperability and Standards
In the early days of healthcare IT, the only data shared was billing information, and more systems were built by different individuals who believed in different ways through which the system would operate (Newman, 2018). However, the healthcare industry is growing, leading to many systems being developed, and these systems need to work together for better and more effective services to be offered, hence, the need for interoperability. Interoperability is the ability of healthcare systems to exchange, interpret and store information using the same standards. National and international organizations developed health information technology standards for both global and local implementation. The standards set by these organizations are goal-oriented, aiming to improve healthcare organizations' operation through planning and management. In the United States, the National Institute of Standard Technology (NIST) is a national organization for setting healthcare standards, and the International Standard Organization (ISO) is the international organization for setting standards. NIST has a diverse portfolio of activities supporting the health sector, and it is actively pursuing the standards and measurement research necessary to achieve the goal of improved healthcare delivery through information technology ("Health Information Technology (IT)", 2021). ISO standards work through proficient quality and risk management to ensure the safety and effectiveness of health practices and products. Standards help pave the way for better and improved ways of doing things and help deliver safe and consistent services to consumers.
Comparison between ISO and NIST
ISO and NIST are both involved in making standards for the healthcare industry. They both have some common goals in improving the services offered in the healthcare services, but in some instances, they differ. Both organizations ensure that the systems used in the medical field are safe from outside attacks to protect the information stored and shared through these systems. They both ensure quality services to the patients by setting standards that minimize the risks associated with the medical devices. Medical devices are used on patients, hence the need to reduce errors. The organizations have cyber security frameworks that maintain standards for data security. Despite the few similarities between the two organizations, there are differences in their standards. NIST is a national organization that sets standards within the nation, while ISO is an international standardization organization accepted worldwide. Unlike NIST, ISO is widely preferred for its effectiveness, which is less preferred. According to an article in Databrackets (2020), International Standards Organization uses a risk-based approach which involves assessing an opportunity for any risks to minimize the effect, while the National Institute of Standard Technology uses a control-based approach which allows for modification, replacement or updating a module without affecting the whole system.
Standard development processes
ISO develops its standards to satisfy the industry involved and the customers worldwide. ISO has six stages in the development process that can be summarized into three phases. The first phase is the new work item phase is carried out in working groups of technical experts from countries interested in the subject matter. The industry sector expresses the need for a standard to a national body which then proposes the new work item to ISO. Once the need for an international standard is recognized and agreed upon, the first phase focuses on defining the technical scope of the future standard. Once an agreement on what technical aspects are to be covered by the standards has been reached, the second phase, consensus-building, is entered. It is a stage where the countries negotiate the specifications of the standards. The final stage is the formal approval, which involves collecting 75% votes from all members and approval by two-thirds of the ISO members who actively participated in the development process ("standards 101', n.d.). The agreed-upon document is then published as an ISO international standard. The processes are illustrated in the picture below ("Standard basics", n.d.)
The National Institute of Standard Technology's development process has three stages. The first stage is the international competitions where the community is engaged through an open competition such as AES (Regenscheid, n.d.). The second stage is adopting existing standards, which involves collaborations with accredited SDOs, such as RSA (Regenscheid, n.d.). The third stage, the development of new standards, is applied when there are no existing suitable standards, for instance, DRGBs.
Healthcare organizations such as hospitals, nursing homes should implement these standards to ensure efficiency in their services. Standards such as those from ISO assess for risk on medical devices, which would help this organization avoid errors or huge losses. These standards have improved businesses and companies by helping them prove their reliability to suppliers, consumers, and stakeholders. Standards help businesses compete worldwide since every business has adopted this standard. The standards improve performance by giving organizations the knowledge to optimize their operations. Sustainability has become increasingly important, and these standards help organizations prove their readiness to face environmental and social challenges. Generally, standards have helped make operations in different organizations more reliable and efficient. Health Information Technology standards have ensured the efficacy of services in the healthcare industry. Failing to adopt this standard may lead to inefficient services, and the health sector will rag behind, and their operations will not improve. Standards have helped bring balance improvements in the international market, more so in the health sectors where health organizations are offering more improved and efficient services.
Methods and techniques to justify the value of HIT
Health Information Technology increases the efficacy and quality of health care operations and helps in operational and strategic planning. This technology incurs investments cost and maintenance costs. However, it does not generate any revenue and healthcare managers need to justify its importance. The value of health information technology can be measured using the method of Real Options, which includes a net present value analysis (Flatto, n.d.). This method provides a solution to measure the benefits that are presented qualitatively. The concept of Real Option is based on the management's ability to alter decisions as additional information becomes available. Therefore, if the future conditions of HIT are favorable, then the use of the technology will be expanded. However, this method is limited such that if the management receives information that the future of this technology is not favorable, they will cancel its usage. Another method that could be used to measure the value of HIT is the value definition approach. This method results from the division between IT functions, and IT costs, achieved by analyzing cost and functions. It studies the utilization of IT in healthcare organizations by combining the assets, capabilities and environmental interaction to result in the productive use of the technology in the business (Abdurrahman et al., 2016). The approach explains the benefits of adopting Health Information Technology in the healthcare industry by combining external and internal factors. The study estimates HIT values from HIT inclusion in the business and the HIT environments. These two factors work together to produce the value of HIT in the business. However, if the values obtained are wrong, the HIT value will lead to poor decision-making on whether or not the technology is worth the investment costs and the additional cost.
Real Option is the best approach for presentation because of its flexibility. As seen earlier, the approach allows the management to change or make decisions based on the additional information they receive about the future of the technology. It would allow them to act on an anticipated failure before it happens or plan for investment if they receive information on the possibility of the HIT being a success. Previously, traditional methods were used to assess the value of Health Information Technology, for instance, the traditional net present value analysis in real Option. This traditional net present value analysis ignores investment opportunities as it ignores the management's flexibility to make decisions based on the arrival of new information. Traditional methods had loopholes as they assumed some details, and therefore, the value of HIT obtained was not accurate. Improvements have been made, as seen with the most recent Real Option approach, and the value-added and the value of Health Information Technology can be easily explained. Healthcare industries should embrace the new advanced Health Information Technology to offer effective and efficient services.
References
Abdurrahman, L., Suhardi, & Langi, A. Z. (2016). Valuation Methodology of Information Technology (IT) Value in the IT-based Business. https://ijeei.org/docs-1564567150588ea114dbb30.pdf
Databrackets. (2020, September 9). Comparing NIST, ISO 27001, SOC 2, and other security standards and frameworks. Cybersecurity and Privacy Audit | Compliance | Certification & Attestation | DIY Platform. https://databrackets.com/comparing-nist-iso-27001-soc-2-and-other-security-standards-and-frameworks/
Flatto, J. (n.d.). The Role of Real Options in Valuing Information Technology Projects. Association for Information Systems (AIS) eLibrary. https://aisel.aisnet.org/cgi/viewcontent.cgi?article=1299&context=amcis1996
Newman, D. (2018, July 8). What is interoperability in healthcare? | HealthcareITSkills. Healthcare IT Skills, Health Information Technology Career Advice, Healthcare IT Certifications, Project Management, Job Tips. https://healthcareitskills.com/what-is-interoperability-in-healthcare-it/
Office of the national coordinator of health IT. (2013, October 1). Health information exchange; Making a difference health information exchange: Making a difference - Bing video - Bing video [Video].
Regenscheid, A. (n.d.). Overview of NIST Cryptographic Standards Development Processes [PDF]. https://csrc.nist.rip/groups/SMA/ispab/documents/minutes/2013-12/nist_cryptographic_standards_process_review.pdf
Standards Basics [PDF]. (n.d.). National Institute of Standard Technology. https://www.nist.gov/system/files/documents/2017/06/30/standards_iso_14jun2017.pdf
Health information technology (IT). (2021, June 1). NIST. https://www.nist.gov/healthcare
Grab the best

Academic Assistance

with just one click
Our team of

experienced writers

FREE

samples of completed work
Our custom academic writing service has a library of past work done. Browse our library of samples
View all samples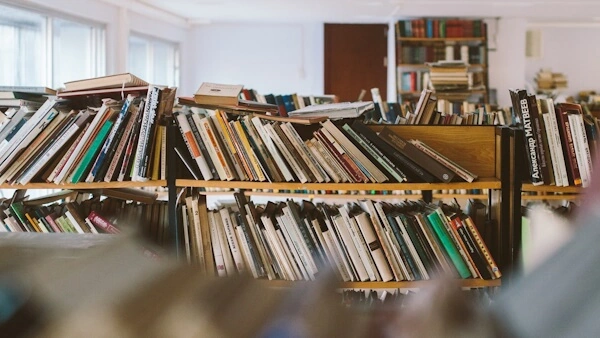 Find the right expert among 500+

We hire Gradewriters writers from different fields, thoroughly check their credentials, and put them through trials.

View all writers
Tough Essay Due? Hire Tough Essay Writers!
We have subject matter experts ready 24/7 to tackle your specific tasks and deliver them ON TIME, ready to hand in. Our writers have advanced degrees, and they know exactly what's required to get you the best possible grade.
Find the right expert among 500+
We hire Gradewriters writers from different fields, thoroughly check their credentials, and put them through trials.
View all writers