Research Proposal
Question
https://onlinelibrary.wiley.com/doi/abs/10.1080/00207591003774485
No need to fake it: Reproduction of the Asch experiment without confederates

Top level essay Service
Our professional unemployed professors are waiting for your signal to offer you the best academic writing service you so deserve.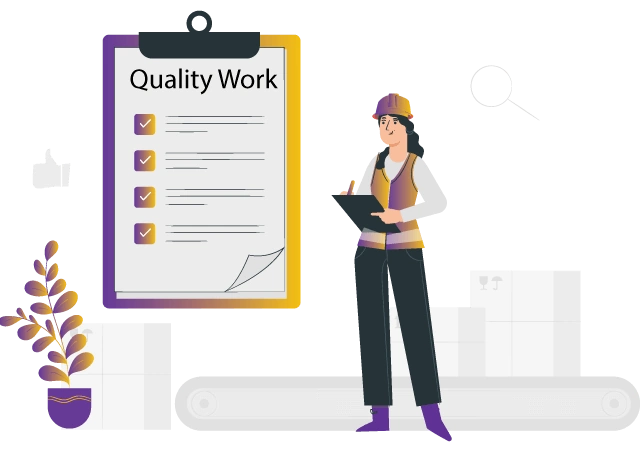 Solution
Research Proposal
General Introduction
Solomon Asch conducted a study to examine how pressure from a majority group can force an individual to conform. His study was based on the lack of an explanation for the ambiguous autokinetic experiment presented by Sherif's conformity experiment performed in 1935 (Heim, 2020). Therefore, his main concern is how to determine that a person confirmed when there was no clear answer. As a result, in 1951, Asch provided a classical experiment in social psychology that conveyed a clear answer to the line of judgment task. In other words, a participant's provision of a wrong answer resulted from group pressure. Conformity is often a result of submission to group pressure. The pressures emanate from the desire to be like, normative social influence, and the belief that a group possesses information that we lack often referred to as the informational social influence.
Asch utilized several laboratory experiments to study conformity during the 1950s. In his first experiment, he subjected 50 male students from Swarthmore University in the United States to a vision test. He used a line judgment task in which he put one naïve participant together with seven stooges/confederates. The idea was that the stooges had agreed on their responses before they were subjected to the line task. However, the true participant had no information about this in advance and was meant to believe that the rest were also real participants. During the experiment, all the participants were required to select out of the three lines, A, B, and C resembled the target line. Asch subjected the participants to 18 and 12 critical trials in which the confederates provided wrong answers (Heim, 2020). He also used control trials without confederates. According to Heim (2020), 32% of the participants conformed to the wrong majority, while 75% conformed at least once during critical trials, and only 1% confirmed in the control group characterized by no pressure.
Literature Review
A study by Wei et al. (2019) aimed at examining the activities of the brain during social influence. The study utilized event-related functional magnetic resonance imaging in a rust game to achieve its objectives. The general results suggested that in a trust game, individuals tend to conform to others. The superior temporal gyrus was identified to exhibit reduced activities during the game or during social influence processing. On the other hand, the area of the brain that supports reward learning and value processing became active the moment the subjects made the decision that conformed to the majority. Therefore, the results suggest that reward learning is similar to Asch's reasons for conformity.
In a study conducted by Mori and Arai (2010), Asch's seminal study about social conformity was replicated to perform an experiment without using confederates. A presentation trick that produced two stimuli to create two groups of minority and majority without the participants' knowledge was used. 40 male and 64 female Japanese students were utilized for the study to form same-sex groups of majority and minority. A technique referred to as fMORI was used whereby a single minority participant observed the stimuli of more than three majority participants. Careful reproduction of the nine stimuli used by Asch was done through PowerPoint. The top part of the lines was projected onto green and magenta during the tasks to enable the two groups to view them differently. The results supported Asch's assertion that the minority women conformed to the majority instead of minority men. However, as opposed to Asch's results, the frequency of conformity by the minority was almost similar, notwithstanding the unanimity of the majority's answers.
Another study conducted by Sun and Yu (2016) examined whether social conformity persists for at least a day among 6 years old children. More specifically, it aimed at determining if short-term and sustained conformity can occur among children in the presence of low pressure. Forty-one children aged between 5 and 6 were used for the study to rate the attractiveness of faces presented to them. Afterward, a group rating was conducted in the absence of the influence of peers. A second judgment was conducted in half an hour. The result of the experiment suggested that the children conformed to their peers whenever their ratings differed from those of their peers. However, the study also established that younger participants did not conform to such pressures. The second experiment required the children to judge a day after being shown the group ratings. Older children were characterized by sustained conformity, confirming Asch's findings.
Rationale
Social conformity is a concept that pertains to the change of behavior by people due to social pressure. According to Wei et al. (2019), one of the reasons people change their behavior towards those in the group is that they fear being incompetent or insecure. Secondly, people change their minds when in a group with at least three people, and the majority agree. The third reason is group attractiveness. Finally, people also conform when they are from a culture that teaches respect for social norms. Therefore, the study of social conformity is crucial to understanding why people stand strong in their faith. The study of conformity also assists people in understanding the behavior of children in classrooms. For instance, a teacher would ask the student to randomly pick cards and then request those who picked the cards labeled A to raise their hands. All the students that meet this criterion would conform while the rest would not. More importantly, every individual grows up around other people their entire lifetime. As a result, individuals tend to conform to their friends and families for survival.
The knowledge is crucial to people who study the behaviors of individuals concerning the larger group. Therefore, the study of conformity is very important and should be subjected to further research. Practitioners and researchers in behavior and behavioral change fields should have a close relationship if they need to better inform the public about the psychological processes in real-world decision-making. Recently, neuroscientific techniques used to examine the brain based on social influence have been developed. The technique is crucial in developing conformity models. In other words, the works presented by Asch and others are important in understanding the mechanisms that play in social conformity (Wei et al., 2019). The process can also be utilized to extend and validate the present theories of social conformity and understand how behaviors can change due to exposure to group judgment.
Proposed Experiment
Different shades of colors can be identified, which are often perceived by different people differently. Therefore, the proposed experiment aims at using one standard red color and four shades of red color which will be named differently in line with Asch's line task to study social conformity. A total of 60 students will be randomly selected and exposed to the experiment. The majority group will consist of 35 students, while the minority group will consist of 25 students. First, they will be exposed to the standard red color for some time before introducing the other four shades. Then, a minority participant will be subjected to the four shades of red together with five majority participants. The minority participants will be asked to identify the shades in a total of 20 trials to see if they change their minds to conform to the majority. A second experiment will take place after one hour, in which the same procedure will be repeated with the same standard red color and the four shades named differently.
In conclusion, Solomon Asch conducted a social conformity theory to determine whether individuals are swayed by group pressure to conform to the majority. People tend to adopt conformity tendencies almost every day in their lives. The available studies on the topic seem to support Asch's position that the majority group may pressure the minority to conform to their stand. The study of social conformity is crucial in understanding the dynamics of behavior change amidst social pressure. Therefore, the proposed experiment will be crucial in contributing to the topic by adding more literature and validating the existing theories and models.
References
Heim, A. S. (2020). Asch and AI: Conformity to Non-Human Intelligence. https://trace.tennessee.edu/utk_gradthes/5839
Mori, K., & Arai, M. (2010). No need to fake it: Reproduction of the Asch experiment without confederates. International Journal of Psychology, 45(5), 390-397.
Sun, S., & Yu, R. (2016). Social conformity persists at least one day in 6-year-old children. Scientific reports, 6(1), 1-9.
Wei, Z., Zhao, Z., & Zheng, Y. (2019). Following the majority: Social influence in trusting behavior. Frontiers in Neuroscience, 89.
Grab the best

Academic Assistance

with just one click
Our team of

experienced writers

FREE

samples of completed work
Our custom academic writing service has a library of past work done. Browse our library of samples
View all samples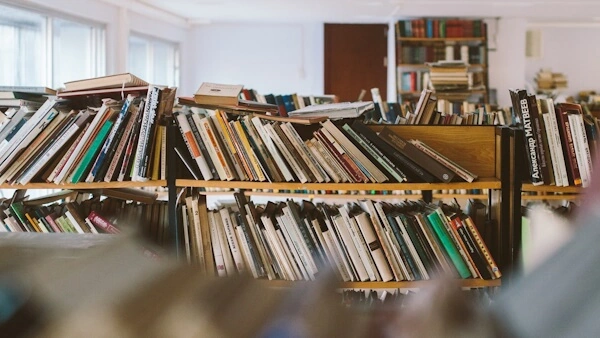 Find the right expert among 500+

We hire Gradewriters writers from different fields, thoroughly check their credentials, and put them through trials.

View all writers
Tough Essay Due? Hire Tough Essay Writers!
We have subject matter experts ready 24/7 to tackle your specific tasks and deliver them ON TIME, ready to hand in. Our writers have advanced degrees, and they know exactly what's required to get you the best possible grade.
Find the right expert among 500+
We hire Gradewriters writers from different fields, thoroughly check their credentials, and put them through trials.
View all writers