State of Massachusetts Victims Rights Bill
Question
Find your state's list of victims' rights. You should be able to locate them by entering into the search bar of your web browser the name of your state followed by "victims' bill of rights." For example, to find victims' rights for the state of New Hampshire, you would enter "New Hampshire victims' bill of rights." (If you are having trouble finding your state's list of victims' rights, you may use this information for the state of Michigan.)
In a 350- to 500-word journal entry, briefly address each of the following:

How did victims' rights evolve?
What were the key social movements of the 1960s and 1970s that impacted victims' rights?
What are the victims' rights that are common across all states?
Consider your state's victims' bill of rights. How are victims' rights today effective or not effective at protecting victims from further harm and providing them with restitution? Provide one example and support your response with appropriate resources.
Top level essay Service
Our professional unemployed professors are waiting for your signal to offer you the best academic writing service you so deserve.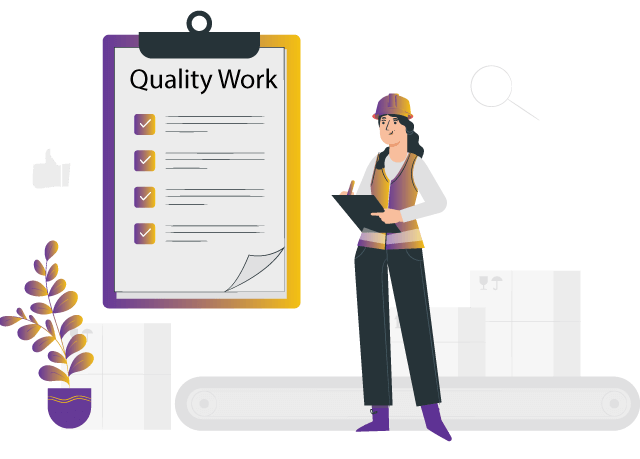 Solution
State of Massachusetts Victims Rights Bill
The rights of crime victims have evolved over time to become more comprehensive and better safeguard people from additional injury. The 1960s and 1970s witnessed the birth of several important social movements, including the Civil Rights Movement and the Women's Liberation Movement, which sparked increased awareness of individuals who had previously been ignored (Mass.gov, n.d.). States responded by enacting victims' rights legislation that guaranteed specific rights, such as the right to be informed of an offender's release from jail. Today, all states have victims' rights legislation on the books, although the provisions differ from state to state.
The movement of women, the anti-war movement and the civil rights movement are all major social movements of the 1960-1970s that had an influence on the rights of victims. The movement for women's rights movement highlighted the problem of domestic abuse and sexual assault, while the civil rights movement focused on race-based discrimination in the criminal justice system (Andrews, 1997). The anti-war movement raised awareness of post-traumatic stress disorder (PTSD) and the importance of victim services. All of these efforts have helped to bring awareness to victim's rights and push for improvements in the systems of criminal justice. The women's movement, for example, Violence Against Women Act (VAWA) of 1994, provided new security to sexually and domestically abused women. The Victims' Rights and Restitution Act (VRRA) of 1996 gave new rights victims of crime and boosted fundings that were used to assist the victims, was a signinificant milestone in the Civil Rights Movement (Andrews, 1997). The anti-war backlash resulted in the passage of the Trauma Recovery Act (TRA) in 2000, which authorized much-needed financial support for mental health treatment.
The following are examples of the rights that all states guarantee to their crime victims: the right to be treated with respect, the right to be informed of court proceedings, the right to be present at court hearings, and the right to express one's side of a case (Mass.gov, n.d.). Victims have the opportunity meeting the defense team prior to appearing on trial, and in case they are not required in the for law enforcement reasons, they are given their belongings back as quickly as feasible. Massachusetts law allows victims to be alerted by their offender's supervising probation officer whenever the individual desires to modify their restitution order, as with any other condition of supervision (Mass.gov, n.d.). Finally, victims should know the right to know details surrounding their offenders' parole prospects and whether they are qualified for such information, as well as a right to receive further personal information of the offender, such as records for their crimes or compliance with court-imposed requirements.
The right of victims are effective for victim protection from further harm in several ways. The right to be informed prior if the offender is released from jail and the obligation to provide such notification are among others. This allows victims to take steps to protect themselves, such as changing their address or getting a restraining order. Additionally, victims have the right to request that their personal information be kept confidential, which can help protect them from harassment or retaliation. Finally, many states have victim compensation programs that can provide financial assistance to victims to help cover the costs of medical bills, lost wages, or counseling. The right to confidentiality is one example of how victims' rights prevent further abuse. Around the world, numerous nations have laws that guarantee individuals the right to ask that their personal information, such as home address and phone number, be kept private throughout the legal procedure. This might assist survivors of abuse by their perpetrator or his or her relatives and friends in avoiding future assaults.
While victims' rights are effective in protecting victims from further harm, they are not always effective in providing restitution. Reparations are the legal and administrative procedures by which a victim is compensated for the financial losses incurred due to the offense. In many circumstances, offenders are unable to pay restitution since they do not have the financial means or have been imprisoned (Andrews, 1997). Additionally, even when offenders are able to pay restitution, it can often take years for victims to receive compensation. As a result, many right of victims groups believe that more must be done to guarantee that victimized persons receive the compensation they are entitled to.
References
Andrews, K. T. (1997). The impacts of social movements on the political process: The civil rights movement and black electoral politics in Mississippi. American sociological review, 800-819.
Mass.gov. (n.d.). Victim Bill of Rights. Retrieved from Mass.gov: https://www.mass.gov/service-details/victim-bill-of-rights#:~:text=The%20Massachusetts%20Victim%20Bill%20of,in%20the%20criminal%20justice%20system.
Grab the best

Academic Assistance

with just one click
Our team of

experienced writers
FREE

samples of completed work
Our custom academic writing service has a library of past work done. Browse our library of samples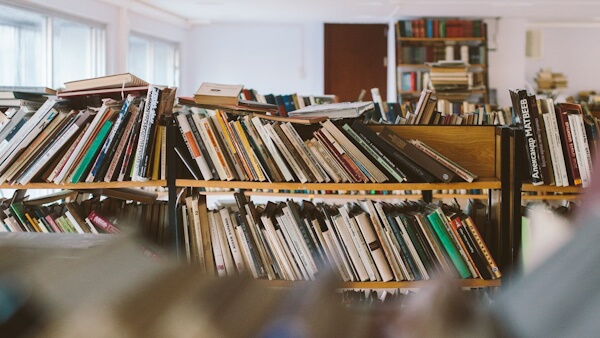 Find the right expert among 500+

We hire Gradewriters writers from different fields, thoroughly check their credentials, and put them through trials.

View all writers
Tough Essay Due? Hire Tough Essay Writers!
We have subject matter experts ready 24/7 to tackle your specific tasks and deliver them ON TIME, ready to hand in. Our writers have advanced degrees, and they know exactly what's required to get you the best possible grade.
Find the right expert among 500+
We hire Gradewriters writers from different fields, thoroughly check their credentials, and put them through trials.
View all writers