The Importance of US Army Futures Command In Enabling the Army to Defeat Its Peer, Advanced, and Persistent Challenges
Question
REVISION
Chicago style- Military Argumentative essay. Resources provided.
US ARMY COMMAND AND GENERAL STAFF COLLEGE
Advanced Distributed Learning (ADL)
C100: Foundations
C170 Argumentative Essay Instructions
1. TOPIC:
Does the US Army Futures Command enable the Army to defeat its peer, advanced, and persistent challenges?
2. REQUIREMENT:
a. View the following two videos for background and context:
1) "
TRADOC G2 Threats To 2030
" Ian Kersey, APAN Community, 21 October 2020 (5 minutes). Available:
https://www.youtube.com/watch?v=6tO3-uJK7h8
(accessed 27 October 2021).
2) "Check out the US Army Future Command's Future Operational Environment (FOE) Video!" Ian Kersey, APAN Community, 14 October 2020 (6 minutes). Available: https://community.apan.org/wg/tradoc-g2/mad-scientist/b/weblog/posts/check-out-the-u-s-army-future-command-s-future-operational-environment-foe-video (accessed 27 October 2021).
b. Write an argumentative essay IAW ST 22-2 that takes a clear position answering the question in paragraph 1. Support the position with a persuasive argument. Apply sound reasoning and support the points with properly cited facts. Use the articles as reference, provided separately: "A New Generation of Unrestricted Warfare," "Army Futures Command reflects on three years of modernization leadership," and "Getting Gerasimov Right." This assessment requires you to apply critical thinking skills and effective writing skills. Key elements will include an introductory paragraph, a main body, and a conclusion. The essay must include both citations and a bibliography. See ST 22-2 and use the Army writing style. If you find the three articles are not sufficient to support your argument for the C170A essay, you are permitted to use additional reliable sources for reference IAW ST 22-2, Appendix A.
c. Double-space the essay with one-inch margins all around (top, bottom, left, and right) in Arial font, size 12-pitch. Indent new paragraphs five spaces. The essay should be three-to-five typed pages, approximately 750 – 1,250 words. The pages used for the cover page, end notes, and bibliography do not count as pages against the page limit of the essay. Do not exceed five pages for the essay itself. Footnotes at the bottom of the page do add to the pages of the essay, so use end notes instead of footnotes if needed to avoid exceeding the five-page limit.
d. The paper should include the use of proper grammar, punctuation, and be free of errors. Use active voice and third person for academic writing. Write in complete sentences (subject, verb, complement) that communicate full thoughts, not in sentence fragments or bulletized information. Finally, organize the sentences to construct a coherent argument clearly supporting the essay's thesis.
e. Always cite the sources used in writing the paper. This includes direct quotations, paraphrases, and summaries of the assigned readings, doctrinal references, videos, or any outside sources. If something is not an original thought, a reliable, scholarly source must be cited as a reference using either footnotes or endnotes IAW ST 22-2, the Turabian style of documentation. Do not use parenthetical citations.
3. REFERENCES:
AR 25-50, Preparing and Managing Correspondence (17 May 2013).
Student Text 22-2, Writing and Speaking Skills for Army Leaders (01 January 2020).
A Manual for Writers of Research Papers, Theses, and Dissertation: Chicago Style for Students and Researchers (8th edition).
Lesson materials for C171 Effective Writing and C172 Writing Workshops.
Top level essay Service
Our professional unemployed professors are waiting for your signal to offer you the best academic writing service you so deserve.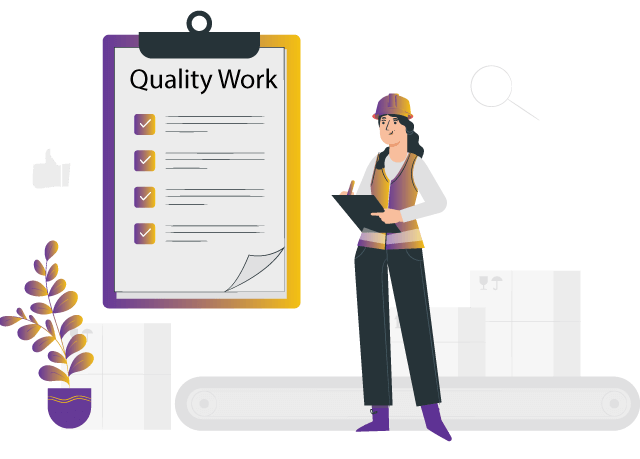 Solution
Warfare has changed and was predicted by principal military officers from the past, which has come to pass. In contemporary society, war has moved from fighting over land and sea to including other aspects such as space, information, cyberspace, and other human-centered threats such as biochemical weapons. Furthermore, the peers, advanced, and persistent challenges faced by the US military, such as advancement in military strength and equipment from countries such as North Korea and China, have also necessitated the better preparedness of the US is preparing its army to defeat the competitors. The US Army Futures Command is a research and development organization focusing on developing new technologies, methods, and architectures to improve the army's capabilities. The US Army Futures Command (USAFC) was created in February 2016 through a directive from then-Secretary of Defense Ash Carter.[1] The new organization is responsible for helping the US Army develop and implement strategies that enable it to defeat its peer and advanced and persistent challenges in the future operating environment. This paper discusses the organization's main purpose in ensuring that the army has all the necessary tools to win future battles. The Futures Command is designed to be more agile than traditional commands by operating across domains or areas of focus. As a result, the command will be able to innovate faster than other organizations and adapt to changing situations faster than traditional organizations.
Firstly, warfare is changing from military combat into non-military and non-state approaches. Initially, war conflict was mainly through deploying the military and forcing the target forces and government to give in to the aggressor's demands. However, in the recent past, this has changed substantially. Governments such as the US use non-military approaches such as sanctions and forcing regime changes using non-military strategies to create an outcome of a friendly government that protects the interest of Americans.[2] The hybrid war includes using informational strategies such as propaganda through national news channels like CNN, which tend to discredit a government.
The Application of Technology
The AFC has been created as a way for the US Army to enhance its capabilities by using technology and other forms of information they can use. The AFC applies diverse techniques to gather data from various social media and news outlets. The AFC also uses different methods, such as games and simulations, which help them understand how their decision would affect the outcome of it. The AFC aims to enhance the ability of the US Army through training and simulation so that it can be able to make better decisions when faced with any situation or challenge.[3] They also want to improve their ability through training and simulation through different scenarios, allowing them to practice before going into real-life situations where they will face challenges or threats from other countries or organizations.
Low-Level Bureaucracy
The US Army Futures Command was established to be a "fast-moving" organization with a low level of bureaucracy, lacking in many other military branches. The main goal of this new organization is to ensure that its members can develop new technologies and weapons quickly enough so that the military can use them at large. In addition, it aims to provide training for soldiers interested in learning about new technology and how it can be used in combat situations. One way that this new command can help defeat its peer challenges is by providing training for soldiers on how to use their weapons more efficiently than their peers do today.[4] For example, if a soldier knows how to operate his weapon more effectively, he will be able to take out more targets more quickly than if he does not know how to operate it properly. Lastly, the USAFC has several programs designed to identify potential problems before they become real issues facing troops in combat situations. One such program is called "Future Force Development," which has been used by US Army soldiers since 2003, when it was first introduced at Fort Bliss, Texas.[5] This program helps soldiers understand how new technologies will affect their jobs and provides them with an opportunity to try out new equipment.
Conclusively, this paper has discussed the US Army Futures Command as a news organization created to address future challenges. Indeed, the US Army Futures Command enables the army to defeat its peer with advanced and persistent challenges. The US Army Futures Command is a strategic command in the US Army responsible for planning and executing future operations, integrating military capabilities with partners from other nations and organizations, developing new technologies for future combat systems, and managing the sustainment of those systems. The command works closely with other US government agencies, universities, industry partners, non-profit organizations, and foreign militaries to develop new technologies that can revolutionize how the United States fights warfare across multiple domains (land, sea, and air). Experts recommend that more extensive research and investment be made in high-tech equipment, weaponry, installation of modern technologies, equipment, and structures as part of the modernization of the military, and collaborations for critical developments of the Army Futures Command in the advancement of the US army. That would aid in leveraging it to defeat the future peers, advanced, and persistent challenges it faces.
Bibliography
Barno, David, and Nora Bensahel. 2016. A New Generation of Unrestricted Warfare. April 19. Accessed July 10, 2022. https://warontherocks.com/2016/04/a-new-generation-of-unrestricted-warfare/.
Bartles, Charles K. 2016. Getting Gerasimov Right: Military Review. January. Accessed July 10, 2022. https://community.apan.org/cfs-file/__key/docpreview-s/00-00-00-11-18/20151229-Bartles-_2D00_-Getting-Gerasimov-Right.pdf.
Thompson, Maureena. 2021. Army Futures Command reflects on three years of modernization leadership. August 25. Accessed July 2, 2022. https://www.army.mil/article/249693/army_futures_command_reflects_on_three_years_of_modernization_leadership.
---
Grab the best

Academic Assistance

with just one click
Our team of

experienced writers
FREE

samples of completed work
Our custom academic writing service has a library of past work done. Browse our library of samples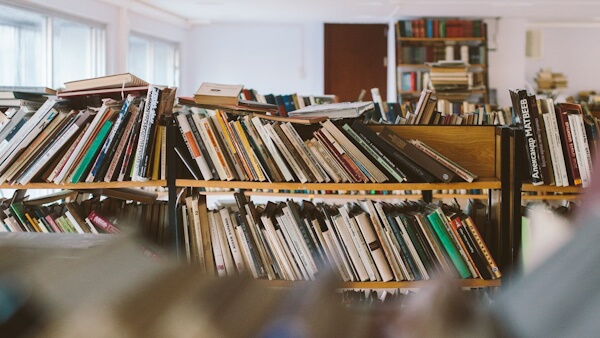 Find the right expert among 500+

We hire Gradewriters writers from different fields, thoroughly check their credentials, and put them through trials.

View all writers
Tough Essay Due? Hire Tough Essay Writers!
We have subject matter experts ready 24/7 to tackle your specific tasks and deliver them ON TIME, ready to hand in. Our writers have advanced degrees, and they know exactly what's required to get you the best possible grade.
Find the right expert among 500+
We hire Gradewriters writers from different fields, thoroughly check their credentials, and put them through trials.
View all writers