TCNS Clothing Company Limited
Question
I need 5 pages in 12 point font please use as many sources as you find necessary. the case study and instructions are linked. please use at least 4 sources.
Top level essay Service
Our professional unemployed professors are waiting for your signal to offer you the best academic writing service you so deserve.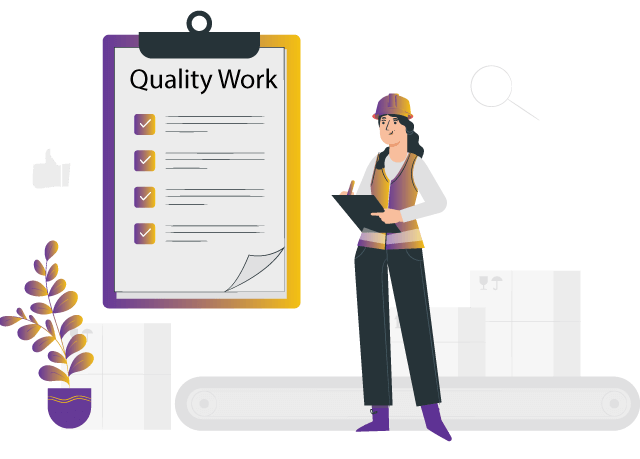 Solution
TCNS Clothing Company Limited
Company's Background
TCNS Clothing Company Limited is India's leading women's branded Apparel Company, with Anant Daga as the Chief Executive Officer. When India opened its economy, the Pasricha brothers, Arvinder Singh and Onkar Singh, export experts, recognized an opening in the Indian market and took advantage. The brothers then decide to enter the domestic market. The company's name originates from the brother's grandfather (Trilok Chand) and their father (Narender Singh). The company first launched the W brand in a middle-class market in New Delhi with a 3000 square-feet store that exclusively showcased Indian ethnic wear (Puri et al., 2018). However, the store closed down upon realizing that the enormous size intimidated most women as they assumed it was too expensive. One of the brothers, Onkar, stated that women would look at the store from outside and walk away concluding that it was pricey. So, the brothers decided to open a smaller store (600-1000 square feet) in the same market, and business was better to rectify this issue. Being fast learners, the brothers mastered their customer's psychology. With its four brands: Weve, W, Wishful, and Aurelia, the company became the first apparel company to earn 11.5 billion rupees. TCNS was ranked as the leading apparel company in 2018 by Technopak (Standard, n.d.). The company sells its products across India and through multiple distribution channels.
The W brand, TCNS's main brand, was worth 2970 billion rupees which led to the company's achievement. The Delhi-based store owned the W brand. In 2008, brand W was available in thirty stores, and by 2017 the stores had grown to 250 (Puri et al., 2018). The early success of brand W was due to its key characteristic of being an innovative styling. Indian women were increasingly venturing into formal workplaces, which created a larger market for the brand.
Moreover, no other major brand offered competitive products that combined approach, pricing, and targeted clientele. W altered its brand positioning to focus on fusion wear for Indian women in order to keep up with fashion trends. W created a product combination that would be both ethnic and western in response to the customer's demands. Brand W accessorized by adding jewelry, bags, and footwear. The brand offered a complete wardrobe solution that catered to customers' different moods. Furthermore, to be the best fusion-wear, it introduced five fresh collections every year.
Problems Faced by Brand W And Its Leadership
Triggered by the technological and lifestyle changes, consumers in India became demanding and valued conscious. Fast internet connections led to a surge in online shopping. TCNS had been in the business for years, and acquiring customers was no longer more important than retaining them. To retain customers, benefits and engagements such as loyalty programs were essential. Nevertheless, W had not been proactive enough to create loyalty programs, and most customers who enquired about the programs were disappointed by the response. Daga, the CEO, did not want W's strategy to be one of the discounts, which ended up not catering to W's loyal customers. Retail employees also felt the need for a loyalty program, and the customers wanted a long-term relationship with the brand, but there was no response by management.
The Omni-Channel Strategy
W has expanded its online presence by establishing a website and internet marketplaces, following the trend among modern Indian women. W operated in a changing industry, where retail behemoths and internet businesses struggled with returns. After determining that adding platforms wouldn't be enough, the company decided to go all out on omnichannel sales. After evaluating its retail strategy, the firm determined that improving customer experience, corporate performance, loyalty, and retail revenue was necessary. This strategy is the best for brand W since it coordinates all the channels to work together. When using the Omni-channel, there is the convergence of in-store and digital shopping experiences since the strategy is not only limited to online experiences alone. The most important aspect is integrating store operations and creating a unified entity with different interaction options (Indeed editorial team, 2021). Omni-channel also enhances the ability to collect consumer data which helps the brand provide customers with a better-personalized experience. In addition, retailers can improve their services by collecting data on customer engagement and improving the areas that seem to be lagging.
Omni-channels integrate the channels of a business; that is, store, mobile and online. Using this strategy for brand W will enhance customer satisfaction since consumers have the freedom to shop online or in physical stores. Unlike online stores, physical stores are greatly affected by the opening hours and location. Therefore, when using the Omni-channel, customers have access to the store at any time since they can always shop online even when the physical store is closed. In addition, the advancement in technology has greatly enhanced these online services, such as chatbots used by most online platforms to respond to customers. Orders are taken through the system and payments made, and once the physical shop opens up, the clients can pick up their items, saving time and reducing congestion in shops. W would have to re-examine its pricing, segments, strategy, and go-to-market channels to move to an omnichannel strategy. The brand will also have to rework its promotional marketing outreach programs.
Critical Digital and Technical Capabilities
Adapting the Omni-channel strategy brings in the need to reach customers adequately. With the rapid advancement in technology and accelerated digitalization, there is a need to ensure that a few capabilities are met to improve the customers' experience. Marketing strategy is one component of ensuring a better digital experience for customers. In a competitive digital era, changing the marketing approach is necessary to engage with clients (Tim, 2021). W, for example, may utilize technologies such as VR (a digital agency that sends branded presents to clients) to bring the in-store experience closer to consumers. This market strategy would help retain customers and even attract more customers. So, for brand W to have a truly Omni-channel strategy, it should consider leveraging both digital and physical channels for its marketing efforts.
The content strategy is another consideration that W should consider. Recently, people consume a lot of content online, for example, video content or audio content. Contents such as audio are very easy to send and can be used to advertise or notify customers about the available products. Infographics can also be used to deliver high amounts of condensed information in a visually attractive package. Furthermore, user and customer experience are crucial when adopting an Omni-channel strategy. To ensure that all users have a great experience, the company's content should be inclusive of and accessible to everyone. A human-centered approach design (Tim, 2021) can be employed, guided by the customer information collected online.
Moreover, brand W also needs to consider technical capabilities such as analytical and technical skills. Using innovative IT and handling large amounts of heterogeneous data is crucial in Omni-channel retail environments (Hosseini et al., 2017). Therefore, employees must master software tools and the technologies relevant to Omni-channel retail. Additionally, employees need knowledge in data analytics to ensure the safety of customer information; they also need to learn about privacy and security. Management of Omni-channel technology and infrastructure is also a critical technical capability. Retailers must be able to manage a portfolio of heterogeneous technologies, including traditional and emerging technologies, such as delivery technology, in-store technology, or communication technology (Hosseini et al., 2017). These technologies help in performing different functions. For example, in-store technology helps in providing additional information to seamlessly purchase products in the online shop and reduce idle time. The delivery technology facilitates timely deliveries, while the communication technology ensures continuous communication between customers and retailers. Therefore, retailers must be able to operate an appropriate Omni-channel infrastructure that allows for capitalizing on these technologies and their interplay.
Recommendations
Technological advancement has caused digital acceleration, and most people rely on online platforms. According to Puri (2018), going from an offline-dominant to an Omni-channel strategy was likely to pose many challenges for W; for instance, stiff competition from online aggregators and e-commerce platforms with private labels. According to a study by (Cao, 2019), retail businesses can adopt the Omni-channel strategy using the perspective of retail business model innovation to build the analytical framework. Retailers follow a stage-of-adoption model to implement their Omni-channel strategy. The whole process aims at providing benefits to both consumers and the firm. In addition, (Cao, 2019) retailers should first adopt a cross-channel integration strategy and follow a four-stage adoption model to move to an Omni-channel strategy.
The four-stage model includes the silo model, which involves selling goods and services through more than one channel while operating this channel independently. The second stage is the multi-channel minimal integration, where they optimize established channels collaboratively, focusing on activities linked to marketing communication with customers. The third stage, multi-channel moderate integrations, where they optimize established channels collaboratively, focusing on activities linked to consumer transactions. The fourth stage is multi-channel full integrations, where they focus on activities linked to consumers' seamless shopping experience as they optimize established channels collaboratively. Moving stage by stage ensures that consumers have a seamless shopping experience and allows W to create synergy across channels.
References
Cao, L. (2019). Implementation of omnichannel strategy in the US retail: evolutionary approach. In Exploring omnichannel retailing (pp. 47-69). Springer, Cham.
Hosseini, S., Röglinger, M., & Schmied, F. (2017, December). Omni-Channel Retail Capabilities:An Information Systems Perspective. Kernkompetenzzentrum Finanz- & Informationsmanagement. https://www.fim-rc.de/Paperbibliothek/Veroeffentlicht/683/wi-683.pdf
Indeed editorial team. (2021, April 10). What is Omnichannel in retail? (Definition and how it works). Indeed Career Guide. https://www.indeed.com/career-advice/career-development/omnichannel
Kim. (2021). Digital strategy for omnichannel digital experiences. Agiledrop • Your trusted PHP and JavaScript developers. https://www.agiledrop.com/blog/digital-strategy-omnichannel-digital-experiences
Mathew, J., Dey, B., & Puri, S. (2018). Brand W: Strategizing for Omni-Channel retail. Ivey Publishing.
Standard, B. (n.d.). TCNS Clothing Co. Company history - Business standard news | Page 1. Business News, Finance News, India News, BSE/NSE News, Stock Markets News, Sensex NIFTY, Budget 2022. https://www.business-standard.com/company/tcns-clothing-co-68851/information/company-history
Grab the best

Academic Assistance

with just one click
Our team of

experienced writers
FREE

samples of completed work
Our custom academic writing service has a library of past work done. Browse our library of samples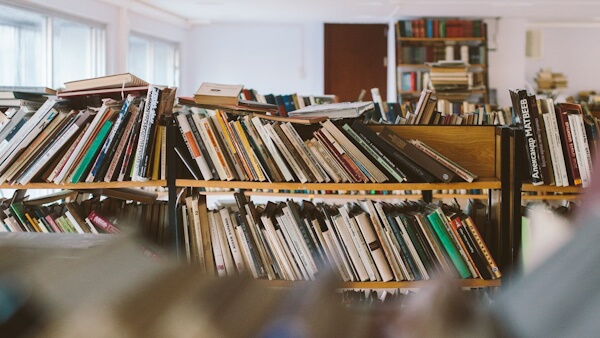 Find the right expert among 500+

We hire Gradewriters writers from different fields, thoroughly check their credentials, and put them through trials.

View all writers
Tough Essay Due? Hire Tough Essay Writers!
We have subject matter experts ready 24/7 to tackle your specific tasks and deliver them ON TIME, ready to hand in. Our writers have advanced degrees, and they know exactly what's required to get you the best possible grade.
Find the right expert among 500+
We hire Gradewriters writers from different fields, thoroughly check their credentials, and put them through trials.
View all writers