Article Review Assignment
Question
For this assignment, analyze the following article found in the Business Source Complete database in the Waldorf Online
Library:
Ogbonna, E., & Harris, L. C. (2001). The founder's legacy: Hangover or inheritance? British Journal of Management, 12(1),
13–31. http://libraryresources.waldorf.edu/login?url=http://search.ebscohost.com/login.aspx?
direct=true&db=bth&AN=4731283&site=ehost-live&scope=site
Write a review that is a minimum of three pages in length of the article listed above. Include the following elements in your
article review:
an introduction to the overarching topic of the article,
the authors' main points,
the authors' supporting evidence for each main point,
your analysis of how the article relates to this course's content (attached document) and how it applies to real-world situations,
your critical evaluation of the main points and supporting evidence presented in this article (your evaluation should
demonstrate critical thinking to inform and substantiate your opinion), and
a conclusion.
Adhere to APA Style when constructing this assignment, including in-text citations and references for all three required sources that are
used. Please note that no abstract is needed.

Top level essay Service
Our professional unemployed professors are waiting for your signal to offer you the best academic writing service you so deserve.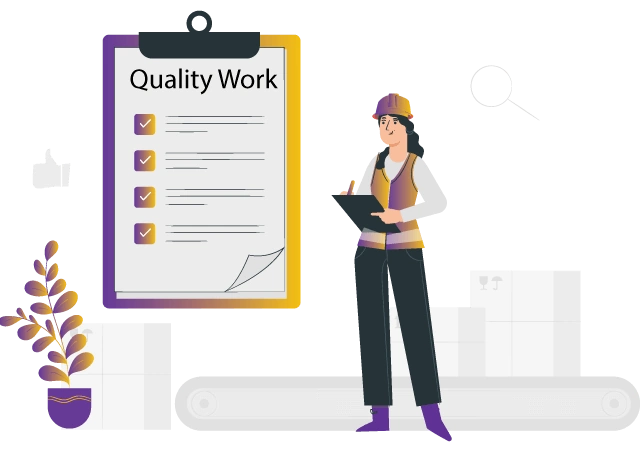 Solution
Article Review
From the analysis of the article, it is clear that its main aim is to delve into the 'Legacy of organizational founders' and give an overview of whether or not a founder's strategic objectives, goals, and mission can still influence present organizations' goals and strategies (Ogbonna & Harris, 2001). What seems to be more important is that the article study has used a case study approach to conduct an extensive analysis of two cases which, in the end, leads to the conclusion that when the founder has established a solid organizational culture, its present 'strategic legacy' can one be classified as an inheritance based on the original strategy flexibility (Boeker, 2016). More importantly, having analyzed the article effectively, it is clear that it seeks to respond to the view on whether or not the founder's strategic legacy leads to the organization's present-day poor or good performance.
Main Points and Supporting Evidence
In the article, there have been the most significant points that article research has tried to put across to explain the aspect of organizational success. For instance, one of the significant points the research has made is that founder of the organization are driven by their entrepreneurial spirit, which always makes them actualize their dreams by starting up organizations. Most strategies that drive an organization at the beginning usually reflect the founders' beliefs and commitment (Ogbonna & Harris, 2001). For example, Jeff Bezos, a successful CEO, established Amazon by focusing on the strategy that explains that for entrepreneurs to succeed, they need to determine what they are good at and seek out a segment of the market that needs that skill. It is clear that because of the founders of many organizations, they have been able to create a vision that leads to an organizational culture within which the company vision is nurtured comfortably. Another essential point is commitment and strategic inertia, which the article has articulated by indicating that even though the founders of the company have a commitment to certain initially outlined strategies, maintaining those strategies by present decision makers depends on 'forces of stress and inertia.' This means that it depends on the company's progress in the market because that helps to determine what it needs to achieve at long last. More importantly, the fact indicates that several opportunities and drawbacks influence subsequent strategic actions within the organization.
Analysis
Having delved deeply into the article, there is one crucial aspect it has been able to bring out. The article has been able to show the reason business strategy is fundamental to the success of any organization. It has shown that business strategy needs to be applicable for quite some time. Thus, the organization founder needs to consider all aspects of all aspects of business, both short and long term, so that when developing a strategy (Ogbonna & Harris, 2001). The aspects indicated in the article are essential because they are applicable in various situations in the real world. For instance, most businesses in the current market fail because they change their initial strategies put in place by the founder without consultation, thus changing the future organization direction (Boeker, 2016). Even though the current decisions that most organization managers make can be successful, most tend to fail because of failure to evaluate and understand the founders of the organization's initial strategic direction.
Critical Evaluation
In my view of the article, it is true that the organization founder's initial personal commitment and beliefs help to set the overall organization philosophy, strategy, and culture upon which functional areas of the company are to be developed. Given the fact that it is vital to consider the contribution of the founders' strategic inertia and its contribution to future organizational success, there is a need to look at prevailing business conditions because some strategies that were established by the company, for instance, two decades back, cannot be functional at the current competitive market. This indicates that using these old strategies within the current organizational environment may not bear the same results they yielded twenty when the company was founded (Tucci & Roy, 2022). For that reason, it is essential for the continuous organization environmental analysis by the company's decision-makers as that will enable them to edit and modify the initial strategy based on the current situation to change their tactics in some extreme situations. In addition, doing that helps to give current organization managers a clear picture of what they have to work with and what needs to be addressed to ensure the organization remains successful.
Conclusion
In conclusion, it has been indicated that the essential aspect of organization strategy needs to be accompanied by a change in culture and structure of the organization so that it can submit results that it intended. This implies that any modification of the organization founder's previous strategy needs to be followed by a modification in organization tactics and, to a certain extent, the internal environment because the new strategy initiated by an organization cannot work in an old setting. Therefore, the fundamental fact is that an evaluation of the company strategy needs to be partnered with an evaluation of the whole philosophy of the organization.
References
Ogbonna, E., & Harris, L. C. (2001). The founder's legacy: Hangover or inheritance? British Journal of Management, 12(1), 13-31.
Boeker, W. (2016). Strategic change: The effects of founding and history. Academy of Management journal, 32(3), 489-515.
Tucci, L., & Roy, M. (2022, July 15). What is Strategic Management, and why is it important? Retrieved July 24, 2022, from https://www.techtarget.com/searchcio/definition/strategic-management
Grab the best

Academic Assistance

with just one click
Our team of

experienced writers

FREE

samples of completed work
Our custom academic writing service has a library of past work done. Browse our library of samples
View all samples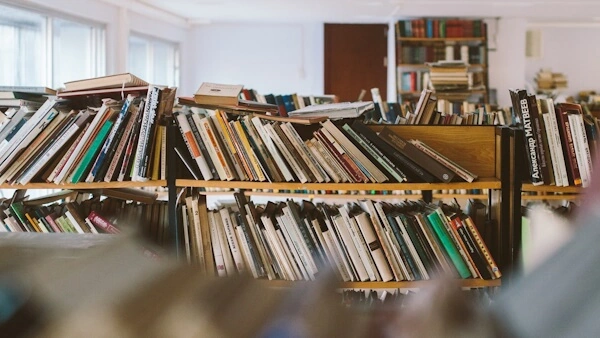 Find the right expert among 500+

We hire Gradewriters writers from different fields, thoroughly check their credentials, and put them through trials.

View all writers
Tough Essay Due? Hire Tough Essay Writers!
We have subject matter experts ready 24/7 to tackle your specific tasks and deliver them ON TIME, ready to hand in. Our writers have advanced degrees, and they know exactly what's required to get you the best possible grade.
Find the right expert among 500+
We hire Gradewriters writers from different fields, thoroughly check their credentials, and put them through trials.
View all writers