Company Involvement in Political Issues
Question
For this assignment, search YouTube and select a video from an organization that discusses their stance on a political issue such as immigration (e.g., Starbucks statement about hiring 10,000 refugees, Budweiser commercial from 2017 Super Bowl on immigration). In 500-750 words, complete the following:
Describe how the messaging in the video reflects the culture of the organization.
Assess the effectiveness of the advertisement.
Construct arguments to support your position on the effectiveness of the advertisement.
Discuss the benefits and drawbacks to organizations making public comments on social and political issues.
Prepare this assignment according to the guidelines found in the APA Style Guide, located in the Student Success Center. An abstract is not required.
This assignment uses a rubric. Please review the rubric prior to beginning the assignment to become familiar with the expectations for successful completion.
A link to the LopesWrite technical support articles is located in Class Resources if you need assistance.
Top level essay Service
Our professional unemployed professors are waiting for your signal to offer you the best academic writing service you so deserve.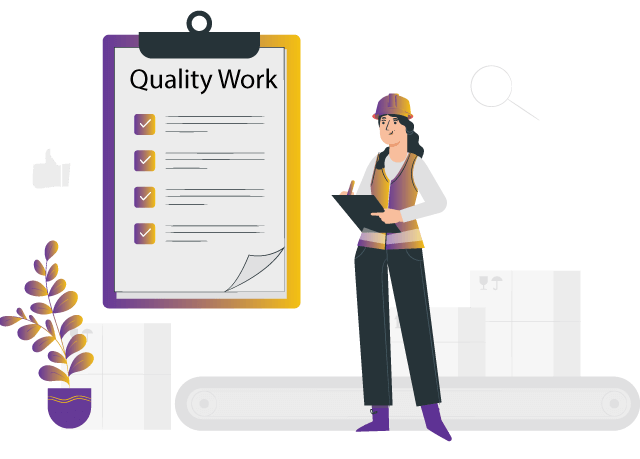 Solution
Company Involvement in Political Issues
Companies are among the most significant opinion shapers in the United States. Corporate interests shape how news is transmitted, which products we use, and even which people take elective posts and make legislative decisions through lobbying and campaign funding. However, until recently, most companies have shunned taking a public stand for or against specific political issues. This recent shift towards vocal support or opposition to political positions comes from a change in customers' expectations. Advocacy groups can force companies to take customer views more seriously than before. Even though most company leaders would instead not take political stands, company involvement in political issues is suitable for American culture. It forces leaders to listen to the people, act sustainably to align with public stances, and hasten legislative action on pressing issues.
Coca Cola CEO and Chairman went on live television and released a statement on how the company was against Georgia's Voting Bill. This statement came after weeks of pressure from the public, demanding that the company make a stand against it. The company has not had a negative response from anti-racist groups in the past, with its main competitor, Pepsi, often receiving negative feedback due to media blunders related to the subject. For instance, Pepsi's advertisement featuring Kendall Jenner in 2017 elicited protests after African Americans and anti-racism activists argued that it downplayed violence between law enforcement authorities and people of color (Davis, 2020). Coca-Cola has been more successful in portraying a united front to its viewers regarding racial justice by staying away from controversial representations of the race (Casaqui & de Oliveira, 2020). However, the CEO's response on live television went against the company culture of appearing more thoughtful in its expressed political stances and showed a lapse in judgment, considering this track record of tactful navigation of racial issues.
The company's statement through the CEO was ineffective because it was not aligned with company values, was not well articulated, and was viewed as a reaction to external pressure rather than a product of company beliefs. The YouTube video and online feedback comments demonstrate that most people did not respond positively to the statement. First, its late release suggested the company did not care about voter suppression as much as it was about its profits. The argument made by the CEO that they were working behind the scenes to resolve concerns damages the company's reputation because it suggests that the company's financial power is inadequate to influence policy decisions in its home state. The statement also appeared rushed as its text was not aligned with the company's track record and known values. For instance, the company's shareholder meeting is known to require identification card verification. Therefore, arguing against the strict requirement for identification verification in the bill appeared hypocritical (Evans et al., 2017). The CEO also appeared less knowledgeable about the subject than he was expected to be. He hesitated to highlight specific clauses of the bill his company was uncomfortable with, showing that he was unprepared for the interview.
Coca-Cola's choices of a delayed spoken statement on live television, with an unprepared messenger, made the message less effective than it would have been with better coordination. First, the company should have spoken up sooner to demonstrate the authenticity of the concerns they expressed. Second, the company would have prepared and released a written statement or coached a spokesperson to transit their views exactly. This approach would have demonstrated the company's unified stance on the subject and prevented the CEO from missing some talking points under pressure from a reporter. As executed, it appeared that the CEO was unprepared for the questions, and his inarticulate responses adversely affected mass appraisal of the statement. Third, the company's decision to attack the bill without specific arguments for the overall advantage of the consumer and instead relying on similar arguments to those advanced by Democrats made its statement unlikely to resonate with its entire consumer base. Microsoft's example demonstrated how to draw attention to the discriminatory nature of the bill without adopting a race-based argument. These possible tweaks to the statement's text and its execution demonstrate why it was ineffective and what companies can adopt to get a better public response to political stands they take on various issues.
Corporations should make their political stances public more. This public admission of political ideals would enhance democracy by introducing transparency into their lobbying activities. Current revelations about lobbying expenditure do not indicate what causes the corporations to lobby for or against. This lack of transparency enables companies to act with impunity in their lobbying activities and to act unethically in their push of political aspirants and interests. This allowance for greater political involvement may be viewed to give too much power to corporations. However, the earlier noted consumer interest in company positions means that the consumers can pressure companies to act in the interests of the public. The focus on profit is often derided as a negative quality of corporate structures. However, with active consumer pressure on companies, this feature can hold companies and their leaders accountable and enhance democracy by making corporations proxies for the people.
References
Casaqui, V., & de Oliveira, A. L. (2020). Coke and America. In Decoding Coca-Cola (pp. 172-183). Routledge.
Davis, J. F. (2020). Representation matters: an illustrated history of race and ethnicity in advertising. Advertising & Society Quarterly, 21(3). https://doi.org/10.1353/asr.2021.0002
Evans, D., Welch, D., & Swaffield, J. (2017). Constructing and mobilizing 'the consumer': Responsibility, consumption and the politics of sustainability. Environment and Planning A, 49(6), 1396-1412.
Grab the best

Academic Assistance

with just one click
Our team of

experienced writers
FREE

samples of completed work
Our custom academic writing service has a library of past work done. Browse our library of samples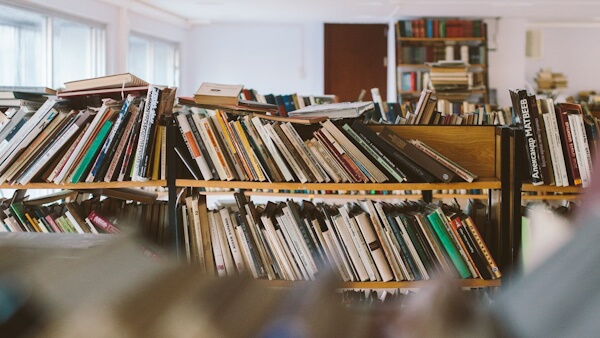 Find the right expert among 500+

We hire Gradewriters writers from different fields, thoroughly check their credentials, and put them through trials.

View all writers
Tough Essay Due? Hire Tough Essay Writers!
We have subject matter experts ready 24/7 to tackle your specific tasks and deliver them ON TIME, ready to hand in. Our writers have advanced degrees, and they know exactly what's required to get you the best possible grade.
Find the right expert among 500+
We hire Gradewriters writers from different fields, thoroughly check their credentials, and put them through trials.
View all writers