State and Federal Law Assignment
Question
Discussion - Corporate Product Liability - Unusual Cases
Directions
1. Read the cases below:
Cigarettes- Bullock v. Phillip Morris, U.S.A. Inc. See http://www.morelaw.com/verdicts/case.asp?n=B164398,+B169083&s=CA&d=31442 (Open in new window).
School Shootings and Strict Liability- James v. Meow Media, inc. 300 F.3d.683 (5th Cir. 202) or Sanders v. Acclaim Entertainment, Inc., 188 F.Supp.2d 1264 (D.Colo. 2002) .
2. In your response address the fact, legal issue, and holding of the court. Do you agree with the court's holding?
State and Federal Government Regulations
Directions:
1. Look at the daily newspaper, use the internet to look up legal cases or refer to your text book as a resource to provide at least one example of an area pertaining to business that the State and Federal government both regulate.
2. Stated differently, give us an example of a subject area where there are federal laws or regulations as well as state laws and regulations. In the law we call this concurrent jurisdiction between federal and state governments. For example, look at the employment law area.
Ethics in Business
Directions:
1. View the video https://www.learner.org/series/ethics-in-america-ii/risk-reward-responsibility-ethics-in-business/Links to an external site.
2. According to the video, if you are a board member of a corporation, who do you owe your loyalty to? Please respond to one of the following questions:
Is there a difference between the company, the shareholders, or to society at large?
As business executives, can you engage in actions that are not illegal and that might help the company but you are personally offended by on moral grounds?
Do you find a difference between the two or three different scenarios presented in terms of how you would react? Why?
Corporate Freedom of Speech Religion
Purpose:
The United States Supreme Court recently reversed two precedents regarding the First Amendment rights of corporations. A bitterly divided Court held that the government may not ban political spending by corporations in candidate elections. The Court also rules in an important health insurance case dealing with the religion freedom of cooperation.
Follow the directions below to complete this assignment. I am interested in your reaction to this ruling from a legal and personal point of view. A short statement will be sufficient.
Directions:
1. Read the article by Liptak, Adam "Justices, 5-4, Reject Corporate Spending Limit" N.Y. Times. 22 Jan. 2010. at http://www.nytimes.com/2010/01/22/us/politics/22scotus.htmlLinks to an external site.
2. Read HOBBY LOBBY STORES, INC., ET AL v. KATHLEEN SEBELIUS, SECRETARY OF HEALTH AND HUMAN SERVICES, ET AL http://www.supremecourt.gov/opinions/12pdf/12a644_k53l.pdfLinks to an external site.
3. Read one commentator's analysis there are many on these topic: Legal Analysis of the Supreme Court Ruling on Hobby Lobby-an interesting power pointLinks to an external site.
4. Read both the majority decision and the decisions by those Justices who did not agree and dissented from Supreme Court's ruling and the Dissents from http://www.law.cornell.edu/supct/html/08-205.ZS.htmlLinks to an external site.
5. Go to the Discussion Board forum "Corporate Freedom of Speech and Religion" and discuss the following issues:
Do you agree with the Court's decision that corporations are entitled to the same degree of freedom of speech and religion as individuals? Why or why not.
What impact do you think this will have on elections, on community issues, or how you receive the news?
Does the possible unlimited amount of money that corporations might be able to spend in support or opposition to a candidate or cause give you any concern? Why or why not?
Do you think this will impact where employee work? Is that fair?

Top level essay Service
Our professional unemployed professors are waiting for your signal to offer you the best academic writing service you so deserve.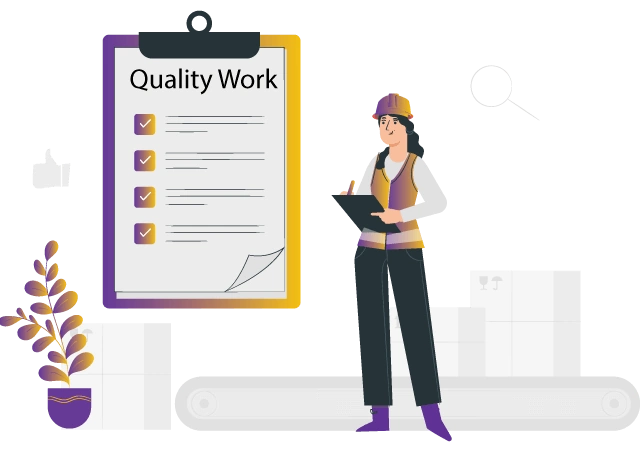 Solution
State and Federal Law Assignment
Corporate Product Liability
The Bullock vs. Phillip Morris case examined Phillip Morris' liability to injuries sustained by Betty Bullock from misrepresentation of facts about cigarette smoking and its effects. The legal issue was the negligence and intentionality of Phillip Morris' act of withholding facts about cigarette use. The court found that Phillip Morris was liable and awarded damages worth more than twenty-eight million dollars. I agree with the court's ruling because the facts of the case indicated that the company lied about its knowledge of the effects of cigarettes (Solberg & Hosack, 2017). This is within the rights of negligence and is punishable because the firm had control of the information and chose to withhold it for profit.
The school shootings and strict liability cases examined the liability of the entertainment companies to damages due to the murders committed by students purported to have been influenced by movies and video games they produced. The legal issue was the firms' liability for actions produced by agents purported to be influenced by their fictitious recreations of violent occurrences. The court held that the firms were not liable because their productions were not tangible products and that the shooters' intentional acts were the superseding causes for the deaths. I agree with the ruling because it refuses to blame production firms for occurrences they cannot control.
Reference
Solberg, J. J., & Hosack, K. A. (2017). Recent Trends In Punitive Damages Jurisprudence: Are Excessive Awards Galloping Away, Or Are Courts Acting In Good Faith To Rein Them In? Southern Law Journal, 27(1), 113-132.
State and Federal Government Regulations
State and federal courts can have concurrent jurisdiction over a breach of contract case between parties from different states with a contested amount of over seventy-five thousand dollars. This type of case is typically heard in state court. However, the differing citizenship of the involved parties gives federal court subject matter jurisdiction over the case (Jacobson, 2017). As such, either party can apply to have the case removed to a different court pending determination by the hearing judge.
Reference
Jacobson, S. (2017). Dual Sovereignty Is Out, Time for Concurrent Jurisdiction to Shine. Wm. & Mary Environmental. Law & Policy Rev., 42, 627.
Ethics in Business
As business executives, the duty to the shareholders and the company may put us in a position where we act on grey areas of law even with moral conflicts to perform our duty to the company and our shareholders. Choosing to take charge of a company places the business executive at a crossroads every time. Business executives have a duty to the shareholders' that requires them to put the company's interest before their own (Hill et al., 2019). When unable to do so, the ethical thing is to resign from the position and let someone else take responsibility for the company.
It is easy to find ways to meet both your moral obligations and the shareholder's needs. However, the difficulty comes when you must choose between one and the other. If you cannot complete the task as required, it is only fair that you give the shareholders a chance to benefit rather than obstruct their gain based on personal moral grounds. Business executives must always understand this requirement in their roles.
Reference
Hill, C., McDonnell, B., & Stenz, A. (2019). Bad Agent, Good Citizen? Fordham L. Rev., 88, 1631.
Corporate Freedom of Speech Religion
I agree with the court's decision that corporations have the same degree of freedom of speech and religion as individuals because it provides a legal way to track lobbyist activity. If the court were to rule against lobbyism, most of it would be hidden from the law. In this case, it would be difficult to track, which would encourage unethical or criminal use of the lobbyist route for corporate gain (Pollman, 2021). This will positively impact society as it will challenge companies to be open about their lobbyist activities and reduce actions that may present them badly to the public.
The huge sums of money corporations can use to support or oppose candidates or causes concern me because it can be easily used for nefarious purposes. In my view, this ruling will impact where employees work as certain individuals will refuse to work for companies that lobby for or against specific issues that may be contrary t their beliefs or preferences. If this number is sufficiently high, it may cause companies to reconsider their lobbyist efforts to attract top talent and remain competitive.
Reference
Pollman, E. (2021). Corporate Personhood and Limited Sovereignty. U of Penn, Inst for Law & Econ Research Paper, (21-22).
Grab the best

Academic Assistance

with just one click
Our team of

experienced writers

FREE

samples of completed work
Our custom academic writing service has a library of past work done. Browse our library of samples
View all samples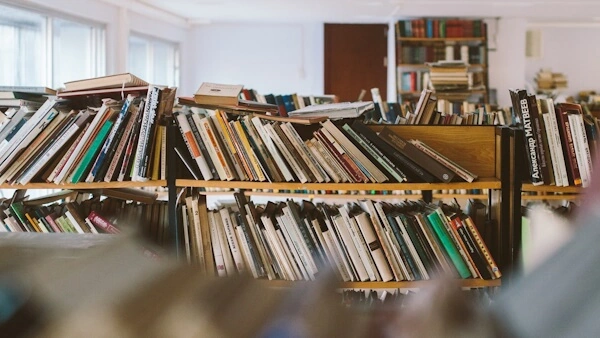 Find the right expert among 500+

We hire Gradewriters writers from different fields, thoroughly check their credentials, and put them through trials.

View all writers
Tough Essay Due? Hire Tough Essay Writers!
We have subject matter experts ready 24/7 to tackle your specific tasks and deliver them ON TIME, ready to hand in. Our writers have advanced degrees, and they know exactly what's required to get you the best possible grade.
Find the right expert among 500+
We hire Gradewriters writers from different fields, thoroughly check their credentials, and put them through trials.
View all writers