Delays In the Administration of Justice in Canada
Posted on:
19th June 2023
Question

CRM 2303B: RESEARCH METHODOLOGY –
RESEARCH PROPOSAL ASSIGNMENT
Location to Submit on time papers: On Brightspace in the 'Assignments' module and under 'MAIN ASSIGNMENT – RESEARCH PROPOSAL'
Location to submit late papers (see penalty policy below): On Brightspace in the Assignments' module under 'LATE MAIN ASSIGNMENTS – RESEARCH PROPOSAL '
Value: 30%
INSTRUCTIONS AND GUIDELINES FOR THE RESEARCH PROPOSAL
It is up to each student to choose a research topic and suitable methods to present in a research proposal. You are required to write a proposal on how you would design a (fictitious) research project to address a criminological topic/issue. You will NOT be conducting the research project (no data will be collected), but rather you are simply designing it. Please note: Your assignment is NOT to produce a research paper, but rather a research proposal!!!!!
Similar research topics may utilize different methodologies depending on the particular research question. There is more than one way to do a "good" project, just as there is more than one way to do a poor one. When writing your research proposal, keep in mind that the main purpose of the project is to demonstrate what you have learned about research methods.
Optional Proposal Outline
You may submit a research proposal outline on Brightspace. This is completely optional and there are no marks attached to the outline. This is simply an opportunity to get some feedback and ensure that you are on the right track. In your outline, you will indicate your research question and the method you plan to use to carry out your (fictional) research (e.g., survey, questionnaire, content analysis, field research, experiment etc.).
Please note, we will not be reviewing any outlines after the submission deadline.
Format
Your research proposal should be in be typed in Times New Roman/Calibri/Arial, 12-font, double-spaced and with 1-inch margins and page numbers.
Use of Sub-Headings
When writing your research proposal, sub-headings MUST be used and presented in the same order as below (see sub-headings in purple below). This will help you in staying focused and facilitate organization throughout your proposal.
Research Topic and Rationale
Personal rationale – What is your general research topic and why have you selected it? What initially piqued your interest in this topic? Why is it worth studying?
Criminological relevance - How does it contribute to our general understanding of crime and criminal justice? Does it have practical significance? In other words, how will your research contribute to the field of Criminology?
Research Question and Purpose of Research
What is your research question? What is the purpose of your research: Exploratory, descriptive, explanatory, or evaluation? Explain.
Annotated Bibliography
Find 4 peer-reviewed articles written after 2010 that relate to your research topic. For each article, provide a bibliographic citation (just like your reference page using APA 7th edition format), followed by a MAXIMUM 400-word annotation.
In your annotation, you will:
ü Identify the purpose of the study (i.e., what is the author trying to find out? What is the problem addressed in the paper?)
ü Identify the main argument (i.e., what is the research question or hypothesis?)
ü Identify the methods of investigation (i.e., what methods were used to conduct the study)
ü Identify the overall findings (i.e., what are the main conclusions from the study)
ü Explain how their research helps you in your own research (i.e., why did you select this article? How is it relevant to your own research project?)
If you are struggling with finding peer-reviewed articles online, please consult the librarians at the uOttawa library. They offer in-person and online services to help find articles on your topic.
Methodology
Choose ONE research method that you will be using in your study. What method will use to collect your data? Is it qualitative or quantitative? Why did you choose this method? Provide some insight on how you will be conducting your method (see below). What are some potential strengths and weaknesses of this method?
The type of 'insight' we are looking for:
· If you are conducting an interview, focus group, questionnaire, or survey, provide an example of 5 questions that you will be asking participants.
· If you are conducting an experiment, explain which experimental design you will be using.
· If you are conducting a historical or content analysis, be sure to indicate where you will get your data (e.g., court cases from provincial courts in Canada).
· If you are conducting an ethnography or field research, indicate where you will conduct your study, what role you will be taking as the researcher, and explain why.
Research participants
Who will the research participants be (i.e., who or what are your sources of data)? Which sampling method will you use to obtain your participants/sources: Simple random sampling, systematic, strata, cluster, purposive, convenient, quota, volunteer response or snowballing? Why have you chosen this sampling method?
Threats to Validity and Reliability
In this section, it is your opportunity to demonstrate that you are aware of the possible threats in research. Identify any 2 possible threats to validity and 1 possible threat to reliability. You will define the threat and then apply it to your research project. If you say there are no possible threats, then we will have to say there are no possible marks. Be creative here.
Ethical Considerations
All research requires consideration of the possible ethical issues involved (for the participant and/or the researcher). Remember no project is ethically perfect, so you must acknowledge any potential risks. Identify a minimum of 2 possible ethical considerations. How would you minimize the risks?
Final thoughts
What was your biggest challenge in writing this research proposal? What did you take away from this course?
References
Be sure to include a list of all the materials that you consulted and cited in your proposal, including the references that you used in your annotated bibliography. You may use the course textbook for reference, but lecture notes should not be cited.
APA 7th edition referencing MUST be used (i.e., no endnotes or footnotes). Please do not email the Professor or the TA asking how to cite a source. Please consult the following website:
https://owl.purdue.edu/owl/research_and_citation/apa_style/apa_formatting_and_style_guide/general_format.html
General Criteria for Grading Research Proposals
1. Understanding and incorporating course material
2. Appropriate use of outside material
3. Meets project guidelines and requirements as specified above
4. Coherent and internally consistent. Appropriate use of terms and concepts.
5. Grammar, syntax, spelling, organization. Poorly written papers will be penalized. Note: Spell-checkers doughnut catch ever mistake ewe make.
6. Proper APA referencing and citations (throughout your paper and for the references page)
Grading Rubric
See the next page for a detailed breakdown.
| | | |
| --- | --- | --- |
| SUB-HEADINGS | PAGE(S) MAXIMUM | MARKS |
| Title Page | 1 page | Refer to Overall Style below |
| Research Topic and Rationale | 2 pages | 3 Marks |
| Research Question and Purpose of Research | 0.5 page | 2 marks |
| Annotated Bibliography | 6 pages | 12 Marks |
| Methodology | 2 pages | 6 Marks |
| Research participants | 1 page | 3 Marks |
| Threats to Validity and Reliability | 1 page | 3 Marks |
| Ethical Considerations | 1 page | 4 Marks |
| Final Thoughts | 1 page | 2 Marks |
| Referencing/References | None | 2 Marks |
| Overall Style: Organization, clarity, appropriate use of concepts, spelling, grammar etc. | | 3 Marks |
| TOTAL | | 40 Marks |
Late Assignments – Late Research Proposals will lose 5% per day (including over the weekend - Saturday and Sunday submissions) and must be submitted on Brightspace. Emailed submissions will NOT be accepted.
Posted Grades – Marks will be posted on Brightspace by April 17th, and you may make an appointment with the TA Alice to review your assignment. And just a friendly reminder that there are no grade-raising or supplementary assignments for this course. Prepare well to do well.
Academic Fraud: It is the responsibility of each student to understand and adhere to the University of Ottawa's policy on plagiarism. You should also be aware of the sanctions to which you will be subjected to if you are found to have committed such offences. This policy can be consulted at: http://sass.uottawa.ca/sites/sass.uottawa.ca/files/plagiarism.pdf

Top level essay Service
Our professional unemployed professors are waiting for your signal to offer you the best academic writing service you so deserve.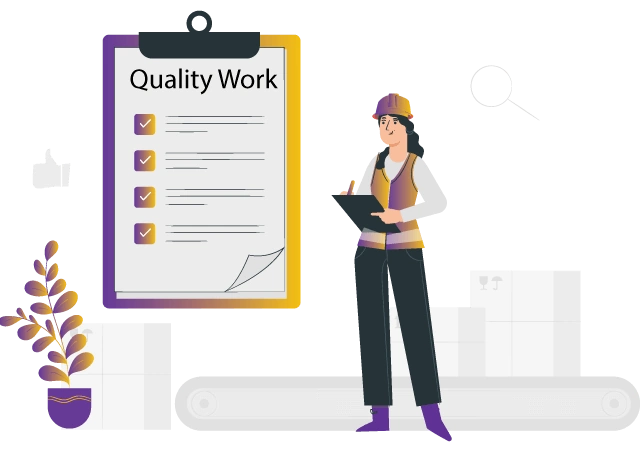 Solution
Delays In the Administration of Justice in Canada
Research Topic and Rationale
Research Topic: Delays in the administration of justice in Canada
The research proposal will discuss the delays in the Canadian justice system. Canada's criminal justice needs urgent reform. Since time immemorial, Canada has faced a challenge clearing cases and serving justice on time. According to statistics related to delays in the criminal justice system in Canada, such as Anevich (2019) and Saxton, et al., (2021), the system takes a median length of two years before closing a case. Currently, the system is still dealing with cases first mentioned in 2015. Even though court cases vary across jurisdictions, the nation still fights the delay challenges. All the jurisdictions face the same challenge, delay in moving active cases to closure. States such as Quebec take at least 228 days to deal with an adult case, whereas nationally, closing adult cases takes approximately five years. This period of delay has been consistent for over ten years. To complete a case, an offender and offended must make several appearances. For instance, the adult criminal case requires a five times minimum appearance. Cases involving more serious offenses require an average of sixteen appearance times, whereas superior court cases require a minimum appearance of eleven times. The appearance times are always spread to different periods. For instance, when a convict must appear eleven times, the periods can be spread to after every month, two months, or any suitable period. The appearance spread depends on several factors, such as the backlog and nature of the case. The problem has persisted for a long time, yet studies under the same are still ongoing. My interest in an attempt to understand why serving justice is such a challenge in the nation prompted me to this study. By understanding the reasons behind the delay, I will learn what needs to be done and how that will help the judicial system move cases faster. The research insight will improve the country's criminal justice system. It will also help the system develop appropriate solutions to the problem.
Research Question and Purpose of Research
Research Question: How can Canada deal with delays in the justice administration?
Purpose of the research: Exploratory. My primary research purpose is exploration. I am interested in understanding why the judicial system is still facing delays in closing cases irrespective of the numerous studies done on the problem.
Annotated Bibliography
Piché, C. (2017). Administering Justice and Serving the People: The Tension between the Objective of Judicial Efficiency and Informal Justice in Canadian Access to Justice Initiatives. Erasmus Law Review, 10(3). https://doi.org/10.5553/ELR.000078
The article aims at exploring the canadine legal system and the challenges involved in the attempt to access justice. Even though the Canadian court system is considered efficient and legitimate, its users still get delusional about its ability to effect fair and timely closure to cases. The author was interested in discovering the barriers to access justice in Canada. From the law review, Piché reports several barriers to effective judicial access. She points out that judges play a vital role in the delay of court cases. The judges have complex case management imposing high costs on the justice delivery. As much as judges are supposed to respect the principle of proportionality, the author notes that judges fail to observe the case timeline and proposed trial length. Understanding law among Canadians has also been a barrier to justice delivery. Some Canadians still face the challenge of cultural, language, and communication barriers, which slows down the court hearings and procedures. The Canadian justice system is still facing the equality challenge. According to the author, corporations and individuals with higher means often use the Canadian justice system. According to the Canadian bar association's access to justice committee, the system lacks a public profile, adequate strategy, and coordination and reflection with the needs of the people it is supposed to serve. The author also mentions that most people who seek the judicial help lack legal representation. Canadians lack counsel representation, with only 45 percent of users with lawyers' representation. Without legal representation, judges face difficulty dealing with cases and reaching a conclusion. The author used the exploration method to get information from previous similar studies and explore the government's court data.
My interest is in understanding the delayed justice in the nation. Pichés research helps me understand some of the barriers resulting in delayed justice. From her research, only the resolution to the barriers can help reduce the cases of delayed court's ruling.
LaRoche, K., Marais, M. L., & Salter, D. (2021). The Length of Civil Trials and Time to Judgment in Canada: A Case for Time-Limited Trials. The Canadian Bar Review, 99(2). https://cbr.cba.org/index.php/cbr/article/view/4696
In this review, LaRoche et al. (2021) were interested in analyzing the time taken for trial and judgment. Even though the authors acknowledged the commendable reforms in the judicial system, they did not ignore the justice challenge still prevalent. Their research questions, "how long do civil trials take, how long does it take the judges to decide, and are litigants giving up on justice?" aim to explore why cases take longer than expected in the trial and judgment process. The researchers used statistical analysis to get comparative details and empirically grounded hypotheses. The building of their factual framework relied on surveys. Even though the research accepts that trial and judgment time shortening might be challenging, they recommend a set timeframe for any case, limiting the time a case stays unsolved.
The research is similar to mine, which makes it significant. With the help of the study, I was able to understand one way the cases can be shortened. It also helped me determine the appropriate data collection method that has not been commonly utilized.
Anevich, M. (2019). Fighting the Culture of Complacency: A Comparative Analysis of Pretrial Delay Remedies in Canada and the United States. Canadian Criminal Law Review, 24(1), 39-77.
In his study, Avenich tries to answer the question "why cases in the federal system of the USA resolve faster as compared to Canadian courts and how the methods used in the United States courts can be imported and used into Canadian law to reduce the delays?" In his research, Avenich uses the comparative research method in comparing the two systems. The researcher recommends that the Canadian justice system should infuse more resources to help move the cases faster. He also recommends that the Canadian system should remove the preliminary inquiries which delay cases.
I find his study helpful as he tries to explore the reasons for the delay in cases closure, comparing the Canadian system with the USA federal system. His research helps in the understanding of how other judicial systems work. His recommendations are also helpful in understanding the better ways to improve our judicial system.
Saxton, M. D., Olszowy, L., MacGregor, J. C., MacQuarrie, B. J., & Wathen, C. N. (2021). Experiences of intimate partner violence victims with police and the justice system in Canada. Journal of interpersonal violence, 36(3-4), NP2029-2055NP. https://doi.org/10.1177%2F0886260518758330
The study was trying to find out the contribution of police to the judicial system and how they impact the number of cases taken to the courts. The author concentrated on the intimate partner violence (IPV)cases and how their understanding, with the help of the police, can contribute to the reduction of similar cases in the judicial system. The research aims at exploring Frequency of police helpfulness after reporting to them and how other law systems such as the family help. The researcher used descriptive statistics to analyze the data collected from closed-ended survey questions. The author also analyzed the text responses of the content on a subset of 2831 people who had reported IPV cases to the police. From the study, at least 35% of the IPV victims reported the cases to the police. The police tried to create an understanding between the parties without taking the cases to court. That ratio reported a mixed perception of the help they acquired from the police. The solution before proceeding to courts depended on how lucky the individuals got from such cases while dealing with the police. With proper resolution, victims resolved without getting to the courts, which played a role in reducing the number of cases taken to the courts.
When many cases are presented to the judges, the courts experience a backlog that causes case closure delays. The study intended to uncover how common cases can be resolved without taking them further and overwhelming the judicial system. The study helped me understand how the courts end up with unmanageable cases, yet some can be solved out of court. The judicial system must introduce other means of handling some cases if court case delays are to be handled.
Methodology
The research will use a qualitative study. I will interview people who have delayed cases to get an in-depth understanding of the reality of the situation. Some of the interview questions will be listed below. The nature of the research intends to unfold the delay in case ruling in the Canadian courts. Interviewing people who have been directly affected will help give practical answers. With the interviews between me and few convicts and/or court users, I will understand the two sides, why the judges delay cases and the barriers from their end, and why the convicts or the offended have the cases delayed and whatever they would have done better to have their cases handled without taking much time. Another interview will be given to someone working closely with the case ruling. A judge from any court will be a good candidate for that. The judge will help unveil why they delay cases and how the issue can be resolved. Some of the interview questions for the identified judge will be. The interview method will allow me to judge nonverbal respondent behaviors. It will also give a better response rate than other research methods requiring the respondent to write their answers, such as the questionnaires. The method is flexible and favorable to my schedule. Even though chances of lying during interviews are limited, the interviewees might withhold vital information. Some interviewees might also refuse and give invalid and incorrect answers that favor their side. The process will be time-consuming since I will be forced to move from place to place.
Interview Questions for convicts and/or offended
Ø What was your case about?
Ø How long have you waited before its resolution?
Ø How many appearances was your case given?
Ø Did you find have a lawyer to represent the case?
Ø What could be the reasons for the case delay?
Ø What do you think you could have done to fasten the case?
Ø Did you have another option to resolve your case?
Ø What do you think the justice system could have done better to rule in your case?
Interview Questions for a judge
Ø How many cases do you have in progress?
Ø How many cases over ten years old do you still hold?
Ø What are the reasons for the prolonged delay in closing cases?
Ø Do offenders and offended contribute to cases delays? If yes, how?
Ø What do you think the system should do to fasten the closure of the cases?
Research participants
The participants for the interview will be court users and a judge. I will randomly identify a sample and interview 20 people for court users and ordinary citizens. Many people have been convicts or the offended, which gives me a choice to pick a number I want. I will also look for a representative judge who will act as a volunteer respondent. I will only interview one judge since my chances of getting more are limited due to their tight schedule.
Threats to Validity and Reliability
The mode of selection of the interviewees might be biased. The research might interview individuals who had their cases smooth and leave those who suffered the delay. The bias is a threat to research validity. Attrition might also be a threat. Randomly meeting people who have been victims of justice delay or finding more court workers who might help with the interview will be extra information that might not be accounted for in the results, leading to an inaccurate study sample. Respondent bias is a possible threat to data reliability. During the interview, the respondents might give answers that favor them. For instance, irrespective of personal failures and lack of commitment to dealing with cases, a judge respondent might decide to give responses that favor him, such as workload and lack of evidence for many cases. Conversely, a court user respondent might respond in the blame for the court, judges, and the system without mentioning their failures in simplifying their cases.
Ethical Considerations
The research will only interview participants who voluntarily want to share. Even though the sample will be taken randomly, the chosen group will only entail willing participants. If among the chosen quota an individual decides to withdraw, they will be replaced with another willing person. All participants' identities will be concealed. It is tempting to mention probably the judge and other interviewees, but I will only do that with their permission. Honesty will be hard to determine. Whatever the interviewees respond might be true or untrue, and getting honesty from them might not be a guarantee. However, before the interview, I will request the respondents to answer genuinely and remind them that their honest answers will be of significant contribution.
Final Thoughts
There are few similar studies. Getting information on why there are delays in the Canadian judicial system was challenging. Many research designs and data collection methods suit. Justice delayed is not justice denied. Many factors result in case delays, and some might be inevitable. Even though cases might take long, justice will eventually be served as long as all other factors such as evidence availability remain constant. However, the system should be reformed to ensure that the delay is resolved, not unless its causes are unavoidable.
References
Anevich, M. (2019). Fighting the Culture of Complacency: A Comparative Analysis of Pretrial Delay Remedies in Canada and the United States. Canadian Criminal Law Review, 24(1), 39-77.
LaRoche, K., Marais, M. L., & Salter, D. (2021). The Length of Civil Trials and Time to Judgment in Canada: A Case for Time-Limited Trials. The Canadian Bar Review, 99(2). https://cbr.cba.org/index.php/cbr/article/view/4696
Piché, C. (2017). Administering Justice and Serving the People. Erasmus L. Rev., 10, 137. https://doi.org/10.5553/ELR.000078
Saxton, M. D., Olszowy, L., MacGregor, J. C., MacQuarrie, B. J., & Wathen, C. N. (2021). Experiences of intimate partner violence victims with police and the justice system in Canada. Journal of interpersonal violence, 36(3-4), NP2029-2055NP. https://doi.org/10.1177%2F0886260518758330
Grab the best

Academic Assistance

with just one click
Our team of

experienced writers

FREE

samples of completed work
Our custom academic writing service has a library of past work done. Browse our library of samples
View all samples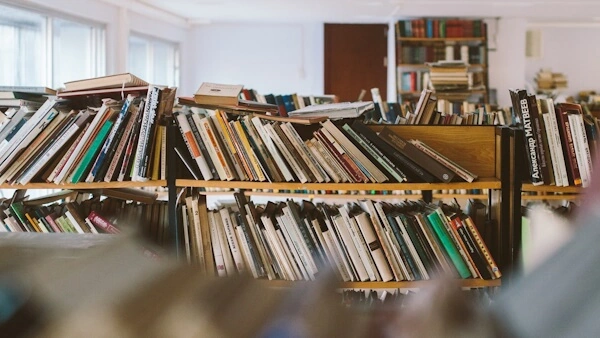 Find the right expert among 500+

We hire Gradewriters writers from different fields, thoroughly check their credentials, and put them through trials.

View all writers
Tough Essay Due? Hire Tough Essay Writers!
We have subject matter experts ready 24/7 to tackle your specific tasks and deliver them ON TIME, ready to hand in. Our writers have advanced degrees, and they know exactly what's required to get you the best possible grade.
Find the right expert among 500+
We hire Gradewriters writers from different fields, thoroughly check their credentials, and put them through trials.
View all writers