Designing and administering benefits.
Posted on:
24th June 2023
Question
Topic: Designing and Administering Benefits
IN CLASS QUIZ
Reading Assignment: Text Chapter 12
Team 6 Presents Today
Homework: Prepare typed responses Discussion Questions, page 392-393, questions 12-1 through 12-5.
NOTE: if you have a 9th edition book, double check the page assignments on this file:
9th Edition Homework Assignments.docx
Homework may earn 0-10 points based on quality of work submitted. Homework points aren't automatic, the quality of your work determines your points.
ANY submitted work with more than 5% highlighted as plagiarized will receive 3-10 point deduction.

Top level essay Service
Our professional unemployed professors are waiting for your signal to offer you the best academic writing service you so deserve.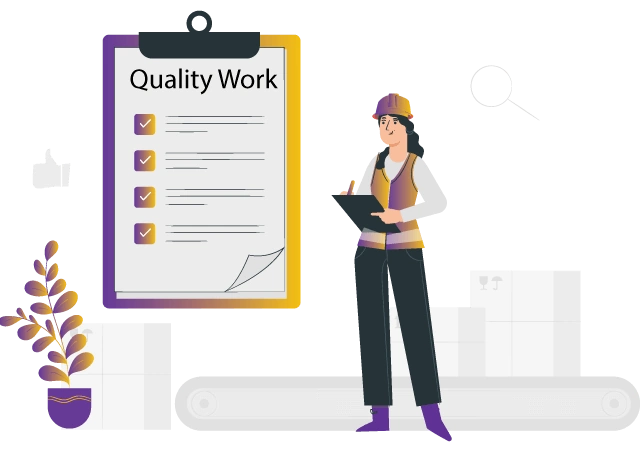 Solution
Designing and administering benefits
1. Effects of increasing workforce diversity on the design of employee benefit packages in large companies.
Managing employees' benefits is a costly and essential role for the employer. Employers are required to offer mandatory benefits such as social security contributions, unemployment insurance, and workers' compensation insurance. In addition, some employers may decide to offer additional benefits such as medical insurance, paid time off benefits, education assistance programs, and retirement income plan benefits. Workplace diversity refers to the employment of individuals who differ by age, gender, ethnicity, religion, physical abilities, and how they solve day-to-day issues. Diversity in a company is essential. It helps the company improve its culture and productivity rate as diversification helps employees feel appreciated and valued, boosting their morale. In addition, the company keeps the employees motivated and loyal by offering paid time off, career development training, employee bonuses, health insurance, and daily wellness options. However, increasing the workforce diversity in large companies affects the design of employees' benefits packages. When a company is designing a benefits plan, they have to ensure that it is favorable to the employees and meets the employer's objectives. So, increasing workforce diversity necessitates revision of the budget plan to accommodate each individual. When designing benefits packages, an amount is put aside for the benefits; hence, the amount needs to be adjusted. Individuals have different needs, and when an employer is assessing their employees' needs to decide on the best benefit plan, they may end up adjusting previously used plans to accommodate every employee and meet their objectives as a company. Generally, increasing workforce diversification results in constant reviews of the design of employees' benefits packages ensuring that the design meets the need of all employees as well as the employer's objectives.
2. Ethics and consequences of using Paid Time off (PTO) days for the wrong reasons.
Paid time off policy allows employees to have a work-life balance and is taken at discretion. Nonetheless, it has often been misused by employees who take advantage of the right to discretion by lying to their employers about how they are using their day off. Misusing the paid time off benefits shows that the employee is unethical. According to an article by Formplus blog (2019), workplace ethics require that an employee obey the company's rules, communicate effectively, take responsibility, be accountable, be professional, and be trustworthy. An employee who misuses the paid time off lacks accountability, cannot be trusted and fails to follow the company's rules. Wrongful use of the paid time off has consequences on the employee as they may be suspended or even fired. The employer has a right to terminate or suspend an employee for abusing the paid time off policy but should do so after carefully investigating the matter.
Organizations should set parameters as to what constitutes a time off. These parameters should be carefully set to avoid discriminating against other employees whose leave of absence could result from their disability. The managers should then inform the employees about the policy and the consequences when they abuse the time off. The manager should send constant reminders by email to ensure that employees are constantly reminded about the time off policy and the repercussions of abusing the policy. Additionally, the manager should record and measure an individual's absence to identify any misuses and take necessary action. Paid time off is beneficial to the employees as they can balance work and life outside of work, but some employees may abuse this benefit if unmonitored.
3. Reasons why young employees (20-30) should care about their retirement benefits.
Most young people think of old age as a far-off stage, but they will get old someday if one is lucky. Retirement benefits ensure that one does not lead a life of poverty after retirement. They also help in funding unforeseen expenses. When one starts caring about their retirement benefits as early as their 20s, they can plan how to secure a comfortable life after retiring and if the current benefits will be enough or if there is a need to save more. Financial advisors say that retired individuals will need 70% of their income to live comfortably in retirement. Social security funds contribute up to 40%, and one would need an additional 60% to live comfortably (Appleby, 2021). Therefore, to avoid future financial problems, one can decide to save up to add to the security funds for a more livable future. In addition, setting up a retirement plan will generate better interest increasing the money available as one approaches retirement. Generally, securing a better future starts at a young age since one cannot predict what happens to them in the future; hence, one can finance unforeseen expenses.
4. Problem of Health insurance and retirement benefits for part-time and temporary employees.
Employers are not required to give part-time and temporary employees health insurance and retirement benefits. These benefits are expenses to employers, and in cases where they are not required to provide the benefits, they will not so they can save money for their companies. Lack of health insurance and retirement benefits is a severe problem in the United States. According to the ACA compliance group (Aurthur, 2022), part-time and temporary employees are not liable for this coverage. The compliance companies also agree not to provide cover for temporary and part-time employees. Lack of health insurance cover is likely to affect the whole household since the individual responsible for the health bills might not afford them without the assistance of an insurance plan. Retirement benefits are meant for the after retirement life, and when individuals are denied this insurance, it means their future is not secured. This problem could be managed by creating policies requiring employers to offer a certain percentage of these benefits to the workers. The workers can then sign up with a health insurance plan where they save monthly based on their household size and income. Every individual is entitled to health coverage, but employers cannot offer cover for all employees hence the need for affordable and reliable health insurance plans.
5. Unemployment insurance and workers' compensation benefits as a disincentive to work.
Unemployment insurance is the benefit received by eligible employees who lost their jobs. This insurance can cause unwillingness to work among the eligible employees as they are already receiving financial aid from the state government. The main reason people work is to generate income for their day-to-day use. When the government pays them, they will have no motivation to work since they already receive income for their day-to-day use. The workers' compensation benefits compensate employees who suffer work-related injuries or illnesses and the lost work time. This compensation can cause unwillingness to work because one receives compensation when not working. Worker's compensation benefits differ from disability insurance because the employee signs off the right to sue the employer (Kagan et al., 2022). According to Kagan et al. (2022), the compensation is less than the actual salary, but the better part is that this payment is not taxed. This compensation will act as a disincentive since most people want to earn untaxed income to have more disposable income. The benefits claim is not entirely correct from the observations above because people have different life goals. While the money offered as compensation could satisfy some individuals, others would want to earn more. Hence they will still have the motivation to work. In conclusion, unemployment insurance and worker's compensation insurance can cause disincentive to work, but only for a few individuals whose only concern is having enough money to afford daily needs.
References
Appleby, D. (2007, May 13). Top 4 reasons to save for retirement now. https://www.investopedia.com/articles/retirement/07/noexcuses.asp
Aurthur. (2022, January 18). ACA compliance: Full-time, part-time and temporary employees. EEO-1 And ACA Reporting Solutions For Employers | SyncStream. https://sync-stream.com/aca-compliance-full-time-part-time-and-temporary-employees/
Blog, F. (2019, November 20). 23 ethical & unethical behavior examples in the workplace. Create Free Online Forms & Surveys in 2 Mins | Formplus. https://www.formpl.us/blog/workplace-ethics
Kagan, J., Rasure, E., & Munichiello, C. (2022). Workers' compensation. Investopedia. Retrieved April 11, 2022, from https://www.investopedia.com/terms/w/workers-compensation.asp
Grab the best

Academic Assistance

with just one click
Our team of

experienced writers

FREE

samples of completed work
Our custom academic writing service has a library of past work done. Browse our library of samples
View all samples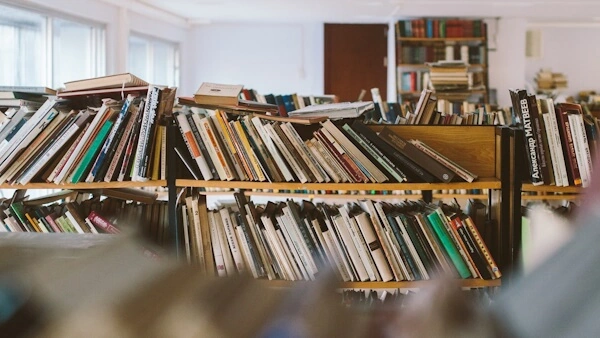 Find the right expert among 500+

We hire Gradewriters writers from different fields, thoroughly check their credentials, and put them through trials.

View all writers
Tough Essay Due? Hire Tough Essay Writers!
We have subject matter experts ready 24/7 to tackle your specific tasks and deliver them ON TIME, ready to hand in. Our writers have advanced degrees, and they know exactly what's required to get you the best possible grade.
Find the right expert among 500+
We hire Gradewriters writers from different fields, thoroughly check their credentials, and put them through trials.
View all writers