Assignment: Diversity and Inclusion
Question
During this unit, you have had the opportunity to assess your personal ideas and beliefs regarding diversity and inclusion. In
today's organizations, regardless of your own personal opinions, you will be asked to either build a team that is diverse and
inclusive or participate on such a team.
For this assignment, you will examine and assess your leadership inclusion and diversity abilities. Using the Required
Unit Resources and also conducting your own research using the Waldorf Online Library on the topic, you will assess your
current abilities and discuss what you can do to develop new skills in the future based on the suggestions from your outside
sources. You may also choose to use the Suggested Unit Resources, which were optional readings for you this week.
Your submission should be a minimum of three pages and include three scholarly sources (at least one of your scholarly
sources should not come from this unit's Required or Suggested Unit Resources).
Adhere to APA Style when constructing this assignment, including in-text citations and references for all sources that are
used. Please note that no abstract is needed.
This formal paper example provided by the Waldorf University Writing Center shows this type of formatting. Though you are
not creating an essay like in the example, this should give you an idea about how this assignment will need to be formatted.
Required Unit Resources
In order to access the following resources, click the links below.
Gardner, D. M., & Ryan, A. M. (2020). What's in it for you? Demographics and self-interest perceptions in
diversity promotion. Journal of Applied Psychology.
http://libraryresources.waldorf.edu/login?url=http://search.ebscohost.com/login.aspx?direct=true&db=
pdh&AN=2020-01137-001&site=ehost-live&scope=site
Homan, A. C., Gündemir, S., Buengeler, C., & van Kleef, G. A. (2020). Leading diversity: Towards a theory of
functional leadership in diverse teams. Journal of Applied Psychology.
http://libraryresources.waldorf.edu/login?url=http://search.ebscohost.com/login.aspx?direct=true&db=
pdh&AN=2020-04182-001&site=ehost-live&scope=site
EY Global. (2015, November 18) Inclusion begins with you [Video]. YouTube. https://youtu.be/StKnycqjlUo
NV atCEPImperial. (2018, January 13). Equality, diversity and inclusion: Open your mind [Video]. YouTube.
https://youtu.be/Q6eqOBOqESM

Top level essay Service
Our professional unemployed professors are waiting for your signal to offer you the best academic writing service you so deserve.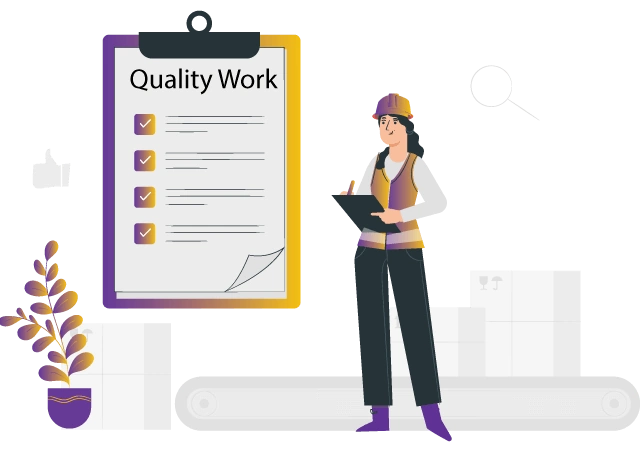 Solution
Diversity and Inclusion
The modern workplace is dynamic and different compared to the traditional ones. There are more elements that employees have to work with and additional variables which dictate the activities of organizations. As a result, I have observed a shift in the machinations of present-day workplaces. The people are just as valuable as the process and sometimes more. Globalization is one of the trends that have been quickly gaining traction. The main goal is to have a framework integrating people and processes harmoniously for sustainability. Organizations adopt inclusivity and diversity to help create a workplace representative of everyone (Zanoni et al., 2010). It connects the issues that cause cultural issues to create a collaborative environment.
Current Leadership Inclusion and Diversity Abilities
Many theories explain the process of acquiring leadership theories. For example, some theories posit that leaders are born and nurtured, while others cite a careful process of curating leaders. In a world with many events and processes that directly impact what we do, chaos and instability necessitate the emergence of true leaders. However, human resources do not rely on lengthy evaluations and wait for chaos and strife to find a leader. Ideally, identifying leadership qualities in personnel is effective.
I have observed leaders and studied some leadership theories and can infer that an ideal leader should have flexible leadership philosophies. Most workplaces use the cognitive diversity theory in their globalization initiatives. Hiring and firing are done to increase and expand the workforce's skill set. According to the cognitive diversity theory, an increase in the personnel's skillsets directly increases the viewpoints on issues (Mello & Rentsch, 2015). Identifying solutions may be slow, but the process yields more detailed and innovative results. Therefore, I can create and work in a diverse workplace and include everyone through policy.
Ideally, I can break down the domain into three for easier integration and management of inclusivity. First, policies are the foundations of organizational culture and behavior. They define natures and limits of interactions to dictate inclusivity directly. I can establish a system that integrates favorable policies for inclusion and diversity to address systemic issues. Secondly, there will be initiatives and processes to dictate additions. Third, I can prepare people for changes to ease the transition. Finally, a maintenance subdomain aims to have a sustainable system that works for any environment. Based on my knowledge, diversity and inclusion must adopt the processes that integrate the strengths of its components.
A hybrid model of the intersection of authority, democracy, and guidance is ideal for globalization (Hofstede & Hofstede, 2005). Authority provides direction and efficiency via micromanagement. Democracy facilitates equal contribution in human resources, while guidance facilitates autonomous contributions by team members. I can outline roles and responsibilities to help eliminate inconsistencies in processes. One of my abilities is to facilitate communication for diversity and inclusion. A collaborative environment that taps the skills and abilities of different people in HR needs efficient communication. I find it essential for people to be able to interact freely but with control via the definition of boundaries and rules.
Action Plan for Development of New Skills for the Future
Theory and philosophy are on one side of the inclusivity and diversity equation, while the other side of the equation is people. A practical future model must balance both sides because it will integrate efficiency and sustainability. Based on my current abilities for leadership inclusion and diversity, I am still a work in progress. I have the theoretical knowledge and philosophy of efficient concepts that I can adapt, but I still need to manage the "people" variable. People are at the core of diversity of inclusion and diversity. This is because they are directly involved in the implementation and all related aspects. Therefore, I should focus on people to compensate for my current deficit to be a top inclusive leader.
My people management and understanding will be the next test of my leadership ability. I need to manage them better, especially in transitions, to ensure a smooth process. Developing new skills that will help eliminate bias and cultivate cultural awareness is essential. Additionally, communication will be the critical link between theory and practice (Shivers-McNair, 2017). Creating a diverse workplace is one thing, and sustainably managing it is another. Technology has a massive impact on the future workplace and must be integrated as an integral component. Its optimal functionality in globalization is in communication. Using technology as the backbone of all operations in any organization translates to improved communication.
Integration technology improves communication planning, execution, and management. However, communication, both internal and external, must be consistent with the organizational culture and behavior. The primary goals of diversity are to be heard, respected, seen, and valued to give them a sense of belonging. Therefore, I should improve how I integrate optimal strategies and cultivate a multicultural understanding. Ideally, the understanding should emanate from the employees' cultural awareness.
Diversifying an employee's knowledge of other cultures helps them appreciate cultural differences. It also helps them respect each other's culture for a harmonious workplace. Diversity amplifies one's understanding of strength and dictates how one interacts with others. People will treat each other fairly when they respect other cultures. Present-day workplaces that have cultural diversity and inclusivity help minorities feel safer.

References
Hofstede, G., & Hofstede, G. J. (2005). Cultures and organizations: Software of the mind (2nd ed.). McGraw Hill.
Mello, A. L., & Rentsch, J. R. (2015). Cognitive diversity in teams: A multidisciplinary review. Small Group Research, 46(6), 623-658.
Shivers-McNair, A. (2017). Localizing communities, goals, communication, and inclusion: A collaborative approach. Technical Communication, 64(2), 97-112.
Zanoni, P., Nilsson, A., Janssens, M., & Wåhlin, N. (2010). Towards sustainable diversity in organizations: Lessons from good diversity management practices. In The Sustainability of Cultural Diversity. Edward Elgar Publishing.
Grab the best

Academic Assistance

with just one click
Our team of

experienced writers

FREE

samples of completed work
Our custom academic writing service has a library of past work done. Browse our library of samples
View all samples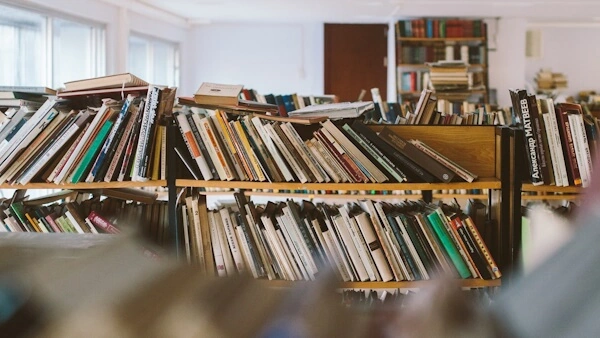 Find the right expert among 500+

We hire Gradewriters writers from different fields, thoroughly check their credentials, and put them through trials.

View all writers
Tough Essay Due? Hire Tough Essay Writers!
We have subject matter experts ready 24/7 to tackle your specific tasks and deliver them ON TIME, ready to hand in. Our writers have advanced degrees, and they know exactly what's required to get you the best possible grade.
Find the right expert among 500+
We hire Gradewriters writers from different fields, thoroughly check their credentials, and put them through trials.
View all writers