Diversity and Inclusion
Question
During this unit, you have had the opportunity to learn more about the theories that guide diversity and inclusion for today's
organizations. These theories are important to the process as they provide the framework for how companies can use
diversity and inclusion as a true asset and not just create a policy to have more diversity. The theories help the companies
to create an actionable plan for enhancing diversity and inclusion.
For your assignment, you will use the Waldorf Online Library databases to research two diversity theories from the readings
this week, or other theories you find in your research, on diversity and inclusion and provide a three-page summary of these
theories and how these theories would be used to create an action plan for a company's diversity and inclusion initiative.
The two theories will be cognitive diversity theory and similarity attraction paradigm.
You must have a minimum of four journal article sources for your references.
Adhere to APA Style when constructing this assignment, including in-text citations and references for all sources that are
used. Please note that no abstract is needed.

Top level essay Service
Our professional unemployed professors are waiting for your signal to offer you the best academic writing service you so deserve.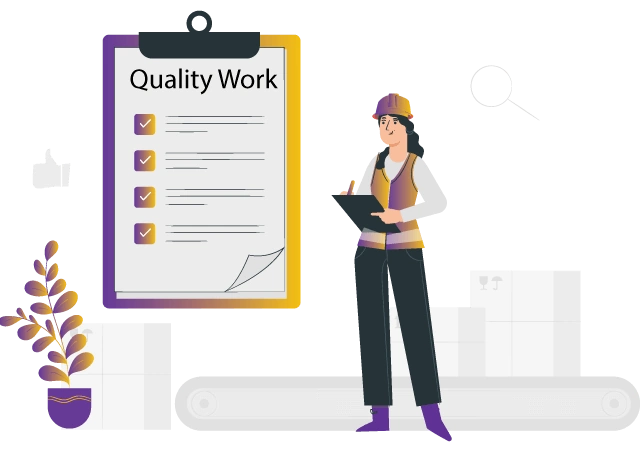 Solution
Diversity and Inclusion
The modern workplace is one of the most interesting. Not only is it highly skilled, but it is also diversified because of globalization. Moreover, connections are increasing thanks to technological advancements exponentially. Organizations are quickly expanding their workforce for more expertise and experience. It is essential to have a multitalented environment because it will promote innovation and creativity. Modern problems require modern solutions. Therefore, firms must adopt radical and out-of-the-box thinking to solve problems. They all aim to improve their performances and efficiencies. Various theories and frameworks comprehensively define all the variables and composition of the modern workplace. This essay outlines the applications of the similarity-attraction paradigm and the cognitive diversity theory in workplace dynamics. It also outlines the impacts they have on diversity initiatives.
The Similarity-Attraction Paradigm
The similarity-attraction paradigm is a diversity theory. It posits that similar people are attracted to each other; that people with a shared interest are more likely to be attracted to each other. It adds that this is particularly important for valuable interests, which are often prioritized. This theory is against diversity because it promotes positivism through shared interests. For example, workers are likelier to follow and engage with a leader they identify with. According to Tsui, Egan and O'Reilly (1992), diverse work units resulted in a disconnect between employees and their work morale. The research established that the disconnect from their work increases the chances of employee absenteeism. Some extreme cases even result in people quitting jobs, thus a high employee turnover (Tsui, Egan & O'Reilly III, 1992).
A 2000 study established that beliefs and attitudes govern interpersonal relationships (Perkins, Thomas & Taylor, 2000). Researchers noted that a person in a new environment creates relationships from the known to the unknown. People can start a relationship with a person they share an interest with faster than they can with a total stranger with no shared interests. It is a cognitive process in which our brains are wired to respond in a given way when exposed to some stimuli. More often than not, people's choices start from known and familiar things to unknowns in an explorative way. Strategic innovation can help bridge the gap to implement interactions and diversity. The ideal first step is to implement change preparedness.
Cognitive Diversity Theory
The cognitive diversity theory advocates for positivism in diversity. Different people with various backgrounds can benefit an organization in the long term. This is because they have a broader perspective with more comprehensive solutions than focused groups. People of different physical diversity characteristics like race are likely to accept the differences in perspectives and cognition of others. The basic principle of co-existence is not disrupting the existence of others to ensure a sustainable ecosystem. Research has associated bio-demographic diversity with this trait to highlight improvements in team performances (Miller, Burke & Glick, 1998). Regardless of the workplace, it is more apparent now that people are the critical success factors because they are involved in every step.
Application in a Diversity and Inclusion Initiative Action Plan
Planning is a crucial part of strategy formulation and implementation. More information about a subject is available for one to make a more informed decision. Organizations often plan with their interests regardless of the method used. The main goal is to ensure there is continuity in innovation and implementation. Workplaces should adopt traditional methods for tasks that perform better in those conditions. However, they can adopt innovative practices and solutions for superior technical and technological benefits. In an ideal scenario, a good action plan should have a shared interest and integrate other aspects of diversity. The goal is not to choose between the two but to leverage their strengths of each other.
A good diversity and inclusion initiative must have a pivot that allows it to leverage both sides. One of the levers should align with a characteristic that connects everyone. Organizational culture and behavior are the most suitable components for employees to use as the similarity. It should tie everyone to a single identity in the company. Once the global factor is established as the common ground, an organization integrates the groups it wishes to integrate with its plan. The goal is to pitch it as an entity that does not discriminate against anyone. As a result, studying people to understand variables and dynamics improves targeting. Organizations are encouraged to shape organizational culture before products (Turner & Kalman, 2015). Better workplaces result in the best performances in organizations.
Diversity and inclusion are the trends every entity chases to help align with its corporate social responsibilities (CSR). Including people increases the number of stakeholders, increasing the number of possible perspectives. Therefore, organizations should look to implement diversity and inclusion rights to avoid stereotypes and reduce the risk of failure. Understanding the people involved is crucial to diversity initiatives. One cannot design the optimal strategy if they do not understand all stakeholders. The insights from studying people and their preferences are crucial to designing the right cognitive and physical traits. Integrating this into human resource functions improves the hiring and, consequently, the employee retention rate.

References
Miller, C. C., Burke, L. M., & Glick, W. H. (1998). Cognitive diversity among upper‐echelon executives: implications for strategic decision processes. Strategic management journal, 19(1), 39-58.
Perkins, L. A., Thomas, K. M., & Taylor, G. A. (2000). Advertising and recruitment: Marketing to minorities. Psychology & Marketing, 17(3), 235-255.
Tsui, A. S., Egan, T. D., & O'Reilly III, C. A. (1992). Being different: Relational demography and organizational attachment. Administrative science quarterly, 549-579.
Turner, P., & Kalman, D. (2015). Make your people before making your products: How to maximize the potential of an inclusive workforce. Human Resource Management International Digest.
Grab the best

Academic Assistance

with just one click
Our team of

experienced writers

FREE

samples of completed work
Our custom academic writing service has a library of past work done. Browse our library of samples
View all samples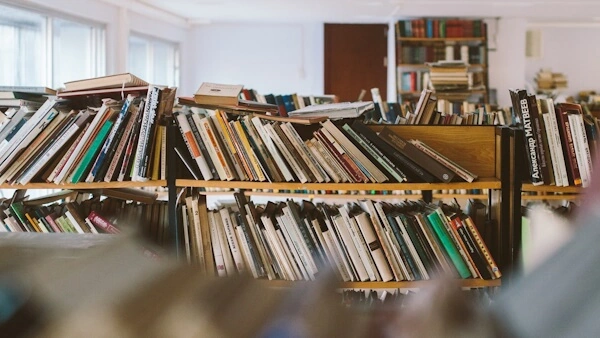 Find the right expert among 500+

We hire Gradewriters writers from different fields, thoroughly check their credentials, and put them through trials.

View all writers
Tough Essay Due? Hire Tough Essay Writers!
We have subject matter experts ready 24/7 to tackle your specific tasks and deliver them ON TIME, ready to hand in. Our writers have advanced degrees, and they know exactly what's required to get you the best possible grade.
Find the right expert among 500+
We hire Gradewriters writers from different fields, thoroughly check their credentials, and put them through trials.
View all writers