Ethnic and Racial Diversity in the Workplace
Question
Assignment 1 Part 1 ABOUT 70 PERCENT OF PAGE. SINGLE SPACE
How can issues of race and ethnicity be used to keep lower status workers form challenging those who have power over them? Response must be 2 paragraphs.

2 Part of Assignment 1. 1 Paragraph about 30 percent of page single space.
Provide a meaningful response to another classmate. Your response to your classmate must include if you agree or disagree with your classmate and what basis you have for your opinion.
(Attention Part 2 Becomes available to me after I turn in part 1)
One way that race and ethnicity can be used to keep lower-status workers from challenging those who have power over them is that sometimes they can use a promotion or a raise as an incentive for employees. Unfortunately, however, those higher-ups may only be planning to give that position to a white employee. Presenting the opportunity to all employees is a way for them to get everyone to work harder by giving them hope that they stand a chance and also is a way for them to avoid accusations of discrimination. Once minority groups notice this type of behavior, they may be too threatened to challenge the people who have power over them. It could be fear of never being eligible for a raise or promotion any time in the future, fear of resentment for challenging them, or fear of getting fired. This type of fear holds them challenging bosses and keeps them at a lower status. A high qualification for a job does not always mean more opportunities for people of color and other minority groups. Unfortunately, it is not uncommon for people of color to have a higher degree or more job experience than a white person and still not get the job or move up within their company.
The majority of bosses or people with power in the workplace are white men. This in and of itself poses a challenge as a board of leaders who lack diversity are not going to be as approachable to a diverse community of employees. Even at companies where there are a couple of people of color with leadership positions, there may still be a lack of true diversity. Without true, genuine diversity embedded into the company's higher-ups, people of color are still going to be kept at a lower status because they may not feel validated, heard, or they may feel too intimidated to speak out and challenge their superiors. With a diverse board, everyone's voice would have an opportunity to be heard as everyone comes from different backgrounds and experiences which would encourage new ideas and lead to a more successful company.
Top level essay Service
Our professional unemployed professors are waiting for your signal to offer you the best academic writing service you so deserve.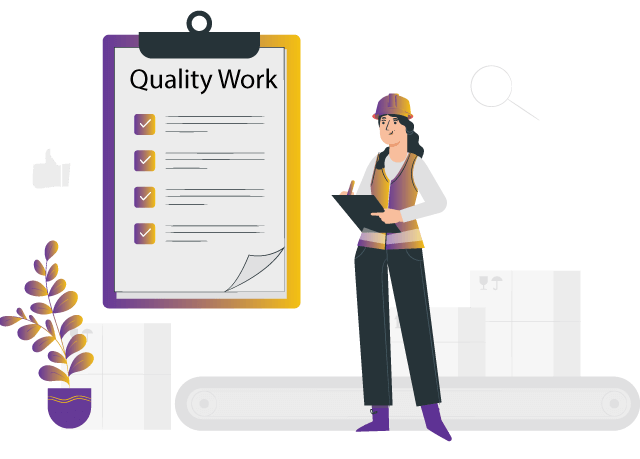 Solution
Ethnic and Racial Diversity in the Workplace
Part One
According to Osseo-Asare et al., (2018), ethnicity is a broader concept that refers to standard cultural features among a particular group of people due to language, beliefs, and lifestyles. When it comes to race, it is an association of people based on their physical and social distinction in society. For example, people can be identified as Blacks, Aboriginals, Native Americans, or Whites. There are two groups of employees in organizations: those in power and the lower status workers; the parties will always find themselves in conflicts due to race and ethnicity. This paper seeks to explain how race and ethnicity can be applied to keep lower-status employees from getting into conflicts with those in power.
Race and ethnicity concerns can be highlighted to ensure that the lower-status workers do not challenge those in power in various ways. Race and ethnicity are intertwined. According to recent studies, the stratification of the two concepts contributes to an individual's social status. In this case, to prevent unnecessary conflicts and disagreements between administrators and their subordinates, there must be equality. That is in terms of the awarding of responsibilities and employment opportunities within an organization. For example, the share among minority and majority ethnic and racial employees in the managerial and technical posts should promote equality to elevate any potential disparities (Mateescu, 2017). Additionally, the management can apple the top-down approach, which will, in the end, encourage diversity and inclusivity in the decision-making processes and help in the achievement of fundamental company values.
Part Two
I fully agree with the response race and ethnicity can be applied to keep lower-status employees from those in power through promotions and offering incentives. However, the problem arises where those at the higher ranks are only willing to provide jobs to a single race, whites. In this case, it threatens the lower-status workers to fight for their rights. Since many of the bosses in the working environment are whites, that is a massive challenge because they are not easily approachable due to the lack of diversity. A diverse board ensures that everyone's opinions are heard and included in the process of decision-making. In the end, the company develops from active performance since everyone is motivated to work.
References
Mateescu, M. V. (2017). Cultural diversity in the workplace-discourse and perspectives. On-line Journal Modelling the New Europe, (24), 23-35.
Osseo-Asare, A., Balasuriya, L., Huot, S. J., Keene, D., Berg, D., Nunez-Smith, M., ... & Boatright, D. (2018). Minority resident physicians' views on the role of race/ethnicity in their training experiences in the workplace. JAMA network open, 1(5), e182723-e182723.
Grab the best

Academic Assistance

with just one click
Our team of

experienced writers
FREE

samples of completed work
Our custom academic writing service has a library of past work done. Browse our library of samples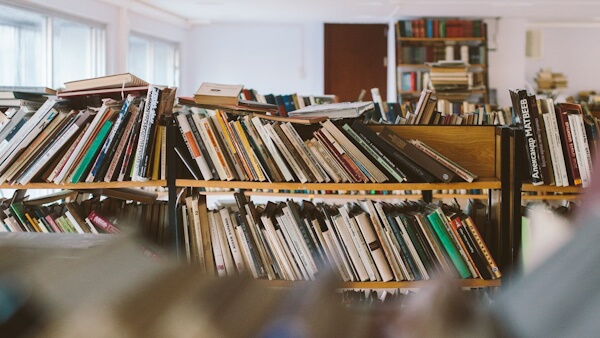 Find the right expert among 500+

We hire Gradewriters writers from different fields, thoroughly check their credentials, and put them through trials.

View all writers
Tough Essay Due? Hire Tough Essay Writers!
We have subject matter experts ready 24/7 to tackle your specific tasks and deliver them ON TIME, ready to hand in. Our writers have advanced degrees, and they know exactly what's required to get you the best possible grade.
Find the right expert among 500+
We hire Gradewriters writers from different fields, thoroughly check their credentials, and put them through trials.
View all writers