Policy/Regulation Fact Sheet
Question
Assignment: Policy/Regulation Fact Sheet
As a professional nurse, you are expected to apply your expertise to patient care. On occasion, you will also be expected to share that expertise.
With evolving technology and continuous changes to regulations designed to keep up these changes, there is usually a need to share information and expertise to inform colleagues, leadership, patients, and other stakeholders.
In this Assignment, you will study a recent nursing informatics-related healthcare policy, and you will share the relevant details via a fact sheet designed to inform and educate.
https://www.hhs.gov/regulations/index.html
https://www.healthit.gov/topic/laws-regulation-and-policy/health-it-legislation
To Prepare:
Review the Resources on healthcare policy and regulatory/legislative topics related to health and nursing informatics.
Consider the role of the nurse informaticist in relation to a healthcare organization's compliance with various policies and regulations, such as the Medicare Access and CHIP Reauthorization Act (MACRA).
Research and select one health or nursing informatics policy (within the past 5 years) or regulation for further study.
The Assignment: (1 page not including the title and reference page)
Create a 1-page fact sheet that your healthcare organization could hypothetically use to explain the health or nursing informatics policy/regulation you selected. Your fact sheet should address the following:
Briefly and generally explain the policy or regulation you selected.
Address the impact of the policy or regulation you selected on system implementation.
Address the impact of the policy or regulation you selected on clinical care, patient/provider interactions, and workflow.
Highlight organizational policies and procedures that are/will be in place at your healthcare organization to address the policy or regulation you selected. Be specific.
Use APA format and include a title page, in-text citations, and reference page.
Top level essay Service
Our professional unemployed professors are waiting for your signal to offer you the best academic writing service you so deserve.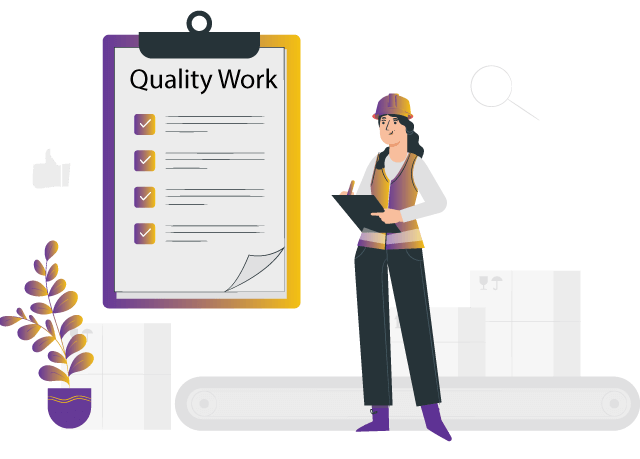 Solution
Policy/Regulation Fact Sheet
Student's Name
Institutional Affiliation
Course
Date
Policy/Regulation Fact Sheet
21st Century Cures Act
After being passed by Congress in December 2016 and signed into law by President Obama the following month, the 21st Century Cures Act has become a life-changing law. Once all of its provisions are considered, the Act addresses various issues, including expanding disease prevention research, expediting the development of pharmaceuticals and medical devices, strengthening mental health services, and combating the opioid epidemic. Several elements in the Act are geared toward increasing the use of electronic health records and human services programs and improving interoperability between the various systems (Gabay, 2017). The law must emphasize patient access, data availability, and usability to effectively promote health information technology.
Impact of the 21st Century Cures Act on system implementation
The 21st Century Cures Act has had a considerable impact on the installation of medical devices in the United States and abroad. As part of its goal to make it easier for people to access, transfer, and use data, the Act establishes technological criteria for electronic health records and service providers (Hudson & Collins, 2017). Efforts have been taken to ensure that all electronic health information can be accessed, communicated, and used without trouble in the context of interoperability. The interoperability of health information systems is required in order to be safeguarded from information blockage, as stipulated by the legislation in place. As a result of the new law, patients will have more access to electronic data, and they will be able to exercise complete control over their health information. Improving health outcomes, lowering healthcare costs, and increasing patient satisfaction with care can all be accomplished by making it easier for systems to communicate and share data.
Impact of the Act on Clinical Care, Patient/Provider Interactions, and Workflow
As a result of the Act, healthcare providers will access crucial patient information more swiftly and efficiently. Administrative and regulatory restrictions on electronic health records have been lifted, making it easier to access and use these records in the future. Consequently, healthcare professionals may be better able to obtain the information they require to make informed decisions about patient care due to this development (Gabay, 2017). The possibility of healthcare providers making mistakes when entering patient information into electronic medical record systems has been eliminated. As a result of the law, which provides individuals access to their electronic health records, patients will be able to improve the quality of their health outcomes. On the other hand, data interoperability streamlines the flow of information across health information technology systems and care settings. Therefore, when healthcare professionals want to connect across healthcare systems, no information is lost during the translation process.
Organizational Policies and Procedures
Healthcare organizations must adopt specific regulations and processes under the 21st Century Cures Act to fully address the problem. As part of its compliance obligations, the corporation must train its employees to use the health information system by current legislation correctly. They must be aware of the procedures for reporting and documenting events so that they are comfortable with them when they occur. The confidentiality and security of patient information are also challenging to deal with effectively. It is the company's responsibility to put safeguards in place to protect the information included in the health information system. One approach to preventing data breaches is through the use of encryption. A part of the organization's routine operating procedures and practices should include keeping an eye on the database for any unusual behavior unnoticed under normal conditions. As a result, the organization should have facilities for monitoring the security of application code (Kesselheim & Avorn, J2017). String passwords and two-factor authentication, in addition to other security measures, can help to keep patient information safe from unauthorized access.
References
Gabay, M. (2017). 21st Century Cures Act. Hospital Pharmacy, 52(4), 264-265. https://doi.org/10.1310/hpx5204-264
Hudson, K. L., & Collins, F. S. (2017). The 21st Century Cures Act — A view from the NIH. New England Journal of Medicine, 376(2), 111-113. https://doi.org/10.1056/nejmp1615745
Kesselheim, A. S., & Avorn, J. (2017). New "21st century cures" legislation. JAMA, 317(6), 581. https://doi.org/10.1001/jama.2016.20640
Grab the best

Academic Assistance

with just one click
Our team of

experienced writers
FREE

samples of completed work
Our custom academic writing service has a library of past work done. Browse our library of samples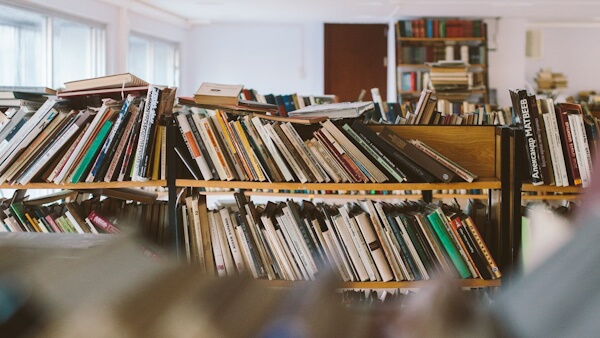 Find the right expert among 500+

We hire Gradewriters writers from different fields, thoroughly check their credentials, and put them through trials.

View all writers
Tough Essay Due? Hire Tough Essay Writers!
We have subject matter experts ready 24/7 to tackle your specific tasks and deliver them ON TIME, ready to hand in. Our writers have advanced degrees, and they know exactly what's required to get you the best possible grade.
Find the right expert among 500+
We hire Gradewriters writers from different fields, thoroughly check their credentials, and put them through trials.
View all writers