Broadway Café
Posted on:
24th June 2023
Question
Your Term Project is to complete several items of the Cohesion Case Study found at the following link: http://www.cohesioncase.com/
Broadway Cafe
The items you need to cover from the " Cohesion Case Diagram" are as follows:
Collaboration - Business Dilemma and Making Business Decisions I
Competitive Advantage - Making Business Decisions I and Making Business Decisions II.
CRM - Business Dilemma and Making Business Decisions II.
SCM - Making Business Decisions I.
Business Intelligence - Making Business Decisions I and Making Business Decisions II
Ethics - Making Business Decisions I
Please be diligent in your work. The Cohesion Case Study contributes 15% toward your Final Grade. Most students who are successful in this assignment produce between 10 and 12 well-organized MLA or APA compliant pages that include paragraph headings for each of the assigned Cohesion Case Study components.
Use MLA or APA format for your paper. However, break up the narrative into subsections making it clear which question you are addressing. Do not create one continuous document that rolls from one question response to another.

Top level essay Service
Our professional unemployed professors are waiting for your signal to offer you the best academic writing service you so deserve.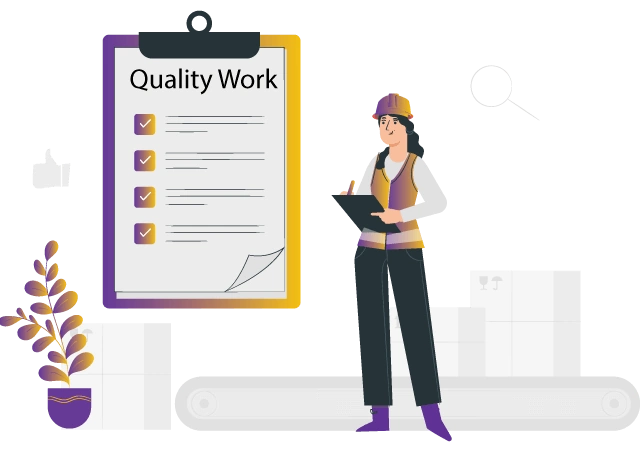 Solution
Broadway Café
Collaboration
Management of an organization develops systems that will enable them to bring together different talents and skills to achieve the business's overall objectives. Collaboration serves as an IT-based set of tools that facilitate sharing information and ideas between individuals and teams in the organization (Dixon, 82-88). Collaboration goes beyond internal teams to suppliers, customers, and business partners.
Business Dilemma
Sometimes a business finds it challenging to continue engaging with the community at the expense of its profits. Few strategies can be engaged to continue collaborating with the community without losing revenues. First, you can continue to work with the community leaders to focus on corporate social responsibility activities that do not draw revenues from the business (Sousa et al., 367-378). The community leaders can encourage members to contribute towards promoting CSR activities to help save the organization's resources. Secondly, you can initiate investment programs that focus on the company's core business but get support from the communities. The community becomes the project's owners, but it benefits the organization and the community simultaneously. Moreover, consistent information sharing can help the community understand the company's position as they also present their concerns. In so doing, the community will not pressure the company to exceed its collaboration limit.
Making Business Decisions I
Collaboration Tools
There are various tools for customer collaboration that help develop good relationships. Customer collaboration tools include messaging, telephone support, live chats, and customer relationship management software. The advent of technology has enabled the development of customer relationship management software which serves as a centralized communication channel to manage all customer-related issues (Anshari et al., 95-99). CRM software does not only manage customers but also helps them interact with suppliers and other business partners. Generally, CRM software has become a solution for large organizations with a large customer base. The company can monitor all customer's activities from a centralized platform. In addition, CRM helps manage phone support, messaging, emails, and live chats.
How to use CRM software
CRM software provides a platform for conversation among customers. By tracking their conversations, one can determine which products need to be increased or reduced in the product list. Listening to customers' views enables one to forecast product demand and plan in advance. CRM can enable a company to identify the features customers need in a product, thus aiding the product development process (Dixon, 84-90). One will be able to develop a strategic roadmap that can be used to create specific products. In addition, CRM tools enable one to establish a customer segmentation strategy and know which products suit a specific group of customers. Through customers' feedback, CRM will be used to establish quality improvement strategies for the company's specific products (Anshari et al., 95). Moreover, product testing can be done by selling product samples to a few customers and listening to their feedback through the CRM platform.
Additional benefits of consumer collaboration tool
Companies can use CRM software to manage their customers and improve specific product performance. Through the CRM tool, managers can determine which products attract more complaints from customers than positive reviews (Dixon, 88). They can now develop strategies to add value to their products and change some features that consumers do not like to enable them to boost sales. CRM also enables managers to understand every customer's strengths and weaknesses. They can use compiled data from the conversations between customers to help specific customers that struggle to understand the company's products. In addition, managers can use CRM tools to provide a better customer experience through reactive and proactive actions on their complaints and compliments (Sousa et al., 368). Managers can respond quickly by personalizing each customer's needs to improve their journey.
Competitive Advantage
Most organizations strive to put more value on a specific product that will enable them to attract more customers than their competitors. Competitive advantage decisions push organizations to go the extra mile and add features that make their product more valuable than their competitors (Mulyana et al., 20). Competitive advantage developed at the initial stages of product development gives an organization a competitive edge over its competitors.
Making Business Decisions I
Buyer Power
Broadway Café is among the famous cafeterias in the US that enjoy significant market presence. Several other cafeterias exist that provide customers with better alternatives. The high-level competition in the market indicates that the market's buyer power is high (Irfan et al., 1-10). Broadways need to minimize costs to prevent negative impacts on its prices. They need to maintain competitive prices to build buyer power over competitors.
Supplier Power
Broadways Café has the responsibility of ensuring they work with low-budget suppliers. Any increase in the materials supplied to the business could affect their production costs forcing them to increase the prices of their products. Any slight price increase can lead to a shift in demand for their products (Nyanga et al., 139). The existence of multiply suppliers in the market gives Broadways Café bargaining power to drive for lower prices. Capping supplier power will enable Broadway Café to maintain competitive prices of its products and retain customers.
Threats of Substitutes
The existence of several coffee shops in the market escalates the threat of substitutes to Broadway Café. Customers can easily shift to another shop in case of any quality or price fluctuation (Nyanga et al., 140). Therefore, Broadway Café needs to formulate strategic ideas that will create differentiation in its products and avert the effects of threats of substitutes. Broadway Café can also team up with other local cafeterias to develop a familiar brand that customers can find in any coffee shop they enter. Such an idea will reduce the possibility of threats of substitutes to Broadway Cafe.
Rivalry Among Existing Competitors
Every business in the market expects to attract a significant market share. Therefore, Broadway Café needs to develop unique marketing strategies that will counter the efforts of its rivals (Irfan et al., 6-7). For example, Broadway Café can use unique branding of its coffee to create differentiation that will attract more customers and retain the existing ones. In addition, a unique product could enable Broadway Café to stand out in the market and influence demand.
The Threat of New Entrants
New players in the industry can influence existing businesses either positively or negatively. For example, when new entrants come into the market with unique quality brands, it threatens the existing players (Nyanga et al., 140). Broadway Café can curb the threat of new entrants by researching on latest market trends and implementing them in its business. In addition, Broadway Café should ensure that it redesigns its physical space to attract more customers and counter the threat of new entrants.
Entry Barriers, Switching Costs, and Substitutes
Start-ups face several challenges when commencing their operations that could be their entry barriers. For example, a high level of competition in a particular market is already an obstacle for a business that wants to start. In addition, new entrants face switching costs due to shifting from one supplier to another (Nyanga et al., 140-150). One supplier could not have all the needed materials, equipment, or technical support, forcing a business to seek an alternative supplier. The new supplier could be expensive, posing a challenge to the new entrant in getting needed resources. In addition, the availability of several substitutes is also a threat to new entrants. As a result, they must develop unique strategies that will cause their businesses to thrive.
Porter's Three Generic Strategy Suitable for Broadway Café
Out of the three Porter's generic strategies, Broadway Café can use differentiation to make it rebuild for the 21st century. Differentiation helps businesses create uniqueness in their products and brands that make them better than their competitors (Islami et al., 1-15). Broadway Café can successfully implement differentiation through proper research, unique sales, marketing strategies, and total quality management strategies. Broadway Café will first study and analyze Porter's five force models to determine its strengths and weaknesses. In addition, formulating product differentiation will cause customers' curiosity and desire to try the products. Therefore, the best differentiation strategies will enable Broadway Café to survive in the 21st business.
CRM
Business Dilemma
Is the customer the most influential person in the Cafe?
The sales volume of any organization depends on the number of customers they have attracted and retained. Customer is the main reason for the existence of any establishment such that without them, all other things become irrelevant. Therefore, the customer is the most influential person in the Café (Dixon, 82-90). Customers can hurt the café if they decide to publish malicious information about it. Most customers listen and read reviews about a shop before making any purchase decision. When existing customers create a negative impression about the Cafe, other potential customers will avoid it. On the contrary, customers can be good ambassadors of the café by providing the public with praise for the quality of products and services. Other potential customers tend to believe what they hear from others and get curious to try the Cafe's products.
Will Employees Agree that Customers are the Most Important Part of the Cafe?
Employees will agree that customers are an essential part of the café because their presence translates to sales. When the Cafe is making good sales, the management can get excited and reward employees for their effort to attract more customers (Dixon, 82-90). Employees will agree that when there is an increase in customers, their work becomes enjoyable since they all get engaged. On the other hand, sales will automatically go down when there is a decline in the customers that patronize the Cafe. Therefore, employees will agree that customers are an essential part of the Cafe since they determine sales volume and profits.
Making Business Decision II
Strategy for Using YouTube
Broadway Café can use YouTube as a communication channel to address customers' usual long waiting times. Therefore, there is a need for a collaborative strategy to ensure customers' participation to solve the long waiting time concern at the Cafe. First, Broadway Cafe must determine specific goals for using YouTube and relate them to the business's overall objectives. Secondly, there will be a need to analyze the effectiveness of YouTube as a communication channel to address customers' concerns compared to other media (Bahcecik et al., 513-522). The analysis process helps establish the relevancy of YouTube for customers and Broadway Cafe. Thirdly, the contents must be short and precise to address the long waiting time concern. The content should assure that the customers' concerns will be addressed amicably.
In addition, when creating content on YouTube, customers' views need to be integrated with the solutions suggested by the management. After creating the first content on YouTube, there should be a team to measure the results of the YouTube communication on the overall business and suggest necessary adjustments (Bahcecik et al., 513). Furthermore, the YouTube channel should have a comment section where customers and public members can give their views. Lastly, the YouTube channel should allow for public subscriptions to enable as many people as possible to follow the channel's updates.
Pros and cons of using YouTube
Every communication channel has its pros and cons, which applies to YouTube. Advancement in technology has changed how people used to communicate in the past, where one had to write a letter and wait for feedback. Some pros of using YouTube include ease of access by customers from anywhere and anytime, strengthening customer relationships, promoting brands, and building the business reputation (Bahcecik et al., 515). On the contrary, YouTube as a communication channel has its cons. They include; YouTube will require someone to spend a lot of time online responding to customers' questions and feedback. The results may not be realized immediately. When there is no strategy, the organization might have different people giving different solutions that confuse customers.
Alternative communication channels
YouTube is good for customer communication vehicles, but other channels could be more effective. Organizations can now build stronger relationships with their customers and other stakeholders through various communication software and applications. Some top customer communication vehicles include helpdesk software, live chat, and chatbot software. These tools are faster and more efficient in providing customers with real-time responses.
Supply Chain Management
Organizations require raw materials and every kind of supplies to move from their source to the business premise and eventually to their end-users. Supply chain management integrates various systems and processes that ensure the flow of information, goods, and services from their source through the organization to rightful users. As a result, most organizations spend almost half of their revenues on supply chain management.
Making Business Decisions I
Shipment of raw materials could face disruption and delays due to factors beyond the control of the business. Broadway cafes can plan for uncertainties by keeping reserve stock for emergencies in the future. If there are no stock reserves, the organization can resort to sourcing from local suppliers under strict conditions (Shekarian et al., 1-40) The management can define the quality standards that all suppliers must meet for their merchandise to be accepted. You can publish an advert inviting qualified suppliers to place their bids. After sampling through the bids, you can choose suppliers that indicate a high-quality level similar to what you desire. Generally, you can subject the suppliers to a rigorous supply chain process to get the right quality of materials needed.
Alternatively, you can source the materials from other businesses to replenish their stock once your goods arrive. You can inquire from competitor shops if they have enough inventory to share with you for the short term while waiting for the dock stalemate to be resolved. In addition, for a custom coffee machine, you can hire temporarily from another coffee shop or vendor. The main goal is to keep business going while waiting for the shipment.
Strategies to Deal with Supply Chain Disruptions
The first strategy in dealing with supply chain disruption is to communicate to customers and clarify the reasons for the delays. Customers need to be informed about delays in supplying crucial materials required to produce the coffee they love. Secondly, you can try local solutions for getting materials used in production. Other businesses could be holding more than enough stock that could help your business (Shekarian et al., 1-40). Organizations need to develop a good relationship with their competitors for emergencies. Thirdly, the organization can reorganize its daily production to accommodate stock available and plan for the delays the shipping disruption will last. The strategy could reduce operating hours to serve few customers with the few products available. In addition, you can suspend operations for a limited time if there is no alternative to getting materials used for production.
Business Intelligence
In most cases, organizations collect vital data and information through surveys and interviews to help in crucial decisions. An organization can also observe trends in the market to guide its next course of action and decisions about the business's future. Business intelligence helps the organization analyze its strengths and weaknesses and compare them to that of its competitor. Generally, business intelligence enables an enterprise to define concrete strategies needed to survive in its industry.
Making Business Decisions I
Dimensions Required for Sales and Marketing Analysis
Sales and marketing analysis can be done using various dimensions anchored on products, price, customer, and promotion. Multiple components can be listed to analyze each element of the marketing mix, such as product price, quantity sold, customer gender, payment method, traffic report, weather, product costs, and Go or Dine in order (Malek et al., 1-28). These dimensions play an essential role in understanding sales and marketing performance. For example, product price will determine the number of customers the Cafe can have at a particular time. Customer gender can determine whether males or females are the frequent customers of the café. The product cost will determine the prices charged on the products per time. Finally, the weather will determine the number of customers to expect on particular days. Generally, each piece of information is necessary for sales and marketing analysis in various ways.
Category of Different Dimensions
| | |
| --- | --- |
| Scale | Dimensions |
| 1 | Product price, quantity sold, product cost, and customer age |
| 2 | Payment method, customer gender, Go or Dine-In Order, Order Time, and music playing in-store. |
| 3 | Customer language, traffic report, weather, season, stores hours, commission policy, customer age and religious affiliation, and political affiliation. |
| 4 | Order date, exchange rate, interest rate, and stock market closing price |
| 5 | Product number, customer name, manufacturer number, promotion number, and employee number |
If my data could only contain ten dimensions, I would choose product price and cost, quantity sold, payment method, product cost, weather, and commission policy.
Making Business Decisions II
Things to consider when designing a database
Designing a database will require systems and structures to consolidate information needed for customers, suppliers, and other stakeholders of the Cafe. The process will follow a step-by-step approach to incorporate essential components that make the operations of the café efficient (Chiang, 1-10). Generally, some attributes, keys, relationships, and entities will be as follows;
Basic components
The database will use data and information on sales, customer feedback, number of customers, product prices, and costs. These data will enhance the relationship between various sections of the café. They will also determine how the database will be used and manipulated when needed.
Software and Applications
Creating the database will require different technologies to enhance the security and accessibility of information. Some examples of software that will be used include OpenOffice, advanced excel software, and Google Docs. Software plays an essential role in designing the database since it will enhance the storage and sharing of data and information.
Data Processing
Designing the database will involve software engineers and computer scientists with the programming knowledge needed to automate the database. Data processing will use special codes accessible to administrators but can be shared with a few individuals. In addition, the team involved will design the complexities to restrict the misuse of information by unauthorized persons.
Presentation and Access Keys
After the database has been designed, access will be granted through secret codes that will only be limited to a few individuals. However, the processed data will be accessible to several people at different points. The system will be designed to restrict the manipulation of the same data by different people.
Ethics
Ethics plays an essential role in determining the right way of doing things. Every organization has an established code of conduct that guide its operations. Ethical principles adopted by an organization create an organizational culture that will make it stand out among others (Hasselbalch, 1-12). Data processing and management are some of the management areas that require strict adherence to ethics. Some ethical considerations in database management include data privacy and security, valid consent, and public trust.
Making Business Decisions I
Data sharing requires caution as far as privacy and security are concerned. Giving third-party information about your clients is unethical that should not be allowed. When Brawner asks for the Cafe's clients list, it will not be possible to grand his request. I will ask him to obtain consent before sharing their details with the clients. However, if Brawner provides sufficient reasons for the list, I will grant him access with the condition not to divulge to any customer how he got their names and details. I will explain to him that sharing the clients' list could damage the reputation of the café and erode the public trust we have built for years. Sharing clients' lists could also mean selling your market share to someone else. Therefore, Brawner must prove that he will not use the clients' list for the wrong purpose, and he will adhere to the privacy agreement we had with him.
Works Cited
Anshari, Muhammad, et al. "Customer relationship management and big data enabled: Personalization & customization of services." Applied Computing and Informatics 15.2 (2019): 94-101.
Bahcecik, Yagmur Sacide, Senem Seda Akay, and Ali Akdemir. "A review of digital brand positioning strategies of Internet entrepreneurship in the context of virtual organizations: Facebook, Instagram and YouTube samples." Procedia Computer Science 158 (2019): 513-522.
Chiang, Wen-Yu. "Applying data mining for online CRM marketing strategy: An empirical case of coffee shop industry in Taiwan." British Food Journal (2018).
Dixon, Matthew. "Reinventing customer service." Harvard Business Review 96.6 (2018): 82-90.
Hasselbalch, Gry. "Making sense of data ethics. The powers behind the data ethics debate in European policymaking." Internet Policy Review 8.2 (2019): 1-19.
Irfan, Muhammad, et al. "Competitive assessment of Indian wind power industry: A five forces model." Journal of Renewable and Sustainable Energy 11.6 (2019): 063301.
Islami, Xhavit, Naim Mustafa, and Marija Topuzovska Latkovikj. "Linking Porter's generic strategies to firm performance." Future Business Journal 6.1 (2020): 1-15.
Malek, Stacey L., Shikhar Sarin, and Bernard J. Jaworski. "A measurement model of the dimensions and types of informal organizational control: An empirical test in a B2B sales context." International Journal of Research in Marketing (2021). 1-28
Mulyana, Deden, Dedi Rudiana, and Adhitya Rahmat Taufiq. "The role of value co-creation based on engagement to develop brand advantage." Polish Journal of Management Studies 20 (2019).
Nyanga, Christopher, Jaloni Pansiri, and Delly Chatibura. "Enhancing competitiveness in the tourism industry through the use of business intelligence: A literature review." Journal of Tourism Futures (2019). 139-161
Shekarian, Mansoor, Seyed Vahid Reza Nooraie, and Mahour Mellat Parast. "An examination of the impact of flexibility and agility on mitigating supply chain disruptions." International Journal of Production Economics 220 (2020): 107438. 1-49
Sousa, Tiago, et al. "Peer-to-peer and community-based markets: A comprehensive review." Renewable and Sustainable Energy Reviews 104 (2019): 367-378.
Grab the best

Academic Assistance

with just one click
Our team of

experienced writers

FREE

samples of completed work
Our custom academic writing service has a library of past work done. Browse our library of samples
View all samples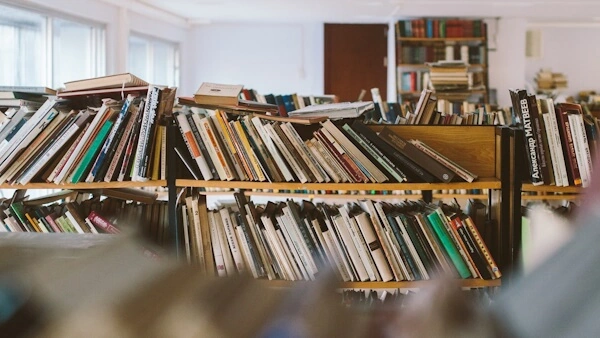 Find the right expert among 500+

We hire Gradewriters writers from different fields, thoroughly check their credentials, and put them through trials.

View all writers
Tough Essay Due? Hire Tough Essay Writers!
We have subject matter experts ready 24/7 to tackle your specific tasks and deliver them ON TIME, ready to hand in. Our writers have advanced degrees, and they know exactly what's required to get you the best possible grade.
Find the right expert among 500+
We hire Gradewriters writers from different fields, thoroughly check their credentials, and put them through trials.
View all writers