Eastern Carolina Human Services
Question
Name of agency, location, telephone number, and the dates you conducted the interview. What, services are provided, population served, source of funding/fees, is it Public/Private Not-for-Profit/For-Profit. What is the mission and purpose of your agency? How was the agency started? What services does the agency provide? Describe the formal structure of the agency? (Include an organizational chart). How many workers are employed in the agency? What are the hours of operation? Is there a training program available for the new workers? How are decisions about the structure and function of the agency made? Explain which human service professionals are employed with this agency. What kinds of clients are served by the agency: age range, gender, ethnic background, and needs of the clients? What additional services might the agency provide? How are services to the client terminated? What are the governmental policies that influence the agency operation? Include the theories that explain your participation in service learning
***Chosen Agency is Eastern Carolina Human Services located in Jacksonville NC

Top level essay Service
Our professional unemployed professors are waiting for your signal to offer you the best academic writing service you so deserve.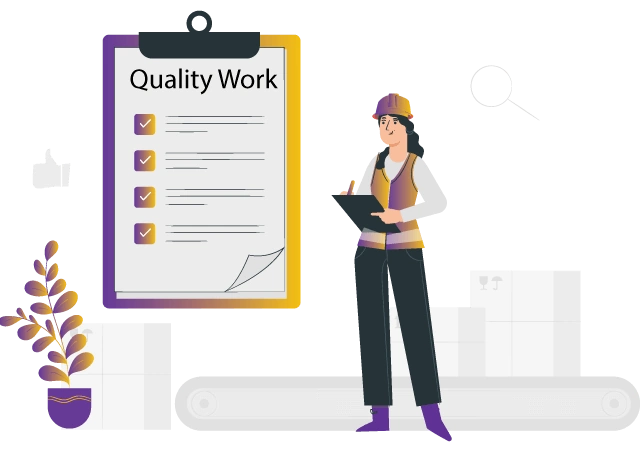 Solution
Eastern Carolina Human Services
Eastern Carolina Human Services Agency (ECHSA) is a private, non-profit Community Action Agency located at 246 Georgetown Road in Jacksonville, North Carolina. The association provides services to low-income earners, veterans, and military families in multiple counties, including the North Carolina coast. To contact the agency, one can contact the agency's representatives via phone at (910)347-2151. According to the ECHSA website, the organization's mission is to improve the lives of low-income veterans and military families by empowering people to become financially and culturally self-sufficient.
Eastern Carolina Human Service Agency was established in 1965. According to ("Eastern Carolina human services agency Inc," n.d.), the organization is classified as a Human Service organization under the broad grouping of Human Services and related organizations. The agency is independent and does not affiliate with a larger national or regional group of organizations. In 2020, the agency employed around twenty-nine employees, generating total revenue of $5.9 million ("Eastern Carolina human service agency Inc," n.d.). To match the requirements of the entire family structure, ECHSA provides essential services and a range of tools. The organization administers programs that provide participants with the highest possibility of becoming socially and economically self-sufficient. Through these programs, family members learn how to earn a better living through education and training and plan for their financial future. In addition, members receive short-term assistance with housing and nutrition. They can provide a safe and loving environment for their children when they are not in school.
One of the programs offered by the agency is the Community Service Block Grant (CBSG) which was founded by the Economic Opportunity Act of 1964 under the leadership of the late President Lyndon B. Johnson. This federal grant program permits a wide range of local activities to assist low-income participants in employment, better use of income, education, emergency assistance, housing, more effective use of other programs, and community involvement. CBSG identifies barriers that hinder one's quest for self-sufficiency and seeks to reduce or eliminate them. The programs seek to reduce reliance on federal and state programs while encouraging healthy interdependence on communal resources and increasing total income.
Furthermore, the organization provides relief programs that seek to provide home repairs that assist those enrolled in the program. In addition, the program provides property improvements that protect or improve the basic livability or utility of the property. According to the ESA's website, the maximum amount of financial assistance per family is Five thousand dollars. Furthermore, the agency provides the Section 8 program, which assists low-income families in the private housing market through the Housing Assistance Payments Program. The Housing Assistance Payment reimburses the property owner for the remainder of a family's rent.
An executive director and deputy director manage the company. The programs offered are managed by their respective directors; that is Section 8 director for the section 8 program, the NC relief Director for the relief program, and the CSBG director for the grant program. In addition to the team is the finance officer who oversees the financial operations.
The Eastern Carolina Human Service Agency operates from 8 am to 5 pm for five business days (Monday- Friday). Saturdays and Sundays are closed.
The agency trains new employees on how to manage the organization's operations. This training aims to ensure that the employees work to their best and provide the best services. Additionally, all employees undergo training that is aimed at helping them learn more and improve their skills. This training ensures that employees are competent and are gaining more knowledge in their field of work.
Decision-making is a very crucial step in every organization. Organizations base their decision-making on the urgency or importance of their decision to minimize the decision-making process. While all decisions are important, some of these decisions are very crucial to the company's operations. The Eastern Carolina Human Service Agency has a board of directors who oversee the interest of the shareholders and assist in major decision-making. The board of directors makes major decisions within the company with the help of the executive director. However, minor decisions are made within the organization by the directors of the respective fields through the deputy director. Employees are required to consult their directors before making any decision.
The agency requires employees who have majored in sociology, psychology, or social work. Additionally, the agency requires employees who have majored in statistics and finance. The agency's mission is to help low-income earners, veterans, and military families become self-sufficient by providing education and employment opportunities. Therefore, when picking candidates for a particular position, they also consider veterans provided they have the correct documents and experience. In addition, to qualify as a member of ECHSA, a nominee should have good moral character and be above eighteen years. The agency offers services to all genders and people from different ethnic backgrounds.
The services offered to its members differ depending on the needed help. As earlier stated, the agency has different programs, such as the CSBG, which helps reduce clients' dependency on the state and federal programs. It also offers relief programs whereby it offers home repairs and home improvements. In addition to the services, the agency also assists elderly individuals through counseling and offering placement services. Through diversification, the organization continues to change people's lives and hopes to improve security.
Membership from the agency can be terminated if one moves to a state where the agency's services are not offered. People who are willing to change and live self-sufficient lives are the ones who receive help from this organization. Therefore, any member who shows tendencies toward bad behaviors can be terminated. The termination of a client is terminated upon provision of a two weeks notice before the date of termination.
Policies help service agencies meet and follow the best practices. Government policies such as the social policy have helped in providing new ways of thinking about how to catalyze community projects and programs to generate greater economic security and promote the wellbeing of groups, individuals, and communities. By working with the public sector, the agency can be an innovative force in the struggle to curb social and economic marginalization and reverse the cycle of poverty and social exclusion. Furthermore, the firm will support innovative solutions to common issues. It will also collaborate with government employees, community leaders, and citizens to develop networks encouraging healthy, integrated, and long-lasting communities.
Service-learning is increasingly used as a pedagogical practice in education and has created positive student learning experiences. It is a process of performing significant acts by which one learns the importance of community service while applying course material to the service experience. Service-learning has been linked to several theories such as structural functionalism, conflict and critical perspectives, and symbolic interactionism. During this experience, the structural functionalism theory helped since it looks at the society or a community as consisting of different but related parts that work together to promote stability. These parts refer to social institutions with specific functions that address the solidarity and stability needs of the society. For example, the Eastern Carolina Human Service Agency has brought together people from different ethnic backgrounds and helped them become self-sufficient. It has also helped rebuild lives for those affected by natural disasters by offering house repair programs. If this agency were to cease its operations, then other agencies would come together to help this individual by providing the services provided by the agency.
When one applies structural functionalism in service learning, one can see that service learning has a specific function in a society or community. The function of service-learning is to make a school and its academic services more directly relevant to the immediate needs of its surrounding communities. Additionally, students learn and reflect best from first-hand experience. Therefore, service-learning provides an avenue for students to render relevant service to their communities, enrich their academic learning, and promote personal growth.
References
Eastern Carolina human services agency Inc. (n.d.). Intellispect. https://www.intellispect.co/organizations/566067763_eastern_carolina_human_services_agency_inc
Home. (n.d.). echsa. https://www.echsainc.com/home
Grab the best

Academic Assistance

with just one click
Our team of

experienced writers

FREE

samples of completed work
Our custom academic writing service has a library of past work done. Browse our library of samples
View all samples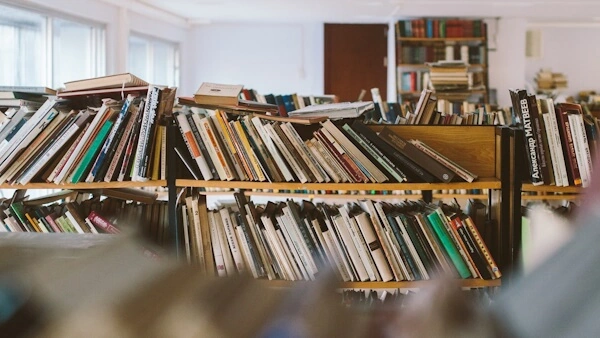 Find the right expert among 500+

We hire Gradewriters writers from different fields, thoroughly check their credentials, and put them through trials.

View all writers
Tough Essay Due? Hire Tough Essay Writers!
We have subject matter experts ready 24/7 to tackle your specific tasks and deliver them ON TIME, ready to hand in. Our writers have advanced degrees, and they know exactly what's required to get you the best possible grade.
Find the right expert among 500+
We hire Gradewriters writers from different fields, thoroughly check their credentials, and put them through trials.
View all writers