Eyewitness Testimony
Question
How reliable is eyewitness testimony in a criminal investigation? In a 3-4 page paper, a) give the pros and cons b) some studies indicate misidentification is human error. How? c) what can be done in the future to assure innocent people don't get prosecuted for a crime they didn't commit? Support your answers with evidenced based material, Supreme Court cases, etc along with your opinions. Remember to include an introduction, body, conclusion, and reference page. APA format MUST be used for footnoting

Top level essay Service
Our professional unemployed professors are waiting for your signal to offer you the best academic writing service you so deserve.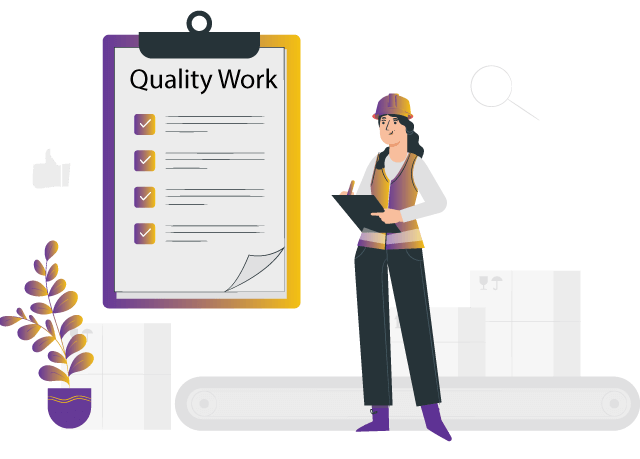 Solution
Eyewitness Testimony
Investigations rely on different investigative ways for conclusive reports before conviction. Identification is acquired using CCTV footage, interrogation, matching of DNA and other forensic evidence. However, eyewitnesses' identification has been the most prevalent and persuasive evidence for a conviction since time immemorial. Irrespective of how helpful it has been, eye witness has resulted in the conviction and prosecution due to its unreliability and loopholes.
The question of eyewitnesses' reliability has been in the quest for a long. Studies show that eyewitness reliability accounts for about half of convictions. According to a study carried out by American Psychological Association, wrong convictions resulting from errors from eyewitness mistakes account for 52%. Concurring with the research, Blessley, Paroya, & Callen (2021) reported that 65% of erroneous criminal convictions resulted from mistaken eyewitness identification. There is no way of telling how many eyewitnesses are certain when identifying criminals. Therefore, determining the number of wrongly convicted people behind bars is difficult. Eyewitnesses testimony can be used to shed light on the sequence of events that happened during the crime.
The investigators, jury and lawyers can easily grasp important details of the crime and get a starting point of their investigation. From the eyewitnesses' testimony, the motive of the crime can also be identified. Even though approximately half of the eyewitnesses' testimony is unreliable, the other percent is reliable. The testimony can help the judges and prosecutor in making a decision. On the other hand, eyewitness testimony has its disadvantages. The testimony may not be accurate. An eyewitness testimony relies on their memory to remember events. Some events and details might be erroneously recorded, which might result in inaccurate testimony. The eyewitness can make up some parts of the testimony due to fear or nervousness. When under pressure, the witness can tell what they think the system wants to hear, which might be made up. In the worst case, eyewitnesses can convict the wrong people.
Misidentification is a concern in the system. According to Blessley, Paroya, & Callen (2021), misidentification contributes to wrongful convictions, leaving innocent people behind bars. Misidentification is a human error since it relies on individuals' memory, state of mind during the event and narration, and honesty. It is impossible to store and interpret everything seen when watching an event. Details like perpetrators' height, weight, estimated age, hair color, and other characters can slip the eye witnesses' minds and attention. The memory is not like a video, where the events and pictures can be rewound. In the attempt to fill the details an eyewitness cannot recount, the brain fills in details in the attempt to recount and create a full picture. As a result, the eyewitness has a high chance of giving misleading information. Witnesses focus on other details that might not be sufficient such as weapons. According to American Psychological Association, witnesses commonly testify about their focus on the weapon (the color, size, and gun shape) used against them instead of the perpetrator (Weir, 2016). As a result, they confuse the perpetrator's image or point at the wrong people who might resemble the perpetrator. External Pressures such as stressing environment and trauma might affect the testimony's accuracy. As Blessley, Paroya, & Callen (2021) report, an individual cannot produce the unfolding of events accurately if they are under stress or traumatizing situations. For instance, the sound or sight of gunfire puts the victim in a survival mode, which makes it hard for them to concentrate on a perpetrator and events, but their security. Suggestive identification is another reason for misidentification. When the investigator presents the eyewitness with a lineup of suspects who have related physical features, the chances of getting confused and picking the wrong person are always high.
Mistaken identity is a common problem all over. However, reforms to ensure that wrong people are not convicted are possible. The use of more evidence is necessary while settling at a ruling. As many courts demand, the investigator must have more supporting investigation results such as the DNA before settling with the eyewitnesses' testimony. The reform was made in 1990 by the American psychological association. An example is when Jennifer Thompson was raped by a stranger in 1984 and identified Ronald Cotton as the rapist in a live lineup. After ten years, the DNA samples did not match the semen collected from Ronald Cotton but were proved to match another inmate who confessed to having raped her, Bobby Poole. Ronald, who had been sentenced to life imprisonment and had already served ten years, was released due to the DNA help. With CCTV footage and eyewitnesses, Mills from Glasgow was arrested for robbing a bank, only to be released a year later after the DNA sample proved otherwise, convicting Michael Absalom for the crime. Courts should consider using all available information sources in the investigation rather than giving the eyewitnesses an upper hand for evidence.
Eye witnessing has resulted in the sentencing of many innocent people, such as Ronald cotton and Glasgow. Eye witnessing reliability depends on various factors such as the eye witness state of mind, pressure, accuracy and condition. Therefore, the courtrooms should rely on eyewitnesses and consider forensic evidence such as DNA.
References
Blessley, E., Paroya, S., & Callen, Q. (2021). The Use of Eyewitness Testimony as Evidence in Criminal Cases.
Weir, K (2016). Mistaken identity: Is eyewitness identification more reliable than we think? American Psychological Association, 47(2), 40.
Grab the best

Academic Assistance

with just one click
Our team of

experienced writers
FREE

samples of completed work
Our custom academic writing service has a library of past work done. Browse our library of samples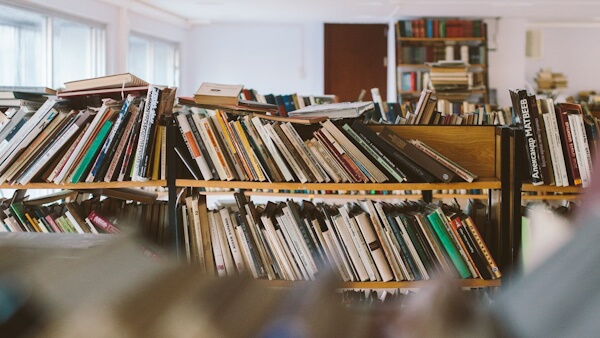 Find the right expert among 500+

We hire Gradewriters writers from different fields, thoroughly check their credentials, and put them through trials.

View all writers
Tough Essay Due? Hire Tough Essay Writers!
We have subject matter experts ready 24/7 to tackle your specific tasks and deliver them ON TIME, ready to hand in. Our writers have advanced degrees, and they know exactly what's required to get you the best possible grade.
Find the right expert among 500+
We hire Gradewriters writers from different fields, thoroughly check their credentials, and put them through trials.
View all writers