Fun with Friends Kitchen is the Toy
Question
T O Y A N A L Y S I S P A P E R
READING THE FULL ASSIGNMENT DIRECTIONS IS A REQUIREMENT!
THIS INFOGRAPHIC IS A QUICK OVERVIEW.
R E S E A R C H Y O U R A S S I G N E D T O Y / G A M E
- Manufacturer's website
- Other website description information
- Videos demonstrating play (try YouTube)
- Identify objectives of toy/game
I N C L U D E I N T R O D U C T I O N I N F O R M A T I O N A B O U T T H E T O Y
Gender, age range, & developmental claims
C O G N I T I V E D E V E L O P M E N T
How does the toy impact cognitive development? Include theory - Piaget, Vygotsky, or Other
P H Y S I C A L O R P S Y C H O S O C I A L D E V E L O P M E N T
PHYSICAL: fine or gross motor skills PSYCHOSOCIAL: Erikson, different types of play, development of self, social learning
M O D I F I C A T I O N R E C O M M E N D A T I O N S
Modifications to the toy to meet developmental tasks and support with theory
T E C H N I C A L R E Q U I R E M E N T S
- APA Format (title page, content, references)
- Minimum two full pages of content
- In-text citations & references
- Appendix with Photo (after references page)
C H E C K Y O U R W O R K
- Evaluate your paper against the rubric
- Spellcheck
- Grammarly

Top level essay Service
Our professional unemployed professors are waiting for your signal to offer you the best academic writing service you so deserve.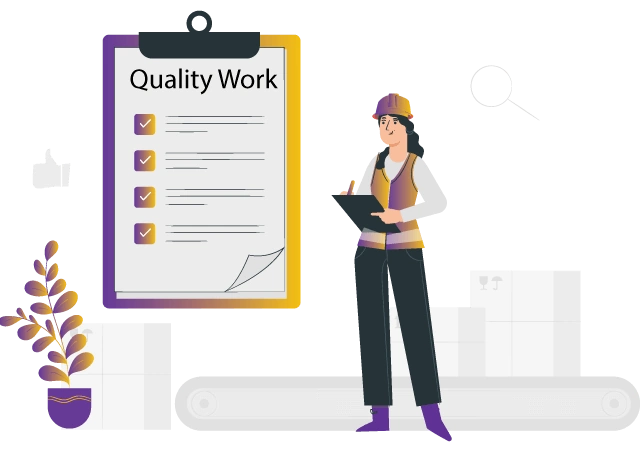 Solution
Fun with Friends Kitchen is the Toy
Designed for toddlers, many children may use the Step2 Kitchen toy to encourage social interaction. The device has an elegant look to fit in with today's home decor and allows youngsters to play with their imaginations. The toy is gender-neutral and suitable for both boys and girls. Playing with the toy at home conjures up images of that experience. In addition, the toy encourages youngsters to take on diverse roles when they play with one another.
There's a granite-like countertop on it. The toy's electric cooktop burner has a functional light and sound. There are also coffee capsules, travel mugs, and go cups included. In addition, there are storage bins and a cleaning rack built in. Because of the large pass-through window, the toy may also be used to mimic a restaurant. Step2.com is the manufactures website where one can get the product and other toys for child development.
Here is the video of how to play the game
https://www.youtube.com/watch?v=pFlIg4W7sK0
Gender, Age Range, and Developmental Claims
Fun with Friends Kitchen is a comfortable, feature-packed kitchen game for kids. The stylish imaginary play kitchen features a model sink, imaginary appliances, a practical stove with sounds and lights, and other imaginary kitchen tools. The game is a children's kitchen set that complements current interior trends. The game has an elaborate design that looks perfect in the children's playroom and includes numerous accessories for children's collective play. Small chefs aged 2-6 years are the primary audience for children's games. Fun with friend's kitchen is a game that focuses on girls because it is believed that a kitchen is a place for girls. To play, one needs a variety of kitchen gadgets, including an imagined burner on the stove that makes genuine noises and lights when triggered, a throwaway coffee maker and travel cup, and even an imaginary microwave and refrigerator. In addition, children may use kitchen rolls to help them improve their mental skills by pretending to wash dishes after they've been used.
Early infancy is critical for children to develop their fine motor abilities. These abilities may be honed with the kitchen's many features as youngsters grow older. For example, door knobs and handles can be made and turned by a two-year-old on average. Smaller play kitchen pieces like pretend food and utensils may be introduced to children as early as three years of age when they are ready to handle and use them safely. Children between the ages of 4 and 6 may easily play with all the game kitchen components. Since it can be modified to fit the needs of different age groups, this kitchen is great for helping youngsters develop motor skills as they age. Siblings at various stages of development might benefit from the opportunity to learn and grow from one another. Giving a youngster a toy that encourages pretend play can only benefit their cognitive development.
Physical or Social Development
Active play is essential and essential for the physical development of children. Children enjoy playing different scenarios and roles in imaginative play. Role-playing in the kitchen is not only fun but also benefits the physical development of the child. Fun in a friend's kitchen motivates children to play with other children, which promotes social development. The game creates a discussion about who plays a certain role, what to cook, and how to do it. It encourages children to work together and work as a team to get the job done faster and motivates them to take turns sharing and listening to their friends' opinions and ideas about what to cook (Allotey et al., 2018). It allows children to improve their gross and fine motor skills and coordination balance.
By playing — having fun with friends in the kitchen — children can expand and develop their vocabulary and experiment freely with words in their own time and space without risking embarrassment if their names are misused. By pretending to play with other children, they recognize that words give them the power to repeat a particular story and organize a game. Imaginary play allows children to express their emotions positively and negatively (Payne & Isaacs, 2017). Children enjoy playing different scenarios and roles in imaginative play. Role-playing games in the kitchen are fun and benefit the child's physical development.
The ideology of developing a child's behavior can be linked to the social skills and teamwork that result from participating in the game. According to perspective, learning and development take place exclusively through processes of empowerment and unification and are focused on how interaction with another individual influences behavior. Behavioral perspectives are related to play, as children interact with other children to develop social skills. Albert Bandura's theory of social learning is also related to the physical development of children (Payne & Isaacs, 2017). In the game, children observe others and learn from them by listening or communicating verbally about how to perform certain behaviors.
Cognitive Development Impact of the Game
Fun with a buddy is an enjoyable and exciting pastime that encourages kids' creativity and adds to their lives. The game allows kids to create creative recipes and look at different imaginary ingredients. Children like to explore various imaginary devices and accessories to create sham scenarios, either by mimicking the actions of adults they have seen or by using them for accessories and devices they use (Payne & Isaacs, 2017). Planning and organizing are other influences of play on children's cognitive development. In the game, children usually control their imaginary kitchen by assigning them different roles and controlling different types of food in rooms.
A child's cognitive development includes acquiring abilities such as memory and reasoning. To be able to evaluate and analyze relationships between causes and effects, children who are developing their cognitive abilities are better equipped. As a result, their thoughts and ideas may be mirrored in the pictures and symbols they have learned.
Vygotsky's psychosocial theory of cognitive development states that the interactions children experience with peers and adults are critical to their cognitive development. Interaction with others helps children develop their social and cognitive abilities at the same time. Toys can teach children how to write and speak about various aspects. Like Piaget suggested in his preoperative phase, they can develop their psychological skills while learning and practicing (Payne & Isaacs, 2017). The toy kitchen's light and sound effects help children develop their sense of hearing, which is crucial for their cognitive development.
Recommendations
The game has to be changed to make it gender-neutral so that both boys and girls may enjoy it. Individuals from varying socioeconomic levels should be able to purchase the appliances and equipment. The game Fun with Friends Kitchen should be reworked such that it aids in the growth of children's physical, mental, and emotional well-being. Since youngsters pick up their social cues from others around them, adults should be able to participate in the game.
References
Allotey, J., Zamora, J., Cheong‐See, F., Kalidindi, M., Arroyo‐Manzano, D., Asztalos, E., ... & Thangaratinam, S. (2018). Cognitive, motor, behavioural and academic performances of children born preterm: a meta‐analysis and systematic review involving 64 061 children. BJOG: An International Journal of Obstetrics & Gynaecology, 125(1), 16-25. https://doi.org/10.1111/1471-0528.14832
Payne, V. G., & Isaacs, L. D. (2017). Human motor development: A lifespan approach. Routledge. https://doi.org/10.4324/9781315213040
Grab the best

Academic Assistance

with just one click
Our team of

experienced writers

FREE

samples of completed work
Our custom academic writing service has a library of past work done. Browse our library of samples
View all samples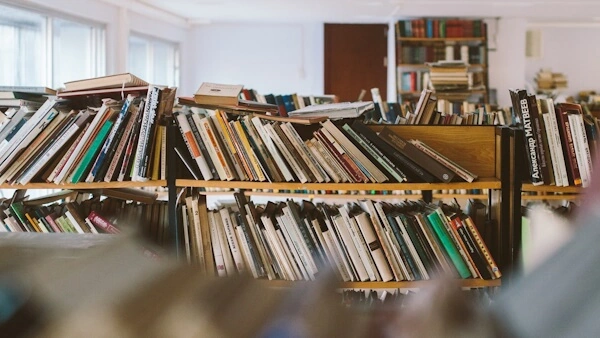 Find the right expert among 500+

We hire Gradewriters writers from different fields, thoroughly check their credentials, and put them through trials.

View all writers
Tough Essay Due? Hire Tough Essay Writers!
We have subject matter experts ready 24/7 to tackle your specific tasks and deliver them ON TIME, ready to hand in. Our writers have advanced degrees, and they know exactly what's required to get you the best possible grade.
Find the right expert among 500+
We hire Gradewriters writers from different fields, thoroughly check their credentials, and put them through trials.
View all writers