Osteoarthritis
Question
Your topic is: Discuss pathophysiology, causes/risk factors, signs and symptoms, and treatments (including medication) of osteoarthritis.
Please carefully read the attached rubric to make sure all points are covered. It is a pass/fail assignment but failure to complete it in its entirety will result in an "incomplete" grade in the course. The paper should be at least four pages (plus title page and references) with three APA references. Three teaching points should also be addressed.
The completed assignment should be sent to me via canvas email by 7/31 by 2359. Let me know if you have any questions about the nature of this assignment.

Top level essay Service
Our professional unemployed professors are waiting for your signal to offer you the best academic writing service you so deserve.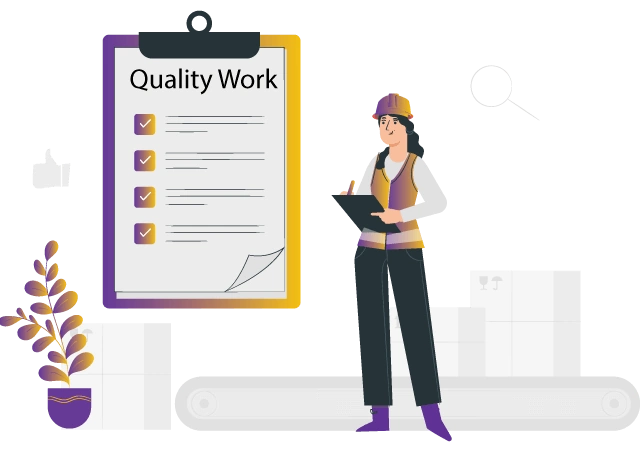 Solution
Osteoarthritis
Osteoarthritis is the most common form of arthritis affecting people around the world. Osteoarthritis occurs mainly on hands, knees, and hips and is characterized by breaking cartilage within a joint, causing bone transformation over time (Sen & Hurley, 2019). According to the Centers for Disease Control and Prevention (2020), more than 32.5 million adults in the United States are affected by the condition. In addition, about 3.3 to 3.6% of the population worldwide are affected by Osteoarthritis, causing disability in more than 43 million people. Osteoarthritis can be classified as either primary Osteoarthritis or secondary Osteoarthritis (Sen & Hurley, 2019). According to Aboulenain and Saber (2020), primary Osteoarthritis is more common than secondary and has been associated with an increased rate of disability. The pathophysiology, causes and risk factors, signs and symptoms, and treatment and management of Osteoarthritis will be covered in this paper.
Pathophysiology
Osteoarthritis is a chronic non-communicable condition with several risk factors and causes responsible for its development in addition to joint mechanics and mechanical stress. Joint destruction in Osteoarthritis is due to elevated pro-inflammatory markers and proteases. The pathophysiology of the condition involves metabolic factors imbalance which alters tissue hemostasis of the cartilage and subchondral bone, leading to destructive processes(Sen & Hurley, 2019). Extracellular matrix interactions play a role in abnormal differentiation and growth of cartilage, leading to destructive cytokines and over-regulatory factors (Sen & Hurley, 2019). Under normal circumstances, integrins mediate the cellular matrix interaction to facilitate cartilage growth and homeostasis maintenance. Still, in Osteoarthritis, the integrin produced is abnormally leading to the degradation of the cartilage matrix.
In Osteoarthritis, growth factors like IFG, BMP and NGF do not function to repair the damaged cartilage tissue as they should. According to Sen and Hurley (2019), articular cartilage leads to surface fibrillation and erosions that develop from the bone and spread to other joints. Once the cartilage is injured, the collagen matrix is destroyed, leading to chondrocytes increasing to form clusters. In Osteoarthritis, the cartilage outgrows, ossify, and osteophytes are formed (Sen & Hurley, 2019). In addition, continuous damage to the collagen matrix leads to apoptosis of the chondrocytes leading to bone thickening and bone erosion (Sen & Hurley, 2019).
Causes and risk factors
The development of Osteoarthritis is due to damage to joint cartilage between bones, which is associated with several risk factors. First, age is one of the risk factors for developing Osteoarthritis, with older people having a higher risk than younger people. Secondly, genetics and family history pose risk factors, which explains the disease's hereditary nature. According to the Centers for Disease Control and Prevention (2020), people with a family history of the condition are more likely to develop it over the years. Additionally, overuse of a joint or joint injury predisposes one to Osteoarthritis (Centers for Disease Control and Prevention, 2020). Gender is also considered a risk factor for Osteoarthritis, with women having a higher risk than men.
Most non-communicable diseases are associated with an increased risk in obese individuals, and so is Osteoarthritis. Obese people are considered to have extra weight, which stresses the joints are increasing the risk, especially weight-bearing joints (Centers for Disease Control and Prevention, 2020). Race is also a risk factor, with the Asian population having a lower risk of the disease. Secondary Osteoarthritis is of higher risk in patients with musculoskeletal abnormalities like joint and bone malignancies (Arthritis foundation, 2020). In addition, congenital malformation like weak muscles fails to provide adequate joint support increasing the risk. Finally, according to the Arthritis Foundation (2020), environmental factors have a role in causing or increasing the risk of Osteoarthritis, including an individual's occupation, physical activity, sporting activities, diet, sex hormones, bone density, and chemicals and radiations.
Signs and symptoms and diagnosis
The clinical presentation of Osteoarthritis may differ from one person to the other, but the common symptoms are joint pain, joint stiffness, and difficulty in movement. Patients with Osteoarthritis may present with joint pain that is relieved by rest, but in severe cases, chronic patients may complain of continuous severe pain that may limit the functioning of the limb (Aboulenain & Saber, 2020). The joint pain is relieved by rest and exacerbated by using the joint, and the timing is mainly in the afternoon or early morning. In addition, the pain in the joint is associated with tenderness, crepitus, and joint swelling (Aboulenain & Saber, 2020). According to Aboulenain and Saber (2020), physical examination of the Osteoarthritis affected joint may prove the presence of crepitus effusions which are non-inflammatory, joint deformity, limited range of movement, and bony swelling of the affected joint.
According to Sen and Hurley (2019), Osteoarthritis commonly affects distal and proximal interphalangeal joints, the carpometacarpal joints, knees and hips, and the lower cervical and lumbar spine more than other joints. Its presentation may be polyarticular, affecting several articulating joints, or monoarticular affection one joint. On examination, pain may be felt with slight motion. According to Sen and Hurley (2019), signs of Osteoarthritis on examination include Bouchard's nodes, Heberden's nodes, and square on the thumb's base. The triad for osteomyelitis clinical presentation is joint pain, joint stiffness, limited movement, and swelling of the joint (Centers for Disease Control and Prevention, 2020). Patients may as well realize that they have lost flexibility, are fatigued, have a clicking sound when a joint is moved, have muscle weakness, feel a grating sensation, and a numbness and tingling sensation (Arthritis foundation, 2020).
For a diagnosis of Osteoarthritis to be made, comprehensive history taking and physical examination are necessary. In addition, a detailed musculoskeletal examination should be performed. Differential diagnoses for Osteoarthritis include avascular necrosis, bursitis, rheumatoid arthritis, tendinitis, and hemochromatosis (Sen & Hurley, 2019). According to the Centers for Disease Control and Prevention (2020), the condition is diagnosed clinically by a doctor by reviewing the subjective-objective and investigations. According to the Arthritis Foundation (2020), joint aspiration, X-ray, and MRI are diagnostic tests that can be performed for osteoarthritis diagnosis. An X-ray will prove bone damage and destruction, joint space narrowing, cysts, marginal osteophytes, and an MRI showing the cartilage structure. In addition, synovial fluid inflammation, osteophytes, and effusion are recognized in an ultrasound (Sen & Hurley, 2019). other tests like complete blood count, C-reactive protein, erythrocyte sedimentation rate, and rheumatoid factor may be performed, but they are often normal in this condition. According to Sen and Hurley (2019), synovial fluid should be taken and tested for white blood cell count, which should contain mononuclear cells and be below 2000/microliter in Osteoarthritis.
Treatment and Management
Osteoarthritis has no cure, and treatment is focused on managing symptoms, improving the quality of life, and avoiding complications based on disease severity and distribution. Both pharmacological and non-pharmacological therapy is vital for osteoarthritis control. Pharmacological intervention plays a vital role in osteoarthritis control. The first line of medications for Osteoarthritis is the oral and topical non-steroidal anti-inflammatory drugs. This class of medicine relieves inflammation and pain, including ibuprofen, naproxen, and aspirin (Centers for Disease Control and Prevention, 2020). Analgesics are the commonly used pain relievers in Osteoarthritis, including opioids for severe pain and acetaminophen for mild pain. Another drug class used in osteoarthritis treatment is corticosteroids, which act by controlling a hormone called cortisol to control inflammation caused by the disease processes (Arthritis foundation, 2020). Aboulenain and Saber (2020) state that using platelet-rich plasma, cannabinoids, and stem cell transplants is still under study but may prove effective results. Duloxetine use is effective in controlling pain.
Non-pharmacological interventions should be implemented as they effectively control the condition. Occupational therapy is effective in managing osteoarthritis patients as it helps in unloading joints through splints and crutches (Sen & Hurley, 2019). Weight loss for obese patients and Physical activity are paramount, and the Arthritis Foundation (2020) recommends good exercise programs for such patients, which include aerobic cardio exercises, balance exercises, range of motion exercises, and strengthening exercises. Heat and cold application to the affected joint also relieve pain. Additionally, joint surgery is the definitive treatment in case all the others fail, and it helps to alleviate pain and improve joint function (Centers for Disease Control and Prevention, 2020). Hips and knee joints are the most surgically replaced joints and have proven successful over the years. Patients should learn to relax as it helps to relieve pain.
Management is always not complete without patient education, and for Osteoarthritis, based on the patient's age, and social determinants of health, education should be done. The three main education points for osteoarthritis patients are self-management, physical activity, and education on maintaining a healthy lifestyle. First, patients should be educated on self-management skills like avoiding pain exacerbating activities or any activity that may be overworking the joint, ensuring drug compliance, and controlling blood sugar levels (Arthritis foundation, 2020). Secondly, Patients should also be educated on the need to maintain regular physical exercises to improve the strength of the joints (Centers for Disease Control and Prevention, 2020). Physical activity helps to control weight, maintain joint function and improve the general state of health. Finally, health professionals should educate patients on maintaining a healthy lifestyle by protecting their joints from injury and overuse, ensuring they take a healthy diet, adopting stress management strategies, and avoiding drug overuse, especially pain medications.
In conclusion, Osteoarthritis is a degenerative chronic joint disease with a slow progression unless on trauma or injury acceleration. Osteoarthritis complicates joint malalignment, deformity, loss of joint function, gout, depression, and stress fractures. Effective interventions have been implemented to control the condition and reduce the risk of complications. Patient education on self-care, physical activity, and a healthy lifestyle are critical to osteoarthritis management. The management of Osteoarthritis involves a multi-professional approach with the involvement of orthopedic surgeons, psychologists, rheumatologists, physicians, nurses, and physiotherapists. Osteoarthritis has no cure, but current interventions are purposed to alleviate symptoms and improve quality of life. Joint replacement therapy is proving to have a good prognosis despite the challenge of prosthetic joints wearing out.
References
Aboulenain, S., & Saber, A. Y. (2020). Primary Osteoarthritis. PubMed; StatPearls Publishing. https://www.ncbi.nlm.nih.gov/books/NBK557808/
Arthritis Foundation. (2020). Osteoarthritis. Arthritis Foundation. https://www.arthritis.org/diseases/osteoarthritis
Centers for Disease Control and Prevention. (2020, July 27). Osteoarthritis (OA). Centers for Disease Control and Prevention. https://www.cdc.gov/arthritis/basics/osteoarthritis.htm
Sen, R., & Hurley, J. A. (2019, February 10). Osteoarthritis. Nih.gov; StatPearls Publishing. https://www.ncbi.nlm.nih.gov/books/NBK482326/
Grab the best

Academic Assistance

with just one click
Our team of

experienced writers

FREE

samples of completed work
Our custom academic writing service has a library of past work done. Browse our library of samples
View all samples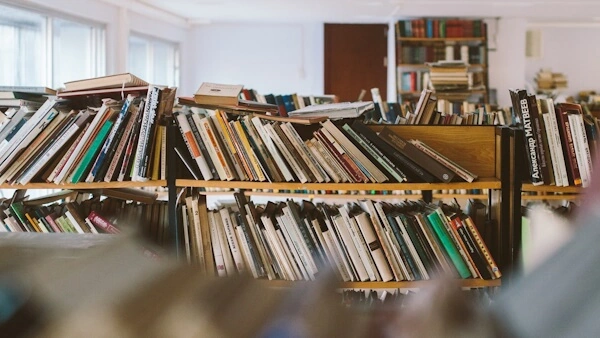 Find the right expert among 500+

We hire Gradewriters writers from different fields, thoroughly check their credentials, and put them through trials.

View all writers
Tough Essay Due? Hire Tough Essay Writers!
We have subject matter experts ready 24/7 to tackle your specific tasks and deliver them ON TIME, ready to hand in. Our writers have advanced degrees, and they know exactly what's required to get you the best possible grade.
Find the right expert among 500+
We hire Gradewriters writers from different fields, thoroughly check their credentials, and put them through trials.
View all writers