Garbage Cans Cleaning Business Plan
Question
Business Plan
For this assignment you will come up with an idea to start your own small business. You will be writing a mini-business plan and have to think through all the different areas of how you would run your business. Be as realistic as possible and choose something you'll enjoy writing about.
• Make sure to include key terms and concepts from the class in your Business plan and bold them (if you do not do this your grade will be significantly reduced).
• Include the headings in your paper for each of the sections below.
Write at least one paragraph for each of the sections below and include a heading in your paper for each.
-Executive Summary - a snapshot of your business. Write this after you have written the other sections and have it summarize the main points of the sections below. This should always be the first section of the business plan (should be written in an appealing way to encourage people to read the full businesss plan).
-Company Description - describes what the company does and how it will make money.
-Market Analysis - research on your industry, market, and competitors.
-Organization and Management - your business and management structure.
-Service or Product - the products or services you're offering.
-Marketing and Sales - how you'll market your business and your sales strategy.
-Funding - how much money you'll need to fund the business, what funding sources you may access and how you'll get funding to keep it going.
-Financial Projections - What is your estimated revenue, costs and profits for the first 6 months and year. Provide details and explain.
-Appendix- Go online and find at least one additional dataset or chart that help build the argument that your business idea will be successful. Write 1-2 sentences tying the data to your business and make sure to provide a source of where you fin found the chart or data.
Here's an article with some good advice: "7 Steps to a Perfectly Written Business Plan (Links to an external site.)"
Manger Interview
This assignment gives you an opportunity to learn about leadership and management from a person who currently holds a management position. Make sure to ask a manager politely ahead of time if you can schedule time to meet with them to ask them questions for an assignment you are doing for your Introduction to Business class. The interview should take no longer than 15-45 minutes. After meeting with them make sure to send them a thank you letter expressing your gratitude for him or her for spending time with you.
The assignment should be 1-2 pages long and you should write 1-2 paragraphs based on each question below. Do not just write out their interview answers but make sure to put everything in your voice and ensure the writing is clear and explains the manager's perspective.
Why and how did you select this manager?
Describe the manager? What company does he or she work for? How many employees is he or she responsible for? How long has he or she been a manager for?
What is his or her leadership philosophy?
What were three things learn from this interview?
Would you consider this person more of a manager or leader? Explain.
What type of leader/manager do you see yourself becoming in the future based on your interview?

Top level essay Service
Our professional unemployed professors are waiting for your signal to offer you the best academic writing service you so deserve.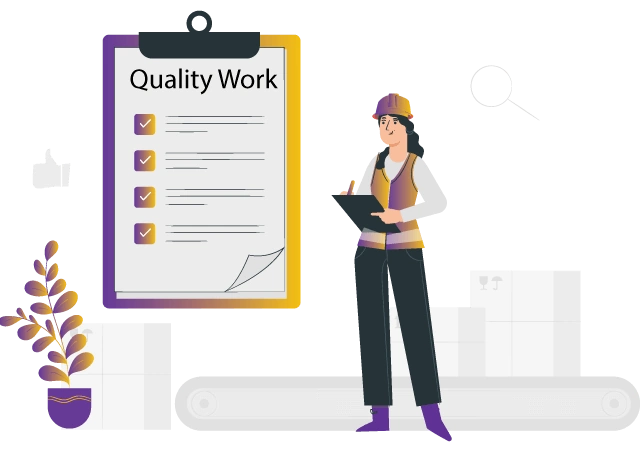 Solution
Executive Summary
Grime Busters is a business specializing in garbage bin cleaning and grime removal. Waste management mainly focuses on sanitation and efficiency in waste disposal. As a result, households in the US are appropriately equipped for their end in waste management systems. Waste holders also play an essential role, but the gap is inadequately addressed. The gap between households and waste holders only covers collection mechanisms, and households cover the gap, but many dislike many people for the job. Therefore, the business offers the service to households and other businesses.
Three partners pooled resources to fund and facilitate the business and its operations. Therefore, they are the personnel and tender to various business functions. Various tailor-made offers are available, but standard plans are weekly, bi-monthly and monthly. In addition, the business provides additional custom offers at custom costs. Grime Busters projects monthly earnings of $3450 and costs, including taxes, of $2700. The projected monthly profit of 700 translates to at least eight months for the business to break even. After the break-even period, the business will commit part of the return on investment for expansion.
Garbage Cans Cleaning Business Plan
Company Description
Grime Busters is a business that specializes in cleaning trash and garbage bins. Extensive research showed gaps in the garbage collection sector. Every town, estate, municipality, and city has its occupants' comprehensive and intricate utility systems. Waste holders manage waste in the US but do not clean or remove grime in the bins and surrounding areas. Waste holders are entities like garbage management companies, individuals, property owners, and state authorities. An extensive plan is used to collect garbage to a central location, but individuals must clean their trash and garbage bins, a task they dislike.
Grime Busters will be cleaning garbage and trash bins. Grime collects on and in the bins over time and should be cleaned regularly for better sanitation. Grime Busters is a business that will explore this opportunity by providing various cleaning service packages. The business will provide the service to individuals and businesses via a one-time or contractual arrangement for a competitive fee.
Market Analysis
Garbage collection and management is a highly competitive domain. However, cleaning the bins is a task overlooked by entities. As a business, Grime Busters is involved in a domain with little monopoly. Similar services in other locations with equipment and skilled personnel offer professional services. Bin Wash Systems and Sparkling Bins are some businesses offering bin cleaning services to businesses and households. Sparkling Bins have special equipment and skilled personnel but have limited operations in specific regions. Grime Busters will mainly operate locally to serve households and businesses within a one-mile radius.
Organization and Management
The business will be a partnership of three people. They will clean using their equipment and hire specialized tools. Partners will contribute overhead costs and plan for the proceeds from the business (Needle and Burns). Additionally, the plan will follow the structure established via a partners' consensus on a decision-making process. Profits will be split into wages and reinvested into the business. Grime Busters is simplified into three core components, marketing, operations, and management. As a result, marketing covers customer relationship management, finances and administration are in management, and operations include scheduling and cleaning activities. All three will be involved in cleaning activities.
Service
The truth in the waste management industry is that cleaning bins are jobs people hate. Unfortunately, this is the trend because people also dislike taking the trash out. Therefore, the business provides locals with cleaning services. Grime Busters will primarily focus on removing the layers of dirt that accumulate on the bin surfaces. It will provide this service so people who hate the task do not have to do it but still manage to maintain high sanitation standards. Grime Busters will also provide standard bin cleaning services. In addition, the business offers tailored packages on a weekly, bi-monthly, and monthly basis for businesses. Individuals will also access the same options. However, Grime Busters will customize one-time offers and charge based on the nature and complexity of the task.
Sales and Marketing
Grime Busters is a community business serving the locals. The partners are known by the people and engage in various social activities. Therefore, they will be directly involved in sales and marketing by distributing business fliers and brochures at social events. In addition, partners will actively engage in the community's sanitation programs. They may explore the endorsement opportunities from the town council after half a year of successful operations. Another essential tool for sales and marketing is social media. Partners will represent the business when engaging potential customers in communal social media groups and communication channels. Finally, they will use discounts and tailor-made solutions to increase sales.
Funding
Grime Busters needs money to fund the acquisition of tools and operations. Key funding areas will also include transportation and maintenance. The business will use a pickup truck to ferry tools to job sites and back to storage. One of the partners will provide their pickup truck for this, and another will provide the storage space. Overhead and operational costs will be divided based on standard and agreed share percentages. Partners raised $5000 cash for Grime Busters' funding via personal funds and loans. As a result, financial responsibilities and benefits will be shared in the same proportion. No funding is required for storage and transportation because the partners will cover them. However, they must allocate funds for maintaining equipment. Partners secured enough funds to start and sustainably run the business.
Financial Projections
Grime Busters will serve a minimum of 40 customers monthly based on demand from market research. The projection includes at least 25 households and 15 businesses with varying customer combinations. During market research, the partners identified and signed 20 potential customers interested in their contractual service. Ten others committed to one-time offers based on demand. Grime Busters aims to reach 20 other customers in the first month. With this number, the business will be self-sufficient (Morrow). In addition, the one-time offer is expected to attract more people, a number that could easily exceed 30 in the same period.
The average revenue for contractual customers will be $120 per month. One-time offers will fetch different rates, but the average is expected to be 30 per customer. Based on the market research and commitments, Grime Busters projected 25 contractual and 15 one-time customers. The combination will raise $3,450 in revenue. Water and sanitation products for the job will cost $550 per month. $530 will pay for maintaining tools and equipment. In addition, partners will receive $250 each for their cleaning work. The overhead costs and sales & marketing budget will be $670, bringing the overall monthly expenditure to $2750. With a margin of $700, it will take the business eight months to break even.

Works Cited
"Business Opportunities - Trash Bin Cleaners Direct". Trash Bin Cleaners Direct, 2022, https://www.trashbincleanersdirect.com/business-opportunities/.
Morrow, Beth. How to open & operate a financially successful cleaning service. Atlantic Publishing Company, 2008.
Needle, David, and Jane Burns. Business in context: An introduction to business and its environment. Boston: South-Western Cengage Learning, 2010.

Appendix
(Image)
Sample Trash Bin Cleaning Gross Income opportunity charts. (Source: Trash Bin Cleaners Direct @https://www.trashbincleanersdirect.com/business-opportunities/) ("Business Opportunities - Trash Bin Cleaners Direct")
Grab the best

Academic Assistance

with just one click
Our team of

experienced writers

FREE

samples of completed work
Our custom academic writing service has a library of past work done. Browse our library of samples
View all samples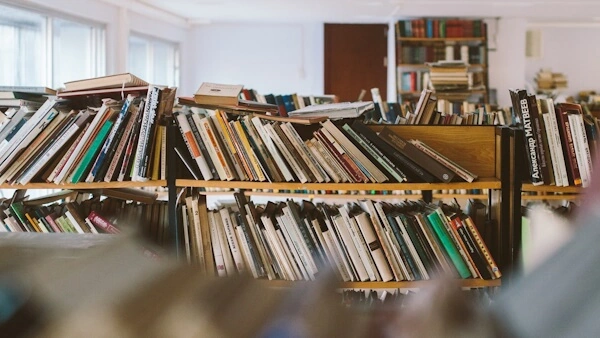 Find the right expert among 500+

We hire Gradewriters writers from different fields, thoroughly check their credentials, and put them through trials.

View all writers
Tough Essay Due? Hire Tough Essay Writers!
We have subject matter experts ready 24/7 to tackle your specific tasks and deliver them ON TIME, ready to hand in. Our writers have advanced degrees, and they know exactly what's required to get you the best possible grade.
Find the right expert among 500+
We hire Gradewriters writers from different fields, thoroughly check their credentials, and put them through trials.
View all writers