Interview and Interdisciplinary Issue Identification
Question
For this assessment, you will create a 2-4 page report on an interview you have conducted with a health care professional. You will identify an issue from the interview that could be improved with an interdisciplinary approach, and review best practices and evidence to address the issue.
As a baccalaureate-prepared nurse, your participation and leadership in interdisciplinary teams will be vital to the health outcomes for your patients and organization. One way to approach designing an improvement project is to use the Plan-Do-Study-Act (PDSA) cycle. The Institute for Healthcare Improvement describes it thus:
The Plan-Do-Study-Act (PDSA) cycle is shorthand for testing a change in the real work setting—by planning it, trying it, observing the results, and acting on what is learned. This is the scientific method adapted for action-oriented learning…Essentially, the PDSA cycle helps you test out change ideas on a smaller scale before evaluating the results and making adjustments before potentially launching into a somewhat larger scale project (n.d.).
You might also recognize that the PDSA cycle resembles the nursing process. The benefit of gaining experience with this model of project design is that it provides nurses with an opportunity to ideate and lead improvements. For this assessment, you will not be implementing all of the PDSA cycle. Instead, you are being asked to interview a health care professional of your choice to determine what kind of interdisciplinary problem he or she is experiencing or has experienced in the workplace. This interview, in Assessment 2, will inform the research that you will conduct to propose a plan for interdisciplinary collaboration in Assessment 3.
It would be an excellent choice to complete the PDSA Cycle activity prior to developing the report. The activity consists of four questions that create the opportunity to check your understanding of best practices related to each stage of the PDSA cycle. The information gained from completing this formative will promote your success with the Interview and Interdisciplinary Issue Identification report. This will take just a few minutes of your time and is not graded.
Reference
Institute for Healthcare Improvement. (n.d.). How to improve. http://www.ihi.org/resources/Pages/HowtoImprove/default.aspx
Demonstration of Proficiency
Competency 2: Explain how interdisciplinary collaboration can be used to achieve desired patient and systems outcomes.
Summarize an interview focused on past or current issues at a health care organization.
Describe collaboration approaches from the literature that could be relevant in establishing or improving an interdisciplinary team to address an organizational issue.
Competency 3: Describe ways to incorporate evidence-based practice within an interdisciplinary team.
Identify an issue from an interview for which an evidence-based interdisciplinary approach would be appropriate.
Competency 4: Explain how change management theories and leadership strategies can enable interdisciplinary teams to achieve specific organizational goals.
Describe change theories and a leadership strategy that could help develop an interdisciplinary solution to an organizational issue.
Competency 5: Apply professional, scholarly, evidence-based communication strategies to impact patient, interdisciplinary team, and systems outcomes.
Organize content so ideas flow logically with smooth transitions; contains few errors in grammar/punctuation, word choice, and spelling.
Apply APA formatting to in-text citations and references, exhibiting nearly flawless adherence to APA format.
Professional Context
This assessment will introduce the Plan-Do-Study-Act (PDSA) Model to create change in an organization. By interviewing a colleague of your choice, you will begin gathering information about an interprofessional collaboration problem that your colleague is experiencing or has experienced. You will identify a change theory and leadership strategies to help solve this problem.
Scenario
This assessment is the first of three related assessments in which you will gather interview information (Assessment 2); design a proposal for interdisciplinary problem-solving, (Assessment 3); and report on how an interdisciplinary improvement plan could be implemented in a place of practice (Assessment 4). At the end of the course, your interviewee will have a proposal plan based on the PDSA cycle that he or she could present to stakeholders to address an interdisciplinary problem in the workplace.
For this assessment, you will need to interview a health care professional such as a fellow learner, nursing colleague, administrator, business partner, or another appropriate person who could provide you with sufficient information regarding an organizational problem that he or she is experiencing or has experienced, or an area where they are seeking improvements. Consult the Interview Guide [DOCX] for an outline of how to prepare and the types of information you will need to complete this project successfully.
Remember: this is just the first in a series of three assessments.
Instructions
For this assessment, you will report on the information that you collected in your interview, analyzing the interview data and identifying a past or current issue that would benefit from an interdisciplinary approach. This could be an issue that has not been addressed by an interdisciplinary approach or one that could benefit from improvements related to the interdisciplinary approach currently being used. You will discuss the interview strategy that you used to collect information. Your interview strategy should be supported by citations from the literature. Additionally, you will start laying the foundation for your Interdisciplinary Plan Proposal (Assessment 3) by researching potential change theories, leadership strategies, and collaboration approaches that could be relevant to issue you have identified. Please be certain to review the scoring guide to confirm specific required elements of this assessment. Note that there are differences between basic, proficient and distinguished scores.
When submitting your plan, use the Interview and Issue Identification Template [DOCX], which will help you to stay organized and concise. As you complete the template, make sure you use APA format for in-text citations for the evidence and best practices that are informing your plan, as well as for the reference list at the end.
Additionally, be sure to address the following, which corresponds to the grading criteria in the scoring guide. Please study the scoring guide carefully so you understand what is needed for a distinguished score.
Summarize an interview focused on past or current issues at a health care organization.
Identify an issue from an interview for which an evidence-based interdisciplinary approach would be appropriate.
Describe potential change theories and leadership strategies that could inform an interdisciplinary solution to an organizational issue.
Describe collaboration approaches from the literature that could facilitate establishing or improving an interdisciplinary team to address an organizational issue.
Communicate with writing that is clear, logically organized, and professional, with correct grammar and spelling, and using current APA style.
Additional Requirements
Length of submission: Use the provided template. Most submissions will be 2 to 4 pages in length. Be sure to include a reference page at the end of the plan.
Number of references: Cite a minimum of 3 sources of scholarly or professional evidence that support your central ideas. Resources should be no more than 5 years old.
APA formatting: Make sure that in-text citations and reference list follow current APA style.

Top level essay Service
Our professional unemployed professors are waiting for your signal to offer you the best academic writing service you so deserve.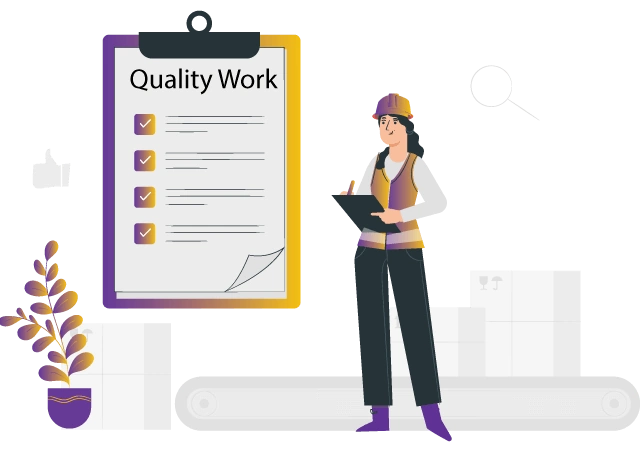 Solution
Interview and Interdisciplinary Issue Identification
Interview Summary
During my interview session, I interviewed a nursing practitioner from the University of Maryland Health Centre which is a prominent healthcare facility offering holistic and patient-centered care to the residents of Maryland. This healthcare organization adopts evidence-based practices and has a set standard of care making them among the leading healthcare providers within Maryland. The nurse specialist that I interviewed had the core responsibility of communicating and collaborating with pertinent healthcare professionals regarding their patient's treatment plans. The nursing practitioner also adopted effective clinical nursing practices whereby critical information regarding patients was effectively communicated to promote medical outcomes. Similarly, the nurse ensured that the healthcare institutions adhered to evidence-based nursing processes and procedures to optimize care. While the organization had highly qualified healthcare practitioners, it faced interdisciplinary teamwork leading to the decline of interprofessional cooperation and a lack of mechanisms to promote effective communication and collaboration efforts.
The Maryland Health Centre's management attempted to address these issues by integrating team-building activities and ensuring healthcare roles were linked to ensure that they promoted collaborative culture among healthcare specialists. The interviewee's roles involved caring for patients in the ICU, however, she shared that teamwork and communication with practitioners were inadequate which at times negatively affected patients' healthcare outcomes. The interviewee had interdisciplinary team experience acquired while working in the emergency section whereby she assigned priority levels to patients based on their current conditions.
Issue Identification
According to the interview, the core issues facing the University of Maryland Health Centre are interdisciplinary teamwork issues. In the modern-day era, teams have gained popularity among organizations as a standard among employees to fulfill their daily roles. According to Stahlke & Dahlke (2020), teamwork not only improves patient care and outcomes, but it increases workers' job satisfaction and maximizes their organizational efficiency. Thus, teamwork is a reflection of the behavior and interactions between members working to execute a task. For a team to be effective, they need to communicate in a clear and precise. In the healthcare environment, teamwork is utilized for a variety of reasons such as engaging in continuous improvement, responding to emergencies, and management of work projects. Team members in the healthcare setting need to trust each other, without which, they will create vulnerabilities and hinder their capability to offer effective care (Mach et al., 2021).
Workplace conflicts at the University of Maryland Health Centre were due to differentiated perspectives, work styles, and values of the different healthcare professionals. For teams to be effective, conflicts need to be resolved in a timely and professional manner. In a healthcare setting, the stakes are higher since conflicts can lead to disastrous outcomes among patients (Mach et al., 2021). Some of the team conflicts evident within the healthcare setting include work style and personality conflicts. Workstyle conflicts occur whenever members of a team have different preferences on how to accomplish tasks. While some members prefer to be slow and mindful, other employees prefer to accomplish tasks with speed. Thus, when collaborating, the differentiated working styles result in conflicts. Personality conflict is attributed to distinct personality types among members of a team. Such conflict is not limited to peers but also occurs among coworkers and supervisors.
Change Theories That Could Lead to an Interdisciplinary Solution
According to change theory, organizational structure and direction are constantly changing to fulfill the requirements of the internal and external environment. This theory aims to boost organizational changes by evaluating, monitoring, and planning the necessitated changes between leaders and team members (Meyer et al., 2014). During the change process, leaders can proactively involve their employees in meetings and discussions as it creates opportunities for employees to air their opinion and participate in the decision-making process. According to Lewin's model, change theory can be used to develop an interdependence approach by emphasizing problem-solving, decision-making approaches, and knowledge sharing among employees. Team interdependence will ensure that different health practitioners share similar goals while also creating a harmonious environment for both team members and employees. Thus, this theory will develop an interdependence solution to resolve the team issues at the University of Maryland Health Centre by sharing knowledge through teamwork and collaboration as part of the organization's learning process.
Leadership Strategies That Could Lead to an Interdisciplinary Solution
The use of collaborative leadership techniques is essential for creating transdisciplinary solutions. This approach features the organization's leadership collaborating with employees to evaluate healthcare management practices (Stahlke & Dahlke, 2020). Leadership will enable the organization to develop effective teams by ensuring effective communication and collaboration through decision-making. The resource used to address this issue is cited from a peer-reviewed journal making it highly credible (Stahlke & Dahlke, 2020). Similarly, it highlights that a collaborative leadership strategy will lead to the development of interdisciplinary solutions.
Collaboration Approaches for Interdisciplinary Teams
Collaborative practice is crucial in our healthcare systems today since no single healthcare expert can meet the collective needs of a patient. Similarly, the complexities in delivering effective healthcare necessitate healthcare professionals to adopt new and flexible approaches that enable them to meet the needs of their patients (Mach et al., 2021). within the collaborative approach, leaders can boost collaboration by acknowledging the efforts of others and complementing staff for their accomplishments. this approach can be further improved by integrating collaborating technology tools which can help increase cohesion between teams by opening knowledge and skill-sharing avenues. The article by Mach et al (2021) is a credible source because it is peer reviewed and presents insight on how organizational leadership can boost collaboration. vital to this organization's issues.
References
Mach, M., Abrantes, A. C. M., & Soler, C. (2021). Teamwork in Healthcare Management. In www.intechopen.com. Intech Open. https://www.intechopen.com/chapters/76172
Meyer, R., O'Brien-Pallas, L., Doran, D., Streiner, D., & Duffield, C. (2014). Boundary Spanning by Nurse Managers: Effects of Managers' Characteristics and Scope of Responsibility on Teamwork. Canadian Journal of Nursing Leadership, 27(2), 42–55. https://doi.org/10.12927/cjnl.2014.23837
Stahlke, S., & Dahlke, S. (2020). The Relational Role of Managers in Support of Teamwork. Canadian Journal of Nursing Leadership, 33(1), 112–121. https://doi.org/10.12927/cjnl.2020.26187
Grab the best

Academic Assistance

with just one click
Our team of

experienced writers

FREE

samples of completed work
Our custom academic writing service has a library of past work done. Browse our library of samples
View all samples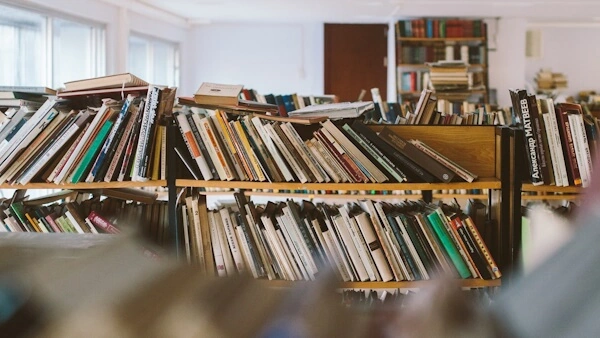 Find the right expert among 500+

We hire Gradewriters writers from different fields, thoroughly check their credentials, and put them through trials.

View all writers
Tough Essay Due? Hire Tough Essay Writers!
We have subject matter experts ready 24/7 to tackle your specific tasks and deliver them ON TIME, ready to hand in. Our writers have advanced degrees, and they know exactly what's required to get you the best possible grade.
Find the right expert among 500+
We hire Gradewriters writers from different fields, thoroughly check their credentials, and put them through trials.
View all writers