Literature Review and Critical Appraisal
Question
This week's first assignment is STEP 3 – Literature Review and Critical Appraisal.
The student will complete the following items and submit a Word doc to the assignment link.
Provide a title that conveys or describes the assignment.
Literature Review – Provide the key terms used to guide the search for the evidence and provide at least five (5) summaries of research studies to support the evidence.
Critical Appraisal of Literature – Discuss the strengths and weaknesses of the evidence, what is known from the evidence and any gaps in knowledge from the research evidence.
References – Cite a minimum of five scholarly references in APA 7th ed format.

Top level essay Service
Our professional unemployed professors are waiting for your signal to offer you the best academic writing service you so deserve.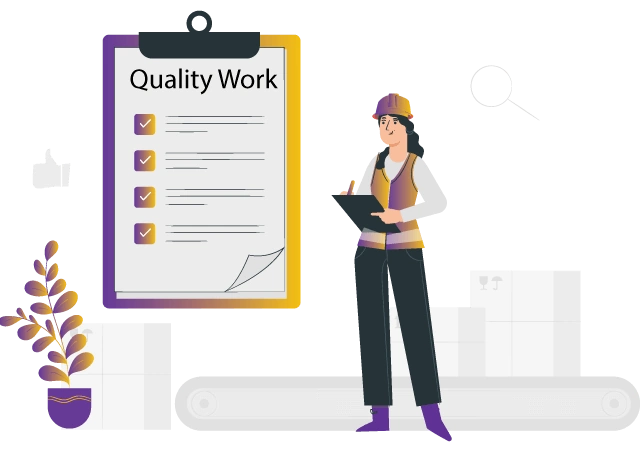 Solution
Literature Review and Critical Appraisal
Due to a lack of primary care providers, the current healthcare system cannot keep up with the country's rising demand for primary care services. Even though nurse practitioners are highly qualified, healthcare workers who can hold physician oversight positions and provide primary care services prevent NPs from making the most of their abilities in primary care provider roles. The American healthcare system needs to be changed to one that offers essential, patient-centered, accessible health services while enhancing the quality and bringing down costs.
Five academic articles were looked at in this paper to address the PICOT question, Will a group medical appointment-based educational module encourage primary care clinic nurses and clinicians to implement type 2 diabetes prevention and management programs and lower hemoglobin A1C? Several search techniques were used to review the literature, including nursing journals, ERIC, Ovid Plus, PubMed, Medline, and CINAHL. It also included The Cochrane Library, Google Scholar, and published articles in the search results. It is essential to search for terms like type 2 diabetes or prediabetes; diabetes diet; self-monitoring; hemoglobin A1C control; self-efficacy; adherence; and compliance with lifestyle changes.
Literature review
Participants in the Staite et al. (2020) study, who were at high risk of developing type 2 diabetes, were randomly assigned to one of three treatment groups: control, diabetes prevention, or diabetes treatment. Prediabetic study participants were able to manage their sugar levels and reschedule the occurrence of type II diabetes thanks to their efforts. Thomas and Krishnamoorthy conducted another quasi-experimental study, and Ramasamy (2019) evaluated nurses' knowledge of diabetes care. They were interested in learning more about diabetic inpatients and outpatients. The article's strength was pointing out errors in 15 different cases. How nutrition education can enhance diabetes management was not covered in the article. In their third article, Kaya and Karaca (2018) examined the nurses' understanding of type 2 diabetes. Two hundred forty-five nurses were polled using a questionnaire about their attitudes, background information, and perceptions of diabetes. One of the article's main strengths was the questionnaire form given to each nurse. The data that was gathered tended to be skewed because of the wide range of educational backgrounds and nursing experience.
Johnson et al. (2019) investigated the criteria and suggestions that are graded according to a system and are founded on the most recent available evidence. The promotion of population health, the customization of treatments, diagnostic testing, and screening recommendations are some of the recommendations that were made. Glycemic targets, prevention or delaying the onset of the disease, collaborative care, lifestyle management, and prevention of complications are some of the other recommendations. This position statement explains diabetes treatment and prevention standards related to population health. Because of this, the author's research paper can benefit from the information contained in this position statement. The evidence evaluation hierarchy would be presented using Level II as the level of presentation.
Yang et al. (2019) researched the positive effects of exercise on the health of type 2 diabetics. Organizations such as the American Diabetes Association and the American College of Sports Medicine influenced the author's recommendations. The primary objectives of the research were to determine the extent to which patients adhered to their exercise regimens and their capacity to achieve and maintain optimal levels of blood pressure, lipids, and glucose control. The study's authors kept track of the amount of physical activity, the type, and how each patient performed that activity. The findings supported the evidence at the first level of the hierarchical hierarchy.
References
Johnson, E. L., Feldman, H., Butts, A., Billy, C. D. R., Dugan, J., Leal, S., ... & Neu Miller, J. J. (2019). Standards of medical care in diabetes—2019 abridged for primary care providers. Clin. Diabetes, 37, 11-34.
Kaya, Z., & Karaca, A. (2018). Evaluation of nurses' knowledge levels of diabetic foot care management. Nursing research and practice, 2018.
Staite, E., Bayley, A., Al-Ozairi, E., Stewart, K., Hopkins, D., Rundle, J., ... & Ismail, K. (2020). A Wearable Technology Delivering a Web-Based Diabetes Prevention Program to People at High Risk of Type 2 Diabetes: Randomized Controlled Trial. JMIR mHealth and unhealth, 8(7), e15448.
Thomas, L., Krishnamoorthy, S. D. D., & Ramasami, P. (2019). Assessment of inpatient diabetes knowledge among healthcare professionals in a district general hospital. Diabetes & Metabolic Syndrome: Clinical Research & Reviews, 13(2), 1657-1660.
Yang, D., Yang, Y., Li, Y., & Han, R. (2019). Physical exercise therapy for type 2 diabetes mellitus: from mechanism to orientation. Annals of Nutrition and Metabolism, 74(4), 313-321.
Grab the best

Academic Assistance

with just one click
Our team of

experienced writers

FREE

samples of completed work
Our custom academic writing service has a library of past work done. Browse our library of samples
View all samples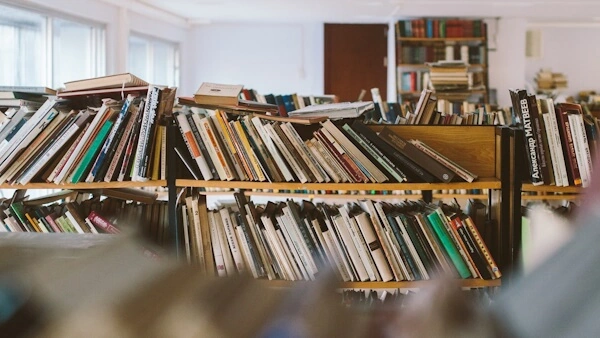 Find the right expert among 500+

We hire Gradewriters writers from different fields, thoroughly check their credentials, and put them through trials.

View all writers
Tough Essay Due? Hire Tough Essay Writers!
We have subject matter experts ready 24/7 to tackle your specific tasks and deliver them ON TIME, ready to hand in. Our writers have advanced degrees, and they know exactly what's required to get you the best possible grade.
Find the right expert among 500+
We hire Gradewriters writers from different fields, thoroughly check their credentials, and put them through trials.
View all writers