Management of Mental Disorders
Question
You selected and researched a historical figure who has made a significant contribution to modern-day medicine. Now, you will create an outline using the information you selected and researched.
Who is your audience?
What is the topic or purpose of your research paper?
What are the three most medically intriguing main ideas of your research?
What resources are available for each main idea?
Activity
Create an outline for your research paper.
This outline should include
INTRODUCTION
Possible Hook (quotation, provocative question, compelling statement, fact, statistic, or brief anecdote)
Possible Context/Background of Subject/Person
Working Thesis
BODY
Section 1 (3–4 paragraphs.)
Include background information on your person from your research. Include various types of support (quotations, hard evidence, explanation).
Section 2 (1–2 paragraphs.)
Are there reviews against this person's accomplishment? What does the opposition say? Explain one main objection developed or an overview of several objections. Include various types of support (quotation, hard evidence, explanation, and example).
Section 3 (1 paragraph)
Your rebuttal (refutation) to the counterargument: Why might they be wrong or misguided? Include various types of support (quotation, hard evidence, explanation, and example).
CONCLUSION
Restate your thesis
Recap your subtopics
Leave the reader on a thoughtful note (refer to the same choices as for you intro hooks). Use your outline to write the rough draft for your research paper.
Use your outline to write the rough draft for your research paper.
Top level essay Service
Our professional unemployed professors are waiting for your signal to offer you the best academic writing service you so deserve.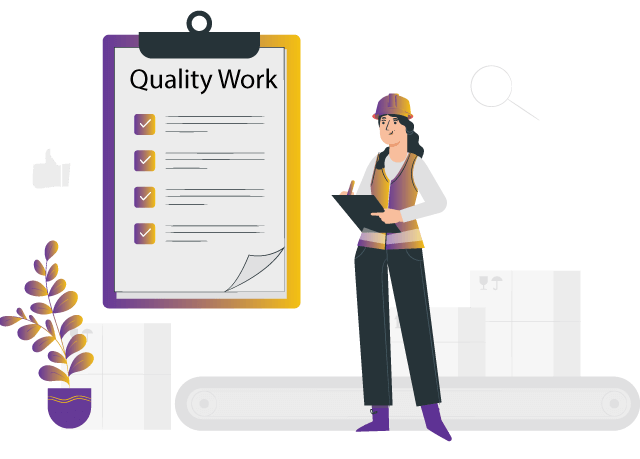 Solution
Management of Mental Disorders
Among the world's population, 13% suffer from mental disorders. The Centers for Disease Control and Prevention states that the rate is expected to rise to 20% in the next few years due to the adjustment to the new normal amid the coronavirus pandemic. Mental illness is mainly caused by trauma, loss of loved ones, job loss, and experiences of discrimination and stigma among social classes. The condition is most common in young adults 18-25 years of age (30.6%) but lowers among older adults of 50 years (14.5%). Both pharmacological and nonpharmacological modes have been developed to prevent this severe condition (Nochaiwong et al., 2021). Serotonin and Lexapro have been used in the pharmacological management of the condition for a long time, while psychotherapy is being embraced as the nonpharmacological management strategy.
Sigmund Freud remains one of the best-known historical figures for his invention of psychoanalysis as a nonpharmacological strategy in managing mental disorders. Psychoanalysis is the therapeutic and psychological modality that targets mental ailments, through properly examining the relationship between the conscious and the unconscious elements. Psychoanalysis investigates the fears that occur to the conscious mind due to the interaction of the conscious and unconscious elements through techniques such as free association and dream interpretation (Cherry, 2020). This paper seeks to identify the effectiveness of Sigmund Freud's psychoanalysis in managing mental disorders, the critiques developed against psychoanalysis, and the possible rebuttals to these critiques.
The psychoanalytic theory presents psychoanalysis as a method of treatment for mental disorders that mainly emphasizes unconscious mental processes. Sigmund Freud is the founder of the psychoanalytic program based on clinical findings and simulations. Freud states that most patients freely talk even if not under hypnosis. In his theory of free association of ideas, the patients are expected to say anything whether it is presumed relevant or not. Addressing several difficulties experienced by patients during free association, Freud notes that there are several painful instances experienced by the patients that are held away from the conscious mind (Cherry, 2020). The experiences bring up emotions that the patients do not want to be evoked. Freud concludes that the feelings and experiences influence the patient's ability to make free associations and result in depressive feelings and anxiety. Therefore, objective treatment of the patient's response and resistance to the feelings and experiences by enabling the patient to properly analyze the origin of those feelings is critical in reducing the pain experienced.
Psychoanalysis holds that individuals experiencing mental disorders can achieve emotional relief by incorporating unconscious awareness into conscious awareness. Involvement in this process can translate into the alleviation of the mental burden. Based on Freud, psychoanalytic therapy explores the influence of the unconscious mind on the thoughts and behaviors of an individual, which all play a role in mental complications (Wack, 2019). Freud's work has also helped gain a greater understanding of concepts such as personality, abnormal psychology, and human development through analysis of the status of the mind.
Psychoanalysis also improved the management of mental disorders by involving cognitive behavioral therapy as another nonpharmacological method for managing mental disorders. Cognitive-behavioral therapy is a mode of psychotherapeutic treatment that helps an affected patient easily identify the disturbing factors and change the disturbing mental patterns that negatively affect their behavior (Encyclopedia Britannica, 2019). The main objective of cognitive-behavioral therapy is to change the negative thoughts that may cause mental disorders in an individual. Sigmund Freud identified dialectical behavior therapy as the mode of cognitive therapy that is critical in managing mental disorders. Freud concludes that identifying the various negative thoughts of an individual and responding to them to prevent mental disorders is critical in alleviating mental burden among the mentally challenged.
Critiques of Psychoanalysis
There has been a lot of debate, and many people have become skeptical of psychoanalysis due to weakness in the evidence that supports its effectiveness. The major objection to psychoanalysis is that it is not as effective as the other methods of curbing mental disorders. This is not true, as evidence has frequently backed up its efficacy. A systematic review of the effectiveness of psychoanalysis in a population revealed reduced symptoms and long-term effectiveness in reducing mental issues (Cherry, 2020). Therefore, the method is very effective. According to the statistics recorded in 2015 regarding psychodynamic therapy, psychoanalysis proved very effective for conditions such as depression, somatic disorders, and anxiety.
Rebuttal to the Objection
I cannot entirely agree with the objection raised against psychoanalysis. According to different research carried out by the Centers for Disease Control and Prevention, the treatment mode has proved very effective. Additionally, psychoanalysis involves cognitive therapeutic methods such as cognitive-behavioral therapy. I, therefore, do not agree with the objection and accept that the therapy is effective. Today, psychoanalysis is applied in art, literature, and other real-world concerns.
Conclusion
In conclusion, the mental disorder has been a critical issue since time immemorial. Mental disorders have a 13% prevalence worldwide, and the numbers are expected to go up. Sigmund Freud is one of the most sensational historical figures as far as mental health is concerned. Freud developed psychoanalysis as a nonpharmacological method of management of the condition. Psychoanalysis is the therapeutic and psychological modality that aims to treat psychological disorders by properly investigating the interaction between conscious and unconscious elements.
Psychoanalysis has paved the way for the implementation of cognitive therapeutic methods in managing mental disorders. Cognitive therapeutic methods closely monitor the reasons for certain occurrences in one's mental state. Management of such occurrences is critical in the management of mental issues. One of the objections to psychoanalysis concerns its ineffectiveness.
References
Cherry, K. (2020, February 21). What is psychoanalysis? Verywell Mind. https://www.verywellmind.com/what-is-psychoanalysis-2795246
Encyclopedia Britannica. (2019). Psychoanalysis: Definition, theory, and therapy. https://www.britannica.com/science/psychoanalysis
Nochaiwong, S., Ruengorn, C., Thavorn, K., Hutton, B., Awiphan, R., Phosuya, C., Ruanta, Y., Wongpakaran, N., & Wongpakaran, T. (2021). The global prevalence of mental health issues among the general population during the coronavirus disease-2019 pandemic: A systematic review and meta-analysis. Scientific Reports, 11(1). https://doi.org/10.1038/s41598-021-89700-8
Wack, M. (2019, May 25). Sigmund Freud: Psychology and the influence of psychoanalysis. BetterHelp. https://www.betterhelp.com/advice/psychologists/sigmund-freud-psychology-and-the-influence-of-psychoanalysis/
Grab the best

Academic Assistance

with just one click
Our team of

experienced writers
FREE

samples of completed work
Our custom academic writing service has a library of past work done. Browse our library of samples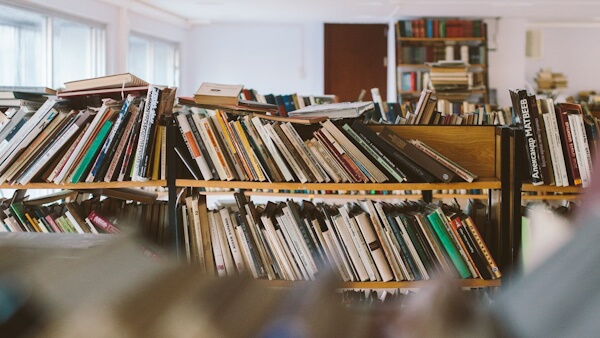 Find the right expert among 500+

We hire Gradewriters writers from different fields, thoroughly check their credentials, and put them through trials.

View all writers
Tough Essay Due? Hire Tough Essay Writers!
We have subject matter experts ready 24/7 to tackle your specific tasks and deliver them ON TIME, ready to hand in. Our writers have advanced degrees, and they know exactly what's required to get you the best possible grade.
Find the right expert among 500+
We hire Gradewriters writers from different fields, thoroughly check their credentials, and put them through trials.
View all writers