mass culture. cultural spaces: Hadrians wall.
Question
Cultural products, rituals, and commodities don't just come from shopping malls.
We experience culture in many different spaces and through different events. Sports stadiums, street festivals, museums, national holidays, and rites of passage like weddings,
are all spaces where we experience and consume culture. examine how it is both a cultural and capitalist product.
What can we learn about culture, experience, and capitalism when we look closely at these spaces or events? To answer this question you need to consider how these spaces or events look, what they are for, and what people actually do there. You might also want to think about who is included or excluded. You also need to consider how these places are affected by consumerism and capitalism. These are spaces of community and culture but
also business and industry. Remember you are being asked to use course material, so you also need to think about theories like atomization, folk culture versus mass culture, and industrialization.


I want these ideas I laid out above and the ones that are present in the files I posted to be applied to one specific cultural monument. examine how it is both a cultural and capitalist product.

The monument or cultural space is Hadrian's wall. The emphasis should be to use the files I posted however use any other source that is relevant or helpful.

I've put the discipline as other but please keep me informed about the assigned writer's expertise. I think sociology would be appropriate.

Top level essay Service
Our professional unemployed professors are waiting for your signal to offer you the best academic writing service you so deserve.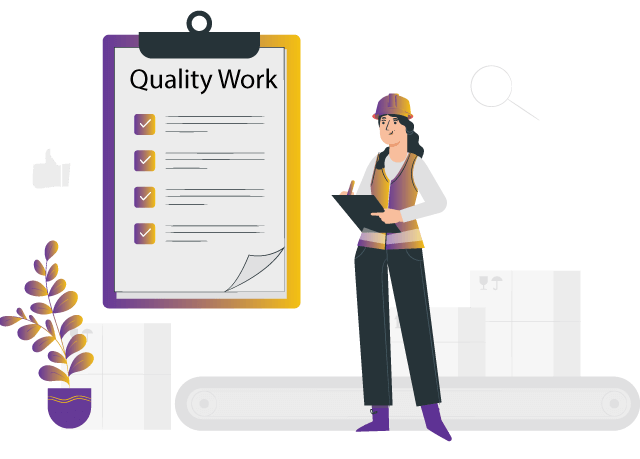 Solution
Hadrian's Wall Cultural Monument
Cultural products enhance the living standards and well-being of both communities and individuals worldwide. Monuments form part of these products, which serve varied functions to communities that engage with them or bear close relationships. Thus, when some members of a particular community come up with them, they tend to communicate achievements, multiple ideas and values to the societies they stand for. The Hadrian's Wall built from stones enacted theories concerning its purpose, which revolve around controlling northern indigenous people, immigration, and smuggling. Therefore, this paper aims to examine cultural products, the appearance and purpose of Hadrian's Wall.
In the past three centuries, Hadrian's Wall was innovatively constructed by specialists from the Roman army who had special experience in architecture, engineering, and masonry. Nevertheless, it took around 1500 men to complete the construction of the ambitious project after six years. The Wall stretched approximately 120 kilometers across the width of the land, and about 17 fortifications alongside the length of the Wall and a ditch with the dimensions of 6 meters wide and 3 meters deep, which run parallel to the Wall (Breeze, 2019). Consequently, the presence of packed earth in the ditch renders the project to be interpreted as a defensive mechanism meant to curb invasions emerging from the northern bay. On the other hand, the fortifications were guarded by Roman soldiers who happen to be non-citizens recruited into the army and stationed away from their homeland; they interact in their residential centers as they share and their varied cultures. Additionally, several Roman Cavalry barracks were established alongside the Wall, where soldiers resided in the back end rooms since their horses lived in the front part of the room, partitioned by a narrow wall (Breeze, 2019).
Consequently, the diverse tribes who inhabited southern Scotland were potential threats to the Roman territories. Moreover, the rampant raids took over in provinces towards western Rome where slaves were captured and constantly steal cattle from the fourth century. Therefore, the Wall helped them monitor the flow of individuals between the south and north hence enabling few Roman soldiers to fight against the potential threats (Breeze, 2019). Under the same token, while searching for a location to establish the best military network to defend themselves against the legitimate threats from the north, they preferably chose the southwest region of Britain with a narrow path; hence, embrace most topographical features in the area to gain competitive advantage. Conversely, the Hadrian's Wall has never served as a boundary between Scotland and England though widely believed. However, it portrays many benefits to the world's heritage site and a popular tourist attraction. Furthermore, due to the Wall's archeological remains, its structures take varied forms, making it crucial for archeological research and education. For instance, the stones used in building the Wall have been dismantled, conserved, and re-used (Breeze, 2019).
Currently, in Britain's eastern and western regions, several aboveground remains exist despite their reduced dimensions. Therefore, these archeological remains play a key role in the economic sector since it forms fascinating sites for recreation and other related cultural consumption. Moreover, in the central region of the heritage site, wall structures are well preserved, they can be read easily, and a significant section named Clayton wall conserved and reconstructed where most of the landscape structures such as earthworks and ditches are still survive. Additionally, dozens of forts, fortlets and mile castles are conserved, extracted and interpretation concerning them is made to the public. Therefore, the Hadrian's Wall world heritage (HWTP) was formed in 1993 to champion the development of reliable tourism for the Hadrian's Wall World Heritage Site location. According to Marx's theory of commodity fetishism, a commodity remains simple only if it bears a direct relationship with its use-value. Therefore, cultural sites such as Hadrian's Wall, the value it provides to the communities residing around it and tourists, some expect them to foster economic tools for regions, communities or nations. However, serious conflicts emanate from incompatible expectations due to diverse human needs (Apter, 2018).
On the other hand, capitalism and industrialization reduce the cultural spaces required for recreation and archeological research. Consequently, the space utilized for building houses, agricultural farming and industrial infrastructure demanded the demolition of some sections of Hadrian's Wall, which indicates the influence of capitalism and urbanization on the consumption of cultural activities (Kellner, 2012). On the other hand, recent studies have shown that civilians have extensively settled alongside the Wall of Hadrian, which denotes exclusive exploitation of cultural spaces though paves the way for major discoveries in due course. For example, archeologists scratch the top surface of the Hadrian's Wall, unlike civilian settlers who dig deeper while constructing their settlement structures. Additionally, in the 18th century, Hadrian's Wall was utilized to route a new road passing through Cumbria and Northumberland. Proceeding, General Wade began constructing a new route beginning from Newcastle to Carlisle following the Hadrian's Wall while utilizing aboveground remains for raw material hence depicting the consumerism.
Theoretically, Research finding and historical records form part of the information which enhance cultural values and economic status of a particular cultural setup. Therefore, heritage practitioners look into preserving cultural resources based on the theories and underlying information in the site like preservation intervention, interpretation, and infrastructural development (Brien, 2017). According to the theory of atomization, a basic unit of society disintegrated into several parts based on the underlying standards; Hadrian's Wall transformed soldiers' lives from defense to camping places such as non-citizens recruited to the army were posted away from their homeland. Consequently, these soldiers got privileged to interact with the rest of the soldiers with diversified norms and cultural engagement practices. Because the structure and life alongside the Wall had changed, the static communities transformed larger trading centers (Stocks, 2019).
In addition, cultural products shape the preferences and the taste of different masses in whereby the consciousness of the parties involved are molded to new desires. Therefore, actions to eliminate true desires, alternatives and radical perspectives are dictated by political implications. First, the construction of Hadrian's Wall forms part of political implications. For instance, the Wall restricted the flow of the people between the Romans and tribes from northern Scotland. Soldiers guarding the Wall against any attacks resided in barracks where they had hospitals, storehouses and temples. Therefore this kind of interaction, like worshiping together, tends to alter the tastes and preferences of the parties engaged (Stocks, 2019).
In summary, the paper examined the outlook of the cultural monument of Hadrian's Wall, purpose, and performance. Furthermore, it examined how cultural products can be both cultural and capitalist products. Finally, the implications of consumerism, capitalism and theories underpinning cultural experiences were elaborated.
References
Kellner, D. (2012). The Frankfurt School and the Culture Industry. Chapter two, 47-75.
O'Brien's. (2017). The History of Popular Culture. Popular Culture: A User's Guide, 1-44.
Breeze, D. J. (2019). Hadrian's Wall: A study in archaeological exploration and interpretation: The Rhind Lectures 2019. Archaeoress Publishing Ltd.
Stocks, C. (2019). Stories from the Frontier: Bridging Past and Present at Hadrian's Wall. Trends in Classics, 11(1), 139-160.
Apter, E. (2018). Fetishism in Theory: Marx, Freud, Baudrillard. In Feminizing the Fetish (pp. 1-14). Cornell University Press.
Grab the best

Academic Assistance

with just one click
Our team of

experienced writers
FREE

samples of completed work
Our custom academic writing service has a library of past work done. Browse our library of samples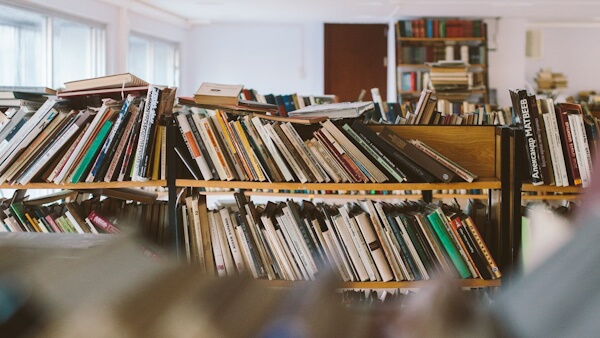 Find the right expert among 500+

We hire Gradewriters writers from different fields, thoroughly check their credentials, and put them through trials.

View all writers
Tough Essay Due? Hire Tough Essay Writers!
We have subject matter experts ready 24/7 to tackle your specific tasks and deliver them ON TIME, ready to hand in. Our writers have advanced degrees, and they know exactly what's required to get you the best possible grade.
Find the right expert among 500+
We hire Gradewriters writers from different fields, thoroughly check their credentials, and put them through trials.
View all writers