Report For Rensselaer County About Their Increasing Medicaid Costs
Question
1) Medicaid costs continue to be a significant burden on counties in NY State. As an expert on Medicaid funding, you have been asked to write a report for Rensselaer County about their increasing Medicaid Costs.
Give a brief overview of how Medicaid works in New York and explain the causes of recent increases. Then suggest two ways they could attempt to reduce costs. This could include an explanation of policy changes they could lobby the state government to enact or examples of successful programs that have been used to reduce costs in other counties or states. Any recommendation you give must be supported by evidence of its benefit.
Top level essay Service
Our professional unemployed professors are waiting for your signal to offer you the best academic writing service you so deserve.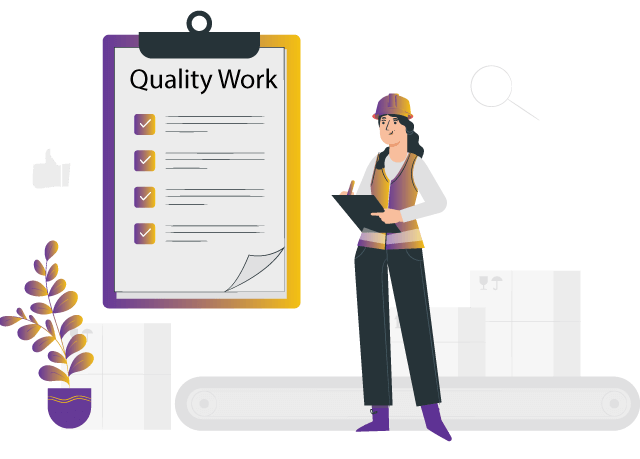 Solution
Report For Rensselaer County About Their Increasing Medicaid Costs
How Medicaid Works In New York
As a Medicaid patient in New York, one can expect healthcare providers to select the most cost-effective medication for their medical condition. Generic drugs are almost always preferred to brand-name pharmaceuticals in certain situations (Medicare Plan Finder n.p). Any time a doctor recommends a name-brand medication, one needs to research to see if there are less expensive options. While New York Medicaid may reimburse brand-name pharmaceuticals, generic alternatives are almost always cheaper than their brand-name counterparts. In terms of efficacy, generic medications are nearly identical to their brand-name counterparts. Medicaid may cover over-the-counter drugs in New York in some cases. A financial order must be prepared and presented to secure payment, as with prescriptions for over-the-counter medications and other commodities.
Emergency and non-emergency medical transportation are provided through the Medicaid program in New York State. Medical Answering Services and LogistiCare Solutions administer the transportation service (Medicare Plan Finder n.p). Even commercial airlines are covered by the insurance policy of the airline company when it comes to medical emergencies or other emergencies. A Managed Care option will be available to most Medicaid recipients in New York State. When comparing plans in a location, one will notice that the most crucial difference is the network and that it will cost the most. These plans offer the same essential advantages, but the most excellent option may differ from a neighbor's best option and vice versa. It is not clear if all doctors agree with all of them. A patient needs to ask their current doctor if they are a part of the Medicaid Managed Care plans in New York State.
Depending on the provider, services like family planning may be included in some plans but not others. New York State's Medicaid program is open to undocumented and temporary immigrants who meet specific requirements. Low-income immigrants can receive life-saving emergency care thanks to Emergency Medicaid (Medicare Plan Finder n.p). To get Medicaid benefits, non-citizens must be legal residents of the United States. Medicaid enrollees must be treated at all New York hospitals in an emergency. In a medical emergency, one will not be covered for items like doctor's appointments or prescription drugs. In addition, they must meet the state's Medicaid income standards to be eligible. As a result of an application, one's immigration status will not change, and they will not be reported to Immigration and Customs Enforcement (ICE). To ensure that one is covered for the next year in the event of a medical emergency, it is strongly recommended that they sign up as soon as possible. In an emergency, they might also go to a hospital and register.
The Causes of Recent Increases
The rising cost of health care is becoming a national issue. According to the WHO, the United States spends roughly twice as much on health care as any other country (New York State Department of Health n.p). New York City is a microcosm of American society as a whole. New York's Medicaid program is the most expensive in the United States, costing $53 billion per beneficiary (New York State Department of Health n.p). Five million people are covered, which is roughly double the national average. New York City's health care system is, at the very least, unsatisfactory, even when things are going well. It is no secret that taxpayers in New York and across the country are not getting their money's worth out of the Medicaid system in their state.
Medicaid spending in New York has increased considerably in recent years, on top of the state's already high base amount. Other cost drivers, such as inflation, have also significantly influenced the program's overall spending growth, which has risen from $46 billion in April 2007 to the current Medicaid budget, which is above $53 billion (New York State Department of Health n.p). Governor Andrew M. Cuomo, upon taking office, recognized the seriousness of the issue. Policies, some of which are expressed as equations, in Medicaid have led to astronomical costs for the program's enrollees. According to the New York State Department of Health n.p, New York's Medicaid program will become unsustainable unless fundamental problems are addressed, and spending growth is stopped.
Numerous quality difficulties plague new York City. New York ranks somewhere in the middle of the pack in national polls regarding the overall quality of care. However, the aggregate statistics disguise severe problems, such as New York's 50th-place ranking in the country for unnecessary hospitalization (New York State Department of Health n.p). Race, ethnicity, and socioeconomic class all have a role in the vast range of health disparities in New York State. In addition to Medicaid, the health care system is afflicted by similar problems. The most effective way for New York to decrease its healthcare spending is to enhance treatment, including proven-effective preventative techniques that improve general health and reduce health inequities. While the state's healthcare system is riddled with inconsistencies, it fails to provide integrated care for its most complicated and costly groups.
Another cause of the recent increase is that New York's Medicaid program and healthcare safety net are among the most comprehensive. In contrast to other parts of the country, New Yorkers do not face a shortage of necessities. However, there are too many people in need of care to be appropriately served. In addition, as in other states across the country, health inequities exist in New York. For example, society can close the racial/ethnic health gaps by providing Medicaid coverage to people of color living in urban and rural locations. However, there is still a lot of work to fill the gaps in health insurance coverage. With the new MRT action plan, improvements will be made to the entire state health care system in line with the triple-aim. Medicaid reform in New York can result in considerable health care change, given the size of the state's Medicaid program and the state's progressive political tradition. One reason for this is that the state's capacity to successfully replicate Medicaid's efforts in other crucial state-managed healthcare programs has a substantial role in this outcome. Using the combined purchasing power of the state's Medicaid, health insurance market, and state employees, New York intends to press for a shift in the delivery system. Before making significant changes to the state's other social assistance programs, New York wants to restructure its Medicaid program. Plans to work with Medicare on sharing data and planning are already underway in New York, and this will increase the state's ability to effect change and ensure that the triple-aim is achieved.
Two Ways They Could Attempt to Reduce Costs
The Medicaid budget cap necessitates significant alterations and new approaches. The program's effectiveness about its budgetary limits is documented in monthly reports made public on the Department of Health's website. As a result of the Commissioner of Health's authority to influence the Medicaid expenditure cap, state authorities and stakeholders have a unique viewpoint on the Medicaid program. As a result, every policy change must now be evaluated regarding how it may affect Medicaid funding allocations. It is now possible for the Commissioner of Health to adjust payment rates and enforce use limits if spending is on the verge of exceeding the federal government's ceiling. The Centers for Medicare and Medicaid Services (CMS), the state of New York, has embraced a triple aim plan to overhaul the healthcare delivery network.
New York's Medicaid redesign program has produced a comprehensive set of performance indicators that will allow the state to monitor its progress toward achieving the triple goal. To guarantee that Medicaid reform is supported by broader healthcare reform is also in New York's best interest. It is not uncommon to see Medicaid all around New York (New York State Department of Health n.p). Improvements in Medicaid payment processes have fostered the growth of Patient-Centered Medical Homes across the state in recent years. The state of New York is committed to collaborating with other taxpaying entities on new ideas. It is just one of several options that the state is ready and able to study to cut total healthcare expenses while also enhancing public health in the state concerning healthcare reform.
New York Governor Andrew Cuomo took a fresh look at the state's long-standing health care costs and quality issues. He wanted them to work together, so he invited them to join him. After signing Executive Order No. 5, Governor Andrew Cuomo's call for cooperation in New York was fulfilled. Medicaid stakeholders were brought together in a spirit of collaboration to reverse the program's trajectory and reduce Medicaid spending while enhancing quality (New York State Department of Health n.p). Over two months, it took the involvement of more than two dozen stakeholders to develop the MRT recommendations that cut immediate spending. They made substantial changes to improve health outcomes in the years to come, including $2.2 billion in the fiscal year 2011–12 (New York State Department of Health n.p). For more complex situations, the MRT first regrouped into working groups and then oversaw the implementation of key recommendations made during the first phase. Using worldwide Medicaid expenditure constraints was a vital component of the MRT's Phase 1 approach.
There is a wide range of treatments covered by Medicaid in New York, ranging from preventative care like immunizations and physicals to medical supplies and equipment like x-rays or lab testing to vision and dental care to inpatient stays and prescriptions. In New York, Medicaid covers the vast majority of dental services. Medically necessary procedures like extractions to prevent sickness are considered essential under the provisions of this insurance policy. People with low incomes who cannot afford dental care for their children benefit from the EPSDT program. This comprehensive dental care package includes regular dental examinations and preventive, restorative, and emergency treatment. Orthodontic treatment for children is also offered in the event of an emergency. This plan does not cover cosmetic operations such as dental implants, bridges, dentures, or the like. Medicaid in New York reimburses qualifying patients every two years for the cost of eyeglasses and contact lenses that are medically necessary. Prescriptions for eyeglasses purely to improve one's physical appearance will be rejected. Both surgical procedures and orthoptic training require prior approval.

Works Cited
Medicare Plan Finder. "Everything You Need to Know About NYS Medicaid." Medicare Plan Finder, 10 Mar. 2021, www.medicareplanfinder.com/medicaid-by-state/nys-medicaid. Accessed 25 Apr. 2022.
New York State Department of Health. "A Plan to Transform the Empire State´s Medicaid Program." New York State Department of Health, 2022, www.health.ny.gov/health_care/medicaid/redesign/mrtfinalreport.htm. Accessed 25 Apr. 2022.
Grab the best

Academic Assistance

with just one click
Our team of

experienced writers
FREE

samples of completed work
Our custom academic writing service has a library of past work done. Browse our library of samples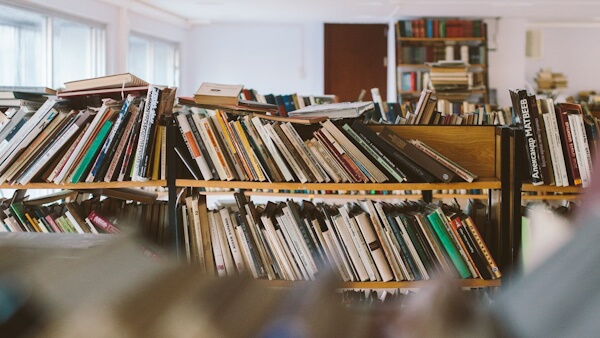 Find the right expert among 500+

We hire Gradewriters writers from different fields, thoroughly check their credentials, and put them through trials.

View all writers
Tough Essay Due? Hire Tough Essay Writers!
We have subject matter experts ready 24/7 to tackle your specific tasks and deliver them ON TIME, ready to hand in. Our writers have advanced degrees, and they know exactly what's required to get you the best possible grade.
Find the right expert among 500+
We hire Gradewriters writers from different fields, thoroughly check their credentials, and put them through trials.
View all writers