Replies: Technology and Mental Processes
Question
**You will need to already own the book: Introduction to Language 11th edition By Victoria Fromkin, Robert Rodman, and Nina Hyams.
**I will have 2 different discussions uploaded to the files. Each discussion needs its own response of at least 150 words and its own citations and references. Example: Discussion one-Needs a reply with at least 150 words with its own citations and references and Discussion two- Needs a reply with at least 150 words with its own citations and references. * I also uploaded the 2 discussions, and the actual assignment, just pay attention specifically about replying back to two classmates sections. When responding back, please be kind, and do not correct any of the comments or disagree, write in a first-person, such as -I agree with, I like how you, etc.- Also please just use the book from above for this assignment, and, if necessary another source for examples and such. Also, I am an American and English is my first language, so it should be from my point of view, thank you.
Discussion one
Sue-Ellen Castillo
Understanding how language and the brain work together to acquire language would aid me in becoming a better teacher. An exceptional English as a Second Language teacher understands that acquiring language is much more than knowing grammar and rules. It involves an unconscious process of using language as a means of communication among humans. Fromkin et. al. states "Ordinarily we have no difficulty understanding or producing sentences. We do it without effort or conscious awareness of the processes involved." This allows teachers to create lessons that are task-based, encouraging students to use language to communicate. This knowledge also allows for effective instruction by encouraging the teacher to use various tools to encourage language learning including cooperative learning. This allows students to focus on conveying meaning while incorporating the grammar knowledge they have learned. Faltis states " When the primary goal of bilingual teaching is comprehension through translation, rather than enabling students to understand concepts, principles and processes through exchanges and the negotiation of meaning, joining the community of knowledge in either language is difficult." (Faltis, 1996) This type of teaching focuses on creating authentic and engaging language experiences for students. This allows for them to use different areas of the brain that encourage the acquisition of language.
Teachers use the knowledge of the human brain to develop lessons that promote peer interactions using the basic social target language skills as well as academic language. This also challenges educators to scaffold instruction to accommodate for students of various proficiency levels while having them work together on tasks. The scaffolding can include various visual and written aids to help students complete the tasks while using the target language. This knowledge also encourages teachers like myself to create learning opportunities for students to use critical thinking skills. This would also involve using all four language domains including speaking, listening, writing and reading. This active engagement forces students to synthesize the grammar knowledge they have while using areas of the brain in charge of communication and human interaction. Using the target language through positive interactions among peers encourages social relationships and raises the level of empathy among peers. This also promotes whole-brain activity encouraging students to acquire the language using all areas of the brain.
References
Faltis, C. (1996). Learning to Teach Content Bilingually in a Middle School Bilingual Classroom. Bilingual Research Journal, 20(1), 29–44. https://doi.org/10.1080/15235882.1996.10668618
Fromkin, Victoria, Robert Rodman, and Nina Hyams. An Introduction to Language. Boston, MA: Thomson Wadsworth, 2011. Print.
Discussion two
Julieta Irons
Question 1. Describe how understanding more of how language and brain work together can aid you in becoming a better teacher. How can you use this information in your classes and with your students?
Psycholinguistics is an area of experimental linguistics that is concerned with linguistic performance—how we use our linguistic competence—in speech (or sign) production and comprehension, (Fromkin, Rodman, & Hyams, 2018). Studying the relations between language and the brain constitutes an object that concerns many and diverse disciplines. It represents, without a doubt, one of the most relevant chapters in the historical development of psycholinguistics and forms the central nucleus of the current contents of Neurolinguistics and its strict implication in the treatment of language disorders and language acquisition. Teachers need to understand how ESOL students' brains adjust to acquiring the L2. Per Fromkin, "As we might expect, the units we perceive depend on the language we know, especially its phonemic inventory" (Fromkin, Rodman, & Hyams, 2018). Thus, difficulties acquiring the sounds of a second language (L2) are explained by the phenomenon known as transfer or interference (transfer) of the first language (L1). The brain behaves very differently in learning a second language than in the first if we learn them at different times in our lives. When learning our first language, we tend to easily use grammar rules, although, on many occasions, we are not able to explain them as they are explicit. In the second, grammar knowledge is explicit, as we usually learn another language, and we need to know its rules beforehand. However, if we learn both languages at the same time, the same brain area will relate to both languages and put them in contact to generate more complex schemes.
Learning a second language can be approached in different ways. Reading can be one of those fun and motivating activities that make learning a second language attractive and fun for children. In addition, stories allow children to understand the world around them and promote their development. For this reason, it is a good idea to promote its use as a fundamental part of the natural learning of a language. Reading is about recognizing letters and how they combine into words and then how they connect to the sounds they make and their meaning. This is how reading is not only a visual process, as was believed at some point. It is also an auditory process. Our brain elaborates the meaning by finding meaning to the relevant ideas of a text and relating them to the concepts that it already has as meaning; but even more, our capacity is directed to think about what we take for meaning, that is, we can conclude, creation of the mind. Understanding how language and brain work together can help me as a teacher by learning the strategies that I need to use in the classroom, what methods of instruction do I need to add or change. By doing so, I can help my ESOL students achieve a better second language learning experience.
References
Fromkin V., Rodman R., & Hyams N. (2018). An Introduction to Language. [MBS Direct]. Retrieved from https://mbsdirect.vitalsource.com/#/books/9781337671279/

Top level essay Service
Our professional unemployed professors are waiting for your signal to offer you the best academic writing service you so deserve.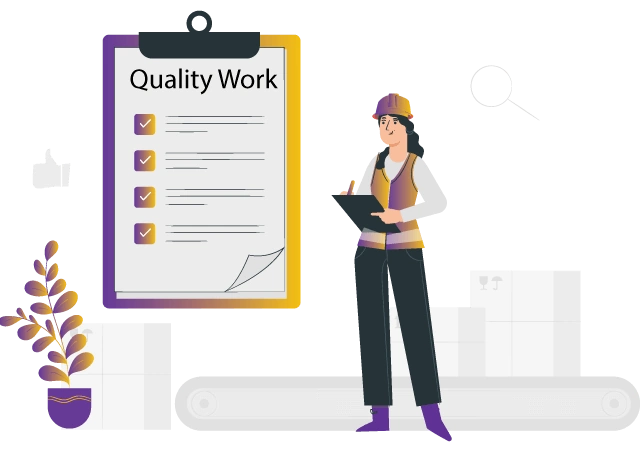 Solution
Replies: Technology and Mental Processes
Reply to Discussion One
I fully support the fact that becoming a good teacher is heavily reliant on knowing the relationship between language and the brain. Therefore, Fromkin et al (2011) happen to be true when saying that getting to know a particular language is more beneficial than knowing the rules and grammar. Students can communicate and apply grammatical knowledge gained through the guidance of teachers. In this case, teachers can also apply knowledge in ensuring that there are positive interactions by using both language and academic skills. Therefore, teachers often face the challenge of ensuring that the instructions given are accommodative for all the learners based on their proficiency skills to promote unity when working on some tasks. For example, they apply visual and written aids as the target language for students with various needs (Zwiers, 2013). In this case, such knowledge enables me to apply the four language domains, listening, speaking, reading and writing to encourage positive interactions, social relationships and encouraging students to apply critical skills when working on tasks.
Reply to Discussion Two
I truly agree that the brain is essential when it comes to an understanding a particular language. The relationship between the brain and language is essential because it determines a teacher's linguistic competence when speaking and performing (Fromkin et al, 2011). This study is central to the research done by Neurolinguistics and Psycholinguistics and helps manage both language acquisition and disorders. All the things perceived are highly reliant on the language people know. That is why there are some difficulties in knowing the second language due to what is called interference transfer. The brain acts differently when acquiring a second language, but learning both at the same time might be somehow easy. However, learning the second language can be treated as fun when the activities involved are motivating as they ensure that children can understand the concepts being taught (Zwiers, 2013). Reading is not only visual but also an auditory process. Therefore, getting a clue of the connectivity between language and the brain is essential to me as a teacher. It equips me with the required strategies and teaching methods to ensure ESOL students can understand the second language.
References
Fromkin, V., Rodman, R., & Hyams, V. (2011). An Introduction to language, 9e. Boston, MA: Wadsworth, Cengage Learning, 8(76), 78-199.
Zwiers, J. (2013). Building academic language: Essential practices for content classrooms, grades 5-12. John Wiley & Sons.
Grab the best

Academic Assistance

with just one click
Our team of

experienced writers

FREE

samples of completed work
Our custom academic writing service has a library of past work done. Browse our library of samples
View all samples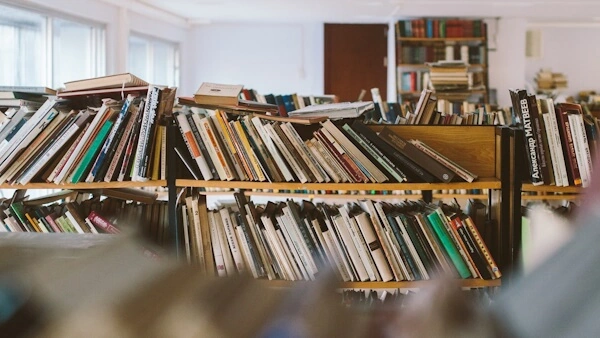 Find the right expert among 500+

We hire Gradewriters writers from different fields, thoroughly check their credentials, and put them through trials.

View all writers
Tough Essay Due? Hire Tough Essay Writers!
We have subject matter experts ready 24/7 to tackle your specific tasks and deliver them ON TIME, ready to hand in. Our writers have advanced degrees, and they know exactly what's required to get you the best possible grade.
Find the right expert among 500+
We hire Gradewriters writers from different fields, thoroughly check their credentials, and put them through trials.
View all writers