My Environment and the Future
Question
Speakers should be especially conscious of biased language and should avoid references
that reflect stereotypes of gender, race, age, handicap, lifestyle, national origin, or any
other quality of individual and/or group diversity.
Professional Credo Speech (Self-Introduction): (4-6 minutes): The purpose of this
assignment is to give you a chance to speak on a subject about which you are experts—
yourself and state your personal beliefs. You need to connect your personal life and
beliefs to your professional goals.
Time limit: 4-6 minutes
I include the outline link below of what I use for the speech
and some support and requirement for the speech from class.
I am not sure about the length for 4-6 minutes speech so I order 3 page, but if the writer feel it need to be shorter or longer just let me know to adjust payment if need. make sure to meet the length 4-6 minutes .

Top level essay Service
Our professional unemployed professors are waiting for your signal to offer you the best academic writing service you so deserve.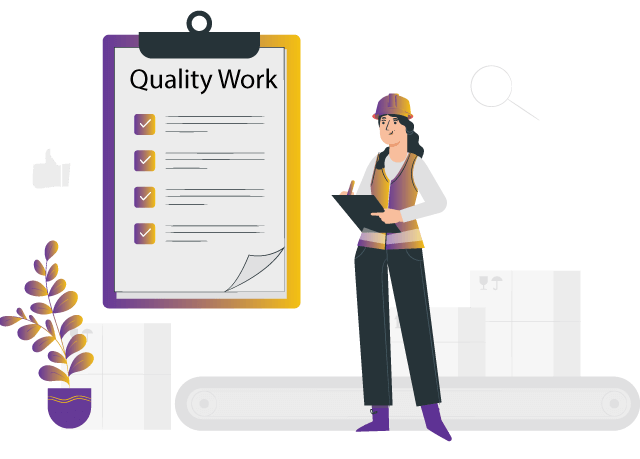 Solution
My Environment and the Future
Everything we see and admire on Earth was given to us free of charge. The Earth is the only planet that can sustain life, so it is very important. The future existence of human beings depends on the Earth's conservation and sustainable use. Our environment includes all the living things and surroundings. The environment is healthy if people can sustainably use it for a long time. This means that it can support the development and growth of everyone (Pimentel, Westra, & Noss, 2000). The quality of the natural environment determines the quality of life. This is because our need for water, food, shelter, and other basic needs depends on the environments surrounding us. I have a strong connection to the natural environment in several ways. Wilson (2014) said that if all of humanity disappeared, the world would go back to how it was 10,000 years ago when everything was in balance. This passage shows a natural balance between the life of people, plants, animals, and the environment. I was born in a small town, but it had a lot of beautiful nature. This is why I care about the environment. It makes me love nature and wants to explore it worldwide. How well I take care of the environment will determine my future. That is why I always try to conserve the environment, and I want to share what I have learned about taking care of nature.
I was born in a rural area and have always interacted with nature. You might know that there is more nature in rural areas than in urban areas. I have always wanted to travel the world and explore nature. I used to like going fishing with my father near our house in the stream. I liked watching the different sea and sky creatures. It was the most exciting when I watched birds fly back and forth in the sky. I also liked feeling the cool breeze while sitting by the stream in the evening. I like all that nature has to offer. I think this is one of the reasons why I love traveling so much; it allows me to explore different natural places. It also allows me to talk about my love for nature with other people who understand what I am saying.
Even though I liked the natural environment in my hometown, our neighborhood faced natural disasters like tornadoes and floods. These natural disasters would destroy the beautiful environment I used to enjoy. This caused some people to lose their lives, houses were being destroyed, destruction of plants and some were even uprooted, and soil diseases were being exposed, which killed both the land and sea creatures. The environment I was in and the affected one were very different. Sometimes the difference was obvious. But sometimes, it went beyond what we could see, and we got involved. The beauty of the environment changed, and it became less green. The people who lived there caused many of the natural hazards we see today. I have lived here for a quarter-century, and I have seen a significant change in the natural environment.
I have learned a lot from my environmental training. One of the most important things I have learned is that our actions today affect the environment we will be living in in the future. For example, I remember fishing by a river when I was younger. If we don't take care of the environment now, it won't be healthy in the long run. Our parents used to depend on fishing as their main activity back then. There was plenty of fish back then, but things have changed. Overfishing, destructive fishing methods, degradation of the sea creatures, and ghost fishing have contributed to a decline in fish populations. Today, very little fishing is happening. It can't support the same number of people as it used to. We need to use the resources we have now to last and meet the needs of this generation while still being available for future generations. So to protect the environment, we need to educate people and change their mindset.
My goal is to start an environmental consulting firm and online campaign platform. This will help educate the public and think more about the environment. I will create a website and social media pages to reach as many people as possible. I also have experience and knowledge from attending the community college. I plan to use online platforms to share information with the public. People should be careful about their actions because they will impact the future environment. We should not be afraid to challenge the people around us. The only way we can learn is by challenging assumptions and opinions. We need to ask questions and reveal facts to help everyone understand how any action affects the future.
I like exploring the environment and enjoying naturally occurring things. I also think it is important to conserve the environment. I have changed how I think, so now I can use scarce environmental resources without harming the environment. I am optimistic about the future because I know that we can create a good environment. I know this because I have experienced it. We need to be careful with the environment to keep having good environments in the future.
Reference
Wilson, E.O. (2014). Biodiversity foundation partners with Art. Science. Gallery. for "Year of the Salamander" Exhibition. The E.O. Wilson Biodiversity Foundation. https://eowilsonfoundation.org/e-o-wilson-biodiversity-foundation-partners-with-art-science-gallery-for-year-of-the-salamander-exhibition/
Pimentel, D., Westra, L., & Noss, R. F. (Eds.). (2000). Ecological integrity: Integrating environment, conservation, and health. Island Press.
https://books.google.co.ke/books?hl=en&lr=&id=FU9DN3pvkxEC&oi=fnd&pg=PA1&dq=+Environment++conservation&ots=lrA6ITNxrM&sig=hJs5t_WBj9zHBafo7iYVz3W0klQ&redir_esc=y#v=onepage&q=Environment%20%20conservation&f=false

Grab the best

Academic Assistance

with just one click
Our team of

experienced writers
FREE

samples of completed work
Our custom academic writing service has a library of past work done. Browse our library of samples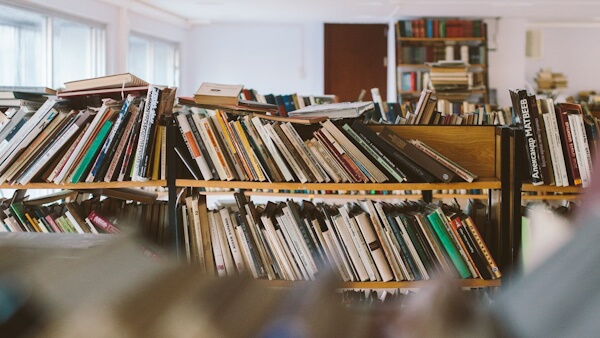 Find the right expert among 500+

We hire Gradewriters writers from different fields, thoroughly check their credentials, and put them through trials.

View all writers
Tough Essay Due? Hire Tough Essay Writers!
We have subject matter experts ready 24/7 to tackle your specific tasks and deliver them ON TIME, ready to hand in. Our writers have advanced degrees, and they know exactly what's required to get you the best possible grade.
Find the right expert among 500+
We hire Gradewriters writers from different fields, thoroughly check their credentials, and put them through trials.
View all writers