Neurology
Question
Overview: Explore the possible implications of social neuroscience research on stereotypes and prejudice
Briefly describe the issue of whether social categorization is an automatic or controlled form of cognition.
The results from a wide range of research with the IAT suggests that everyone is judgmental and biased against people from other social groups. Much of this bias is unconscious, so we aren't even aware of our own biases. Do you agree with this view? Make an argument for your case.
If stereotypes and prejudice are entirely automatic brain processes, then maybe there isn't much hope for overcoming racism and prejudice in our society. Do you agree or disagree? Why?
The He and colleagues article suggests that there is an early automatic component and a later controlled (more deliberate) component to social categorization. Does this seem like a plausible alternative to the view that social categorization is completely automatic? Is there an early biased component to our social thoughts and then a later editing of these biased thoughts to be more unbiased and fair to people from other groups?

Top level essay Service
Our professional unemployed professors are waiting for your signal to offer you the best academic writing service you so deserve.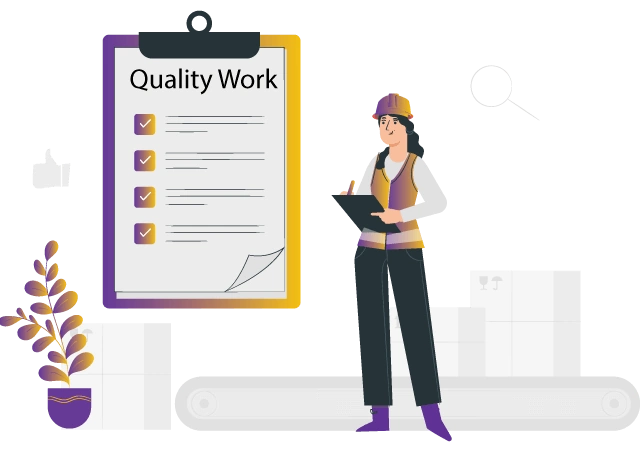 Solution
Neurology
Qn.1
A stereotype is a perception of a group's or individual's features and qualities. Having an unfavorable opinion of a group of unjustified people is prejudice. There is a possibility that preconceptions and stereotypes might lead to bias. Prejudice and stereotyping originate in social categorization, a normal cognitive process through which individuals classify people together (Liberman et al.560). For example, the sense of outgroup homogeneity is affected by social categorization. Once they have been developed, it is hard to break the cycle of preconceptions and biases, and it is even harder to stop them from becoming self-fulfilling prophecies (Butz and Plant 73). Stereotype danger is a mechanism via which stereotypes might impair the ability to perform well in essential activities. Therefore social categorization occurs intrinsically and spontaneously as an automatic response.
Qn.2
Social psychologists have long been aware of the difference between explicit prejudice and the reinforcement of stereotypes, even though prejudice was traditionally thought to be an unavoidable outcome of social categorization—affective-cognitive differences between implicit prejudice and implicit stereotyping. However, although these two notions have diverse effects on human social behavior and perceived less attention, they are separate from one another (Rhodes and Baron 380). Despite this, numerous fundamental issues remain about these social categorization results. On the other hand, how does one's emotional and logical thinking about groups interact and how are social categories similar and distinct from non-social classifications, and how do preconceptions about groups begin.
It is common for children to have a strong preference for members of their social group and a wide range of cognitive inferences based on this group. Consider how children's preferences for gender, race, and language group are expressed explicitly and implicitly. As a result, children prefer to learn from members of their social group, and when it comes to deciding how to distribute praise and punishment, they favor the ingroup over the outgroup (Devine et a.1270) Therefore, people have natural preferences that create implicit bias and attitudes toward other people unconsciously.
Qn.3
Hidden biases, also known as subconscious biases, are hidden in the brain's blind spot. Biases influence people's actions without their knowledge. Depending on what a person has encountered or been subjected to early, underlying biases may affect particular groups' behavior, including women, immigrants, people of certain religions, and people from a specific age group.
Awareness of human biases such as the fundamental attribution fallacy is essential when we presume that individuals who behave in a specific manner do so because of their character rather than in reaction to contextual conditions. People tend to think more highly of likes. They have an in-group bias (Liberman et al.562). It is typical to have biases when making hasty social judgments in confusing settings, mainly when dealing with individuals from unknown ethnic or social groupings. Unawareness of their influence on others makes them a problem. It may be severely damaging to the minority group's well-being if it is part of a dominant social, economic, or political group that is more powerful than the minority group.
However, there are ways to reduce biases among the victim. For instance, one can take implicit association tests or other methods to learn about one's own latent biases. Meditation, yoga, and concentrated breathing may help decrease stress and promote awareness. Thus, people can develop the ability to judge others on their own merits rather than the merits of the group one belong.
Qn4
Humans are more inclined to resort to cognitive shortcuts while under stress is not a surprise. By practicing mindfulness, we may increase our coping abilities and alter biological responses that regulate attention, emotional control, and habit development.
It is also beneficial to expose ourselves to counter-stereotypes and concentrate on the distinct persons we encounter. The propensity to prefer persons similar to the proponent involves similarity bias. It is easier for us to empathize with others when we perceive them to be part of the same social group as ourselves (Liberman et al.560). People's experiences may lead them to exaggerate the extent to which others share one point of view, to believe that a group is less prone to bias than others, and to believe that particular intentions are crystal clear. It is possible to lessen bias by learning about other people's backgrounds and perspectives.
Works Cited
Devine, Patricia G., et al. "Long-term reduction in implicit race bias: A prejudice habit-breaking intervention." Journal of experimental social psychology 48.6 (2012): 1267-1278.https://doi.org/10.1016/j.jesp.2012.06.003
Liberman, Zoe, Amanda L. Woodward, and Katherine D. Kinzler. "The origins of social categorization." Trends in cognitive sciences 21.7 (2017): 556-568.https://doi.org/10.1016/j.tics.2017.04.004
Rhodes, Marjorie, and Andrew Baron. "The development of social categorization." Annual Review of Developmental Psychology 1 (2019): 359-386.https://doi.org/10.1146/annurev-devpsych-121318-084824
Butz, David A., and E. Ashby Plant. "Perceiving outgroup members as unresponsive: implications for approach-related emotions, intentions, and behavior." Journal of Personality and Social Psychology 91.6 (2019): 23-190..https://doi.org/10.1037/0022-3514.91.6.1066
Grab the best

Academic Assistance

with just one click
Our team of

experienced writers

FREE

samples of completed work
Our custom academic writing service has a library of past work done. Browse our library of samples
View all samples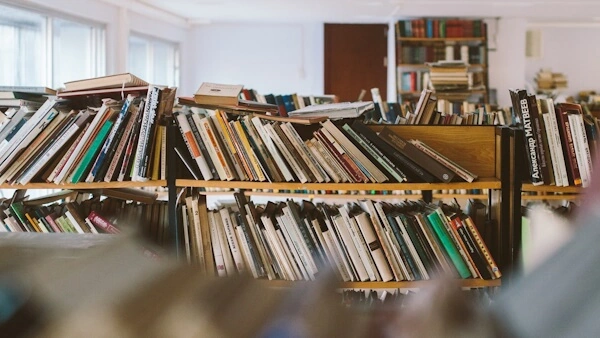 Find the right expert among 500+

We hire Gradewriters writers from different fields, thoroughly check their credentials, and put them through trials.

View all writers
Tough Essay Due? Hire Tough Essay Writers!
We have subject matter experts ready 24/7 to tackle your specific tasks and deliver them ON TIME, ready to hand in. Our writers have advanced degrees, and they know exactly what's required to get you the best possible grade.
Find the right expert among 500+
We hire Gradewriters writers from different fields, thoroughly check their credentials, and put them through trials.
View all writers