The personal statement is for Applied Behavioral Analysis program
Question
Talk about how the human brain is very fascinating to me and which is why I decided to do my undergrad education in neuroscience.
- working with kids on the spectrum as a senior behavior technician for the past year have been really enlightening and informative and show it to me how much of difference ABA/ early intervention can make in the kids quality of life.
- At the same time, working at NA has expose to the gab in education and awareness of aba in a lot of minority communities especially in the Somali community in MN. Because families aren't aware or understand autism other related developmental disorders- their kids don't get the help they need. For the lucky ones that enroll their kids into clinics, the cultural and language barriers prevent them form communicating their needs or taking an active role in their kids individual treatment plan. On the other hand, there aren't a lot of Somali natives who work in this field especially in MN and its surroundings so unfortunately most of the available program lack cultural competence and sensitivity for those kids and their families - which then hinders their ability to get the best care possible


- I believe that with Florida Tech institute aba program can help me further and hone my aba knowledge which then will allow me to advocate for this kids and their families. This program can help get close to my goal of one day opening my own clinic

Top level essay Service
Our professional unemployed professors are waiting for your signal to offer you the best academic writing service you so deserve.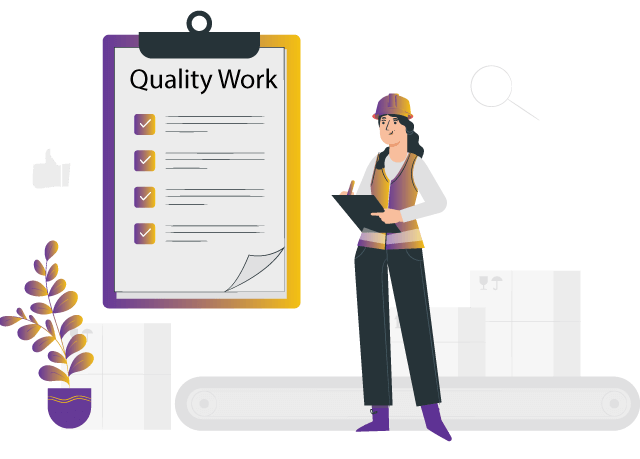 Solution
Applied Behavioral Analysis Personal Statement
The human mind has always been a point of interest for me. Since I was young, I often found myself wondering why people acted in certain ways. I read a few introductory books on psychology during my high school years and decided to pursue an undergraduate course in Neuroscience. This would enable me to better understand the human mind and perhaps even participate in research to further knowledge in the field. This decision led me to work in different areas requiring behavioral analysis roles, such as senior behavioral technician, which I have been in for the past year and counselling in Narcotics Anonymous, where I noticed a gap in education and awareness about applied behavioral analysis. These two experiences grew my interest in applied behavioral analysis and stressed the need to advance my expertise to better serve the community and bridge this gap.
Applied behavioral analysis helps identify developmental issues early on in children, and this early diagnosis can result in significant improvements in children's quality of life. This realization, which comes from my time working with children as a senior behavioral technician, indicated that increasing the uptake of applied behavioral analysis practices in the Somali community can help the community develop better-rounded children. For me, this push is also about increasing the awareness and reducing stigma about developmental disorders that most children view as unnatural and are ashamed to seek medical help. The best way to achieve this change in the community is to demonstrate the effectiveness of applied behavioral analysis to the problems faced by the community's children. In addition, once parents see the remarkable difference in developmental capabilities portrayed by their treated children, they will be more receptive to information about enhancing the child's quality of life.
My other notable experience in this field comes from the field of narcotics counselling. Hard drugs are a major problem in low-income communities, and the Somali community in Minnesota is especially adversely affected. Youth can easily access drugs or get into the drug trade because of becoming disillusioned with the lack of employment opportunities. Applied behavioral analysis can be a significant asset to the community. It can help identify negative coping strategies and direct youths towards positive coping strategies. The adoption of positive coping strategies is a significant change agent for addictive behavior. This can reduce the addictive load in the community, which can have multiple social and economic benefits. This desire to create a better community pushes me to pursue a course in applied behavioral analysis because it creates a better future for my community and society.
Florida Institute of Technology is one of the leading private institutions on the Southeastern seaboard of the United States. More importantly, it offers a specialized course in the applied behavioral analysis up to the doctoral level. This offering demonstrates the presence of leading faculty members in the field of behavioral analysis. As such, the proximity and the availability of leading instructors are key to my decision to apply to this institution. It is also vital to note that I intend to pursue research in this area. The presence of a doctoral program at this institution can provide a direct step up from the master's program I am applying to. The greater knowledge I will gain in the institute's master's program on applied behavioral analysis will be pivotal in helping me achieve better results at the workplace and achieve my long-term goal of opening and running a clinic close to the Somali community in Minnesota.
My work so far has involved working with the different demographic classes of children and addicts. I intend to develop my applied behavioral analysis skills to become more widespread by engaging in a system that encourages practice in different scenarios. One way to achieve this goal is to work with like-minded individuals who have worked with different demographics. I believe the Florida Institute of Technology community can help me with this desire to expand my scope of knowledge application. Groupwork and discussion with other behavioral analysts can expose me to different points of view and open my mind to see things differently. This is essential in working with an entire community, preventing the practitioner from being overwhelmed with different demographics. This feature makes me comfortable in the choice of Florida Institute of Technology as I feel that the choice will contribute directly to my goal to open a clinic for behavioral analysis in the Somali community.
Being a Somali, providing culturally sound behavioral analysis services to my community is a high priority for me. Getting into this program can help me achieve this goal and provide the behavioral analysis field with insights into how the cultural features of diverse communities work through my future research, which hinges on me getting the requisite skills. I sincerely believe that the Florida Institute of Technology is the place to get this training. I hope the facility approves my application to become a value-adding member of the school's student cohort.
Grab the best

Academic Assistance

with just one click
Our team of

experienced writers
FREE

samples of completed work
Our custom academic writing service has a library of past work done. Browse our library of samples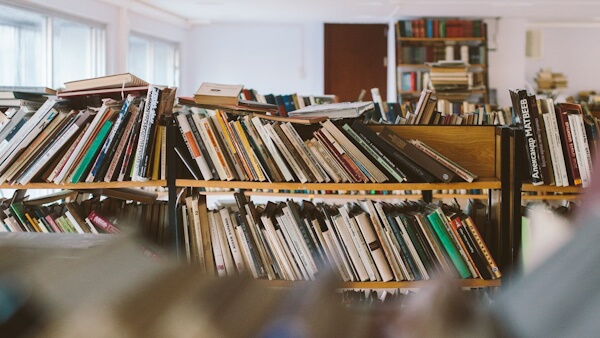 Find the right expert among 500+

We hire Gradewriters writers from different fields, thoroughly check their credentials, and put them through trials.

View all writers
Tough Essay Due? Hire Tough Essay Writers!
We have subject matter experts ready 24/7 to tackle your specific tasks and deliver them ON TIME, ready to hand in. Our writers have advanced degrees, and they know exactly what's required to get you the best possible grade.
Find the right expert among 500+
We hire Gradewriters writers from different fields, thoroughly check their credentials, and put them through trials.
View all writers