Assignment on Healthcare
Question
Module 04 Project – Ethical Considerations
Module 04 Content
A strategic plan is a document used to structure and communicate organizational goals. It is also used to mitigate risks and alleviate the potential for legal cases. Barbara receives information that there is an additional, more pressing issue at a satellite clinic that is not documented in the original UCCO case. This issue relates to the emergency care clinic, which is used to treat patients with trauma-related injuries. The clinic has been over-utilized for the past year, resulting in stressed staffing, overwhelming costs, and decreasing quality of patient care and customer satisfaction. Staff productivity is affected by use of personal cell phones and clinic equipment is often used for social media.
In one particular case, a 13-year old patient was seen for trauma care by the UCCO Emergency Clinic. The patient's parents make it clear to the staff that they are not willing to give consent to any procedure involving blood products or transfusion. The risks are explained to the parents. The patient arrived unconscious but shortly regains consciousness. After the parents leave the room, the patient tells the nurse that she is afraid of dying and would like any care, including blood procedures and products, to save her life. The nurse later finds out that the rejection by the parents was due to religious reasons. The nurse quickly discusses the case with fellow employees, one of which posts comments on her social media page using a clinic-owned computer. The nursing director give a verbal warning to all involved nurses and staff.
Visit the Rasmussen online Library and search for a minimum of 3 articles covering the topics of ethics, healthcare professionalism, and federal legislations. Conduct academic research using the library's databases, like:
In the databases use basic search languages (controlled vocabulary/keywords) to determine ethics laws specific to this situation. Some keywords to consider are healthcare professional code of ethics. Then, refine your searches based on your search results. Make sure to include a minimum of 3 credible, academic sources in your paper.
Using your research, address the following points in a minimum of 3-page report:
Was the nursing manager legally compliant with to protect patient information? Explain the legal risks and support with federal legislations and professional expectations, such as HIPAA and professional codes of ethics.

What bearing does the age and religious requests have on the patient's case? Are there medical and ethical laws that supersede the parent's requests?

What is the role and importance of communication among UCCO facilities, particularly in reference to compliance and ethical standards?

What are the ethical and professional factors of using social media?

Were the reactions to the patient's case illegal, or just unethical? How does this align with UCCO's mission, values, and strategic action plans? How does it compare to your own personal beliefs and values?
Remember to integrate citations accurately and appropriately for all resource types; use attribution (credit) as a method to avoid plagiarism. Use NoodleBib to document your sources and to complete your APA formatted reference page and in-text citations.
Transferable Skills for this Project Stage:
Ethics & Professional Responsibility
Submit your completed assignment to the drop box below. Please check the Course Calendar for specific due dates.
Save your assignment as a Microsoft PowerPoint document. (Mac users, please remember to append the ".pptx" extension to the filename.) The name of the file should be your first initial and last name, followed by an underscore and the name of the assignment, and an underscore and the date. An example is shown below:
Jstudent_exampleproblem_101504
---
Top level essay Service
Our professional unemployed professors are waiting for your signal to offer you the best academic writing service you so deserve.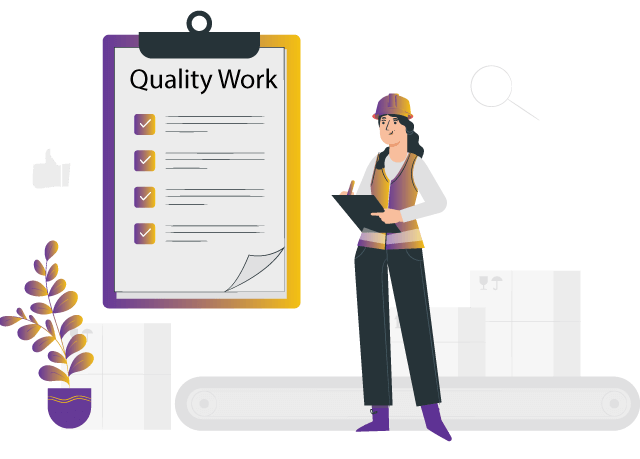 Solution
Assignment on Healthcare
The nursing manager was legally compliant to protect the patient's information by ensuring that all nursing practitioners under her management know that social media poses a risk to nurses due to unprofessional behavior and privacy violations. There are numerous legal risks that the nurse exposed to the clinic by posting comments on social media using the hospital's computer. According to the professional code of ethics, healthcare practitioners are ethically and legally obligated to safeguard and respect a patient's personal health information by maintaining confidentiality (Prowd et al., 2018). Similarly, nurses ought to understand and comply with HIPPA rules and regulations. While development and advances in technology can make it more difficult for nursing practitioners to keep patent information private, HIPPA stipulates that a patient's health information should only be used for treatment purposes and for specified operational purposes that improve patient care. Similarly, HIPPA has stipulated various federal, civil, and criminal penalties for practitioners that disclose protected health information (Schwab, 2016). While the nursing manager was not directly involved in posting comments on social media. It was her responsibility to ensure that clinic-owned computers are not used for social media since private patient information can be accessed by third-party users and shared or sold for profit on a social media platform.
Various medical and ethical laws supersede a parent's requests. Foremost, the ethical principle of beneficence stipulates that healthcare practitioners should perform procedures that are in the best interest of the patient during the diagnosis and treatment phase. Secondly, the ethical principle of patient autonomy outlines that a patient has the right to make healthcare decisions according to their reasons and motives. In addition, healthcare practitioners should respect a patient's decision even if the practitioner does not believe it will be beneficial to the patient (Prowd et al., 2018). Thus, in the legal sense, a patient's autonomy supersedes their beneficence. However, this case study is quite complicated since the patient's parents, who are her legal guardians, have decided based on their religious beliefs, which put the patient's life in danger. Nonetheless, the patient has regained consciousness and determined that she would like any care that would preserve her life. On the one hand, the patient's right to autonomy and beneficence should be respected by the healthcare professionals since she has given consent to undertake any procedures that will save her life. On the other hand, the parents have a right to offer consent, given that the patient is underage to give consent. Yet, the nursing practitioners have taken the Hippocratic Oath and should adhere to the ethical principle of nonmaleficence, which stipulates that they should do no harm (Schwab, 2016). Thus, if they follow the parents' guidelines, they will be in direct conflict with this principle since the patient will die on their watch. Given that there is not much time to involve the hospital's legal team for advice, the nurses' judgments should be that since the parents' religious beliefs put their daughter in harm's way, they should be ignored given that the patient has consented to brood transfusion. Therefore, the practitioners should pursue treatment that aligns with the ethical principles of beneficence, autonomy, and nonmaleficence.
Ethical communication plays a major role in advancing the patient's care goals, and a failure in effective communication leads to confusion, conflict, medical errors, and harm to the patient. Thus, communication is crucial for all healthcare processes, and UCCO facilities should have strong communication policies that enhance patients' health outcomes. The fundamental role of communication in healthcare is to improve patient safety; thus, UCCO facilities need to develop effective communication structures that eliminate communication errors, resulting in ethical issues (Epstein & Turner, 2015). Similarly, interhospital communication resulting in transferring patient medical information between numerous practitioners should ensure a high level of confidentiality with patient information. Thus, UCCO facilities should ensure that their IT infrastructure does not put patient information at risk. The UCCO should also train administrators and staff on proper and efficient strategies for communication and sharing information (Epstein & Turner, 2015).
It is quite evident that social media use in the healthcare professional has both pros and cons. However, all technological innovations are associated with risk, making it difficult to perceive their good and bad aspects. It is therefore up to nursing professionals to strive toward making good judgment calls when using and interacting on social media platforms. Inappropriate social media handling can result in job termination and damage a nurse's reputation. Thus, to minimize the risk of destroying the image of nursing professionals and breach of confidentiality that is highly valued within the healthcare environment, a nurse is always necessitated to assume online etiquette, use common sense and observe caution while communicating on social media platforms (Grinspun & Bajnok, 2018).
The nurses' reactions to the patients' cases were unethical, given that the present era is technologically driven, making it unlikely that nursing professionals can separate social media use from their professional careers (Prowd et al. 2018). However, the nurse should have exercised good judgment and observed confidentiality, and not shared such information outside the healthcare team. Furthermore, the nurses' actions do not align with UCCO's mission and values since the healthcare clinic has a strategic plan specifically designed to mitigate risks. I believe that the UCCO strategic plan has identified what nurses ought to know regarding their ethical responsibility when interacting with the public and advocates for a quality professional environment that offers safe, ethical, and competent care.

References
Epstein, B., & Turner, M. (2015). The nursing code of ethics: Its value, its history. OJIN: The Online Journal of Issues in Nursing, 20(2), 1-10.
Grinspun, D., & Bajnok, I. (2018). Transforming Nursing through Knowledge. Sigma Theta Tau.
Prowd, L., Leach, D., Lynn, H., & Tao, M. (2018). An Interdisciplinary Approach to Implementing a Best Practice Guideline in Public Health. Health Promotion Practice, 19(5), 645-653.
Schwab, A. (2016). The ASBH code of ethics and the limits of professional healthcare ethics consultations. Journal of Medical Ethics, 42(8), 504-509.
Grab the best

Academic Assistance

with just one click
Our team of

experienced writers
FREE

samples of completed work
Our custom academic writing service has a library of past work done. Browse our library of samples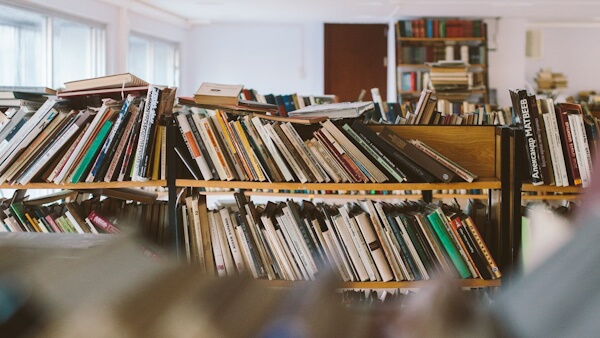 Find the right expert among 500+

We hire Gradewriters writers from different fields, thoroughly check their credentials, and put them through trials.

View all writers
Tough Essay Due? Hire Tough Essay Writers!
We have subject matter experts ready 24/7 to tackle your specific tasks and deliver them ON TIME, ready to hand in. Our writers have advanced degrees, and they know exactly what's required to get you the best possible grade.
Find the right expert among 500+
We hire Gradewriters writers from different fields, thoroughly check their credentials, and put them through trials.
View all writers