Project Proposal Assignment
Question
2 page proposal, AND a 1 page separate letter, memo or email, which will accompany your proposal and serve as both a "pitch" for the proposal and a cover document for it.
Your company has just learned it has lost the bid for a lucrative government contract to produce a hybrid automotive braking system. The management team has sent a memo to all employees indicating it will be facing some hard choices in the coming weeks to reduce costs, which could include layoffs. Departments have been asked to present ideas to cut the company's operating expenses by 10-20%. Your solution is to reduce the length of the workweek rather than lay off workers. It will result in reduced pay for all employees thus meeting the need to reduce operating expenses.
Top level essay Service
Our professional unemployed professors are waiting for your signal to offer you the best academic writing service you so deserve.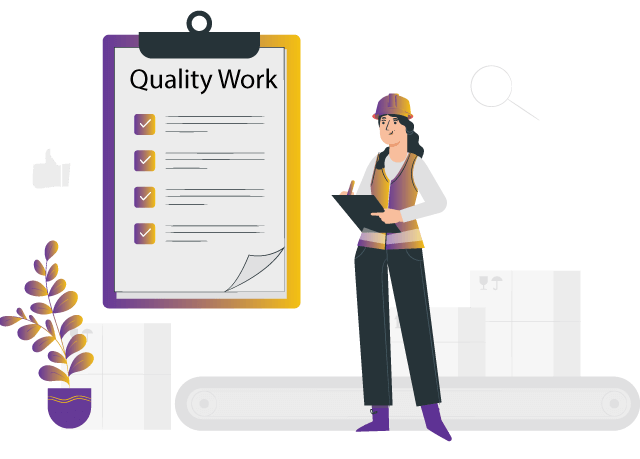 Solution
Project Proposal
Losing the government contract has brought a huge impact on our organization financially. That has also affected the kind of decisions the organization has to make, rewarding the retention and layoff of the employees to help minimize the organization's operational cost. The major decision that the organization had concerning the issues was to make some layoffs to manage the remaining employees without strain. However, another solution is available where the organization can minimize the weekly work time instead of making the playoffs.
It has been evident from other organizations that have tried minimizing the weekly work time for employees, and the method has been proven effective. However, layoffs can reduce the workforce in unanticipated and undesirable ways. For example, using data from HR Magazine's November 2008 issue, employers that laid off 0.5 percent of their workforce saw their turnover rate rise by 2.6 percentage points. In addition, researchers found that the more layoffs occurred, the more people resigned.
Several of the remaining staff members report a decrease in productivity and a rise in stress levels at work. In addition, they believe their companies' prospects have deteriorated because of a drop in customer service, an increase in errors, and a decrease in consumer satisfaction. See "Layoffs Pack Punch to 'Surviving' Employees for more on this." Some of the procedures that can help actualize the proposed solution of minimizing the weekly work hours include the fact that the organization can adopt the strategies such as giving employees extended vacations.
Let people take time off. Unlike long vacations, managers urge staff to leave work, decrease pay, get some training or learn a new language, and then return to work at full payment with greater skills. It is to my understanding that sabbaticals work best for experienced, high-achieving workers. In addition, he said, "They come back better and more useful."
Employees can be swapped or loaned out to other businesses. For example, an official press release from The Beacon Group states that P&G and Google recently traded more than 20 employees each to learn about each other's methods for attracting customers. It is also possible for an employer to loan an employee to another company, which will take on the employee's income, according to Zickerman. "It's important to be explicit about what's expected upfront. Things just got a whole lot trickier."
Count on the help of your peers when you need it most. Zickerman stated, "We are living in unparalleled times." "[The Alternative Board member companies] came up with these concepts. Don't make decisions on your own or go it alone. These strategies have been used effectively by other business owners in the past. There is no better way to build up your business than collaborating with other entrepreneurs.
Employees must be pushed to find ways to save money. Employees are always on the lookout for methods to save money. For example, pay a $200 bonus to the employee who came up with the saving idea for every $1,000 in savings. While not spending the money could lead to more work or fewer incentives for staff, "the [people] said to do away with it, not the senior management," Zickerman stated. It doesn't feel like anything has been taken away when staff take responsibility for the situation and identify cost-cutting measures. The person should be a contributor rather than a victim of circumstance.
However, encouraging employee participation is as simple as allowing them to voice their opinions on the company's direction and making it clear what is and isn't fair game for debate. Survivors need to know why they're still there, Jamrog advised, and prizes and recognition can assist. And through this, the organization will be able to achieve its financial operation cost target without having employees being laid off.
---
1233242 city x
USA
GS3 30A
25th April 2022
Mr. ABC
Managing Directors
Hybrid Breaking LTD
City
GS3 6 D
Dear Mr. ABC;
The main essence of writing this letter is regarding the lost government contract that has affected The categorizations income and the need to manage the operational cost within the organization. There were proposals that there should be layoffs. Still, the organization can take a different approach to the issue. Instead of the releases, the organization could minimize the weekly working hours for the employees, which could help minimize the operation cost of the organization through the depreciation of the salary paid. The strategies to conduct that activity are as follows.
The organization can actualize that by reducing the workweek from the normal five days to a four-day workweek, which will mean that the organization will have to pay the employees less than when they used to work full time. The organization can also extend the time off that the employees used to take, and instead of the normal two weeks of paid vacations, they can take a five-week off with two weeks of the normally paid vacation. That will motivate the employee and help the organization cut the operation cost.
The organization can also offer sabbaticals where, unlike protracted vacations, managers urge employees to step away from the office, take a pay decrease, get some retraining or learn a new language, and then return to work at full pay with greater skills. Again, I believe that sabbaticals work best for experienced, high-achieving workers. Additionally, after these sabbaticals, the employees return better and more useful to the organization.
The organization can also swap the employees and lead them to another company. This has happened with most of them being companies such as Google, where the other employer takes on the salary of the employee they are led. That means that the employee will still be working and gaining more new experiences and skills.
I sincerely request that you get time to go through the proposal, and I am looking forward to getting feedback from you.
Best regards
Kiya
Grab the best

Academic Assistance

with just one click
Our team of

experienced writers
FREE

samples of completed work
Our custom academic writing service has a library of past work done. Browse our library of samples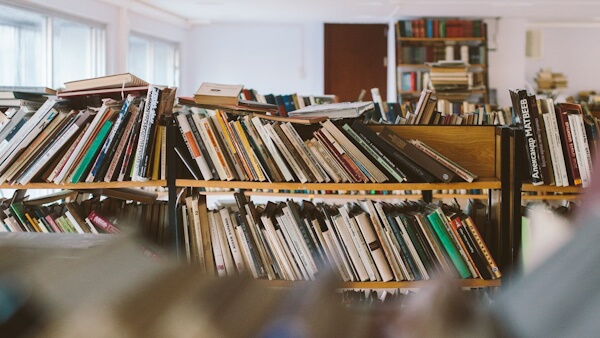 Find the right expert among 500+

We hire Gradewriters writers from different fields, thoroughly check their credentials, and put them through trials.

View all writers
Tough Essay Due? Hire Tough Essay Writers!
We have subject matter experts ready 24/7 to tackle your specific tasks and deliver them ON TIME, ready to hand in. Our writers have advanced degrees, and they know exactly what's required to get you the best possible grade.
Find the right expert among 500+
We hire Gradewriters writers from different fields, thoroughly check their credentials, and put them through trials.
View all writers