Strategic Audit of Snap-on
Question
So most of this paper is already complete and are attached, you may copy and paste some of the content into the paper to make it easier since a lot of that work is already complete. The sections I need complete are Current Situation, Strategic Manager, External Environment, Internal Environment, Analysis of Strategic Factors.
Section IV is already complete and attached for your reference. I also attached the EFAS, IFAS, TOWS Matrix.
Under the "templatesa" file is the EXACT formatting with titles to use. There does not need to be extreme details on each section they just all need to be answered.
Also attached is the Snap-on case study this paper is based off of, as well as the textbook explanation of the Strategic Audit assignment.
Also you may use some of the previously used references.
---
Top level essay Service
Our professional unemployed professors are waiting for your signal to offer you the best academic writing service you so deserve.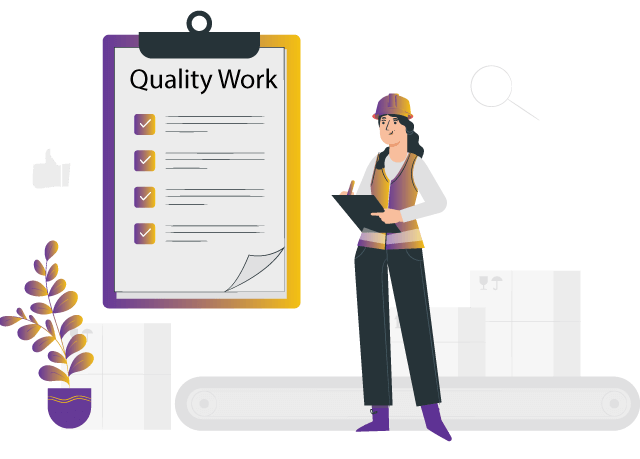 Solution
Strategic Audit of Snap-on
Current Situation
A. Current Performance
1. Snap-on is a company that was established almost a century back as the Snap-on wrench Company in Milwaukee, Wisconsin, by Joseph Johnson and William Seidemann. The company has been for long trading under the public symbol SNA, making it register positive returns on investment. Having stayed in the market for almost a century, the corporate has been strategical in ensuring that it remains profitable in its business and competitive advantage. With deep customer relationships and innovative solutions, Snap-on corporation has been able to maintain its market performance for the last five years. While other businesses across the globe have been struggling to maintain inventory levels, Snap-on vertically integrated its business to navigate better the current global challenges (Trainer, 2022). It is clear from the case analysis of the company that it has been able to maintain significant growth in the current market. The company's current performance indicates that since it established Snap-on's RCI framework in 2005, it has been able to eliminate waste and improve its operating margin, something that made the firm record positive performance for the past five years.
2. In the last five years using RCI, the firm has been able to combat inflationary and supply chain pressures, thus helping it deliver new profitability levels. For instance, the company's change in strategy has been helping it to perform effectively in the market in 2021, with its Net sales of $4,252 million, the highest in the history of Snap-on. Compared to the previous year, 2020, the firm had recorded an increased Net sale of $659.5 million, including a $550.5 million organic sales gain. Also, with respect to the end markets, the company has been recording robust sales in the automotive repair sector for the past five years. The company sales have been strong for the past five years. For that case, it has been indicated that compared to the pre-pandemic of 2019, its net sales grew at $522 million, including $392.3 million in organic sales gain and $49.5 million of favorable foreign currency translation. Therefore, from the company's balance and income statement for the last five years, it has been recording significantly profitable in the market.
Strategic Posture
1. Mission
In today's market, fierce market competition has made companies across the globe focus on changing their strategy and sticking to their mission. Snap-On is one of the most successful marketers and manufacturers of different tools such as diagnostic equipment and safety equipment in the United States, which has always been focused on its mission.
a. The corporate mission was always focused on ensuring it remains the most valuable company when it comes to innovation. It is clear that the company's mission was to create value by providing innovative solutions to transportation services and industrial markets worldwide. The firm ensured it fulfills its mission by focusing its strategies on customers and leveraging the Snap-On dealer channel with extended service and product offerings.
b. It has also been able to use technology leadership through innovation to attract new consumers and partners in the market. Given that the market today has been competitive for the past 2 decades, Snap-On has used its mission to remain relevant in the market.
2. Objectives
From the analysis of the company's mission, its key concern for the past century indeed was to ensure it remains unique and competitive in the market, which made it enhance objectives that were effective to the growth of the form in the market.
a. The company's objective was to ensure it maintained its premium brand and high-quality image.
b. Further, knowing the competitive market ensures that it utilizes franchise as a key marketing tool, premium brands, and high-quality image and expands to emerging markets. These marketing objectives helped increase the company's overall product uptake in all the regions where it was present.
3. Strategies
The company uses different strategies to ensure that it maintains its positive performance in the market.
a. It uses a direct selling strategy, which seems effective because the product is represented directly to the final consumer. Also, the company uses indirect selling, which in most instances has not justified company expectations, but it has remained a cornerstone of the snap-marketing plan as it has helped the corporate avoid huge advertising expenditure.
b. Another strategy that the company has used to ensure it maintains its market performance is keeping its purpose unchanged. This means that it focused on providing industrial users and mechanics with quality products and favorable purchasing conditions. Also, choosing one specific target market and specific consumers was another essential strategy that Snap-on used to leverage the market.
4. Policies
Apart from the company being focused on maintaining its growth in the market and remaining competitive advantage over its competitors, it believes that environmental goals could and should promote economic operation and growth.
a. Some of the company policies were to ensure that it implements an environment well designed to mitigate and prevent factors that can affect its business operation and objectives.
b. It also has a policy that ensures that it manages all its operations to exceed or meet applicable environmental regulations as that helps consumers know its environmentally caring corporation.
Strategic Managers
In Today's environment, businesses are in a competitive market that tends to lose their market value and profitability in case of any mistake. For this reason, Snap-On company ensured that its management leadership was strategically established in order to help in decision making and directing organizational activities on the right path (Patrick Gorman, 2018). The company was committed to conducting business and making decisions that were within the law and honest.
A. Board of Directors
1. Snap-board on's of directors is made up of people from various backgrounds, which has aided the company's growth in the market due to its inventive nature.
2. The board of directors is assisted by governance guidelines and committee charters, which have helped them stay focused and ensure that the management team makes an informed decision that aims to enhance long-term shareholder value (Department, (n.d). It is always the mandate of the company board of directors to ensure they monitor the effectiveness of policy and decision-making both at the management and Board level, thus demonstrating integrity in their leadership.
B. Top Management
1. The leading an organization at the top is Nick Pinchuk, an innovative and inclusive CEO that has led the company with a strong sense of pride and belief. In addition, the company's top management embraced inclusivity and diversification, which has led it to remain a more innovative and competitive company in the market.
2. The top management led by the CEO has been ensuring that the company is rooted with dignity, something that made it connect with its consumers, thus developing further advantages in ensuring that their products meet the clients' needs in the market (Patrick Gorman, 2018). While Snap-on provided top management with an environment where they could work and thrive, it failed to do the same for other employers. As a result, the company recorded high staff turnover.
External Environment
A. Natural environment
1. Snap-on Incorporated is a manufacturing company that produces electronic tools and technical equipment for a client. From the company analysis, it is indeed committed to safeguarding natural resources and the environment. Given that the Snap-on was safeguarding the natural environment, it ensured that the use and disposal of any hazardous substance were in accordance with environmental laws and regulations (Indeed, I2021). This was to ensure that it prevents unreasonable risks of environmental damage.
B. Societal Environment
1. Economic
a. Although the Snap-on was focused on ensuring that the company works in an environment that can enable it to remain profitable macro-environment factors such as interest rates, inflation, and saving rates have been making firm to determine aggregate demand and investment in the economy (Hampton, 2018).
b. Given that the company was focused on thriving in the market, it would use the country's economic factors, consumer spending, and growth rate to forecast the organization's growth trajectory.
2. Technological
a. Technology in the current world is disrupting the operation of various organizations across the board, an indication that Snap-on should speed up enhancing technological changes so that it does not disrupt the organization's growth.
b. Snap-on should understand that it can expand its production scope if it strategically analyzes and maintains changes in the environment (Indeed, I2021). Moreover, having an excellent technological establishment helps Snap-on expand its economic scales and maintain the competition against rivals.
3. Political-Legal
a. Also, given that the organization needs to maintain growth in the market, it is necessary to consider the legal framework when entering a new market to avoid factors that can affect its brand name.
b. It should be careful in ensuring that it evaluates the country's political and legal framework before entering a new market as that will make it maintain the significant competition against its competitors and protect the firm's intellectual property rights.
4. Sociocultural
a. In most cases, the culture of society impacts the culture of an organization is doing things in an environment. Therefore, for Snap-on to maintain its competitiveness in the market, it needs to understand the customers of a given market and how they design a given message.
b. The leadership of Snap-on should analyze sociocultural factors such as class structure and demographic kill of the population so that to continue thriving in the market over its competitors.
C. Task Environment
Given that Snap-on is in a competitive market, it faces numerous environmental challenges such as the threats of new entrants in the market, rivalry of existing firms, and bargaining and suppliers' power. Being external threats to the company, it is the mandate of Snap-on to develop an effective way to make it remain a unique and competitive market in the environment. For instance, new entrants in the market come with new ways of doing things, which always puts more pressure on Snap-on by reducing costs and providing a new value proposition to the consumers (Indeed, I2021). For Snap-on to tackle the threats of new entrants, it needs new products and services that will bring new consumers to the company and give old customers reason to buy Snap-on products. To deal with suppliers' bargaining power threats, the corporation should ensure it builds an efficient supply chain with multiple suppliers (Department, (n.d). Also, substitute products or services have significant threats to Snap-on, which to deal with them, the organization needs to be service-oriented rather than product-oriented. It has to understand the core need of consumers as that will help mitigate threats of substitute products by making them remain profitable in the market. Further competition from existing competitors also affects the company's buying power; thus, to tackle this issue, Snap-on needs to ensure that it builds a sustainable differentiation that can make it compete better.
D. Summary of External Factors
1. Snap-on has to embrace technological innovation to expand its production scope and transform its production process, which will help expand the economies of scale.
2. It should also optimize the positive attribute of consumer behavior, giving it a chance to attract consumers and build a market that is sensitive to consumers' choices.
Internal Environment
A. Corporate Structure
a. Snap-on is mainly structured in a way that aims to create value by providing innovative solutions to industrial markets worldwide.
b. It has top management who are mandated with running the company and ensuring that it remains competitive and profitable in the market.
B. Corporate Resources
a. Having been in existence for almost a century, Snap-on has a wide variety of resources that it has been using to ensure the consumers get access to its services. For instance, the company operates in various segments such as repair systems and information groups.
b. Also, it has franchise businesses that it uses to provide a broad array of unique productivity solutions and business services based on the consumers.
1. Marketing
a. When it comes to marketing, that company has always steered away from huge promotional and advertising expenditure by relying on direct selling that was built upon avowed respect for the organization's oft-maligned customers (Hoffman, 2014).
b. Also, the company has used the franchise as a tool of marketing where dealers and sales representatives deliver the company's products and services in different areas. Thus, the strong distribution marketing channels have made the firm remain competitive in the market.
2. Finance
a. After the rebounding from the recession that affected the company's sales in 2009, it has recorded positive returns. For instance, in 2010, the company gained almost 10 percent in revenue, increasing effectively in 2011 (Pokhrel, 2015). This indicates that the company's strategy change has made it record positive growth in terms of revenue collection and profitability.
b. It also used marketing competitive and market skimming pricing techniques for its wide range of products, enabling it to increase organic sales and revenues by at least 10 percent in each financial year.
3. Research & Development
Given the increase in market competition, Snap-on invested most of its resources in the market to ensure that it enhances new strategies that can help it remain competitive in the market. The company developed a rapid continuous improvement tool to eliminate the effort and create products to maintain its growth in the market. The establishment of research and development has made the company maintain its growth in the market.
4. Operations
Snap-on has been strategic in its operation in ensuring that it remains competitive in the market and profitable. This made the company enhance franchisees' license to operate a franchised mobile store, which enabled it to remain profitable for more than a century it has been in the market. In addition, having reputable brand recognition in the market, Snap-on has used franchisees to operate effectively.
5. Human Resources
Snap-on HR has ensured they employ individuals who can help improve validity and trust, focuses on the whole promoting channels, help the company arrives at its whole interested group, advances client experience, and upgrades the long-term marketing system. In addition, HR has helped the company get innovative and talented employees who have played a vital role in ensuring that the company offers services and products that meet consumers' demands in the market.
6. Information Systems
a. The Snap-On company has a different information system to ensure it remains profitable in the market. For instance, maintenance and Repair Data is one of the company's information systems to cover most essential mechanical repair information.
b. The key to using information systems is not just for quality delivery of services but accuracy and ensuring the company is able to deal with drawbacks that may affect its growth in the market.
C. Summary of Internal Factors
1. A strong distribution network is one of the important strategies that has made Snap-on corporation remain competitive in the market. It has helped widen the selling of the organization's products in the broad market, thus increasing its profitability.
2. The lack of diversity in the market for its services and products seems to expose several risks to the company that, at long last, may lead to its operation and revenue collection in the market.
Analysis of Strategic Factors
A. Situational Analysis (SWOT)
Snap-on is a manufacturing company that produces electronic tools and technical equipment for clients. Given that Snap-on is one of the leading firms in its industry, it has maintained its significant position in the market by critically reviewing and analyzing its situational analysis (Hoffman, 2014). Nevertheless, it is true that the company has been able to thrive in the market because of its strength and available opportunities in the market.
1.Strengths
a. Snap-on's strengths include strong distribution channels that it established as barriers to entry into the industry. A strong distribution network helps in selling products in wide markets and increases the company's profitability.
b. Secondly, Snap-on builds a strong competitive advantage by differentiating its products from those of its competitors by focusing on quality and brand equity, effectively lowering the competition level.
C. Snap-on focused on its own and its customer's productivity through innovative productivity-enhancing products, which gave it a competitive edge over other companies in the electronic industry. Though Snap-on products were relatively expensive compared to those of its competitors, the company had a strong value proposition, and this always attracted customers to purchase them. Snap-on used aggressive marketing strategies in pushing its products.
5. Weakness
Though Snap-on had several strengths that helped increase its product uptake, the company suffers from several weaknesses. It is clear that in the market, there is some weakness that the company faces; thus, because of SWOT analysis, it has to ensure it improves its weaknesses and build on its competitive advantage and strategic positioning.
a. The company lacked diverse markets for its products and services. Over 65% of sales generated were from the US, 21% were from Europe, and only 10% were from the Asia-Pacific continent. Over-reliance on one region exposes the company to several risks that may hinder the business from operating as a going concern. Should a financial crisis occur in the US, the company would lose 65% percent of its total revenues.
b. The company designs were easily replicable. However, Imitability implies weak competitive advantages because competitors can copy the same design and use it as their own competitive advantage leading to a loss of revenue (Rifkin, 2017). Also, the slow move by the Snap-on in making decisions was another weakness because it made it difficult for the company to reap the benefits in the market.
c. Failure to adapt to changing demographics in the US labor market led to the skills gap. The US workforce consisted mainly of baby boomers in the 10 years leading to 2013, and Snap-on never considered the impact of retirement on its business. The company never adapted to the corporate culture to enable attrition and professional development. The skills gap led to the loss of the company's competitiveness in the long run.
6. Opportunities
a. Essentially, the company has an opportunity of expanding its production scope due to technological innovation. Technology has allowed the transformation of production processes and enabled businesses to expand their economies of scale. Snap-on Tools has also benefited substantially from the innovation as it ensures enhanced competition against rivals.
b. Another opportunity the company has is the decreasing cost of transportation. As with the lower shipping process, the company can reduce the cost of its products to attract more consumers to the market.
c. Snap-on Tools has an opportunity of optimizing the positive shift attributed to consumer behavior. It implies that the company has a chance of attracting new clients and markets that are customer sensitive to its supply chain (Snap-on, (n.d). This is to note that modern clients in developed and developing economies are concerned with how companies produce commodities delivered to the market.
7. Threats
a. On the contrary, the company also faces significant threats, as evidenced over the years in the manufacturing industry. For instance, Snap-on Tools faces the risk of increasing government regulations in the industry. This was evidenced during the China-U.S. trade war, in which manufacturing products encountered severe tariffs.
b. Another threat to Snap-on Tools is depicted in the environmental sustainability regulations and pledges. The Paris Climate Accord of 2016 and the Glasgow Climate Conference of 2021 have outlined expectations and pledges made by governments and companies on environmental sustainability. Manufacturing entities are expected to engage in specific production and operational practices which meet the minimum requirements.
B. Review of Current Mission and Objectives
1. Mission
a. Given that the Snap-on corporation's main aim is to ensure that it continues to thrive in the market, it is essential that it review the mission so that it can motivate its employees to work towards achieving the company goals. The importance of reviewing the company's mission will allow the organization to realize what it needs to succeed in the market.
2. Objectives
a. The importance of Snap-on reviewing its objective is that it will help the firm identify the goals it needs to achieve going in the future and offers the opportunity to understand exactly how the initiatives the management has established are progressing.
b. Another essential factor for the company reviewing its objectives is that it will be able to ensure that its goals are contributing to the company's overall strategy and market growth.
IV. Strategic Alternatives and Recommended Strategy
A. Strategic Alternatives
1. Strategic Alternative #1- No change Alternative
a. Corporate Directional Strategy
The company continues with the current strategy of providing quality products to customers. Snap-on continues with the current marketing strategy of leveraging its wide network of distributors, franchisees, events and conferences, and van channels.
b. Supporting Business Strategy
- Continue to enhance its franchise network and help its franchisees to get the best out of their contract.
- Product differentiation- Snap-On has always thrived on differentiating its products from competitors by making quality products. The brand has come to be recognized as a maker of premium tools
c. Supporting Functional Strategy
- Marketing its products using conferences and events. Continue with marketing initiatives such as The 2013 Toy Catalogue for Techs.
- Continue with the franchising strategy, which has become a powerful marketing tool for the company since it started to franchise the business.
- Maintain current human resource practices. Most of the company's workforce is unionized or under a collective bargaining agreement which leads to job satisfaction
- Continue to support technical education in the US for the benefit of its future operations
d. Corporate scenario
The company will continue to grow at the same pace and experience the challenges it faces. For instance, the company is facing an imminent human resource crisis. A significant portion of the employees is baby boomers who will retire in the next five years. The company is having difficulty retaining mid-level employees because of conservative business practices. The company's net sales continue to grow at 4% year on year (Hoffman, 2014).
e. Pros
- The company's net income continues to grow at the same rate of 4% or less.
- Snap-on gained on Danaher in terms of operational efficiency by earning $0.18 of every sales dollar in net profit.
- The company does not invest any amount in advertising or any new channels of advertising
f. Cons
- Snap-on's revenue growth continues to fall. The company's revenues fell from a growth of 10% between 2011 and 2012 to 4% in 2013.
- Employee dissatisfaction with working conditions will deteriorate, leading to a loss of productivity
- A lack of growth mindset and innovation will prevent the growth of Snap-on
- Shocks in the US market will expose the company to business risks
2. Strategic Alternative #2- Growth Alternative
a. Corporate Directional Strategy
- Expand to emerging markets
- Invest in new marketing channels
- Expand market share in Europe
- Win more market share from existing competitors
b. Supporting Business Strategy
- Target all segments of consumers in the very market using modern advertising channels
- Replicate the customer acquisition and retention strategy that has worked in North America in AMEA and Europe
- Continue innovating new products for specific markets
- Improve customer service in existing markets
- Improve Human Resources to retain employees at the middle level and spur growth
c. Supporting Functional Strategy
- Snap-on needs to allocate more funds for advertising. Social media, web advertisements, and TV advertisements have very high ROIs.
- Spur innovation by holding competitions in technical schools was to update its product catalog.
- The company needs to invest in new technologies and tools to capture new markets. For instance, the company needs to develop cheaper economic tools for emerging markets. The cost of the Snap-on tools has become a barrier to entry to markets such as Europe, which has been affected by consecutive recessions.
- The HR practices of the company need to be improved to listen to employee grievances. The company also needs to update its recruitment practice to hire younger employees.
d. Corporate scenario
A growth strategy will lead to sales and net income growth. The company acquires new markets in emerging markets. An investment in non-traditional marketing channels such as social media expands the company's brand visibility beyond its traditional market. The company has been blamed for being too traditional, largely because of the profile of the executives.
e. Pros
- Snap-on is put on a recovery strategy where it will increase revenue
- Capture market share in emerging markets
- The company gets to expand its reach to other customers who are not primarily garages or commercial clients, for instance, individuals who would like to have tools for repairs of their cars or building projects
f. Cons
- The company might not completely realize its goals and end up wasting money
- Emerging markets are flooded with budget tools from small players, and Snap-on might not pick market share in those markets
3. Strategic Alternative #3: Retrenchment Alternative
a. Corporate Directional Strategy
- Cut back on non-performing products and retain performing products
- Exit struggling markets
- Consolidate non-performing divisions
b. Supporting Business Strategy
- Consolidate operations in Europe and exit some countries
- Enter into joint ventures or make acquisitions in emerging markets instead of starting from scratch
- Consolidate the Repair Systems & Information Group with other divisions such as the Commercial & Industrial Group in Europe and Asia to make the operations more efficient.
c. Supporting Functional Strategy
- Cut operational expenses in all divisions by slashing unnecessary costs
- Cut back on the active investment in technical education
d. Corporate scenario
If Snap-on were to implement these alternatives, they would cut back on expenses and increase profitability without spending more money on advertising. The company will still have to depend on the US market for a significant portion of its revenue. Sales in the European region have been shrinking, and Snap-on may not expand in Europe beyond its current market share. Therefore, additional investment in the region will have a low ROI.
e. Pros
- The firm saves on money that it needs to use in other ventures, such as investing in quality products and customer satisfaction
- Gets the firm on a path to growing profitability
f. Cons
- Snap-on might lose market share to established competitors who are moving into emerging markets aggressively
- Overdependence on the US market could hurt the firm's growth prospects in the future
- Snap-on could lose customers in its major markets if it rolls back on some non-performing products
B. Recommended Strategy
1. Strategic Alternative-Recommended
The growth strategy is the best strategy to take in the case of Snap-on. It is the strategy that ensures that the company will be on a path to long-term growth. The company's overdependence on the US market threatens its market position and revenues. Any shocks in the US market could severely affect the company's revenues. A growth strategy will take the company into emerging markets
2. Decision criteria
- Return on Investment (ROI)
3. Rationale/Justification
- The return on investment is the best decision criterion in this situation because it offers an objective method for evaluating the alternatives (Pokhrel, 2015). The alternative with the most ROI is the one that is chosen.
Explain how you decided on the selected strategy in your SA and what are the assumptions in the Pro-Forma income that support this strategy?"
To arrive at the selected strategy, I started by evaluating all other alternatives, outlining the elements of corporate directional strategy, business strategy, and functional strategy. Second, I compared these categories of strategic decisions across all three alternatives. Third, I compared the company's financials and decided on which strategy would result in the best financial results for the company. For instance, if Snap-on continues with business as usual, with the no-change alternative, the company would grow at only 4% or less as in the previous year. However, to get back the company to the growth rates that it enjoyed before 2012, the company needs to grow at least 10% year over year. The growth strategy ensures that the company is entering new markets to support the dwindling revenues in Europe and the saturated US market. Therefore, the decision criteria that I used was an evaluation of the ROI of all the alternatives from a subjective perspective. The major assumption from the Pro-forma is the assumption of growth rates. For alternative 1, I assumed that if the company does nothing, the growth rate will stay the same at 4%.
VII. Implementation
Snap-on is the leading distributor and manufacturer of hand tools and automotive diagnostic equipment in the United States. Although the company seems well established in the market, there is some implementation of its needs to maintain its growth and remain profitable. In addition, given the competition in the market, an organization like Snap-on needs to come up with an implementation that will be effective and efficient in making it remain competitive in the market.
A. Corporate Directional Strategy
1. The directional strategy is an important form factor for Snap-on because it helps guide the corporate mission and values and what it needs to do to make its business grow and increase its profits.
2. Snap-on corporation has been focused on value creation processes that seem accretive. As a result, the company has been able
B. Supporting Business Strategy
1. Given that Snap-on needs to maintain its market profitability, it has to implement supporting business strategies such as cost leadership. This strategy helps the company develop capabilities that reduce costs below the insutry average and achieve economies of scale.
2. Another vital strategy Snap-on can develop to support its business is having effective distribution channels such as Franchisees that can access the latest technological tools and use learn production method as that will help maintain the company's competitiveness in the market.
C. Supporting Functional Strategies
Functional strategies are essential to Snap because it helps the organization not only to achieve its short-term goals but also manage operational activities. Given that it needs to maintain market growth, it should enhance comprehension Customer Motivations program, which will show the association's promoting group about the brain psychology of clients with regards to their purchasing conduct (Pokhrel, 2015). A more profound comprehension of your client's inspirations will empower your colleagues to foster ways of moving toward their promoting system. The use of this strategy will make Snap-on maintain its market value.
References
Department, S. M. (n.d.). Snap-on incorporated Porter Five Forces Analysis and Porter 5 forces analysis. Fern Fort University. Retrieved April 30, 2022, from http://fernfortuniversity.com/term-papers/porter5/analysis/2468-snap-on-incorporated.php
Hampton, J. L. (2018). A Narrative Inquiry Case Study Analysis of the Evolution of the Hill College Snap-On Automotive Technology Program from 2010 to 2017. Tarleton State University.
Hoffman, A. N. (2014). Snap-on Tools: A Victim of Its Own Success. Rotterdam School of Management, Erasmus University.
Indeed, I. (2021). Snap-on. Snap-on Mission, Benefits, and Work Culture | Indeed.com. Retrieved April 30, 2022, from https://www.indeed.com/cmp/Snap--on/about
Patrick Gorman, P. G. (2018, June 26). Snap-on CEO Pinchuk Talks Trade Policy, the future of manufacturing. ChiefExecutive.net. Retrieved April 30, 2022, from https://chiefexecutive.net/snap-on-ceo-pinchuk-talks-trade-policy-the-future-of-manufacturing
Pokhrel, S. (2015). Return on investment (ROI) modeling in public health: strengths and limitations. The European Journal of Public Health, 25(6), 908-909.
Rifkin, G. (2017). How Snap-on Tools Ratchets Its Brand. STRATEGY AND BUSINESS, 51-58.
Snap-on, (n.d.). 100 years of advertising. Snap. Retrieved April 30, 2022, from https://www.snapon.com/EN/Our-Company/Our-History
Trainer, D. (2022, April 21). Snap-on has the tools to outperform. Forbes. Retrieved April 30, 2022, from https://www.forbes.com/sites/greatspeculations/2021/11/09/snap-on-has-the-tools-to-outperform
Grab the best

Academic Assistance

with just one click
Our team of

experienced writers
FREE

samples of completed work
Our custom academic writing service has a library of past work done. Browse our library of samples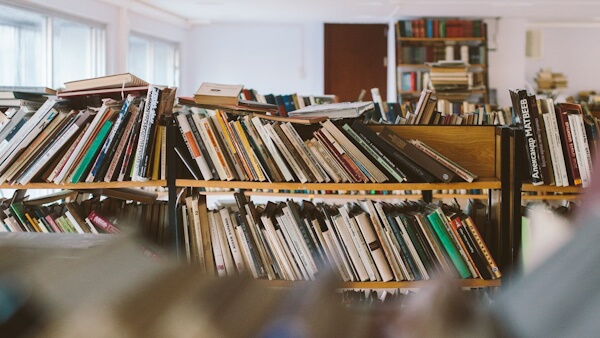 Find the right expert among 500+

We hire Gradewriters writers from different fields, thoroughly check their credentials, and put them through trials.

View all writers
Tough Essay Due? Hire Tough Essay Writers!
We have subject matter experts ready 24/7 to tackle your specific tasks and deliver them ON TIME, ready to hand in. Our writers have advanced degrees, and they know exactly what's required to get you the best possible grade.
Find the right expert among 500+
We hire Gradewriters writers from different fields, thoroughly check their credentials, and put them through trials.
View all writers