Annotated Webography on Homeland Security/Defense Websites
Question
Instructions
You will prepare and submit an annotated Webography outlining seven (7) Homeland Security/Defense websites. Attached are the following documents to assist you in being set up for success for this assignment:
1. Document titled "What is a Webography?"
2. A generic Webography example titled "Webography Example" that will give you a good overview of what a complete Webography looks like.
3. A template example titled "Webography WMD Example" that will give you a glimpse to the start of what yours should look like. Note: these sites are not relevant to the web sites you will choose.
Additional Guidance/Tips:
• The websites may be federal, state, local, commercial, or private
• Do not pick all federal government cites. Change it up providing various perspectives of the issues.
• Don't forget that you are reviewing website – do not pick documents on a website, that will not meet the intent of the assignment
• Catch the reader's attention with dynamic photos (don't forget to cite under them to give credit if they are not from the specific website you are reviewing. For example, on the cover page, you might use a picture you randomly found on the internet -- make sure you cite to give credit where you got the picture)
• When you use pictures in your document, don't forget to compress them (this is an option under "Picture Tools" and select "Compress Pictures" and uncheck "Apply only to this picture" in order to compress all the pictures in your document. Also select "E-mail (96ppi)" for best way to upload your work (note the steps may be different depending on what version of Word you are using)
• Don't just tell what the selected website is about -- explain what the strengths and weaknesses are that you identified
• Don't forget the Table of Contents
• Don't forget the Introduction -- tell the reader what you are going to cover
• Don't forget the Conclusion -- tell the reader the key points of what you told them
• Finding the unique websites can make the assignment more interesting – this takes some effort. Don't be afraid to think outside the box
• Don't cut and paste from the website -- put things in your own words. If you summarize the website material, then I would not expect to see a citation as I will equate that you are relating the material to the website you are reviewing
• If you use a direct material, then it is expected that you cite correctly and use quotation marks and the appropriate citation.
Technical Requirements
• Your paper must contain at least 7 websites.
• Include the Title and Reference pages.
• Type in Times New Roman, 12 point and double space.
• Students will follow the current APA Style as the sole citation and reference style used in written work submitted as part of coursework.
• Points will be deducted for the use of Wikipedia or encyclopedic type sources.
• All submissions will be graded using the assignment rubric.
in
Top level essay Service
Our professional unemployed professors are waiting for your signal to offer you the best academic writing service you so deserve.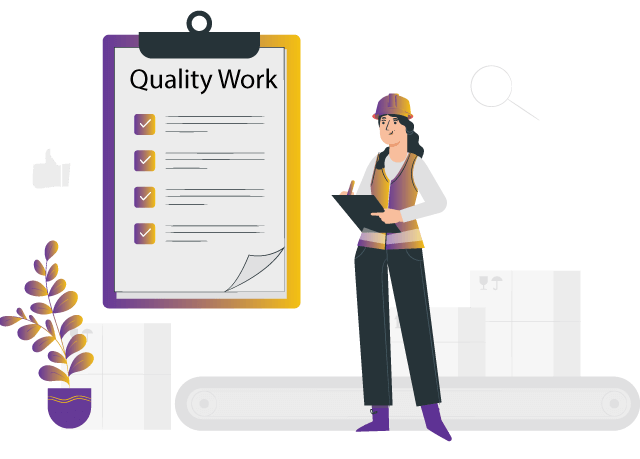 Solution
Annotated Webography on Homeland Security/Defense Websites
Homeland security and defense is the primary role of the government. The part includes providing safety to Americans through a wide range of security and relief measures, including cyber-attacks, natural disasters, illegal immigration, terrorism, human trafficking, and border security. However, for this discussion, the main topic that will be centered on includes the websites related to the role of disaster management, responses, and recovery. Many websites have helpful information on how best to detect disasters, being better prepared for them to reduce deaths, recovery efforts, insurance plans for victims whose property has been destroyed, and various recovery plans to rebuild the area. This includes government and interagency websites that collaborate to help in these responses. In the list below and subsequent Webography, seven websites have been selected concerning the disaster issue and its relation to the government's homeland security and defense role. Under each of the titles, there is a detailed explanation of the resources and information that can be found on these websites and how it can help one understand disasters and various responses and strategies being used by the government and available help. Through this information on these websites, an individual interested in the government services if affected by a disaster or researcher can find valuable information that can enhance the outcomes of the reader's intentions. Each of these sites will be discussed independently. To increase better understanding and easy navigation through the websites, a picture will be included obtained from the websites to help enhance the visual aid of the Webography to the readers.
Table of Contents: Sources
Department of Homeland Security……………………………………………………..4
Federal Emergency Management Agency……………………………………………..5
U.S. Coast Guard………………………………………………………………………..6
DisasterAssistance.gov………………………………………………………………….8
Center for Domestic Preparedness……………………………………………………..9
National Flood Insurance Program……………………………………………………10
www.fema.gov/national-flood-insurance-program
The Ready Campaign………………………………………………………………….11
Annotated Webography
Department of Homeland Security
The Department of Homeland Security website entails the leading portal through which all activities of the governments in regards to defending the country and securing its citizens are located. The website is divided into six primary tabs, which help navigate various sites. Once individuals open the website, they can see current events and news played in a slide show, especially the most current ones, such as the Ukraine crisis. There is a list of topics related to the various departments and issues under the Homeland security department in the first tab. These include cyber security, terrorism, disaster, immigration, economical safety, election security, transportation and security, human trafficking, and science and technology. Once an individual clicks on any of the topics, a new tab opens, which includes a lot of information on the specific case, including what citizens must do and laws to abide by. The tabs also are informative on some of the government's progress in making sure that the country is secure from threats or irregularities. The next one includes current news and archives of communications from the department to the public. The next one has to focus which entails the current issues. For instance, in this case, there is too much information categorized by topics, including the storm waves and the Ukraine conflict, among others. The tab on how to get involved and what I entail focuses on how to search information, such as alphabetical order or by topic. The website also provides information about how the public can participate in promoting security in the country. This includes various strategies such as reporting to the police as a citizen. The last tab consists of the history, mission, vision, culture, values, and contact information if an individual wants to reach the department of homeland security.
Federal Emergency Management Agency
This website also has six tabs and mainly concerning various issues on how to avoid disaster, news about disasters, and in case of victims, how to seek insurance and aid from the federal government and other partners in responding to such natural hazards. The first tab entails disasters and assistance, further split into three main categories. The first category includes the current disasters such as the severe storms currently being experienced in Puerto Rico, the coronavirus, and wildfires. The option also consists of a search resource from which an individual can input the location and look for specific disasters happening in that area, if there are any. This information can be pretty helpful, especially for those planning to travel to new regions and want to determine the safety of such places. The next category includes all disaster information, including the history of disasters, past declarations, the procedures of declaring a disaster, and various authorities involved in such a process. The third category includes a guideline on how to get assistance if one is affected by a disaster. The next tab includes grants. These are classified into various programs funded by different organizations and government agencies for specific activities. The next one consists of the floods and maps. This entails the enumeration of past floods, where they have occurred, and maps showing the details of current flooding patterns with warning son most areas likely to flood and how to avoid them. Finally, the emergency management tab includes how individuals, communities, and the national government can be better prepared to respond to multiple disasters. This includes specific guidelines and information that can help learn how to be better prepared and risk management to avoid the impact of such disasters in terms of loss of property or life. The following tabs focus on how the reads can collaborate with the government and more information, including contacts of FEMA.
U.S. Coast Guard
This website includes information and press releases of the U.S. Coast guard, which mainly provides homeland security in maritime waters in collaboration with other security agencies. This also consists of saving lives in the sea, performing checks on water vessels, and additional protection in the maritime. The website entails a lot of information organized in many tabs. For instance, in the home button, there is a drop-down, as shown in the picture, which entails many categories of information which further leads an individual to a database of relevant information that they are seeking. This can be to understand the history of the coast guard and how it was established, its achievements in the Atlantic and Pacific oceans, how its missions are supported, and how various news is released by the website, mainly concerning security matters. This also includes reporting on issues of oil spillage in the oceans and the prevention of terrorism, among other tasks. The website also has tabs such as the units, which provide more information on the various organizations of the coast guards in response to specific issues in the line of duty. The leadership button also includes the hierarchy of command and the resources; one entails various support systems from the government, family, and community that help them perform their assigned duties in the oceans. Other tabs include how to do business, collaborations with the community, and more information that enhances the availability of contacts and engagement with the public. Therefore, an individual can obtain a wide range of information from this website in knowing the roles that the U.S. coast guard plays, current news events regarding activities in the sea that are of national concern and public safety, and the various resources available to them that also enhance collaboration with the public.
DisasterAssistance.gov
The site includes interagency websites from which FEMA collaborates with other agencies to specifically provide disaster assistance to the victims of a natural hazard. A search tab in the home button prompts an individual to enter their location and find appropriate assistance programs in that area. This shows that this website is an interagency and mainly targets the victims. The search helps one find local resources connected to or collaborating with the national government, which can help quickly. There are three main categories below the search bar: find assistance, apply online, and check status. These are elaborated in bright colors that enhance vision and a quick overview of the website. The find assistance makes an individual find the appropriate local resource that aligns with the needs, make an application online, and continue to check the query's status to receive the assistance promptly. Other tabs include getting assistance information, how to help, and about the programs, history, and contact information in case of any query. The get assistance tab opens a drop-down of various forms of assistance that an individual can need, including the way to check the status of an application, checklists for application, how to look up addresses to enhance finding a local resource, access to community leaders, forms of assistance, and other recovery help needed. The information tab helps give guidelines and news to the public. This includes press releases, various needs, types of disasters covered both local and foreign, and various groups of people with different conditions such as the veterans, people living with disabilities, children, and older adults. Therefore, this information is critical, especially for people seeking help who do not know how to do it and researchers who want to find out how specifically victims of a disaster can seek various assistance. The website is relatively easy to maneuver.
Center for Domestic Preparedness
This website is targeted primarily at those who want to train on being prepared for domestic disasters and issues. The website gives information on the importance of domestic preparedness and how best to locate an appropriate training program. Therefore, the tabs at the top provide an option for the person interested in receiving the training to find suitable training programs. The other button includes about which gives the organizational culture of the website and organization and its history. The contact information tab gives the people platforms, including email addresses and phone numbers, through which people can inquire more about the programs and any other relevant inquiries. The news tab entails communication and press releases on the most recent activities. This news is also highlighted at the bottom of the webpage, which includes current activities such as training, showcasing of a skill, or communication from one of the officials, among other diverse communications. The website also entails information on ways to enroll, either through an in-person training program or a web-based training program. For the in-person training, there are three options: resident, non-resident, and indirect training. Under each option, there is a brief description of what it means to be a resident or not or an indirect trainer authorized by the organization. In this case, the website provides information that can help individuals, especially those willing to join the people trained for disaster preparedness, to teach and gain skills and knowledge in the specific fields. Finding information on some of the skills and their use, especially in natural emergency disasters, can help build research.
National Flood Insurance Program
The website is also an affiliate of FEMA, which integrates various interagency, including the private sector, that help provide insurance to victims of floods. The main aim is to provide financial assistance to the victims who have been adversely affected, such as losing shelter, property, or being severely injured/incapacitated during the recovery period from the floods. In this case, the website includes the details of various available insurance programs, how to apply, access to the forms, and the requirements/qualifications when seeking such insurance. It also enlists some insurance providers and partners who have helped sustain the program over the years. In contrast, some of the assistance comes directly from the government regarding the public's welfare. The website includes information on the organizational culture in the about button, such as the agency's values, mission, objectives, and vision. Further, it gives a history of its formation, its successes and challenges over the years, and its current director. The last button includes contact information regarding email addresses, physical location, and phone numbers that one can call and receive further guidelines. Therefore, the website is a critical resource in research that entails explaining the various relief forms in terms of financial assistance. Victims who have lost property or businesses can get help to sustain themselves while rebuilding and recovery plans are in progress.
The Ready Campaign
The website Ready is a resourceful site that entails education to the public and businesses on how best to be ready in the event a disaster happens to mainly avoid being trapped, dying, losing property, and, if possible, participating in the disaster prevention response, and recovery plans. The first tab includes disaster and emergencies, which elaborates on natural and artificial disasters that can cause intense damage to property and endanger the lives of many in an area. Some of the drop-down buttons include attacks in public places, earthquakes, droughts, explosions, floods, extreme heat, cyber security, chemical emergencies, bioterrorism, and avalanche. The option also includes an all-hazards button instead of specifying one and the choice of accessing emergency alerts that can make people aware of an impending disaster, hence getting ready for response before it happens, reducing the number of deaths and value of property lost in such an incident. When an individual clicks on each of these disasters, the tab opens into a page that describes the specific disaster in detail and how it affects people, including the kind of responses needed by the public.
The next tab includes making a plan. This tab helps educate the public on ways to be always ready to stop time wastage, especially during an emergency disaster. This includes having a schedule of a safe place elsewhere where an individual can immediately go, such as distant relatives, packing and building a ready kit which an individual carries once they receive an alert. Other plans include having a campus, being a ready responder, how to conduct quick evacuations, dealing with pets and other domestic animals, and consideration for people living with disabilities. The information also extends to how businesses should always be ready to avoid significant losses. There is also a special tab for preparing children for such an event if it happens and other resources and ways of getting involved, such as volunteering and training as a responder. Overall, the website provides excellent and valuable information on how best to be prepared for disasters or any emergency to avoid panic at the last minute and significant losses in terms of property and human life.
Conclusion
In summary, the websites all have homeland security and defense information. While some of the websites are government resources, some are an effort of interagency responses, especially when it comes to natural disasters and emergency response teams. Some of the websites have more information, such as the Department of Homeland Security which covers even more security threats to the U.S. territory, sovereignty, and citizens. On most of these websites, there are news tabs that entail publications and press releases aimed at communicating the current status or reports about an issue to the public. The information found on these websites can therefore contribute to increasing public knowledge of procedures, policies, and ways to promote the country's safety. Some of the guidelines on the websites are pretty educative, especially to the public in areas prone to various disasters, as well as linkage to valuable resources that can help them sustain their lives during recovery or avoid being a victim in cases that can be avoided such as flooding.
References
Center for Domestic Preparedness. (2022). Center for Domestic Preparedness. Cdp.dhs.gov. Retrieved 30 April 2022, from https://cdp.dhs.gov/.
DHS. (2022). U.S. Department of Homeland Security. ww.dhs.gov. Retrieved 30 April 2022, from https://www.dhs.gov/.
Disaster Assistance. www.disasterassistance.gov. (2022). Retrieved 30 April 2022, from https://www.disasterassistance.gov/.
FEMA. (2022). Federal Emergency Management Agency. www.fema.gov. Retrieved 30 April 2022, from https://www.fema.gov/.
National Insurance Flood Program. (2022). Flood Insurance. FEMA. Retrieved 30 April 2022, from www.floodsmart.gov.
Ready. (2022). Ready. www.ready.gov. Retrieved 30 April 2022, from https://www.ready.gov/.
U.S. Coast Guard. (2022). United States Coast guard. www.uscg.mil. Retrieved 30 April 2022, from https://www.uscg.mil/About/
Grab the best

Academic Assistance

with just one click
Our team of

experienced writers
FREE

samples of completed work
Our custom academic writing service has a library of past work done. Browse our library of samples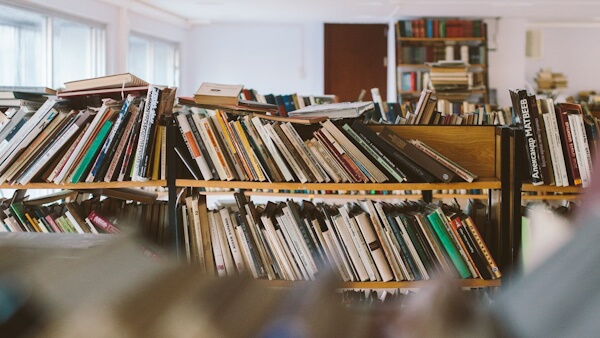 Find the right expert among 500+

We hire Gradewriters writers from different fields, thoroughly check their credentials, and put them through trials.

View all writers
Tough Essay Due? Hire Tough Essay Writers!
We have subject matter experts ready 24/7 to tackle your specific tasks and deliver them ON TIME, ready to hand in. Our writers have advanced degrees, and they know exactly what's required to get you the best possible grade.
Find the right expert among 500+
We hire Gradewriters writers from different fields, thoroughly check their credentials, and put them through trials.
View all writers