The Effectiveness of Humor in Persuasion
Question
Prepare a 1000 – 1500 word paper (do not include title and reference pages in your word count), formatted according to APA style as outlined in the Writing Center, that details the effectiveness of humor in persuasion. Use both the Cline and Kellaris (1999) and Lyttle (2001) articles (located in the ProQuest database) as the basis for your observations. Your paper should delineate three or more aspects of the effectiveness of humor and indicate at least three risks of attempting to use humor in persuasion. Your paper should include previous theories of persuasion covered in this course and discuss how the technique of humor can support or limit the effectiveness of persuasion.
The Humor and Persuasion writing assignment:
Must be 1000 to 1500 words in length (do not include title and references pages in your word count) and formatted according to APA style as outlined in the Writing CenterLinks to an external site..
Must include a separate title pageLinks to an external site. with the following:
Title of paper
Student's name
Course name and number
Instructor's name
Date submitted
Must use at least one scholarly source in addition to the required articles listed above.
The Scholarly, Peer Reviewed, and Other Credible SourcesLinks to an external site. table offers additional guidance on appropriate source types. If you have questions about whether a specific source is appropriate for this assignment, please contact your instructor. Your instructor has the final say about the appropriateness of a specific source for a particular assignment.
Must document all sources in textLinks to an external site. in APA style as outlined in the University of Arizona Global Campus Writing Center.
Must include a separate references pageLinks to an external site. that is formatted according to APA style as outlined in the University of Arizona Global Campus Writing Center.

Top level essay Service
Our professional unemployed professors are waiting for your signal to offer you the best academic writing service you so deserve.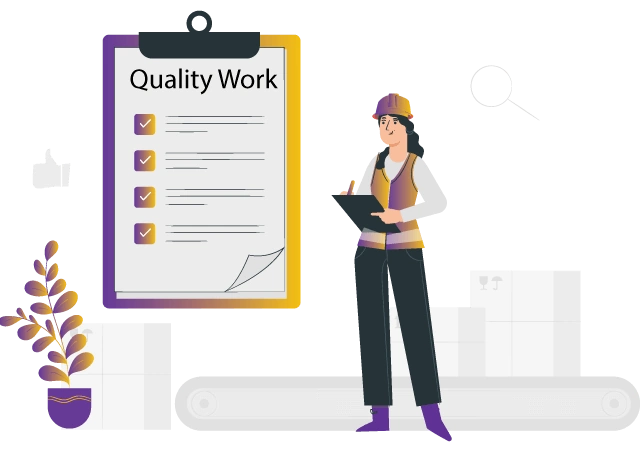 Solution
The Effectiveness of Humor in Persuasion
Humor is essential in persuasive writing, and can be a powerful tool to sway your readers. Many speakers consider applying humor to persuade their audience. Sometimes speakers succeed in persuading their audience using humor but sometimes fail. Humor is a powerful instrument of persuasion when utilized correctly and appropriately, yet can also be dangerous if abused. This paper explores the various angles of how humor impacts effectiveness in persuasive efforts. It will discuss multiple aspects to examine the potency of humorous tactics in different contexts as well as weigh up any potential risks that come with inappropriate use. Furthermore, it will assess several theories on persuasion and explain how humor may either restrict or augment successful outcomes for those endeavoring to move others into action through their words..
Drawing cartoons, making jokes about yourself and saying funny things can help persuade people. According to Lyttle (2001), cartoon drawings can be applied to influence the audience, like the source. Self-effacing humor is associated with improving the credibility of the sources, while iron wisecracks distract from counterarguments, enhancing persuasion. The application demonstrates attention-getting, likeability, positive affect, and sources credibility are among the significant aspects of the effectiveness of humor in persuasion. According to Cline and Kellaris (1999), humorous advertisements are more attention-getting than non-humorous. Humor capture's individual's attention and influence their reception of ads. Besides, humor is associated with increasing memorability and retention of a message.
On the other hand, Lyttle (2001) informs humor creates a positive impact. Individuals with good moods are more likely to agree with the persuaded message than those with bad attitudes. Humor improves the audience's mood, thus increasing the persuasive message's effectiveness. Additionally, humor improves the source's likeability. According to Lyttle (2001), a study demonstrated that students preferred cartoon humor. The humor provides a relaxed environment, which is crucial during a persuasive message. Nonetheless, humor increases the source's credibility. A study shows that individuals who communicate against self-interest improve their credibility with the audience.
On the other hand, there are multiple risks associated with using humor. According to Najda-Janoszka and Sawczuk (2020), misinterpretation is a significant risk of using humor in persuasion. The authors inform that humor is open to different interpretations, which increases the misinterpretation risks. Besides, people are different because what one individual finds interesting may be offensive to the other. Hence, humor intended to enhance persuasion may invoke adverse reactions from some audiences.
Moreover, humor may not apply in all situations or professions. For instance, incidental humor can be viewed as inappropriate in life insurance, adversely affecting advertisements. Additionally, humor may have a distractibility risk. Humor can divert the audience's focus to the main advertisement's message. Hence, humor must be moderate because it may inhibit the audience from taking the main points of the intended message. Using jokes that are not appropriate can stop a persuasive message from being successful. Individuals have different values and beliefs. Sometimes some humor may be viewed as vulgar or insensitive by some audiences. Thus, inappropriate humor risks the source's credibility.
There are various theories of persuasion. One of the theories is the persuasion theory which claims that people in a good mood respond positively to persuasive messages and rely on peripheral cues (Lyttle, 2001). In addition, humans are likely to rely on peripheral cues in decision-making rather than central ones when they are in a positive mood. Peripheral cues are aspects that have nothing to do with the persuasive message's actual content. Hence, speakers can use humor to improve their audience's mood and effectively use peripheral cues to ensure message delivery success. Humor is accredited for positively affecting the audience and improving the persuasive message's effectiveness.
The other critical persuasion theory is the heuristic systematic model of persuasion (HSM). When evaluating persuasive messages, the theory suggests two primary routes may consider the heuristic and systematic routes (Cline & Kellaris, 1999). The systematic route entails a more thorough and intentional examination of the persuasive message's arguments, logic, and content. Conversely, the heuristic route involves taking a more straightforward approach and capitalizing on humor to evaluate persuasive messages quickly. Humor can be an effective heuristic because it can capture an individual's attention and make the message more memorable. When using the heuristic route, people may not carefully scrutinize the message's content but instead rely on cues such as humor to guide their decision-making.
Nonetheless, social identity theory is the other persuasion theory. According to social identity theory, humor may be valuable for building social ties and fostering a sense of group identity. Humor can be a robust tool in developing and enhancing group identity because it may promote togetherness and a feeling of shared experience (Kasmani, 2022). Besides, humor may be a powerful strategy for developing trust and connection between persuaders and listeners. When humor effectively reduces obstacles and tension, the audience can be more open to the persuader's message. A sense of shared experience between the persuader and the audience can also be established through humor, which increases the possibility that the audience will relate to the persuader and be more receptive to their message.
The study demonstrates that humor can limit or support persuasion effectiveness. Humor is depicted as a powerful attention-getting technique that improves the listener's openness to the message. It also allows the message delivered to be more memorable than serious individuals, increasing the chance that it will be retained and remembered (Lyttle, 2001). On the other hand, humor can take attention away from the message. The humor may distract from the communication's main points and impair comprehension if it is irrelevant to the message or inconsistent with the audience's social identity. In this case, the audience may rely more on heuristics, such as the speaker's likability, than the message's content to decide. Nonetheless, humor can create reactance. Some individuals may find humor offensive or disrespectful, triggering reactance and resistance to the message. Therefore, the effectiveness of humor in persuasion is influenced by various factors, including its appropriateness. Nevertheless, humor can be an effective persuasion tool and influence positive attitudes when appropriately used.
In conclusion, humor is helpful in persuasion if used appropriately and can be risky when used ineffectively. Persuasion theory demonstrates that humor can significantly influence the audience's mood and attitude, increasing the message's effectiveness. On the other hand, humor must be carefully considered to avoid potential shortcomings, such as distracting from the message and offending the audience. The study shows that humor can support or limit the effectiveness of persuasion depending on how it is applied. The speaker needs to think about different things before they talk. This includes who is in the audience and what they want to say.
References
Cline, T. W., & Kellaris, J. J. (1999). The Joint Impact of Humor and Argument Strength in a Print Advertising Context: A Case for Weaker Arguments. Psychology and Marketing, 16(1), 69–86. https://doi.org/10.1002/(sici)1520-6793(199901)16:1<69::aid-mar5>3.0.co;2-9
Kasmani, F. (2022). Persuasive political humour on social media: A study of Najib Razak's Facebook posts. SEARCH: Journal of Media and Communication Research, 14(1), 1-17.
Lyttle, J. (2001). The Effectiveness of Humor in Persuasion: The Case of Business Ethics Training. The Journal of General Psychology, 128(2), 206–216. https://doi.org/10.1080/00221300109598908
Najda-Janoszka, M., & Sawczuk, M. (2020). Cultural authority with a light touch: museums using humor in social media communication. Romanian Journal of Communication and Public Relations, 22(2 (50)).
Grab the best

Academic Assistance

with just one click
Our team of

experienced writers

FREE

samples of completed work
Our custom academic writing service has a library of past work done. Browse our library of samples
View all samples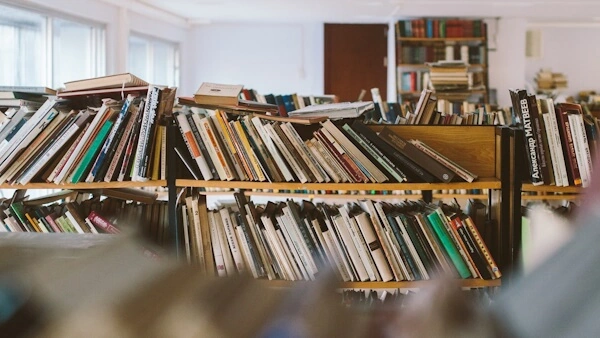 Find the right expert among 500+

We hire Gradewriters writers from different fields, thoroughly check their credentials, and put them through trials.

View all writers
Tough Essay Due? Hire Tough Essay Writers!
We have subject matter experts ready 24/7 to tackle your specific tasks and deliver them ON TIME, ready to hand in. Our writers have advanced degrees, and they know exactly what's required to get you the best possible grade.
Find the right expert among 500+
We hire Gradewriters writers from different fields, thoroughly check their credentials, and put them through trials.
View all writers