Theory Study Guide
Question
Week

Theory

Key Concepts of Personality Development

Explain the Root of Psychological Problems from the Theorist's Perspective

What Influences May Have Contributed to the Development of this Theory? (Upbringing, personal experiences, etc.)

Strengths of Theory

Limitations of Theory

Sigmund Freud

Psychoanalysis

2

Carl Jung

Analytical Psychology

2

Alfred Adler

Individual Psychology

2

Harry Stack-Sullivan

Interpersonal Psychology

3

Anna Freud

Ego Psychology

3

Melanie Klein

Object Relations

3

Erik Erikson

Post-Freudian Theory

3

Karen Horney

Shifting Perspectives

3

Erich Fromm

Humanistic Psychoanalysis

4

B.F. Skinner

Behavioral Analysis

4

Albert Bandura

Social Learning Theory

4

Rotter and Mischel

Cognitive Aspects of Social Learning

4

George Kelly

Personal Construct Theory

4

Albert Ellis

Rational Emotive Behavior Therapy

4

Aaron Beck

Cognitive-Behavioral Therapy

5

Gordon Allport

Trait Theory

5

Raymond Cattell

Scientific Approach to Trait Theory

5

Eysenck

Dimensions of Personality

5

Paul Costa and Robert McCrae

Five Factor Model

5

Marvin Zuckerman

Sensation Seeking Personality Trait

6

Carl Rogers

Humanistic Personality

6

Abraham Maslow

Holistic-Dynamic Psychology

6

Victor Frankl

Logotherapy

6

Rollo May

Existential Psychology












Top level essay Service
Our professional unemployed professors are waiting for your signal to offer you the best academic writing service you so deserve.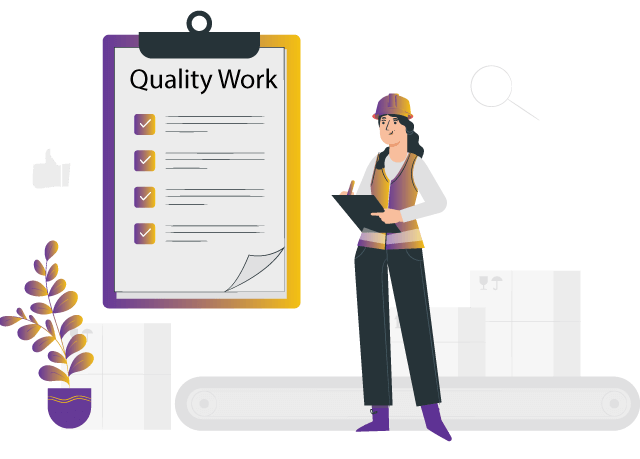 Solution
Week

Theory

Key Concepts of Personality Development

Explain the Root of Psychological Problems from the Theorist's Perspective

What Influences May Have Contributed to the Development of this Theory? (Upbringing, personal experiences, etc.)

Strengths of Theory

Limitations of Theory

Sigmund Freud

Psychoanalysis

Freud developed the theory of psychoanalysis, which includes id, ego, and superego. The id is the part of the unconscious that contains sexual and aggressive drives and needs.

Freud believed that psychological problems are caused by conflicts between our conscious and unconscious thoughts.

One influence that may have contributed to Freud's theory was his work with Josef Breuer in discovering hysteria

His work changed how mental illnesses are viewed and treated.

Freud's theory is hard to prove because it is based on his observations

2

Carl Jung

Analytical Psychology

Psychodynamic theory, developmental psychology and humanistic psychology.

According to psychoanalysis, an individual's unconscious mind is responsible for the psychological problems that a person faces.

Carl Jung influenced the development of psychoanalysis

Jung's theory has been a major influence on developing personality theories and therapies in psychology.

One issue is that there are no clear distinctions between the different personality types

2

Alfred Adler

Individual Psychology

A person's behaviors are influenced by both internal factors (such as beliefs, values, and attitudes).

Adler believed that feelings of inferiority were at the root of psychological problems.

Adler's theory of personality development is a holistic approach, which focuses on the individual as a whole.

It is very easy to understand and apply in the real world.

It cannot be easily tested or measured in a scientific way

5

Marvin Zuckerman

Sensation Seeking Personality Trait

People with high sensation-seeking levels are easily bored and prefer to participate in exciting and dangerous activities. People with low sensation-seeking levels prefer routine activities that provide security and safety.

Zuckerman believed that there is a biological component for sensation seeking in people. Some people are more prone to risk taking than others because of their brain chemistry. High sensation seekers might not have had an opportunity to satisfy their need for stimulation in childhood or adolescence so they seek these experiences as adults.

Zuckerman developed his theory based upon the work of Buss and Plomin who identified personality traits such as happiness, fearfulness, anger and hostility as traits that were inherited from our parents.

Zuckerman's work emphasizes the importance of understanding individual differences among people who share certain personality traits.

It is unclear how Zuckerman developed this theory

6

Carl Rogers

Humanistic Personality

The humanistic perspective emphasizes the good in people and the idea that people are innately good. This view was an attempt to balance the negative view of Freudians.

Carl Rogers believed that psychological problems develop because people are unable to fully express their true selves.

Several sources influenced rogers in developing his theories, including Charles Darwin (evolution), Abraham Maslow (self-actualization) and Sigmund Freud (unconscious mind).

The theory has great humanistic roots and is based on human values that positively approach life and living things. The theory also helps create an atmosphere of respect and acceptance for people who are in our care

Rogers's theory is difficult to test

6

Abraham Maslow

Holistic-Dynamic Psychology

Maslow theorized that every human being has a hierarchy of five levels within them. These are called physiological, safety, belongingness and love, esteem and self-actualization needs.

According to Maslow, there are two categories of human needs: deficiency needs and growth needs.

Maslow's most salient influence was probably his mentor at Wisconsin, Harry Harlow, creator of the infamous "wire mother" experiments with rhesus monkeys.

Includes that it has gained widespread acceptance and application throughout many fields such as education, business, counseling and psychotherapy.

It includes that it has not been formally tested or validated through research studies; rather it has been developed through observations of other people's behavior and how individuals grow and develop throughout life stages.

6

Victor Frankl

Logotherapy

Free will: The ability to choose our attitude in any given set of circumstances

Meaning: A self-transcendent purpose or goal that is beyond biological drives

Frankl believed that a lack of meaning often caused depression.

The first major influence on Logotherapy was Frankl's own experience in Nazi concentration camps during World War II.

Logotherapy focuses on self-actualization

The theory fails to explain why some people find meaning in life while others do not

6

Rollo May

Existential Psychology

Rollo May found that people often struggle with fear and anxiety in the process of personality development.

According to May, the root of psychological problems occurs when a person is not able to embrace their anxieties as they develop a new identity

May was influenced by other famous psychologists, including Sigmund Freud and Carl Jung.

This theory is easily applied to real-life situations because it emphasizes personal responsibility for one's own actions.

Existential vacuum or no sense of purpose for an individual in life is an assumption
Grab the best

Academic Assistance

with just one click
Our team of

experienced writers
FREE

samples of completed work
Our custom academic writing service has a library of past work done. Browse our library of samples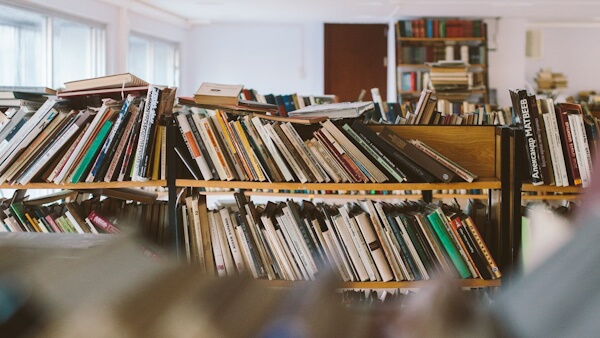 Find the right expert among 500+

We hire Gradewriters writers from different fields, thoroughly check their credentials, and put them through trials.

View all writers
Tough Essay Due? Hire Tough Essay Writers!
We have subject matter experts ready 24/7 to tackle your specific tasks and deliver them ON TIME, ready to hand in. Our writers have advanced degrees, and they know exactly what's required to get you the best possible grade.
Find the right expert among 500+
We hire Gradewriters writers from different fields, thoroughly check their credentials, and put them through trials.
View all writers