United Nations Sustainable Development Goals: Climate Action
Question
After you read about it here https://www.un.org/sustainabledevelopment/sustainable-development-goals/
and you also read this UN article
https://news.un.org/en/story/2020/07/1068551
This one
https://news.un.org/en/story/2021/10/1103412
and, especially for Goal 13, this one:
https://news.un.org/en/story/2021/11/1104542
You should choose one out of the 17 SDGs. For your paper use the UN sources but also independent sources, like major newspapers and magazines, and academic journals and publications from NGOs (Non government organizations). On the internet you will find all the sources you need. You should not use blogs or unverified posts on social media.
In your paper, you should describe the goal and how the UN is trying to reach it by 2030. You also have to give your opinion (based on your finding in your research) on whether you think the UN will be able to reach this goal. If the answer is positive, describe the best work done to reach it so far. If your answer is negative, describe why it is not possible to reach the goal with the present strategy. What are the main problems and how could they be fixed.
Include in your paper considerations the impact of the Covid-19 Pandemic on the SDGs program and, in particular, on the goal that you are addressing.
Also, if you could advise the UN Secretary-General on this particular goal, what it would be?
Add to the paper any other considerations you think are relevant to better understand the importance of this particular sustainable development goal.

Top level essay Service
Our professional unemployed professors are waiting for your signal to offer you the best academic writing service you so deserve.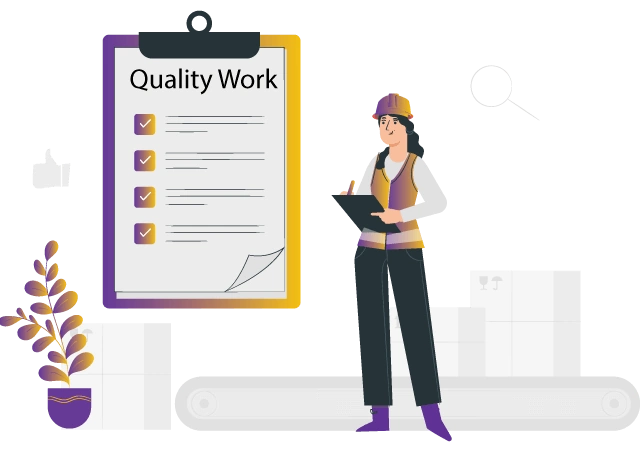 Solution
United Nations Sustainable Development Goals: Climate Action
The United Nations (UN) is a global organization that creates, facilitates, and advocates for peace, security, and harmony. The intergovernmental agency has authority over the initiatives that help develop and foster good relationships between nations. It maintains international peace and security to create a collaborative environment for everyone. Harmony is rooted in all nations that contribute as an equal state to others. In a world of uneven distribution of natural resources and social stratification, it is critical to have a framework to manage relationships. The UN is the epicenter of the current global framework. It operates through specialized sub-agencies that autonomously manage specific functions of the UN (United Nations). All have their independent leadership that reports to apex agencies.
All UN agencies and departments collaborate with affiliate agencies to achieve its goals. The organization believes that all initiatives must be sustainable to achieve long-term goals. Therefore, it identified the key disciplines and sectors whose control and management must be sustainable. It also designed a project approach with timelines for development in each goal. The goals are now known as the UN Sustainable Development Goals (SDG). All agency's operations emanate from the agency's SDGs. The UN adopted 17 SDGs in 2015, which should be achieved by 2030 (United Nations). This paper focuses on climate action, 13th SDG, by describing the goal and initiatives for its accomplishment and evaluating its current progress. The results inform recommendations for ideal ways to course-correct.
SDG No. 13: Climate Action
The environment is a critical part of people's lives because they are interdependent. There are many ways in which the environment affects humanity. Therefore, the UN established that protecting and conserving the environment is essential. Furthermore, the UN's primary agencies recognize protecting the environment should be a global effort. It advocates for the reduction of emissions of greenhouse gases and the protection of natural habitats. It promotes other sectors to adopt environmental-friendly policies and functions because it directly affects all goals. It is also rooted in the others through operations and functions.
The UN considers the biggest threat to development to be the climate. Humanity only co-exists with it. It creates a disproportion among its members if it is not carefully managed. The agency also recognized the need to study climates extensively. The scientific findings will dictate ideal methods of countering challenges. According to the SDGs masterplan, the SDG creates the necessary levers to reduce and eventually stop negative impacts. Humanity needs the capacity to adapt and be resilient to hazards caused by climates.
Climate Action Masterplan
Natural disasters cause the loss of lives and property. The UN plans to integrate the goal's policies into national strategies, planning, and policies. The goal advocates for creating an environment that is not adverse to humanity. It also encourages proper planning, monitoring, and control to mitigate widespread impacts. The core of climate action is negotiating a harmonious environment through strategic planning. Adopting effective measures to combat climate change is integrated into managing its initiatives' components.
The goal is designed to operate in two ways. One is to combat current impacts and plan to integrate better measures. The other is efficient planning to integrate climate action into growth in developing nations. Developing nations must avoid the impacts of inefficient production to aid recovery. It slows down the chances of further damages while the mistakes are resolved. The UN provides authority and governance in response to climate change. Carbon dioxide emissions are responsible for just over 75% of climate change. The use of fossil fuels to provide energy has the highest carbon dioxide emissions. The SDG has adopted policies where everyone is responsible for reducing emissions in daily activities.
The UN's master plan has various parts and functions to reach the climate action goals by 2030. The following are the core components of climate action:
● Strengthen adaptive capacity and resilience to climate-related hazards.
● Integration of climate change policies into national strategic planning for members.
● Education and awareness creation in both personal and institutional domains.
● Integration of sustainability to initiatives by:
○ Advocating for and promoting recovery to reduce carbon emissions.
○ Course-correcting in developing nations to eliminate past mistakes.
Critical Organizations in Climate Organization
Various agencies implement policies, structures, and management for climate action. The IPCC (International Panel for Climate Change) assesses climate change, and the UNFCCC Secretariat provides organizational support. The UNEP-Climate Change advocates facilitate and educate on climate change matters. Green Climate Fund handles the funding framework of climate action, and the World Meteorological organization monitors meteorological patterns indicative of climate change. The UN Office for Disaster Risk Reduction is responsible for disaster preparedness and response ("Research Guides: Climate Change - A Global Issue: At The United Nations").
Current Progress
The progress in climate action is less than the projections made at the time of conception. Incremental challenges and unpredictable variables & obstacles are responsible for the delays. In some projects, challenges have more impact on the timeline, like climate change. The steps are sequential in climate action, and delays will always extend the deadline. All agencies of the UN are related to climate action as a cause, effect, or solution. The UN has successfully initiated strategic planning to reduce the carbon footprint. Goals 7 (Affordable and Clean Energy) and 9 (Industry, Innovation, and Infrastructure) are the primary targets.
Industry Innovation and Infrastructure
The industry domain is responsible for carbon dioxide and greenhouse gases emission. Therefore, adopting innovative and optimal business processes and production catalyzes growth. Supply chains are slowly eliminating inefficient processes and activities. The aim of Goal 9 is to promote innovation and facilitate sustainable industrialization—automation and integration of energy efficiency increase over time. In addition, companies are switching to using renewable energy sources. Integrating superior and efficient management of wastes in industries now helps protect the environment.
The UN advocacy for reducing greenhouse emissions in transportation and infrastructure indicates progress. For example, electric cars are increasingly becoming popular because they have no greenhouse gases and carbon dioxide emissions. Marine transportation is exploring sustainable alternatives (Vergara, McKesson, and Walczak 333-345). Research has been done on low-emission options in air transportation. "Combustion and thermofluidic enhancements, gearbox technology, lightweight materials, and intelligent engine health management systems" (Ranasinghe, Kavindu, et al. 115945).
Clean and Renewable Energy
The United Nations has been a significant proponent of transitioning from non-renewable to renewable energy. It has and continues to advocate for eliminating fossil fuel energy sources to help reduce carbon dioxide emissions. According to Goal 9, the UN aims to achieve universal energy access by 2030. However, current progress indicates that this target will not be achieved on time, as are other SDGs. The organization aims to increase renewable energy share in the energy matrix significantly. Progress shows an increase in hydroelectric power plants and solar and wind energy. Exploration of other cleaner fossil fuels like liquefied natural gas (LNG) indicates the progress in integrating energy sources with fewer emissions ("LNG: An Efficient And Clean Energy").
Climate change endangers all of the Sustainable Development Goals. All initiatives require planning and integration of risk management for threats, as climate-related hazards are major threats to every discipline and domain. Climate action is practically an independent variable that dictates the other SDGs. It directly affects every SDG and is a framework that conditions others so that it can adjust itself. It is also clear that all other SDGs are behind schedule. Achieving the initial SDGs targets by 2030 as initially projected becomes increasingly more demanding and complex.
Progress Evaluation
Despite progress in every SDG connected to climate action, the overall assessment is less than the projection made at conception. It is now increasingly clear that the UN will be unable to achieve all initial SDG 13 goals as projected at conception. Delays due to unforeseen challenges and natural disasters have set the organization further back. Additionally, the Covid-19 did not help the progress because the focus turned away from SDGs to saving the human race. Current goals will require review and adjustments on either the timeline or the goals. Politics in the UN and other factors have slowed down the progress of SDG 13's initiatives. Political instability in some regions also lowers the chances of the UN reaching its goal. Resources required to expedite the progress are limited.
Climate Action Implementation Challenges
There are many challenges in the implementation of climate action goals. Unfortunately, the UN is not in control of most of them but the people and their daily activities. Increased gaps and inconsistencies in reality and plan complicate implementation. Moreover, the UN cannot effectively control highly unpredictable processes. The UN's best effort in climate action is to prepare safety measures and develop resilience against climate-related hazards. The strategy is effective but requires time to come into effect. In addition, infrastructural and systemic changes are required to implement climate change.
Resistance to change by people and the stakeholders in the sector is a significant issue. Change preparedness is required to manage the transition effectively. It also lowers resistance from the public. The period projected for goals and resources is unpredictable or has unknown variables. Interagency collaboration is also hard to manage in climate action. Some nations have grown entire economies based on unsustainable climate actions and practices. Planning for new projects is complex due to variables but transitioning from old inefficient ones to new ones is more complicated. Initiatives to counter carbon dioxide emissions have been met by resistance from nations that rely on fossil fuels for economic levers.
The current strategy of phasing out unsustainable and inefficient machinery & equipment cannot be completed by 2030. This is because developed nations relying on them will transition slower in making the necessary changes. As a result, it will be impossible to reach the goal due to differences in the implementation rate. Moreover, the people's readiness for alternative options is less than that required for implementation. For instance, moving from hydrocarbon-powered combustion engines to electric vehicles (EV) is possible. The issue is the insufficiency of EVs for all vehicle users, as is the infrastructure and energy for the same. Further provisions are in the Paris framework for climate change capacity building (Khan et al.).
Countermeasures to Setbacks and Shortcomings
Political differences, regional geopolitics, and political instability are the main challenges to implementing climate action. Nations foster effective practices to advance their agendas and align with profitable activities. Implementing climate action requires collective efforts from the members to reach a compromise they all must comply with. Corrective actions from developed nations should match the sacrifices of developing nations in climate action. It will help reduce the disproportions and encourage equality. Developed nations should take responsibility for the environmental damages done. They should spearhead innovations for effective climate action and promote their implementation.
The next challenge is capacity. The transitions aligned with climate action are in planning and research. No global solutions are providing comprehensive climate action solutions. All the members have a limitation in resources needed to implement initiatives. The progress made for most of the domains is in theory and policy. Working with other agencies and people can help manage and improve the transition. Adopting a model where implementation is incremental and in steps will ease the process. Regardless of the approach used to attain the desired end. The UN should involve the people in the process by creating awareness. Although there have been delays, strategic changes can help course-correct SDG implementation. The goal should not be to fix it entirely but for its relationships with other SDGs.
Impact of Covid-19 on Climate Action
Covid-19 was a blessing in disguise to the environment. The pandemic slowed down the activities that expedited climate change in the past. Some entities stopped operations during the pandemic as the pandemic slowed and provided a massive break from greenhouse gas emissions. Global average temperatures lowered during the lockdown period and air quality improved. Covid-19 had positive impacts on environmental quality during the lockdown periods in the pandemic (Abubakar, Laila, et al.). Inactivity was also attributed as the primary reason for the improvement.
The changes occurred for a short time and reset soon after normalcy started to return. A UN report shows that the reductions in emissions were at record levels in lockdown. However, this is a small change compared to the emissions in the atmosphere. The trend reversed and reset in the second half of 2020, at its previous year's levels in September ("No, The Pandemic Did Not Help Climate Action | United Nations"). Nevertheless, Covid-19 had huge negative impacts on climate action. All progress stopped when people's movements were restricted, and energy requirements were lowered. It shows that considerably drastic action is required to reverse the current trend of environmental degradation.

Works Cited
"LNG: An Efficient And Clean Energy". Elengy.Com, https://www.elengy.com/en/lng/lng-an-energy-of-the-future.html#:~:text=Compared%20to%20traditional%20heavy%20fuel,SO2)%20and%20fine%20particle%20emissions.
"No, The Pandemic Did Not Help Climate Action | United Nations". United Nations, https://www.un.org/en/desa/no-pandemic-did-not-help-climate-action.
"Research Guides: Climate Change - A Global Issue: At The United Nations". Research.Un.Org, 2022, https://research.un.org/en/climate-change/un.
Abubakar, Laila, et al. "The impacts of COVID-19 on environmental sustainability: A brief study in world context." Bioresource Technology Reports 15 (2021): 100713.
Khan, Mizanur Rahman, et al. The Paris framework for climate change capacity building. London: Routledge, 2018.
Ranasinghe, Kavindu, et al. "Review of advanced low-emission technologies for sustainable aviation." Energy 188 (2019): 115945.
United Nations. "Take Action For The Sustainable Development Goals - United Nations Sustainable Development". United Nations Sustainable Development, 2022, https://www.un.org/sustainabledevelopment/sustainable-development-goals/.
United Nations. "UN System | United Nations". United Nations, 2022, https://www.un.org/en/about-us/un-system.
Vergara, Julio, Chris McKesson, and Magdalena Walczak. "Sustainable energy for the marine sector." Energy Policy 49 (2012): 333-345.
Grab the best

Academic Assistance

with just one click
Our team of

experienced writers

FREE

samples of completed work
Our custom academic writing service has a library of past work done. Browse our library of samples
View all samples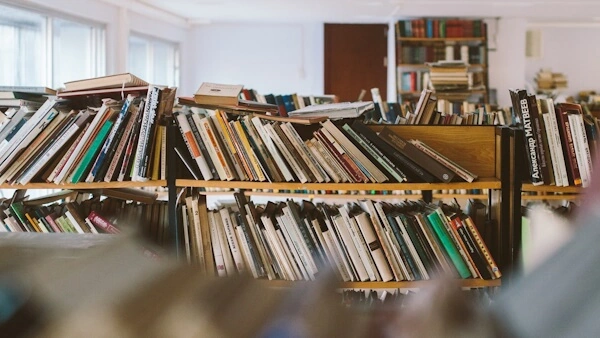 Find the right expert among 500+

We hire Gradewriters writers from different fields, thoroughly check their credentials, and put them through trials.

View all writers
Tough Essay Due? Hire Tough Essay Writers!
We have subject matter experts ready 24/7 to tackle your specific tasks and deliver them ON TIME, ready to hand in. Our writers have advanced degrees, and they know exactly what's required to get you the best possible grade.
Find the right expert among 500+
We hire Gradewriters writers from different fields, thoroughly check their credentials, and put them through trials.
View all writers