Vaccinations
Question
CHOOSING SIDES: MRNA VACCINES Full disclosure from the course developer,
Dr. Francis:
Dear Students,
I have found this to be a controversial subject within the Christian community. As an immunologist I am pro-vaccine, but I am part of a large family and my siblings and my children all have different opinions. I respect all of those opinions and in our family, we have agreed to respect the privacy of each family to make their own decision about vaccines. Please feel free to share your view in the discussion. I would urge you to back up your position with data, though. As it is in all our discussion forums, student work is graded based on the clarity of your writing and the thoroughness of the defense of your position. No personal view will receive a low score unless it is not communicated well or involves emotional and unkind dismissal of other views. What is an mRNA vaccine? An mRNA vaccine is also called a genetic vaccine or nucleic acid vaccine and contains messenger RNA (mRNA). The mRNA is the nucleic acid molecule which is decoded by cells to make a protein in all living organisms. It's called "messenger" because it's a copy of the DNA," a message from DNA" to make protein. The SARS-CoV2 virus is also categorized as an RNA virus (Figure 1). It does not contain DNA. The RNA in the SARS-CoV2 virus is released after a SARS-CoV2 virus fuses to a human lung cell. The released viral RNA holds the code for the proteins to construct a new virus. It is very much like an mRNA found in human cells. The mRNA in human cells is used to make any protein a cell may need. The SARS-CoV2 virus infects human cells by using a spike protein which is also coded for by the viral RNA (Figure 1). The spike protein also is recognized by the human immune system, but causes the immune system to overreact and this is what causes the damage to the blood vessels in the lungs in COVID 19 patients. In severe cases, this involves lung damage and the fluid build-up in the lungs causes a life threatening pneumonia-like condition. Most all COVID19 vaccines are vaccines which cause the human body to make antibodies to the spike protein. Figure 1 Digital painting of the SARS-CoV2 virus which has been responsible for the COVID-19 pandemic. The light blue strands inside the virus are the RNA molecules which hold the message to make all the proteins of the virus and the RNA found inside the virus. The large light lavender structures are spike proteins sticking out from the virus outer envelope. Acknowledgement: Illustration by David S. Goodsell, RCSB Protein Data Bank; doi: 10.2210/rcsb_pdb/goodsell-gallery-019 ETHC/NASC 210 Page 2 of 4 The spike protein itself is logically the best candidate for a vaccine. However, the spike protein is very toxic. It can cause inflammation by itself. It is used in some vaccines but it is a very cumbersome process to purify enough spike protein for use. About 10-15 years ago, researchers noted that it's easier to inject the mRNA code for a protein, like spike protein, as compared to injecting the protein itself because the vaccine can be made much quicker. In the case of COVID-19, you don't have to make a lot of spike protein which minimizes the process time. Furthermore, if the spike protein mutates, the mRNA can be changed to match the mutation rather quickly. The process occurs as such: mRNA is injected into our cells, likely some muscle cells in our arm, and it begins to be used by the cell to make spike protein. Spike protein locates on the surface of the human body cells, is secreted, and/or is released when some of our muscle cells die. The immune system eventually destroys these spike protein creating cells and the RNA. Some of this process is still a mystery. One thing is for certain, vaccines elicit the making of antibodies which are important first responder immune system proteins. The antibodies do not kill viruses but tag them for destruction and removal by white blood cells. They are remarkable and wondrous proteins. The mRNA vaccines for COVID-19 are the first mRNA vaccines used for treatment of a viral infection in humans. Concerns about the mRNA vaccine. The mRNA vaccine is controversial because we are injecting people with a genetic component that can be active in human cells. Here are some questions about concerns:  Could this alter our cells and cause us to have a different genetic code? The simple answer appears to be no because the mRNA only goes into certain cells and it has a short half-life…meaning that it can break down quickly which is normal for all mRNA even the natural mRNA made in our cells every minute each day. However, this is a new vaccine so we do not know for sure if there is some kind of long term retention of the mRNA, but it would be unusual.  How can the mRNA get into our cells where it is decoded to make virus proteins? It is delivered to cells by a lipid nanoparticle (Figure 2). The lipid nanoparticle is very much like a cell membrane that surrounds the mRNA. All cell membranes are made of lipids and are hydrophobic. Things that are hydrophobic like to get close together to avoid water. So, the nanoparticle fuses to our cells in our arms when we get a shot and delivers the mRNA to muscle cells in our arm. The mRNA in a small number of our muscles cells then begins to be part of a process to make spike protein.  Side effects occur, including death in some cases. Does this mean the vaccine is dangerous? One argument is that the current mRNA COVID 19 vaccines are safe, because the death rate is very low compared to other vaccines and all medical treatments can have side effects. 1 Interestingly in one early trial involving the Pfizer mRNA vaccine 1 Death rate for any vaccine can be found here: https://wonder.cdc.gov/vaers.html. One thing to remember, the VAERS database is a collection of data that is based on antidotal evidence. It's data submitted by the public at large ETHC/NASC 210 Page 3 of 4 in humans, over 40,000 volunteers were vaccinated, two died after the vaccine was given and six died from the placebo. It's very possible all died from natural causes.  What about syndromes like Autism and Guillain-Barre syndrome? Some vaccines have been associated with these two syndromes. It's probably too soon to know about autism for COVID-19 vaccines and not many children are getting vaccinated. Autism has thought to have been associated with some vaccines but it's a true controversy in medicine whether there really is an association. As of October of 2021, the Johnson and Johnson COVID-19 vaccine has been associated with Guillain-Barr syndrome. This syndrome is caused by an acute attack against the nervous system by the immune system. It can cause tingling and paralysis. Viruses are the usual culprit. The syndrome occurs after a few weeks go by after an infection or vaccination. The mortality rate can be as high as 8%, and in 60-80% of cases involving paralysis, patients can walk again within 6 months.2 Guillain-Barr syndrome was associated with the flu vaccine in the 1970s, and the national campaign for the flu vaccine was ended after millions of Americans were vaccinated and hundreds of cases of Guillain-Barr syndrome occurred. Unfortunately, this vaccine which was not an mRNA vaccine, was only made and approved within a few months, a much shorter time frame than the approval process for the current mRNA vaccines.  Could there be long term effects like sterility with the current mRNA vaccines? There was concern about the current COVID-19 vaccines and sterility. Apparently, this idea was communicated by someone in the medical academic community, but it has not been proven to be true. For other long term effects we just do not know and will not know for some time. With the current mRNA vaccines in use now for over a year, you would expect there would be some data to show that it does not affect fertility in the short term. Vaccines for viruses and bacterial based disease have been around for two centuries and we are not aware of any long term deleterious effects from these vaccines. Could vaccines wipe out humanity? There are some so-called experts who have made this claim. Again, since vaccines have been used for two centuries there is no evidence of massive deaths due to vaccines.3 General references to pro and anti-vaccination views: Stephen M. Perle, (2017) War Without End: The Case for Vaccination, Chiropractic Economics Timothy Perenich, (2017) We Are Not Told…The Case Against Vaccination, Chiropractic Economics Both these of articles are available online here: https://www.chiroeco.com/vaccination-debate/ 2 Statistics are from the Mayo Clinic website retrieved on July 24, 2021. https://www.mayoclinic.org/diseasesconditions/guillain-barre-syndrome/symptoms-causes/syc-20362793 3 https://www.historyofvaccines.org/timeline/all ETHC/NASC 210 Page 4 of 4 Figure 2 Digital painting of the structure of messenger RNA vaccine. Messenger RNA (mRNA) vaccines developed for the COVID-19 pandemic are composed of long strands of RNA (magenta) that encode the SARS-CoV-2 spike surface glycoprotein enclosed in lipids (blue) that deliver the RNA into cells. Several different types of lipids are used, including familiar lipids, cholesterol, ionizable lipids that interact with RNA, and lipids connected to polyethylene glycol chains (green) that help shield the vaccine from the immune system, lengthening its lifetime following administration. In this idealized illustration, all of the lipids are arranged in a simple circular bilayer that surrounds the mRNA and the PEG strands have both extended and folded conformations. Acknowledgement: Illustration by David S. Goodsell, RCSB Protein Data Bank; doi: 10.2210/rcsb_pdb/goodsell-gallery-027.

Top level essay Service
Our professional unemployed professors are waiting for your signal to offer you the best academic writing service you so deserve.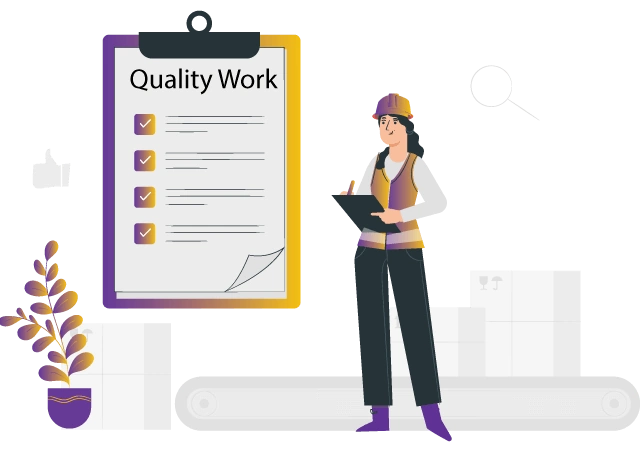 Solution
Vaccinations
In the United States, vaccines have significantly reduced or eliminated numerous infectious diseases that were once considered the main cause of death among infants, children, and adults. However, if one does not get vaccinated, viruses and bacteria causing these diseases are still out there, and any unvaccinated individual can contract it. There has been confusion and misunderstanding among people regarding vaccines and if they are a threat or not. However, vaccinations are safe and an important part of public health.
Through vaccinations, the spread of contagious and deadly illnesses is controlled. Chickenpox, whooping cough, polio, and measles are some of the commonest diseases whose infections have been significantly controlled through vaccinations (Taylor et al., 2020). Vaccines help the body build a defense system that fights foreign germs that can hurt an individual.
There are indeed some side effects when one gets vaccinated, but in most cases, these implications are mild, considering that effects such as redness or swelling of the injection spot tend to disappear after one or two days (Taylor et al., 2020). According to Furer et al. (2020), it takes years of development before a vaccine is considered safe and effective. Therefore, vaccines are safe, and as noted, their use by far outweighs the few risks of side effects.
If most of the vaccinations done today were to be stopped, there is a high likelihood that most of these diseases would start coming back. According to Taylor et al. (2020), in the 1970s, Japan had a good vaccination program for whooping cough, and more than 90% of Japanese children were vaccinated. However, a rumor started spreading that the vaccine was not safe and unnecessary; by 1976, less than 10% of children got vaccinated (Taylor et al., 2020). As a result, in 1979, a pertussis epidemic was declared, and it left more than 13,000 children sick and 41 dead. However, soon after people learned the importance of those vaccines, the number of cases reduced significantly. Therefore, vaccines are good, and they should not be prohibited based on false and untested information propagated out there.
References
Furer, V., Rondaan, C., Heijstek, M. W., Agmon-Levin, N., Van Assen, S., Bijl, M., ... & Elkayam, O. (2020). 2019 update of EULAR recommendations for vaccination in adult patients with autoimmune inflammatory rheumatic diseases. Annals of the rheumatic diseases, 79(1), 39-52.
Taylor, S., Landry, C. A., Paluszek, M. M., Groenewoud, R., Rachor, G. S., & Asmundson, G. J. (2020). A proactive approach for managing COVID-19: the importance of understanding the motivational roots of vaccination hesitancy for SARS-CoV2. Frontiers in psychology, 2890.
Grab the best

Academic Assistance

with just one click
Our team of

experienced writers

FREE

samples of completed work
Our custom academic writing service has a library of past work done. Browse our library of samples
View all samples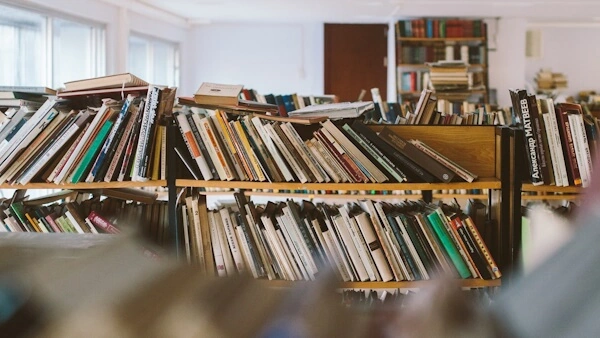 Find the right expert among 500+

We hire Gradewriters writers from different fields, thoroughly check their credentials, and put them through trials.

View all writers
Tough Essay Due? Hire Tough Essay Writers!
We have subject matter experts ready 24/7 to tackle your specific tasks and deliver them ON TIME, ready to hand in. Our writers have advanced degrees, and they know exactly what's required to get you the best possible grade.
Find the right expert among 500+
We hire Gradewriters writers from different fields, thoroughly check their credentials, and put them through trials.
View all writers