American Criminal Justice System
Question
In 500 words provide an overview of the rationale as to why some view the American process of rendering criminal justice as a non system. No direct quotes should be utilized in the response. APA Standard 3 peer reviewed scholarly sources and in text citations are to correspond to a source in proper APA format listed after the essay response
Top level essay Service
Our professional unemployed professors are waiting for your signal to offer you the best academic writing service you so deserve.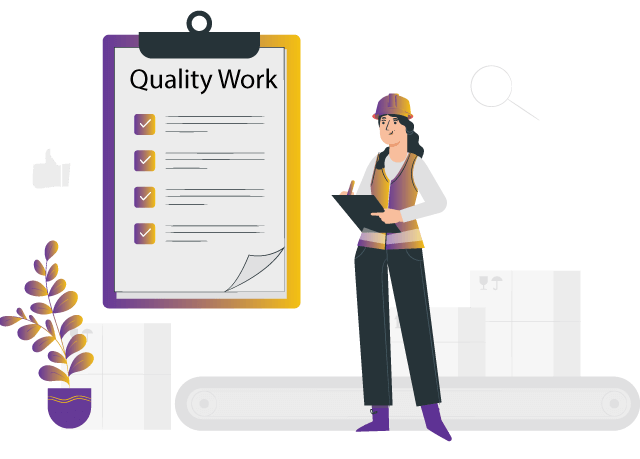 Solution
American Criminal Justice System
The criminal justice system of America has been considered by many as a non-system; thus, it is vital to understand that there are numerous disparities experienced in this system. For instance, as a country, America's population only counts for about 5 percent of the global population but has more than 25 percent of the global population in jail. From this view, it is significant that the country has the problem of dealing with its criminal population, thus an indication that something needs to be done by the government to tackle the situation. But it is clear from the analysis of the country's criminal population that because of various reasons American criminal justice system has been unable to realize its full potential as an institution (Cole, Smith & DeJong, 2018). For example, the overcrowding of the prisons in the country is one of the reasons criminal justice systems have been under pressure. Also, from the statistics, it has been indicated that the USA has reached unprecedented numbers regarding the prison population because the country has more than 5 million people who are either on probation or parole.
Also, it is fundamental to understand that prisons were not built to handle such a heavy population because they were mainly created as correction facilities. However, as the number of inmates in prison grows, it is becoming increasingly difficult for the government to manage the situation economically and financially. It is becoming increasingly difficult for America's criminal justice system to deal with the country's largest prison population. What seems to be controversial is that the highest population of prisoners in the country has been compounded by most of those in prisons being petty offenders and non-violent prisoners (Cole, Smith & DeJong, 2018). It is also true that mass incarceration has resulted in a situation where prison facilities are unable to accommodate a large number of inmates. Racism has also impacted the country's criminal justice system, as many imprisoned people have been subjected to racial profiling. In today's America, racial prejudice has become a source of concern that the criminal justice system must address because of the unequal treatment of prisoners.
From the analysis of different articles, I have analyzed that the majority of those involved in narcotics offenses are usually blacks, but black is more likely to be arrested and imprisoned for such offense. Focusing on this perspective, it is clear that there are disparities in imprisonment that the criminal justice system must address. Besides that, police abuse has been a big issue in the criminal justice system. This has been evident because people from the minority have been experiencing rising cases of unnecessary police brutality. For instance, there have been significant cases of death and injuries due to police brutality experienced by black youths, something that has become a significant concern issue for the government (Berman & Fox, 2016). It is also evident that the country's courts have shown some weakness in their judgment, thus the need for justice reforms. This is because the highest number of black people have faced unfair trial proceedings, which has made many of them find themselves in jail with no appeal. Numerous prisoners in the country's prisons have complained of brutal treatment when under custody. Even after reporting the incidents, there is little that has been done an indication that the criminal justice system needs reform.
In conclusion, from different views of the scholars, it is clear that US criminal justice system has failed on its mandate and thus needs reform that will make it an effective institution. Another thing is that the CJS has shown in numerous cases indicated that it could not maintain high standards. It is clear that America has failed from law enforcement to the court system and prison, thus making these institutions fail to achieve their goals (Chin, 2016). The institution had the mandate of improving the safety levels of prisoners and rehabilitation. In fact, the institution had to make sure that the victims of crime were treated well and their rights restored. But this has failed terribly as the institution has failed to achieve the set objective it was created but continuously proves to be an expensive institution for the taxpayer. Given the state of the criminal justice system, it is clear that reforms are required to ensure better societal outcomes. It is critical to state that numerous reforms are required because America's justice system has devolved into a non-system.
References
Berman, G., & Fox, A. (2016). Trial and error in criminal justice reform: Learning from failure. Rowman & Littlefield.
Chin, W. Y. (2016). Racial cumulative disadvantage: The cumulative effects of racial bias at multiple decision points in the criminal justice system. Wake Forest JL & Poly, 6, 441.
Cole, G. F., Smith, C. E., & DeJong, C. (2018). The American system of criminal justice. Cengage Learning.
Grab the best

Academic Assistance

with just one click
Our team of

experienced writers
FREE

samples of completed work
Our custom academic writing service has a library of past work done. Browse our library of samples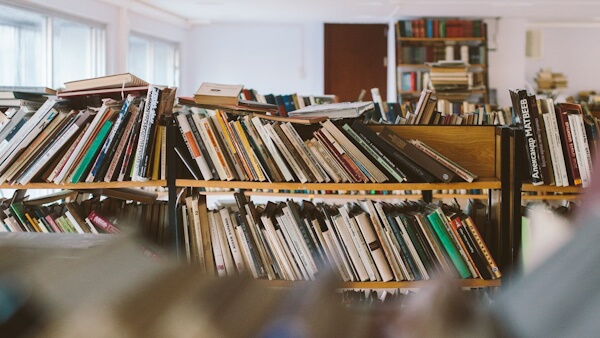 Find the right expert among 500+

We hire Gradewriters writers from different fields, thoroughly check their credentials, and put them through trials.

View all writers
Tough Essay Due? Hire Tough Essay Writers!
We have subject matter experts ready 24/7 to tackle your specific tasks and deliver them ON TIME, ready to hand in. Our writers have advanced degrees, and they know exactly what's required to get you the best possible grade.
Find the right expert among 500+
We hire Gradewriters writers from different fields, thoroughly check their credentials, and put them through trials.
View all writers