Article Critique Leadership
Posted on:
27th June 2023
Question
In the Waldorf Online Library, locate an article concerning one of the following topics from this unit: employee emotions and moods, motivation concepts, or perception and decision-making. The article of choice should be at least five pages in length and must have been published within the last 5 years.
After reading the article, briefly summarize the purpose for the study, and answer the following questions.
What is the authors' main point?
Do the authors' arguments support their main point?
What is your opinion of the article? Do you agree with the authors' findings?
What evidence, either from the textbook or additional sources, supports your opinion?
Compare the article information with what we are studying in this unit. What responsibilities do leaders have as far as recognizing attitudes and emotions in employees?
In exercising leadership functions, how can we promote positivity and productivity in the workplace?
Your paper should be a minimum of two pages, not counting the title page and references. Use APA-style format for your paper, including all references and in-text citations.

Top level essay Service
Our professional unemployed professors are waiting for your signal to offer you the best academic writing service you so deserve.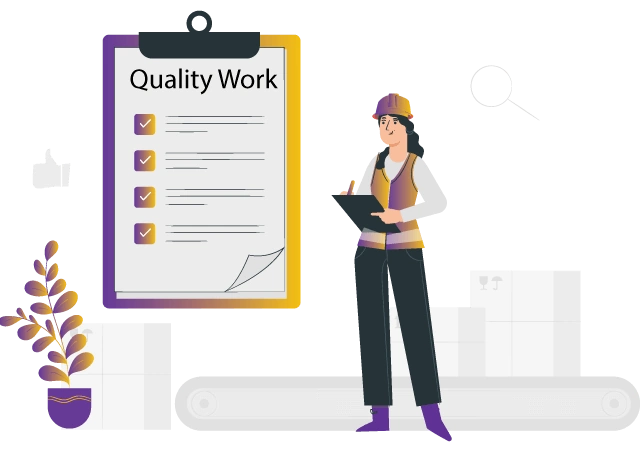 Solution
Article Critique
Employees are the most important people in most establishments because of their general involvement. The responsibility of leadership is to keep things going and in an orderly way while providing efficient administration. "Does Servant Leadership Affect Employees' Emotional Labor? A Social Information-Processing Perspective." is the article used in this critique. The authors' main point is that effective trust established by leaders is more efficient than cognitive trust (Lu, Zhang & Jia, 2019). They add that the way a leader treats his team is key to how it responds. The authors noted that "indirect effect of servant leadership on surface/deep acting via affective trust is stronger than the indirect effect via cognitive trust."
The authors' arguments support the main point of the research. They argue that behaviors of leaders rub off on their followers. Employees tend to collect information in workplaces and act accordingly to align with the leadership. They are likely to act in a way that is synchronized with the surroundings. Leaders are responsible for the actions and reactions at the workplace. Therefore, they are more likely to act in ways that boost the overall well-being of their associates. By acting in a way that is in synchrony with their surroundings, employees also contribute to regulating the workplace. It helps create a conducive environment for everyone to work in.
Human beings have a highly developed sense of being that requires understanding their environment. All our five senses are driven towards the role of data collection for the brain to process and return outcomes almost instantaneously. In the same way, they are able to impact those around them both directly and indirectly. Everyone is raised and encouraged to live a life that is fulfilling. There are many ways to be done, but the simplest and most efficient is using empathy. A person that has experienced challenges knows when and how to act to help those around them when needed. Although some have mastered concealing their true feelings, it is undoubtedly clear that we all aspire positivity.
The vibrance we radiate has a way of warming those around us up. This stimuli-response engagement is an inevitable occurrence that people experience. Even the reverse of this, although undesirable, is true. We can control almost everything around us when necessary resources are available. The only difference is that the reality is we cannot control other people's true feelings, but at least we can influence them. Leaders in workplaces are progressive people and the ones with more control on employees' professional and personal development. The only way employees can protect themselves is to align with the environment. They would rather hide their feelings than end in undesirable situations in many cases.
I agree with the findings of the research article. The authors explored a sensitive topic that is often blatantly ignored and neglected until it becomes inevitable. Leaders are well aware of how their followers feel about them and the nature of relationships. They know employees and their behavior well in most cases because they have also been there. Except for those that started right at the top of the hierarchy, everyone who follows a regular lifespan has a clear growth plan.
Employees simply prefer to align with their goals and facilitate them when in their experiences (Lee & Chang, 2008). Even the happiest of workplaces have their challenges, the difference is that they embrace them and soldier on. The benefits, employees understand, are further ahead in their professional development. All they have to do is get there first and they can handle their issues. Workplaces with effective trust have a way of improving everyone, even employees help their leaders when they know what they go through.

References
Lee, Y. D., & Chang, H. M. (2008). Relations between team work and innovation in organizations and the job satisfaction of employees: A factor analytic study. International journal of management, 25(4), 732.
Lu, J., Zhang, Z., & Jia, M. (2019). Does servant leadership affect employees' emotional labor? A social information-processing perspective. Journal of Business Ethics, 159(2), 507-518.
Grab the best

Academic Assistance

with just one click
Our team of

experienced writers

FREE

samples of completed work
Our custom academic writing service has a library of past work done. Browse our library of samples
View all samples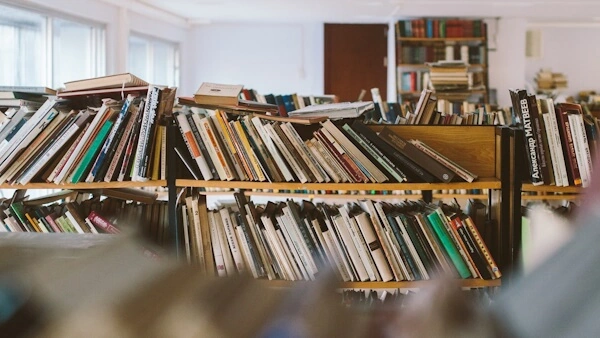 Find the right expert among 500+

We hire Gradewriters writers from different fields, thoroughly check their credentials, and put them through trials.

View all writers
Tough Essay Due? Hire Tough Essay Writers!
We have subject matter experts ready 24/7 to tackle your specific tasks and deliver them ON TIME, ready to hand in. Our writers have advanced degrees, and they know exactly what's required to get you the best possible grade.
Find the right expert among 500+
We hire Gradewriters writers from different fields, thoroughly check their credentials, and put them through trials.
View all writers