Article Reflection: Reading Scripture for Good News Assignment
Question
Article Reflection Assignment Instructions
Overview
You will be required to complete 2 Article Reflection Papers. Each article will introduce the importance of thinking beyond the home culture and to consider and think cross-culturally and globally for the sake of the Gospel.
Instructions
Key items to include in this assignment are outlined as follows:
Make sure to finish reading all of the assigned article.
Article Reflection Paper must be 500–750 words.
You must give a critical review of the article's content and thesis in 200 words. Focus on why you did and/or did not appreciate the article's content and thesis with suggestions when appropriate.
You will reflect on, analyze, and apply at least 3 specific content references i.e. direct quotes or references from the article.
Make sure to provide all citations.
Format the assignment following Turabian format with cover page, contents page, paper with an outline, bibliography, and a strong introduction and conclusion.

Top level essay Service
Our professional unemployed professors are waiting for your signal to offer you the best academic writing service you so deserve.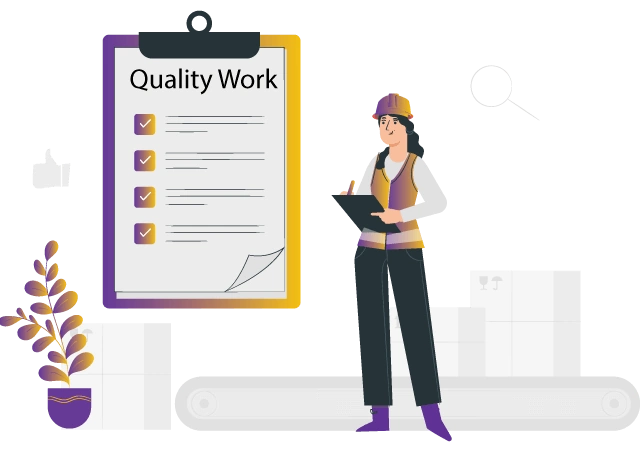 Solution
Article Reflection: Reading Scripture for Good News Assignment
The article titled Reading Scripture for Good News that Crosses Barriers of Race/Ethnicity, Class and Culture by Bob Ekblad acknowledges the enormous challenge of engaging in ministry and reading scripture effectively due to the preexisting barriers of cross-culture, language, social class, and ethnicity. When scripture is read deliberately within a diverse community that under normal circumstances would not be gathered together, the individuals, communities, and society's faith can be transformed. Ministry is an inclusive affair that intentionally includes outcasts, sinners, and individuals from diverse backgrounds and geographical locations. Thus, this article aims to present effective instructive multicultural strategies that ensure ministry, bible studies, and reading of scripture adopt approaches that lead to the rediscovery of the gospel and offer relief from immediate troubles. The article highlights five necessary elements vital for a preacher to connect with people across racial lines.
Engaging in multicultural ministry requires the preacher to be aware of their own cultural and theological assumptions. Similarly, the preacher must identify ways to shift the congregation's negative assumptions regarding the scripture, God, and the preacher. I agree with the article that it is vital for the preacher to adopt a non-judgmental persona that exemplifies humility and openness when sharing his thoughts about a biblical text to ensure even the vulnerable members of his congregation feel safe.[1] Discerning the true meaning of scripture can be quite challenging for the congregation due to their different lived experience; however, the preacher needs to present the deepest meanings of the text with clarity. Therefore, it is not only important for the facilitator to identify their assumptions but also those that are presented by the congregation. To achieve this, I think it is vital that the author has highlighted the importance of the preacher listening carefully to the underlying interpretations of the scripture from people of different ethnicity, social class, and subculture.
Each group has its own established traditional beliefs and religious practices, which assume that bad behavior and vices can be prevented by adopting the right religious practices, avoiding bad societal vices, and obeying rules revealed in scripture. However, repeated failure in complying with the perceived religious and traditional requirements has led to a vast majority of society giving up completely. As a result, I think that ministry has played a big role in marginalizing society due to its inability to live up to God's principles. This is quite evident when the church and Christians attempt to deliberately reinform their imaginary image of God and self in society. It is quite challenging for the church to be accessible to ordinary people when chosen leaders have placed themselves on a high pedestal while their congregation appears to view them without fault. To an extent, the cycle of hypocrisy in the church has contributed to a negative perception of the scripture and God. However, the author outlines that "deliberate confrontation of negative theology" is necessary to overcome hypocrisy and bring inclusion to the church.[2]
According to the author, "many biblical texts confuse and frustrate untrained readers."[3] In addition, many facilitators reinforce the negative images of God in their teachings, alienating diverse groups of people. Furthermore, most people are not only religious because of their love for God, but the impending fear of punishment overshadows it. These traits are quite evident among congregations that do not hold their preacher accountable but view them as personified images of God. Worse, some churches do not read the Old Testament out of fear of creating disharmony among the congregation, as the Old Testament depiction of God does not appeal to them.
However, I agree with this article that the "bible must be read and interpreted in deliberate rapport with our lives, communities, nation, and large global community."[4] I also believe it is vital for a preacher to know the challenges and struggles facing the community they serve before coming up with a bible study or sermon. The objective of a sermon is not to isolate or make the congregation feel guilty or ill-equipped to overcome the hurdles in their lives. Instead, the preacher plays a significant role, empowering ordinary readers on how to read and interpret scripture for themselves.
The core objective of reading scripture during a sermon is to hear God's voice without reinforcing negative images of God and to engage the congregation in rediscovering God's revelation. Some of the strategies I found quite helpful to incorporate during bible study are as follows; when going over a passage highlighting a particular sin, the facilitator needs to identify contemporary equivalents of some kinds of sinful behavior from the community. I also found it insightful that the author dramatized sections of the scripture during bible study, showcasing the protagonist and antagonists in a manner that allows the congregation to not only focus on the scripture's words and actions but also on self-examination and self-reflection. I found this as one of the most impactful ways of reading and analyzing scripture.
Ekblad, Bob. "Reading Scripture for Good News That Crosses Barriers of Race/Ethnicity, Class, and Culture." Interpretation: A Journal of Bible and Theology 65, no. 3 (July 2011): 229–48. https://doi.org/10.1177/002096431106500302.
---
Grab the best

Academic Assistance

with just one click
Our team of

experienced writers

FREE

samples of completed work
Our custom academic writing service has a library of past work done. Browse our library of samples
View all samples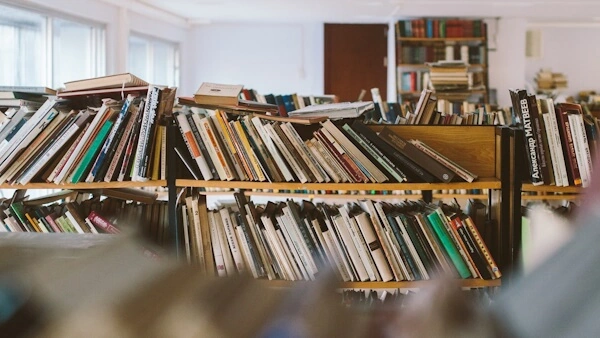 Find the right expert among 500+

We hire Gradewriters writers from different fields, thoroughly check their credentials, and put them through trials.

View all writers
Tough Essay Due? Hire Tough Essay Writers!
We have subject matter experts ready 24/7 to tackle your specific tasks and deliver them ON TIME, ready to hand in. Our writers have advanced degrees, and they know exactly what's required to get you the best possible grade.
Find the right expert among 500+
We hire Gradewriters writers from different fields, thoroughly check their credentials, and put them through trials.
View all writers